Boat Management in Montenegro: Best Gardiennage Service for Your Boat
This post may contain affiliate links. Find more info in my disclaimer.
Rest assured that your sail or motor boat is in safe hands with the best professional boat management in Montenegro.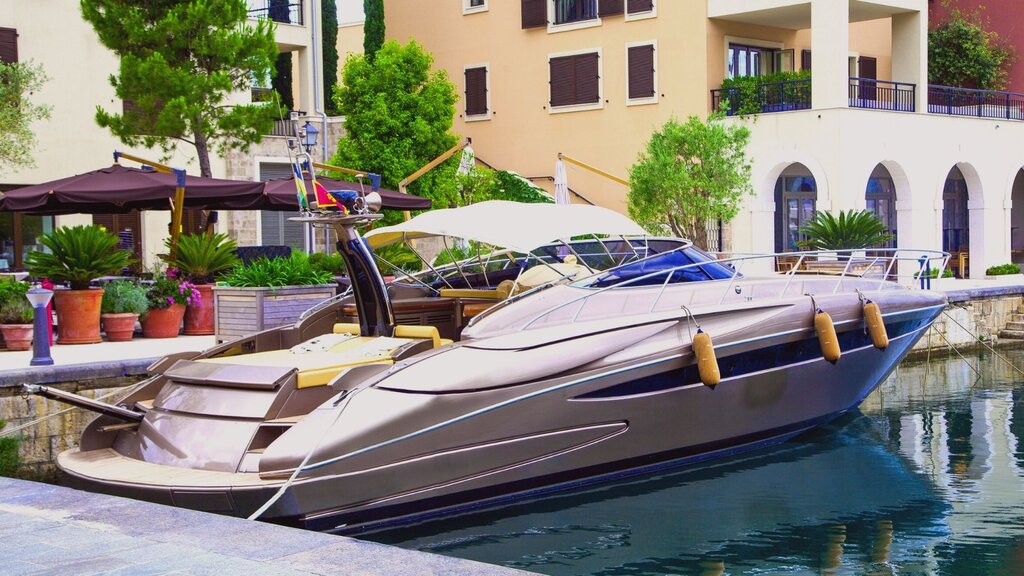 Montenegro is a fantastic place to base your boat.
Boat International magazine says cruising in Montenegro is "stunning" and that "… Montenegro itself is the real draw: the charming island of Sveti Stefan, beautiful coastal towns and miles of beaches, secluded coves and of course, the still-as-glass Bay of Kotor."
In addition to Montenegro's coastal attractions, you can easily reach Venice, Greece and Croatia's thousand islands from Montenegro.
Tax-free fuel and Porto Montenegro, the first marina in the world to receive Platinum accreditation, add to the reasons why Montenegro is becoming one of Europe's most popular destinations for boat owners.
Montenegro is also fantastically easy to get to. You can fly into either of the international airports in the capital, Podgorica, or Tivat on the coast. 
If you fly into Tivat, you can even be on your boat in Porto Montenegro enjoying a cocktail within half an hour of touch down! 
You can also fly into Dubrovnik airport, just across the border and get a transfer, or even a heli transfer, across the border.
If you're thinking of becoming one of the many happy boat and yacht owners who base themselves in Montenegro, you'll need a professional boat management service to look after your boat while you're away… and have it ready when you arrive for that cocktail!
When you have good boat management in Montenegro, you can relax, knowing your boat will be all ready for you to step aboard and enjoy cruising around the Bay of Kotor and beyond.
You'll also need someone who will make sure your boat is safe over winter.
Despite summer's idyllic calm, winter, even in the relatively protected Bay of Kotor, is another story. Winter storms whip up the wind and swell, and your boat and your mooring lines will need regular checking and adjustment to keep it safe, in addition to regular washing, starting and airing.
Do you want to know your investment is going to be protected and available for your enjoyment for years to come?
My husband, Savo, offers professional gardiennage and boat management services in Montenegro and we'd love to help you with your boat!

About Bluewater Boat Management in Montenegro
When I was a carefree 20-something working my way around the world, I worked as a stewardess on super yacht in the south of France. 
We entertained guests like U2, Princess Sarah Ferguson, Tommy Hilfiger and Naomi Campbell, among others.
And, it's where I met my husband, a handsome engineer called Savo from Montenegro.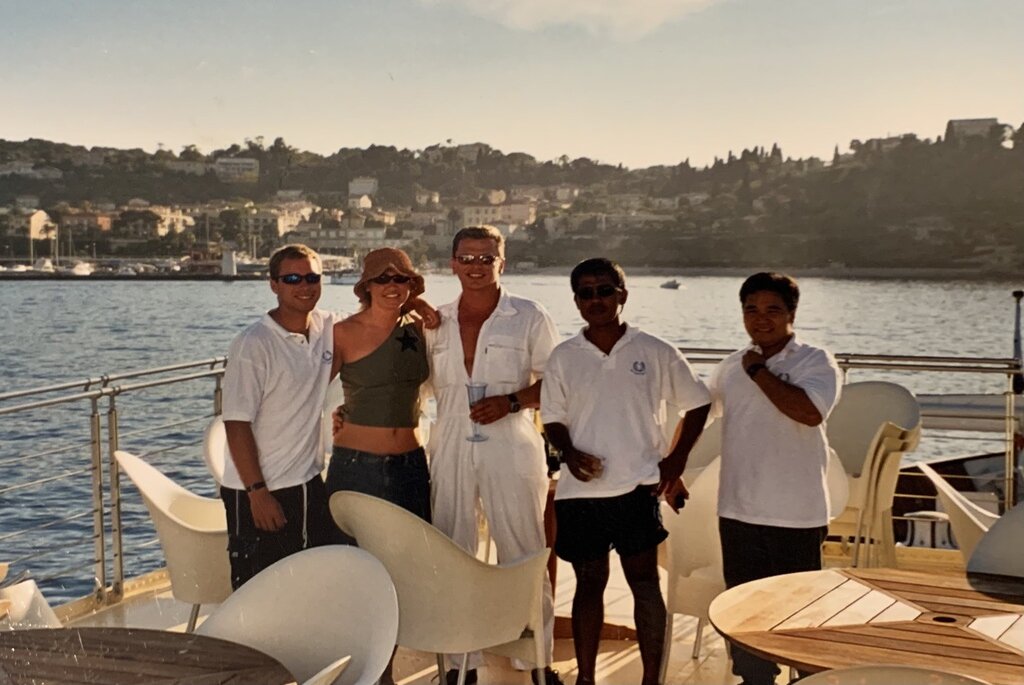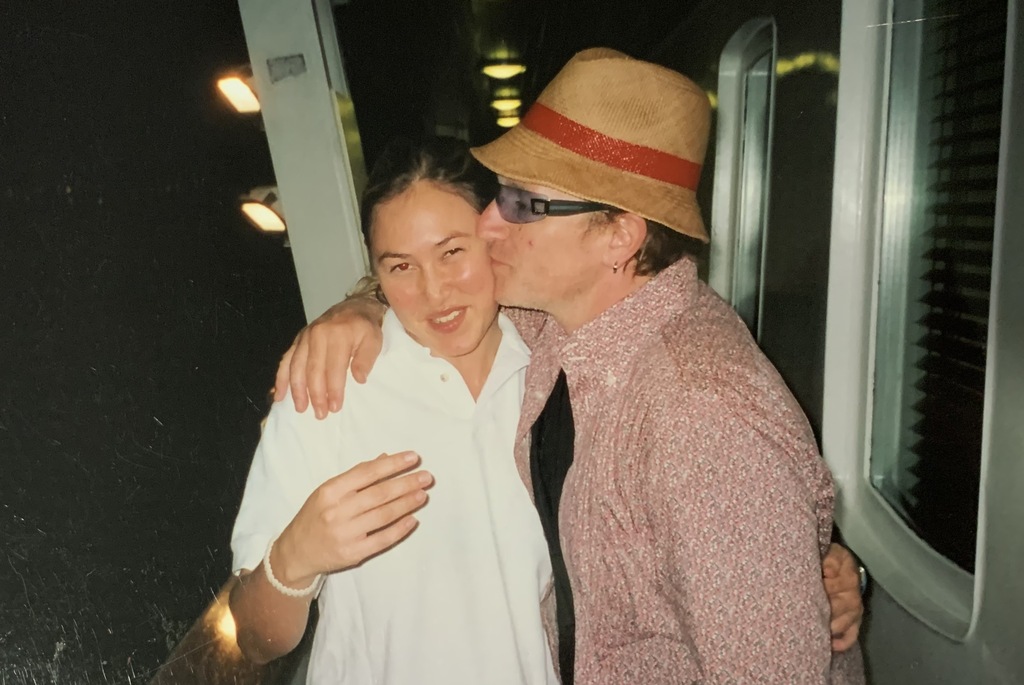 Now we're based in Montenegro and we'll bring our experience and knowledge to taking care of your boat. No matter its size.
Here are a few reasons why Bluewater is the best choice in boat management in Montenegro:
Stress-free boat ownership – you've worked hard to be able to afford your own boat, and owning it should be a joy. With Savo taking care of your boat's maintenance, you can rest assured your boat is in the safest hands. Owning a boat in Montenegro will be the fun and enjoyable experience you dreamed it would be.
Your best interests at heart – when you have Savo taking care of your boat, he will always act in your best interest. Savo is known for treating his clients like good friends and you can trust he will always be transparent and honest with you.
10 years management experience in Montenegro – Savo has been managing boats for discerning clients in the Bay of Kotor for over 10 years.
30 years of marine engineering experience – Savo has been working in marine engineering for 30 years. He's worked on everything from cargo ships to the 100m luxury super yachts M/Y Christina O and M/Y Aviva. He's also a former manager of Shipyard Bijela and Executive Director of CompositeWorks Montenegro, a branch of the award-winning yacht refit company based in La Rochelle in France. With vast engineering experience, your boat will be in top shape year-round.
Exacting standards – Savo has experience maintaining €100 million yachts to the highest standards as well as working to the exacting standards needed to be an aircraft engineer, so you can rest assured those same principles are applied to the maintenance of your boat.
Local – growing up on boats in the Bay of Kotor, Savo knows the bay's conditions like only a local can. He will anticipate any conditions that could cause problems for your boat and make sure your boat is secure.
Connections - Savo can get you the best tradespeople, services and products that only local connections can get. Savo has been known to get spare parts and fix problems that even employees of marinas with almost limitless resources said were 'impossible'.
Bluewater Boat Management in Montenegro - Services
Here's a list of the typical services you get with Bluewater boat management in Montenegro. You can also request extra services and a package can be tailored to suit your needs.
Inspection of mooring lines and fenders
Inspection of power connections
Bilge pump check 
Inspection of bilges
Internal visual checks for leaks
Engine start and run until hot
Ventilation of the boat
Airing of cushions and mattresses
Pre- and post-storm checks
Sail covers, covers and awning inspections
All regular and annual services and repairs
Coordination of full boat and engine services, including boat lift out 
Winter storage of tenders
Written reports and photos
Seamless communication via email and instant messenger
Registration in Montenegro or Delaware
Additional services as requested
Contact Us About Boat Management in Montenegro
If you're interested in boat management in Montenegro and how Bluewater can help make having a boat in Montenegro a true pleasure, you can contact us using the form below.
We'll be happy to meet you and give you an obligation-free quote for your boat. 
Callout: If you're new to the region, you'll need a copy of Adriatic Pilot, the must-have guide for boat owners in Italy, Montenegro, Croatia, Slovenia and Albania.

help the stray animals of Montenegro
Book your accommodation anywhere in the world through any of the search boxes on our site and we'll make a donation towards sterilising stray animals in Montenegro. 
It costs you nothing, and you get the biggest selection and lowest prices guaranteed. It's a win-win!