Cafe Armonia
This post may contain affiliate links which means that if you purchase through my link I may earn a small commission which helps to keep this site going. Thank you. You can find more info in my disclaimer.
Cafe Armonia is in the heart of Perast. If you know anything about Montenegro, you'll know that Perast has got to be top of your list of must-dos. The tiny town is a UNESCO Heritage protected site and treasure trove of history. Perast used to rule the whole Bay of Kotor and the seafront is lined with one palace after another.

From Perast you can see the narrow straits of the Bay of Kotor and the two island churches in front  of the town. Back in the days of pirates and invaders, an iron chain would be lifted across the straits to stop invading ships.

These days Perast is a must-see destination in Montenegro. And it's home to this restaurant where you can cool off and enjoy the atmosphere of this historic town.
The restaurant is a more casual spot than many other places in Perast. It's the ideal place to grab a lunch or drink.
I love their courtyard that's shaded and perfumed by Jasmine vines. You get the feeling you're sitting in a Montenegrin back yard with your friends.
During the cooler seasons and at night you can enjoy the views from their waterside terrace. 

The terrace has magnificent views over the bay and islands. With passing boats and cruise ships, the view's ever-changing.

discover kotor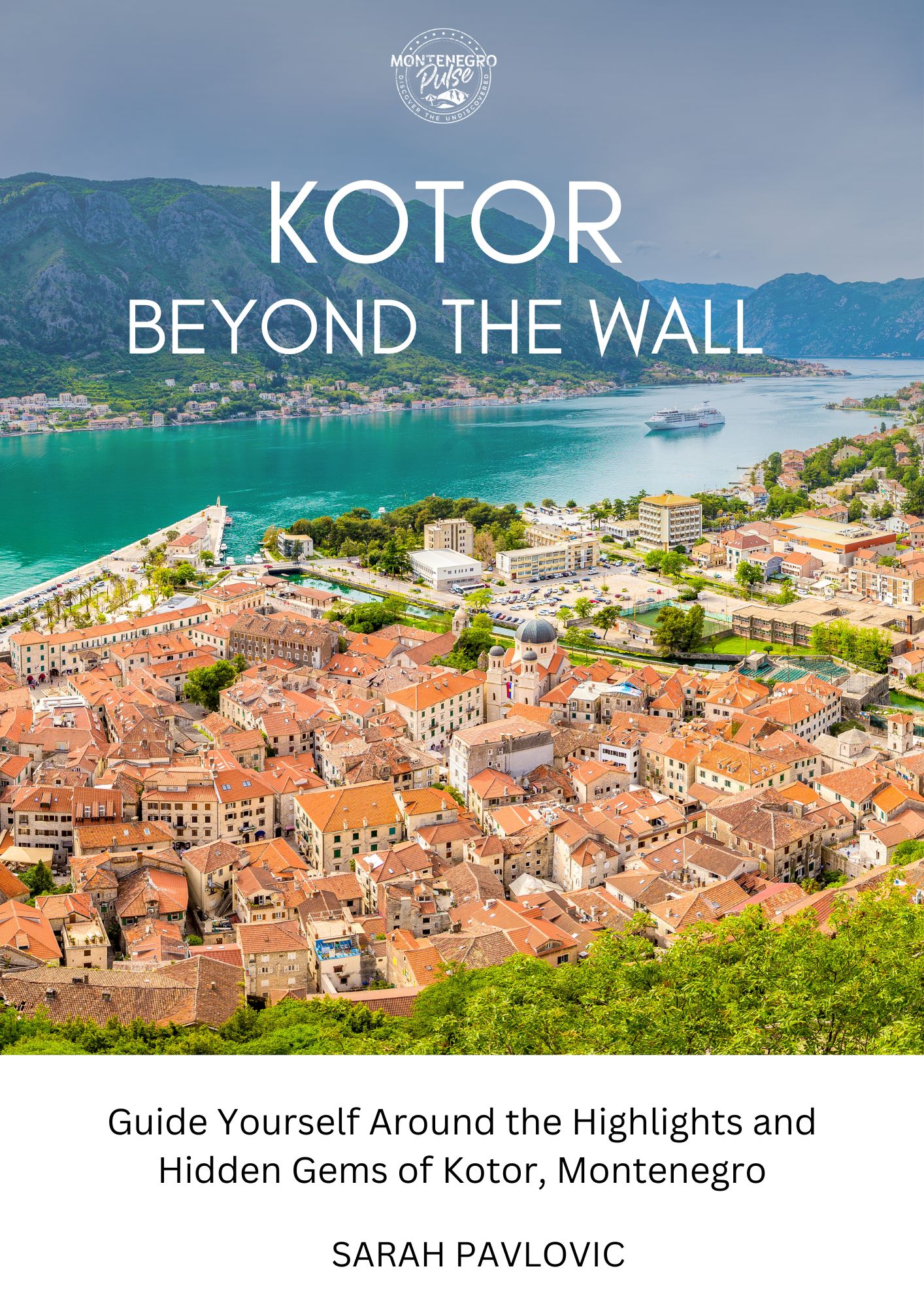 Guide yourself with the
"World's Best Guide to Kotor"
Top attractions
Hidden gems
Bonus walking tour
What to eat
Exclusive experiences
Essential visitor tips
If you want to visit Perast - and we highly recommend you do - it's dead easy to get here:
Catch a local bus to/from Kotor that runs through the town. 
Take the hop on hop off bus
Drive – there's parking at each end of town because the town itself is pedestrian only
You can read more about Perast here.

Cafe Armonia Menu
Their menu is a mix of traditional Montenegrin seafood and meat dishes. They arguably have the best value seafood dishes in Perast.

And they don't skimp on quality or quantity.

The food is good quality and unpretentious.

Just tasty and served in the traditional Montenegrin fashion.

We Recommend
Octopus
Mussels
Calamari
Whole local fish
Balkan sausages (cevapi)
Salads

We also recommend washing it down with a cold, local Niksicko beer, 'Nik' for short. 
Check out what Others had to say about Cafe Armonia:
Special Events
Cafe Armonia
help the stray animals of Montenegro
Book your accommodation anywhere in the world through any of the search boxes on our site and we'll make a donation towards sterilising stray animals in Montenegro. 
It costs you nothing, and you get the biggest selection and lowest prices guaranteed. It's a win-win!