The Best of Montenegro with Denise Boyton-Jennings
(This post may contain affiliate links. Find more info in my disclaimer.)
Denise is an English native who, along with her husband, Steve, has made Montenegro home. Together they're they owners of Camp Full Monte, an eco-camp on the outskirts of Herceg Novi. 
Meet Denise and read about her top tips for an unforgettable stay in Montenegro!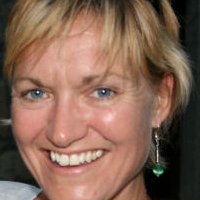 Tell us about yourself –where do you live, why do you live there and what do you do?

I am Denise Boyton-Jennings.  I live in Herceg Novi because it's got the most days of sunshine, the coolest creative & eco scene and is a proper locals town – not a tourist trap.

What are your favourite things to do near Herceg Novi?

Hike in the nearby mountains with friends & my dog Daisy, spend a lazy day on Nijvice beach swimming & sunbathing.

Where are your favourite places to eat out in Herceg Novi and what would you recommend on their menus?

Portofino does the BEST steak in Herceg Novi (and possibly the country!).  It is melt-in-your-mouth-divine (the secret is in the cut of meat and the marinade).  It is situated in Belavista square which is just a lovely setting.  Konoba Feral is my go-to place for fish – their fish platter for 2 is fantastic and enormous!  Another beautiful spot – this time right on the edge of the marina. 

What do you think are the places all visitors to Herceg Novi must see?

Visitors should wander through the old town, see the clock tower, visit Belavista square and it's beautiful church then walk up the stairs to visit the main fortress (Kanli Kula). After than they should wander down to the seafront, grab a coffee and an ice cream at Café DoDo (best sladoled (ice cream) in town) while watching people walk the setaliste (promenade).  The museum on the edge of town is worth a visit too.

What are the best places you've visited in Montenegro and why?

All the places along the route from Niksic via Piva Canyon and onto Durmitor National Park via Trsa.  Stunningly beautiful, cool etno selos (authentic villages) to stay in, great wild camping spots, amazing mountains to hike and boat trips on the river Piva.

What are your favourite Montenegrin foods?

Sarma (stuffed pickled cabbage), rastan (collard greens), kiseli kupus (pickled cabbage), podvarak (pickled cabbage stew).

What do you love most about living in Montenegro?

The climate and the relaxed lifestyle – samo polako (take it easy)…

If you had just one day in Montenegro, what would you do?

After breakfast at Papagaj in Denovici, I would drive to the Piva Canyon, stopping off for a hike along the Komarnica Canyon on the way and back to Etno Selo Brezna for late lunch.  Then back down to the coast & continue driving around to Perast (Pirate Bar pit stop for a fresh squeezed orange juice by the sea) and on to Kotor for a walk around the old town.  Then up the switchbacks to Lovcen to look out onto Skadar Lake.  Then to Bura Bura restaurant in Tivat for mezze, hot cocktails and choco- banana cake.

What do you think is the most underrated site in Montenegro that you would encourage more people to visit?

Herceg Novi.  And of course Camp Full Monte!

Can you tell us about one of the most unusual/entertaining/surprising experiences you've had in Montenegro?

Experiencing Badnjak Dan (Christmas Eve) with a local family: the food was amazing, the traditions interesting & felt very Pagan. The venue was a room where smoked meat was hung and the fat dripped on us all night as the fire roared in the hearth and there were firecrackers at midnight.

And finally, what's your top tip for a having an unforgettable holiday in Montenegro?

Hire a car – you absolutely need it to drive to all the stunning places in this amazing country. Click here for more about hiring a car in Montenegro.

Thanks Denise for all your amazing tips!
---
Related Articles
---
Home

>
Meet the Locals
> Denise Boyton-Jennings
---
help the stray animals of Montenegro
Book your accommodation anywhere in the world through any of the search boxes on our site and we'll make a donation towards sterilising stray animals in Montenegro. 
It costs you nothing, and you get the biggest selection and lowest prices guaranteed. It's a win-win!