Konoba Maestral
This post may contain affiliate links which means that if you purchase through my link I may earn a small commission which helps to keep this site going. Thank you. You can find more info in my disclaimer.
Konoba Maestral is named after the breeze from the south that cools the coast in summer. You can find it right on the waterfront on the Lustica Peninsula part of the Bay of Kotor. It's only 15 minutes from Tivat or Kotor by car, so it's very easy to get there. Although you might be tempted to give it a miss because it's a little out of town don't, you'd be missing one of the best restaurants on the coast.
The restaurant is one of our favourite waterfront restaurants and is one of those places which is excellent year round. We've had sweet red capsicums and juicy tomatoes there in the dead of winter.
discover kotor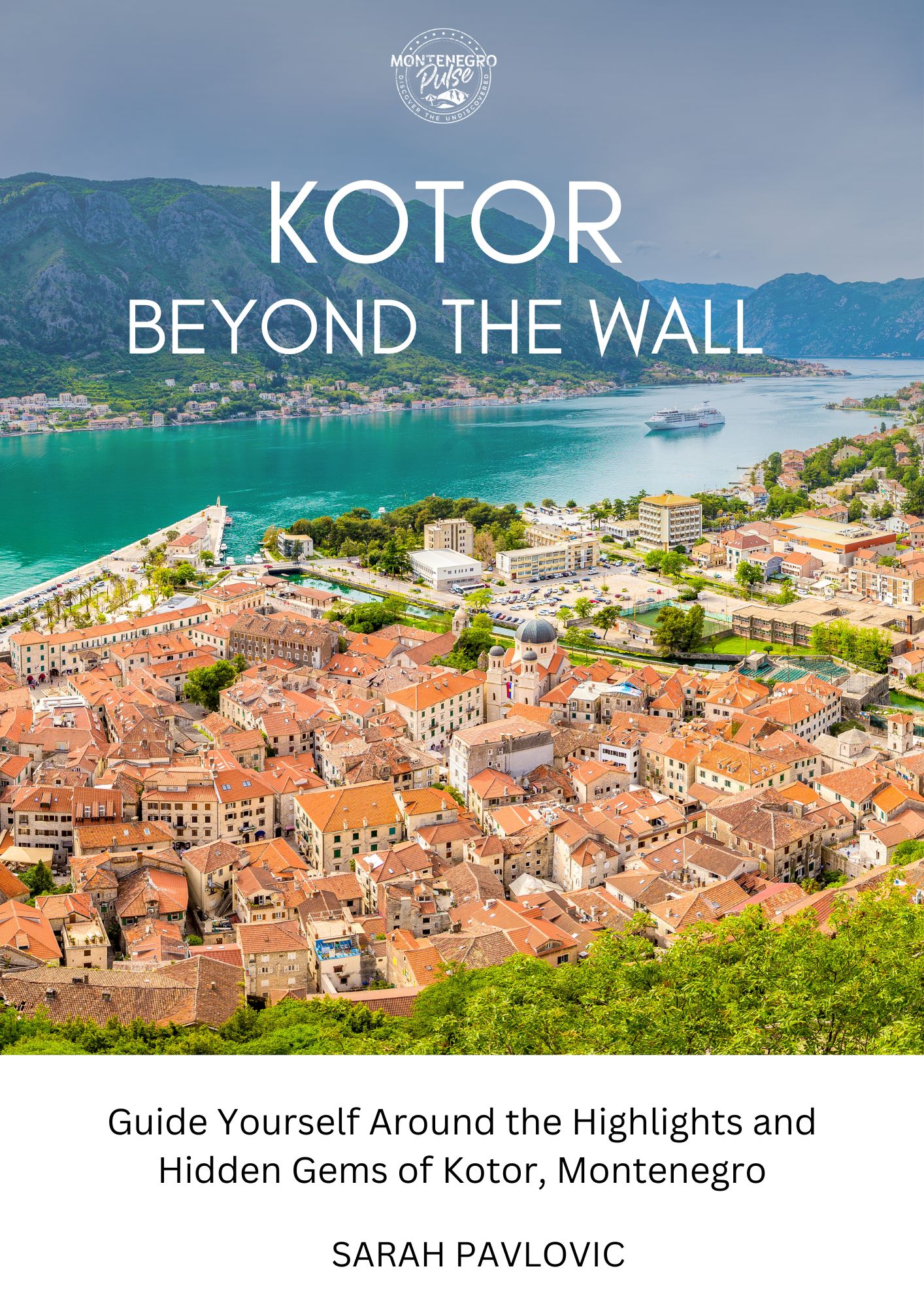 Guide yourself with the
"World's Best Guide to Kotor"
Top attractions
Hidden gems
Bonus walking tour
What to eat
Exclusive experiences
Essential visitor tips
The best time to visit is, of course, when it's warm and you can sit outside on their waterfront terrace.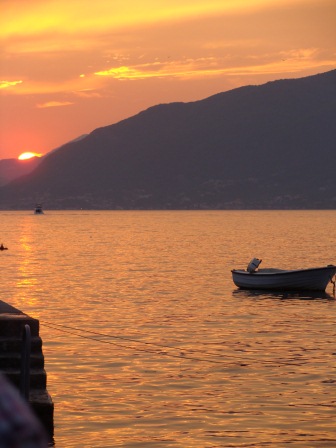 The restaurant is directly across the water from Porto Montenegro and St Marko island, so during summer you'll see boats (and probably plenty of super yachts) coming and going in front of the restaurant.

And if you have your own boat, even better! Just head on over to Krtole and tie yourself up to Konoba Maestral's terrace. Step off your boat and sit down to lunch!

Head over to Lustica for dinner and you'll be treated to a beautiful sunset like this as the backdrop for your meal.
---
Konoba Maestral Menu
Being a konoba, Maestral naturally specialises in traditional Montenegrin dishes, mainly seafood. We've tried just about everything on their menu and it's all amazing. 
My personal favourite is their black risotto – it's the best I've had anywhere in Montenegro. And our German friends' favourite is their octopus salad. But really, everything is good here.

Usually we'll order a mixed platter of octopus, risotto, calamari and fish pate. This is amazing with a generous helping of their garlic and parsley infused olive oil and a squeeze of lemon.
Now, I love my food, but I'm the first to admit I'm no wine connoisseur so I leave that up to others. but a friend of ours insists on heading over to Maestral every time he comes and buys litres of their house red to take away with him – he says it's the best!
---
What We Like
This is authentic Montenegrin seaside cuisine at its best.
Top quality food every time.



Waterfront location.


Friendly, efficient service.

Guests are often personally welcomed by the owner.



---
Pricing
The prices here are mid range. You'll pay around €20 - €30 per person for a meal for an entree/dessert, main and wine. 
---
What You Should Know
---
Location
Address: Obala Djurasevica bb, Krtole, Montenegro
Phone: +382 68 045 102, +382 68 045 103, +382 69 045 140
Website: http://konobamaestral.wix.com/fishrestaurant
Email: [email protected]
---
Related Articles
Restaurants in Montenegro
Kotor Bay Restaurants
Tivat Restaurants
Konoba Maestral
help the stray animals of Montenegro
Book your accommodation anywhere in the world through any of the search boxes on our site and we'll make a donation towards sterilising stray animals in Montenegro. 
It costs you nothing, and you get the biggest selection and lowest prices guaranteed. It's a win-win!