Konoba Mediteraneo
This post may contain affiliate links which means that if you purchase through my link I may earn a small commission which helps to keep this site going. Thank you. You can find more info in my disclaimer.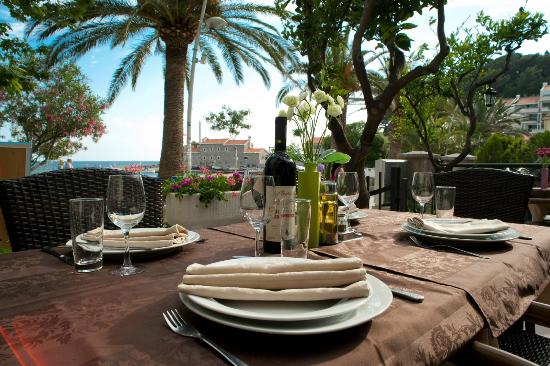 Petrovac is one of our favourite places along the Budva Riviera and Konoba Mediteraneo is the perfect place to dine while you're there.
This family owned and run konoba serves excellent Montenegrin seafood and meat dishes in a stunning seaside setting.
This is an ideal spot for a romantic dinner. Keep it in mind if you're planning to visit Montenegro on your honeymoon or as a couple!
discover kotor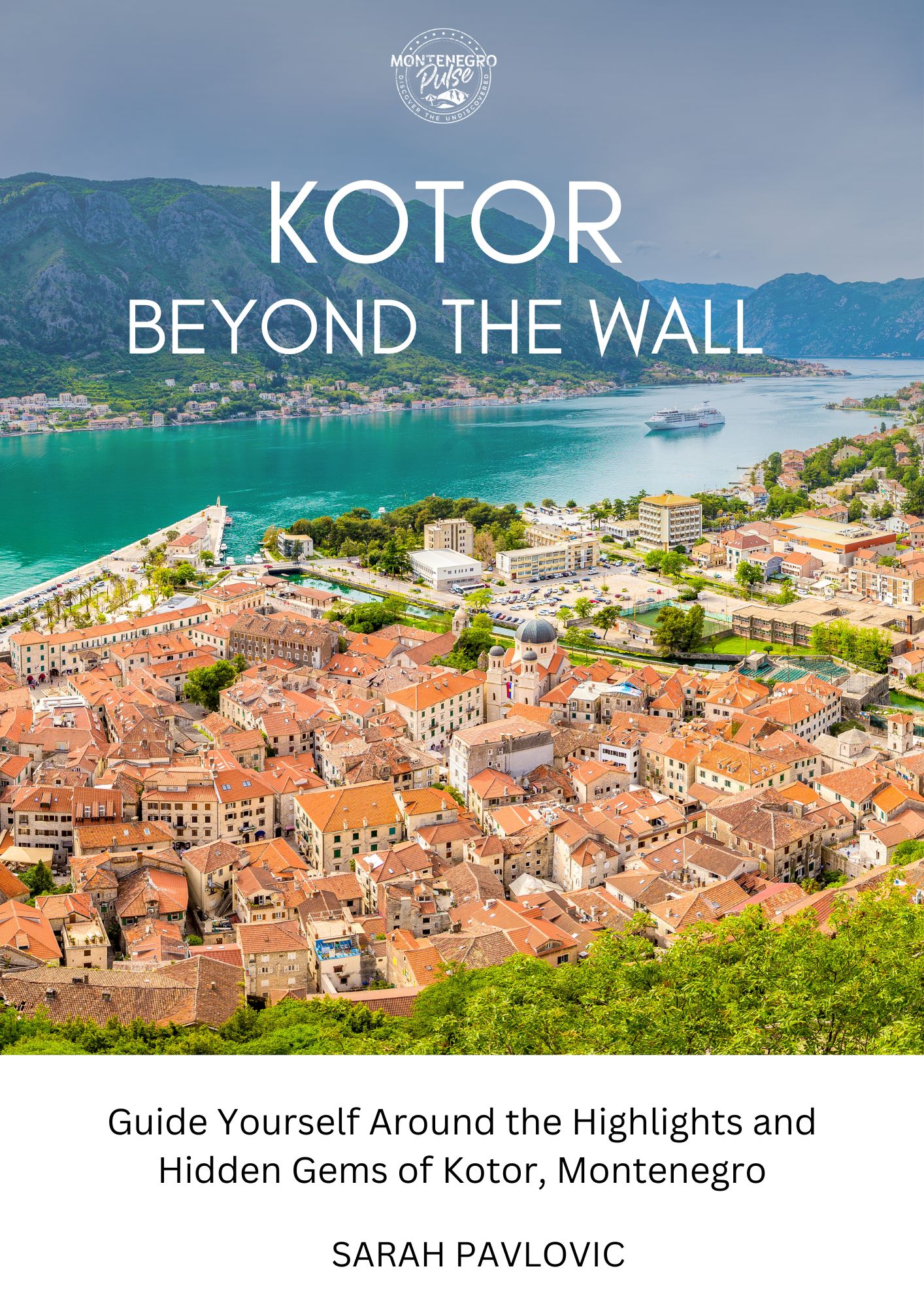 Guide yourself with the
"World's Best Guide to Kotor"
Top attractions
Hidden gems
Bonus walking tour
What to eat
Exclusive experiences
Essential visitor tips
About Petrovac
Petrovac is a beautiful little cove about 25 minutes from Budva as you head south along the coast. It's very picturesque, with stone buildings that are full of shops and restaurants. There's a walkway along the seafront and that's where you'll find Mediteraneo – tucked away just off the main boardwalk.
This place has all the charm you're expecting from a Montenegrin seaside village – azure seas, stone houses and terracotta roofs. Put all of that into a lush green hillside and you've got the ideal seaside getaway.
I recommend Petrovac as a good place to stay if you want to stay on the Budva Riviera but Budva itself is too busy for you.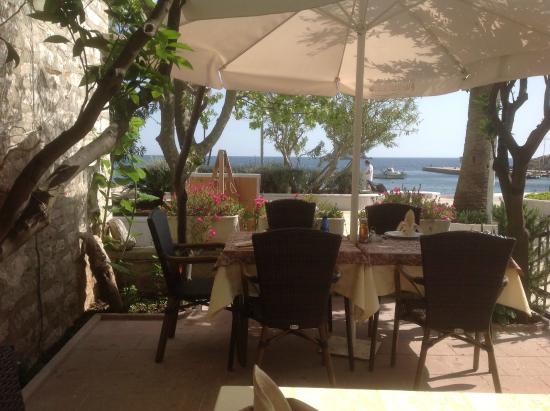 Petrovac has all the amenities you need within walking distance – including nice hotels and great restaurants – and it still retains that seaside village feel. It's perfect if you're after a beach holiday.

Konoba Mediteraneo Menu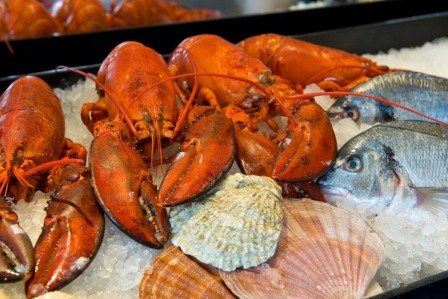 Konobas are traditional Montenegrin restaurants which usually specialise in seafood along the coast.
At Mediteraneo you'll find all the classic Montenegrin must-try dishes like black risotto, grilled fish (we recommend the sea bass), octopus, calamari done in any way you like, shellfish and fresh prawns.

If seafood isn't your thing, don't worry, they also have meat options like prosciutto, classic steaks, salads, soups and pastas. There's something for everyone.
Aside from great food and friendly staff, this family-run restaurant is in the perfect location. It's tucked away just off the boardwalk so that you have a beautiful view of the sea and surrounding cliffs. From here you can soak up the Petrovac atmosphere without being right in the hub bub.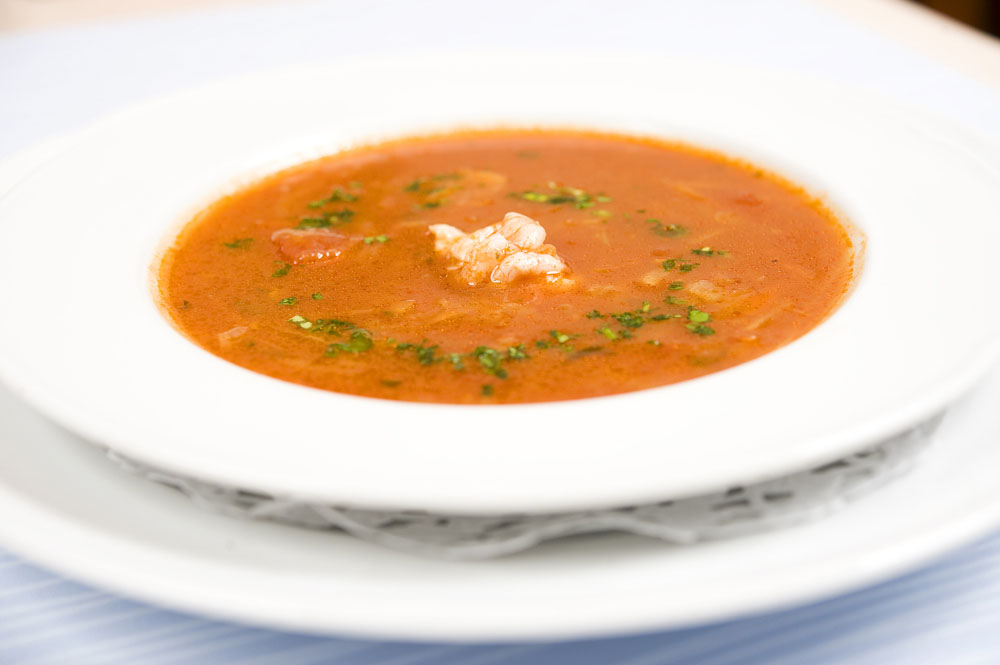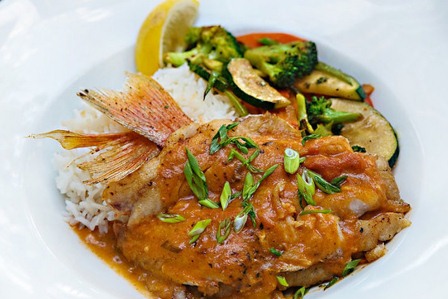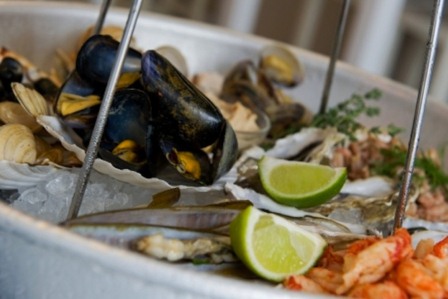 What We Like
Consistently good food
Excellent service
Family owned
Sea views from the terrace
Indoor and outdoor dining
A range of choices including both meat and seafood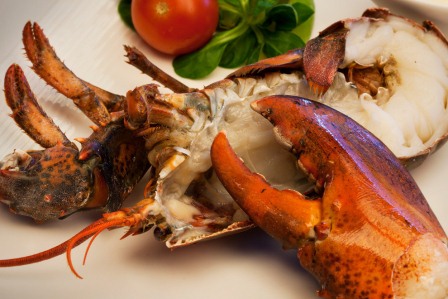 You can see why this restaurant is rated top in Petrovac. 

What You Should Know
This restaurant accepts the Montenegro Explorer Card.
Location
Address: Petrovac Na Moru
Phone: +382 69 040 440
Website: www.mediterraneo.me

Have you been to Konoba Mediteraneo? Tell us about your experience there in the comments below.
Related Articles
Konoba Mediteraneo
help the stray animals of Montenegro
Book your accommodation anywhere in the world through any of the search boxes on our site and we'll make a donation towards sterilising stray animals in Montenegro. 
It costs you nothing, and you get the biggest selection and lowest prices guaranteed. It's a win-win!