Kotor Bay Gastronomy Tour and Hike
This post may contain affiliate links, which means we may earn a small commission if you make a purchase. There is no added cost for you and commissions help us keep this site free - thank you! You can find more info in our disclaimer.
This Kotor Bay Gastronomy Tour and Hike will show you what Montenegro is all about. On this tour you'll immerse yourself in the sights, sounds, smells, and tastes of the real Montenegro.
This tour is the perfect way to get the feel of true Montenegro in just one day. 
discover kotor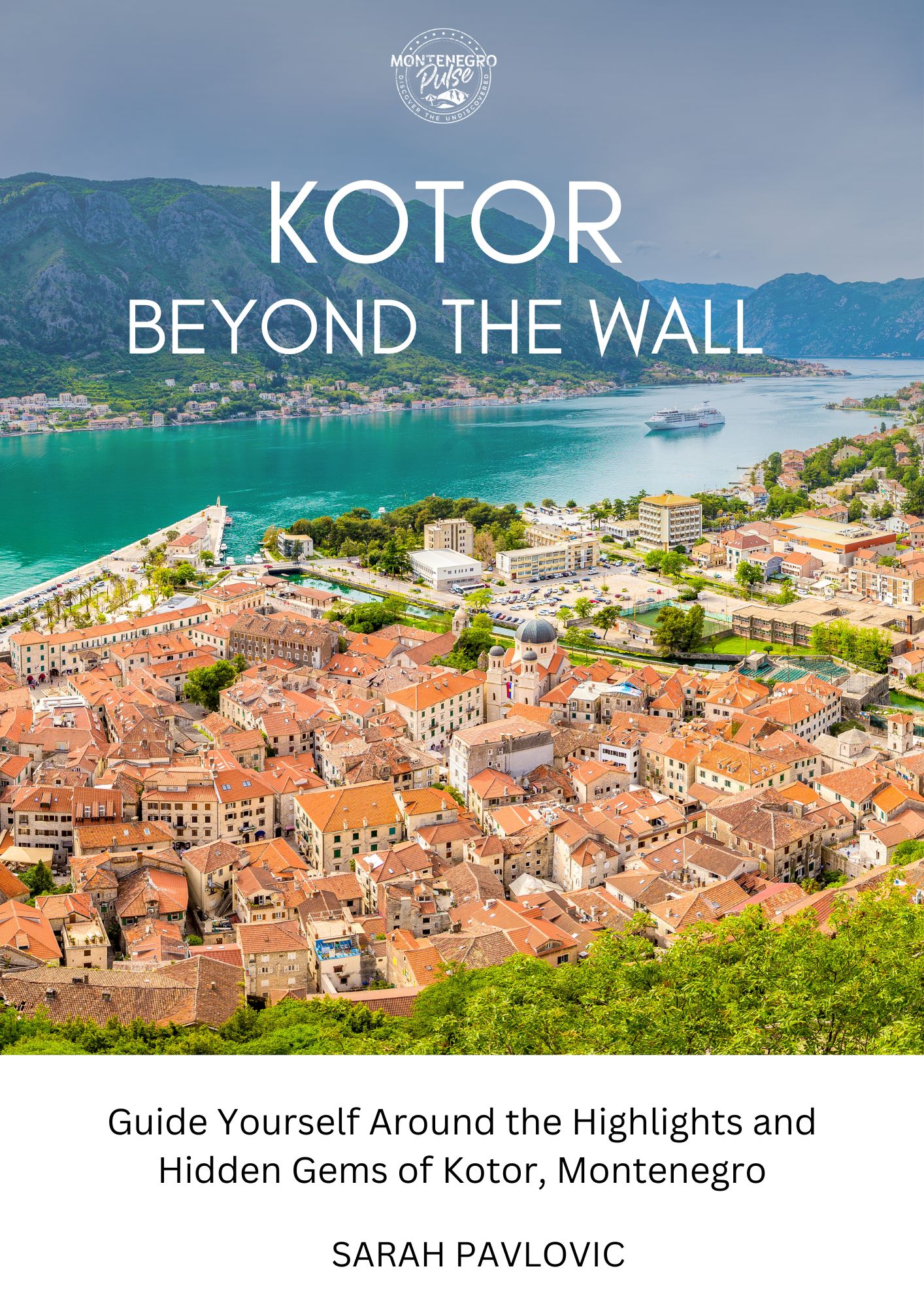 Guide yourself with the
"World's Best Guide to Kotor"
Top attractions
Hidden gems
Bonus walking tour
What to eat
Exclusive experiences
Essential visitor tips
Vrmac Ridge Hike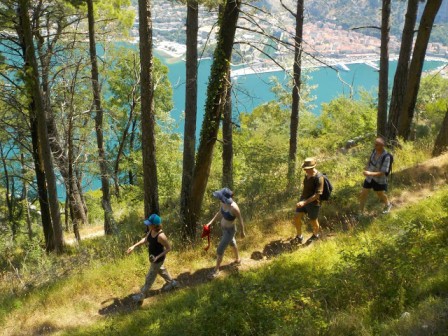 The old military path up to Vrmac Ridge with Kotor in the background
The tour starts with an invigorating hike up the old zig-zig military trail to Vrmac Ridge. The route takes you up the Kotor side of the ridge and as you get higher and higher the views over Kotor and the Bay of Kotor will get more and more impressive. 
The road you'll follow dates back to 1860 and was built by the Austro-Hungarian Empire when they ruled the bay. You'll follow in the footsteps of soldiers from 150 years ago. You'll also pass by their now abandoned fortifications on Vrmac Ridge.
From the top of the ridge you get panoramic views in both directions over Kotor Bay and Tivat Bay on the other side. 
After your hike up to Vrmac Ridge, you take a short transfer over to my favourite place - Lustica Peninsula. This is where azure coastline meets traditional Montenegrin lifestyle. 

Olive Grove and Mill Tour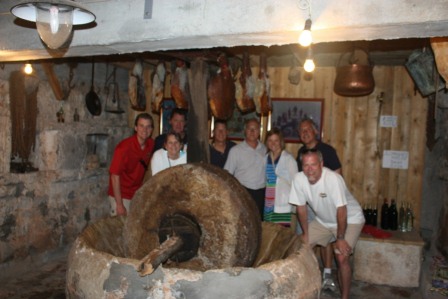 The 400 year old olive mill still uses traditional methods. Notice the proscuitto hanging from the ceiling!
If I had to distill Montenegrin cuisine down into just five things, they would be:
Proscuitto
Cheese
Olives
Wine
Rakija
And on this part of the tour you'll try them all!
On this part of the tour you'll visit the Stojkovic family who've been making olive oil on Lustica Peninsula for 400 years. They still use the traditional Montenegrin methods which give their oil a unique flavour and character. 

Lustica Peninsula is renowned for its olive groves and olive oil production - as you'll see when you go there. Many Kotor Bay families make their own oil every year and this tour gives you a special opportunity to view this important part of Montenegrin tradition.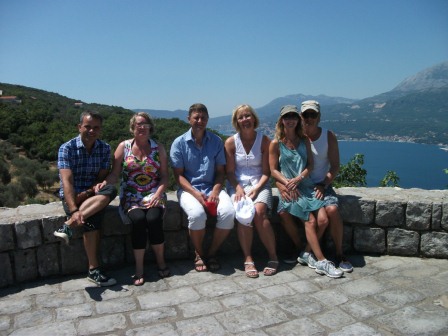 Lustica Peninsula is the ultimate in wild beauty in Montenegro
On arrival your hosts will welcome you with a traditional drink of home made rakija. This grape brandy is a staple of Montengrin households and is very, very strong!
Then you'll go on a private tour of the olive grove and the 400 year old olive mill. You'll learn about the cultivation and harvesting of olives in Montenegro. You'll also learn about the ancient art of olive oil production and how it's been perfected over the centuries. 
Finally, you'll be offered a oil tasting accompanied by wine and a traditional Montenegrin platter of cured meats and cheeses. These are all made onsite by the Stojkovic family. True 0 mile food!

What's Included
Return transfers from Herceg Novi, Tivat, Kotor and the surrounding areas.
English-speaking guide
Guided Vrmac Ridge hike
Welcome drink
Olive oil tasting
Montenegrin platter with wine
Bay of Kotor sightseeing drive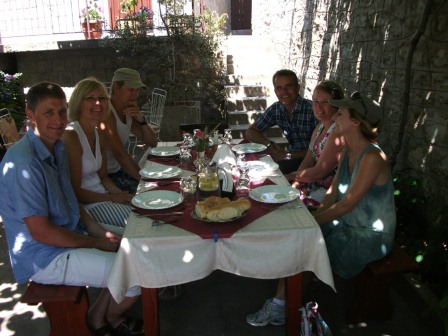 The tour finishes with a tasting of Montenegrin specialties like proscuitto, cheese, wine and olive oil
What You'll Need To Bring
Passport
Camera
Money if you'd like to buy some olive oil or wine

Price
€85 per person (minimum of 4 people required for this tour).
There's a discount available for groups of 5 or more. Please enquire for a quote. 
Who Runs This tour
This tour is meticulously arranged by Marko Vucinic, an outdoor adventure specialist in Montenegro. Marko is a UK registered and licensed tour operator. You can read reviews of Marko's tours on Tripadvisor here.

Book A Kotor Bay Gastronomy Tour and Hike
If you'd like to make an enquiry or book a Kotor Bay gastronomy tour and hike, you can fill in the form below and Marko will get back to you straight away. 
Kotor Bay Gastronomy Tour
help the stray animals of Montenegro
Book your accommodation anywhere in the world through any of the search boxes on our site and we'll make a donation towards sterilising stray animals in Montenegro. 
It costs you nothing, and you get the biggest selection and lowest prices guaranteed. It's a win-win!