The Best of Lake Skadar with Local, Nemanja Djurisic
(This post may contain affiliate links. Find more info in my disclaimer.)
Lake Skadar is hands down one of the most beautiful places in Montenegro. But so many visitors miss out on this stunning destination, not realising what a treasure it is. 
The nature here is simply awe-inspiring.
One of my fondest memories is driving down through mist-covered mountains to the village of Rijeka Crnojevica. And when you're cruising through the lily pads on a river boat you feel such a sense of tranquility as you watch the birds go about their business.
I recommend all visitors to Montenegro visit Lake Skadar. And so to discover what locals love most about the lake, I asked winery owner Nemanja Djurisic to share his favourite things about this area and around Montenegro. 
Tell me about yourself - where do you live, why do you live there and what do you do?
My name is Nemanja Đurišić. I live in a small village, Zabes, near Virpazar in Montenegro.
Here on the shores of Skadar Lake National Park we have a family winery, where we've been making a special Montenegrin red wine called Cermeniza, for almost 400 years.
We have a long history of wine production and have won numerous awards from all around the world.
I love this place because it reminds me of my childhood. And it gives me peace and tranquility from the city rush and traffic. 
In my spare time I like to take care of the grapes and the orchard here - we have peach, apricot, orange, pear, apple and tangerine trees.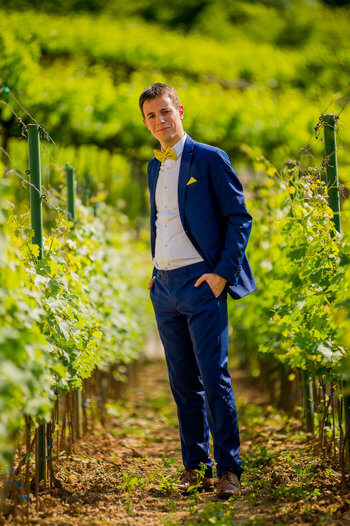 I am excited that we are expanding our business with four villas for rent, which will be finished at the start of 2017.


This is a beautiful place for a getaway! What are your favourite things to do around Skadar Lake?
The best thing about my village is how close it is to Virpazar, the center of Skadar Lake. It's only 10 min on foot. There are a lot of events and things to see and do in Virpazar, especially in summer.
I like to spend my spare time visiting nearby villages like Godinje and Ostros, enjoying the beautiful views and cruising on Lake Skadar. After a day spent visiting the beauties of Montenegro, I like to enjoy a glass of wine while watching the sunset.

Also, the capital of Montenegro, Podgorica, is  only 20 minutes away by car and the nearest harbour in Bar is 30 min by car.
Where are your favourite places to eat out around Lake Skadar and what would you recommend on their menus?
The best thing to eat in this part of Montenegro is fish. There are several restaurants where you can eat really good food on a modest budget in Virpazar. But I prefer to eat at local wineries, where the hosts make fantastic traditional food.
My grandfather makes excellent smoked and marinated carp, the traditional food of this lake region. To go with it, my mother makes olives and apple pie, all with ingredients from our garden.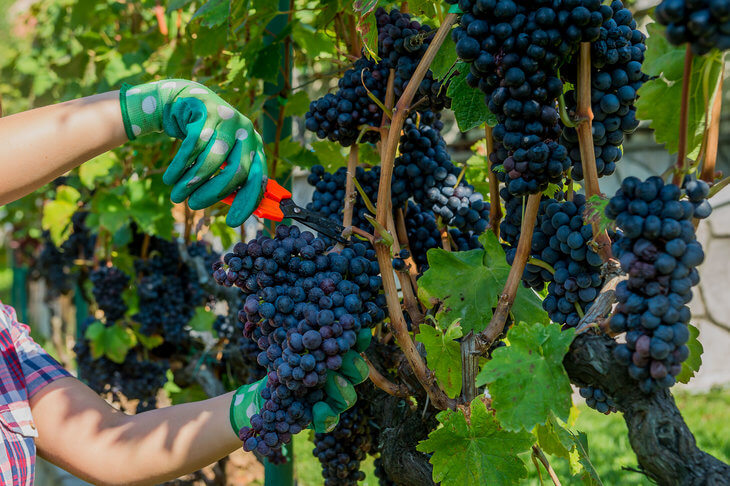 Harvest time at Nemanja's winery
What do you think all visitors to Lake Skadar must see?

The places that all visitor must see are definitely Virpazar and Rijeka Crnojevića.
I also recommend seeing the fortresses of Besac in Virpazar and Žabljak Crnojevića.
Taking a boat cruise is a must do when you come to Lake Skadar. There are over 200 bird species, many secret beaches on the shores, ancient monasteries on the islands, it's really worth doing.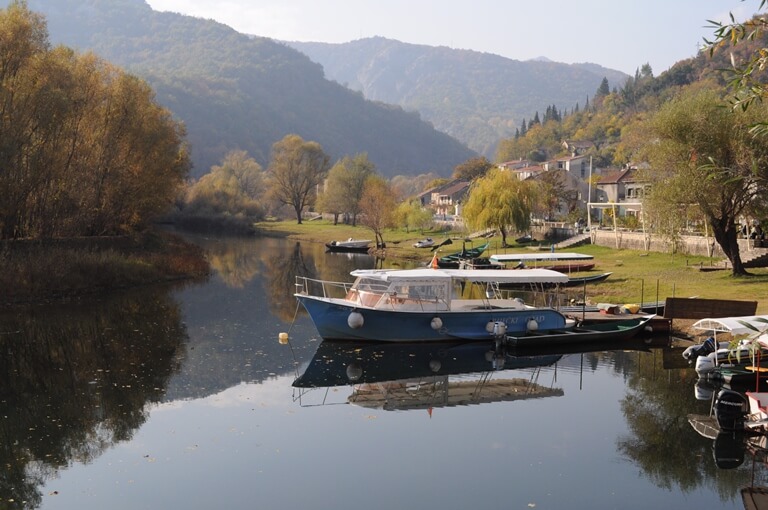 Rijeka Crnojevica
I recommend leaving at least two days to explore Skadar Lake and all its attractions.
Click here for all things to do at Lake Skadar >
What are the best places you've visited in Montenegro and why?
The best places I visited in Montenegro are:
Skadar Lake because of its numerous hidden beaches, monasteries, flora and fauna.
Kotor because of its long history, architecture, culture and its old town and fortress above it.
Durmitor National Park because of the 50+ mountain lakes and wild beauty on the mountain peaks. 

These locations will show you the essence of Montenegro: the lakes, the mountains and the sea.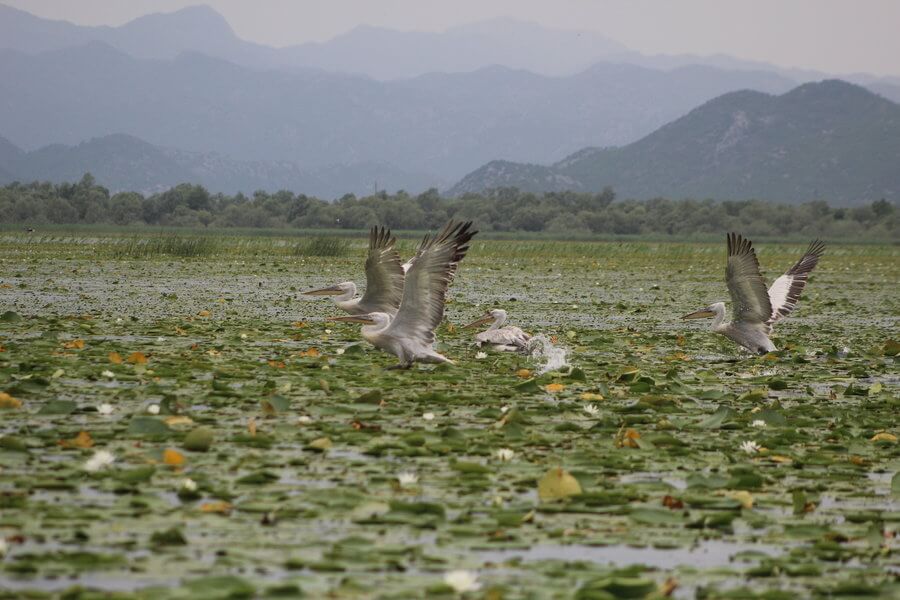 Skadar Lake's rare Dalmatian Pelicans
Photo: Boat Milica
What are your favourite Montenegrin foods?
My favorite food in Montenegro is prosciutto (ham). It's great as an appetizer, main dish or in a salad. But for a main course, it would have to be fried and marinated carp!
What do you love most about living in Montenegro?
I love living in Montenegro because it offers you everything you need - a lot of sun in the summer and sea to relax in, but also mountains and snow in winter to ski and enjoy.
The advantage of living in a small country is that the sea and mountains are very close to each other. So you can swim in open sea and go hiking or biking in the mountains all in one day.
If you had just one day in Montenegro, what would you do?
If I were a tourist in Montenegro for one day I would first go visit the pearl of Durmitor National Park, the Black Lake in Zabljak.
Then I'd drive through Podgorica to Virpazar and taste the best wine and fish in Montenegro
And at the end of the day I would go to visit the old town of Bar and enjoy watching the sun set over the Adriatic Sea.
Ahhh... sounds idyllic! What do you think is the most underrated site in Montenegro that you would encourage more people to visit?
I think the most underrated site in Montenegro is our new national park, Prokletije, in the north of the country.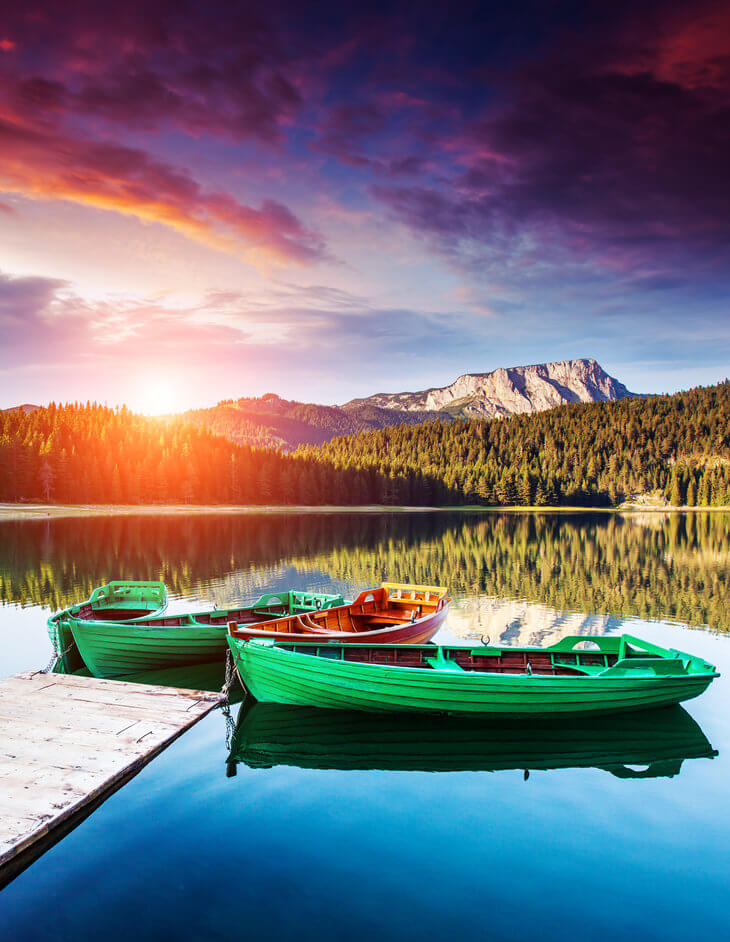 Black Lake, Zabljak
Image: Deposit photos
This grandiose mountain massif is beautiful and unique, with numerous peaks, gorges, steep slopes and river valleys similar to the Alps. It's most suited to adventurous people, who like an active vacation.
Can you tell us about one of the most unusual/entertaining/surprising experiences you've had in Montenegro?
The most unusual experience I've had in Montenegro was 4 years ago. It was winter, and because of unusually heavy snowfalls the government declared a state of emergency. Since I worked in the old royal capital Cetinje, our local community formed a headquarters to help people in the mountain villages who were cut off from the rest of country. We spent 20 days helping people and supplying them with food and water. This was a great experience for me.
And finally, what's your top tip for a having an unforgettable holiday in Montenegro?
My top tip is to come visit our vineyards, enjoy our best wine, and relax at our villas and pool. From this central point you can discover the beauties of Skadar Lake, the coast of Montenegro, and we will be happy to be a great host and guide through our country.

Having experienced Nemanja's family's hospitality and wine (and brandy and ham, cheese, fruit, nuts and even his wife's home made bread!) personally, I can whole-heartedly agree! 
You can book a wine tasting at Nemanja's winery here and I'll post links to his villas as soon as they're available for booking. 
Thank you Nemanja, ziveli! (cheers!)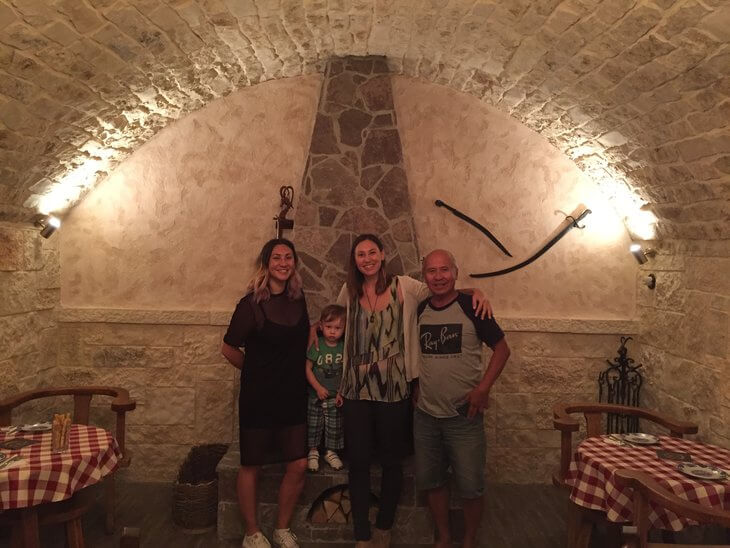 Doing a wine tasting (and brandy and ham and cheese and fruit and nuts) at Nemanja's
---
Find Out more About Lake Skadar and Related Articles
---
Home

>
Meet the Locals
> Nemanja Djurisic
---
help the stray animals of Montenegro
Book your accommodation anywhere in the world through any of the search boxes on our site and we'll make a donation towards sterilising stray animals in Montenegro. 
It costs you nothing, and you get the biggest selection and lowest prices guaranteed. It's a win-win!