Explore the undiscovered area of Utjeha, Montenegro with local Michael Bader
(This post may contain affiliate links. Find more info in my disclaimer.)
The south coast of Montenegro is a really undiscovered destination. 
To find out the best things to do, places to see and places to eat here, I asked Utjeha local, Michael Bader. 
If you're planning to visit the south coast, this interview is a must read. Michael shares the best places with us, many of which aren't even on Trip Advisor... you'll be a real insider!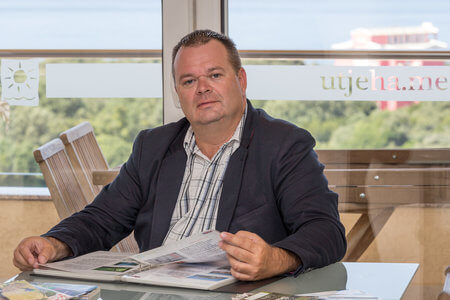 Tell us about yourself –where do you live, why do you live there and what do you do?
My name is Michael, I am a German citizen and I've been living and working in Utjeha, close to Bar, for several years. I work in the tourism industry, rent out apartments and work as an auditor for the European environmental label (EU Ecolabel). I came to Montenegro in 2006 for a holiday and step by step stayed here. 

What are your favourite things to do near Utjeha?
As Utjeha is a very nice place on the coast so the swimming is great there. I also recommend boating as the marina of Bar is only 10km away.
Where are your favourite places to eat out in Utjeha and what would you recommend on their menus?
I prefer small and cosy places. With home made food. As for example the Konoba Ribar, which is located in Dobra Voda and provides not only good food for an affordable price but also a great view over the whole bay.
There are some more small restaurants in the old town of Ulcinj or Bar where my guests and I like to eat. in Ulcinj I recommend Pirates in the old town and Sashi by Sasko Lake. In Bar I recommend Kaldrma in the old town.
What do you think are the places all visitors to Montenegro must see?
They should visit the north of Montenegro, including the national parks, like Durmitor. Of course, the old towns of Bar, Ulcinj, Kotor and Budva are a must see for first-time visitors.
Bar old town
Image: Deposit photos
What are the best places you've visited in Montenegro and why?
One of the most interesting places is the old salt plant (Ulcinjska Solana) in Ulcinj. You can find around 200 different species of birds there. That is a real paradise there and nobody knows about it! Did you know that you can meet flamingos there? We made some nice videos there: 

What are your favourite Montenegrin foods?

As I live on the coast, I usually go with fish (orada or list). I love Montenegrin food like priganice (doughnuts), kacamak (potato and cornmeal with fresh soured cream called kajmak) and any kind of meat. The quality of fruit and vegetables is very good here compared with Germany.

What do you love most about living in Montenegro?

The thing I love most  is that it is not perfect (like many western European countries are). I like the way they fix things (there's a lot of improvisation) and living here is always like an adventure.
That's what I also tell our guests: If you have a little bit of the 'adventure gene', this is the perfect destination. If you expect 100% perfection, you should choose another place for your holiday.
I couldn't agree more! If you had just one day in Montenegro, what would you do?
Taking a boat from Ulcinj to Kotor!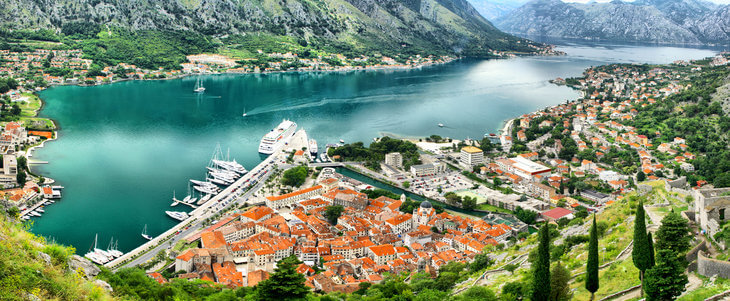 Kotor town in the Bay of Kotor
Image: Deposit photos
What do you think is the most underrated site in Montenegro that you would encourage more people to visit?

I think that the north in general needs more visitors. Especially in the summer, when the coast is really hot and crowded, the northern parts can be a real paradise.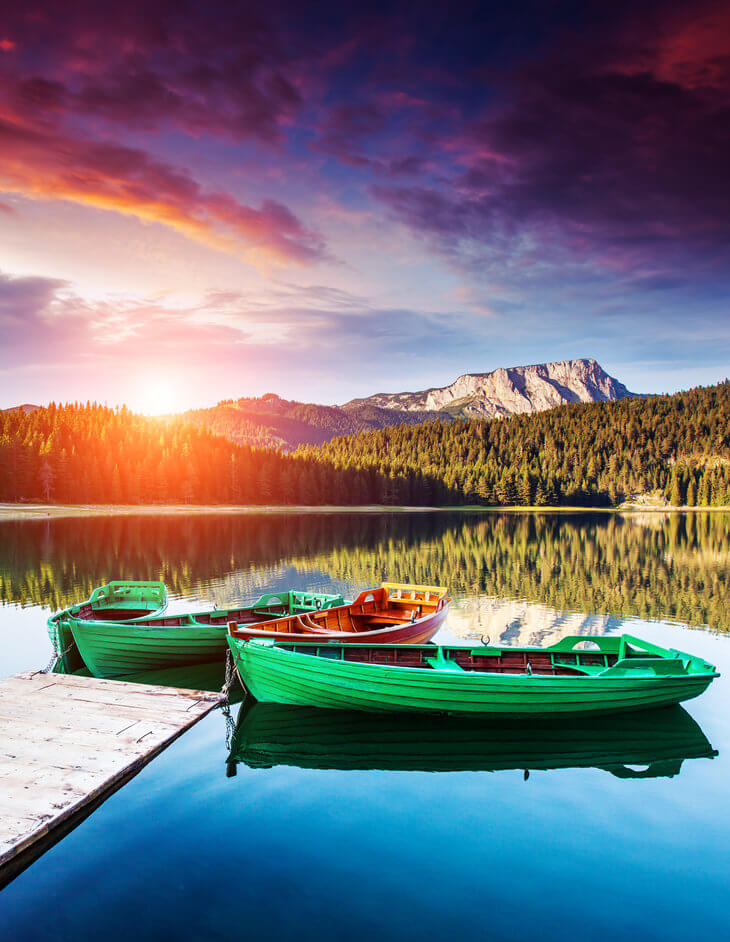 The Black Lake in Zabljak, Durmitor National Park
Image: Deposit photos
Can you tell us about one of the most unusual/entertaining/surprising experiences you've had in Montenegro?

Since I love adventure, I haven't had any surprising experiences here yet. Even if some things are different from other countries, you won't have problems here. It's very safe.

And finally, what's your top tip for a having an unforgettable holiday in Montenegro?

Don't expect a 100% perfect destination, expect an adventure trip and you will have a really nice and interesting holiday!
Thanks so much Michael for sharing the best of the south coast and Montenegro with us! If you're interested in visiting Utjeha, you can find Michael and more information on his website. 
---
Related Articles
---
Home

>
Meet the Locals
> Michael Bader
---
help the stray animals of Montenegro
Book your accommodation anywhere in the world through any of the search boxes on our site and we'll make a donation towards sterilising stray animals in Montenegro. 
It costs you nothing, and you get the biggest selection and lowest prices guaranteed. It's a win-win!