Montenegro Coronavirus Information
This post may contain affiliate links which means that if you purchase through my link I may earn a small commission which helps to keep this site going. Thank you. You can find more info in my disclaimer.
Where to find information current measures and entry requirements to Montenegro.
Montenegro Coronavirus Rules for Travel to Montenegro
Montenegro is currently open to all travellers, regardless of vaccination status. As of March 11 2022, you don't need to to show any proof of vaccination or a negative test to enter Montenegro.
This rule is always subject to change, so you should check the latest information about travelling to Montenegro on the Montenegrin covid website (unfortunately it's only available in Montenegrin, but you can use Google translate to translate the page).
You'll still need to check general entry rules and visa requirements for Montenegro. Many nationalities can enter Montenegro without having to apply for a visa. You can find out more about entry requirements to Montenegro on this page.
Citizenship vs Residency
There has been some confusion about residency vs citizenship and which is valid. The Montenegrin official stance is:
"Upon entry, the country of which the person is a resident is observed, not the country of which the person is a national if it is not the same country. For example: a citizen of a country off the list with a regular residence in the country on the list is treated as a citizen of the country on the list because he or she is a resident of the country on the list."
discover kotor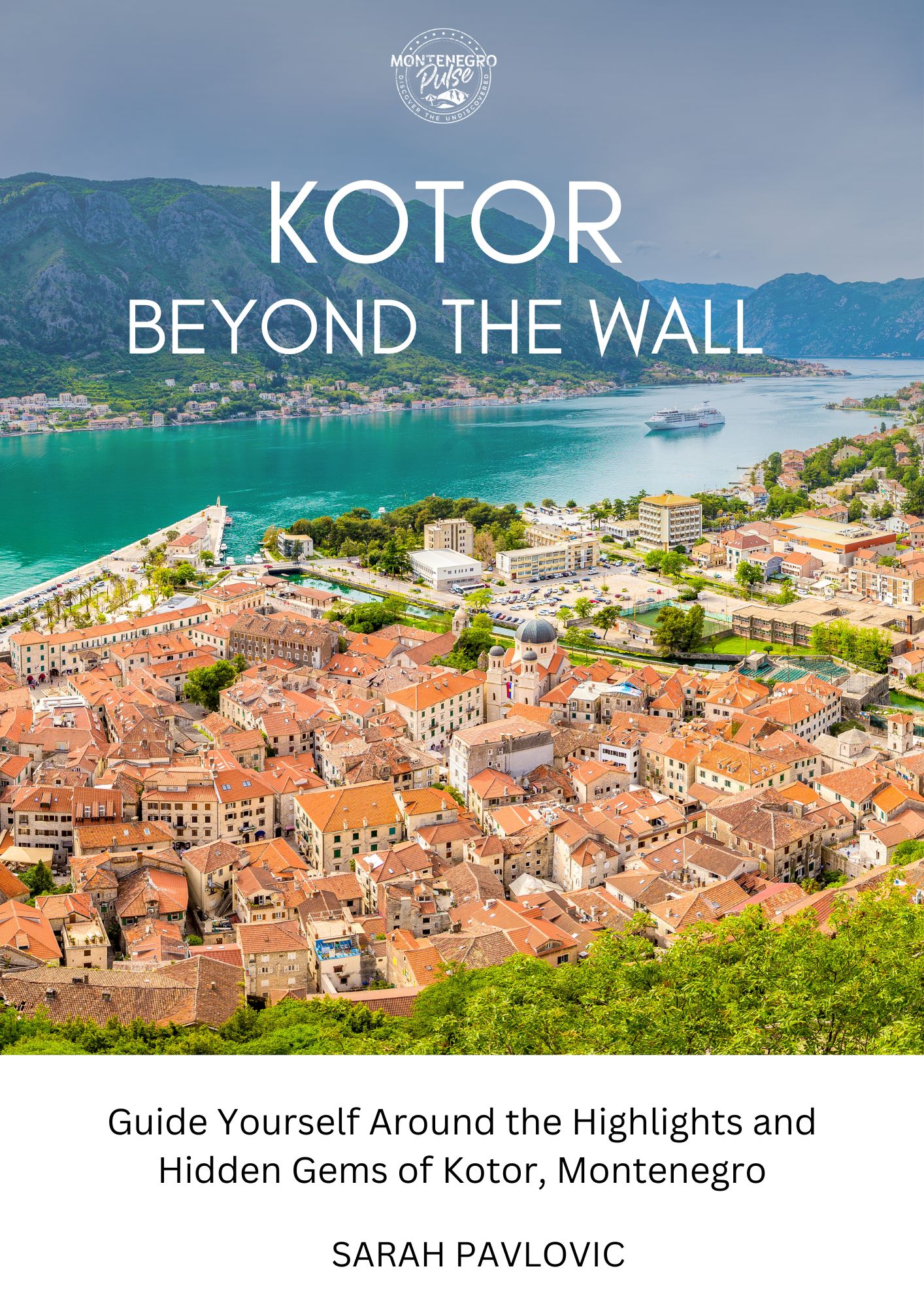 Guide yourself with the
"World's Best Guide to Kotor"
Top attractions
Hidden gems
Bonus walking tour
What to eat
Exclusive experiences
Essential visitor tips
Air Travel to Montenegro
Commercial Flights
The Montenegrin airports in both Podgorica and Tivat are open.
You can fly direct from any of these destinations this summer:
Turkey: Antalya, Istanbul
Israel: Tel Aviv
Azerbaijan: Baku
Saudi Arabia: Rijadh
UAE: Dubai
Latvia: Riga
Slovakia: Bratislava
Bulgaria: Sofia
Moldova: Chisinau
Estonia: Tallinn
Germany: Berlin, Dusseldorf, Frankfurt, Leipzig, Munich
Serbia: Belgrade
UK: London, Manchester
Norway: Oslo
Sweden: Stockholm
Finland: Helsinki
Denmark: Copenhagen
Netherlands: Eindhoven
Switzerland: Zurich, Geneva
Czech Republic: Prague
Belgium: Brussels
France: Paris
Luxembourg
Italy: Catania
Portugal: Faro
Travel to Montenegro by Car
All of Montenegro's land borders are open and you can arrive by car to Montenegro.
Rail Travel to Montenegro
All rail travel to Montenegro is open.

Sea Travel to Montenegro
Montenegro's ports are open and you can arrive by boat to Montenegro.

Bus Travel to Montenegro
International bus services are open.

Travel to Montenegro VIA Croatia
Since Montenegro is very close to Croatia and it's only a 20 minute drive from Dubrovnik Airport (Čilipi Airport) to the border, flying into Dubrovnik, hiring a car and driving across is a popular way to get here.
To do this you'll need to satisfy Croatian entry requirements as well as Montenegrin ones.
Read More: Montenegro Croatia Border >

Croatian Entry Requirements
You'll also need to fulfil Croatian entry requirements. Like Montenegro, Croatia has dropped all entry restrictions such as negative tests and covid passes. Requirements such as visas remain the same as before the COVID-19 pandemic started.
As always, this is subject to change. You can find current entry requirements on the Croatian travel website here.
---
Safety Measures in Montenegro
Montenegro still has general health measures in place, which currently include mask mandates in enclosed spaces and social distancing. 
Masks
Masks are compulsory indoors. This is enforced with hefty fines both on businesses and individuals. The exceptions are on beaches, in national parks and for children under seven. If you travel on a bus or in a taxi you must wear a mask.

Social Distancing
Social distancing of 2m and there are limits to the maximum number of people allowed in a space, for example, one person per 10m2 in shops and gyms.

Disinfectant
Businesses must provide hand sanitiser for employees and customers and you'll find it almost everywhere.

Restaurants, Beaches and Bars
All nightclubs in Montenegro are open 
Restaurants and cafes can be open between 6am and 1am
More Precautions
Gatherings are limited to 100 people in public indoor spaces
Gatherings over over 100 people are permitted in private spaces provided there is at least 10 square metres per person


---
What to Do if You Suspect You Have Coronavirus
If you suspect you have COVID-19 or have come in contact with someone who has the coronavirus you should call 1616 to find out what to do next.

---
Official Information Sources
This is a summary of the relevant rules that will affect you if you're travelling to Montenegro and I aim to keep this as up to date as possible. As the rules and procedures can change at any time, please check the official government websites.
Related Articles
Montenegro Coronavirus Information
help the stray animals of Montenegro
Book your accommodation anywhere in the world through any of the search boxes on our site and we'll make a donation towards sterilising stray animals in Montenegro. 
It costs you nothing, and you get the biggest selection and lowest prices guaranteed. It's a win-win!