Get Free, Personal Help From A  Montenegro Travel Agency To Plan Your Dream Trip
Using a specialist Montenegro travel agency can be the difference between a disappointing vacation in Montenegro and a mind-blowing one. Find out why it makes such a difference and which agency I recommend.  
Montenegro is a bit of a tough cookie when it comes to planning a trip. On the one hand you've seen the gorgeous pictures and you're sooo ready to come see the place for yourself!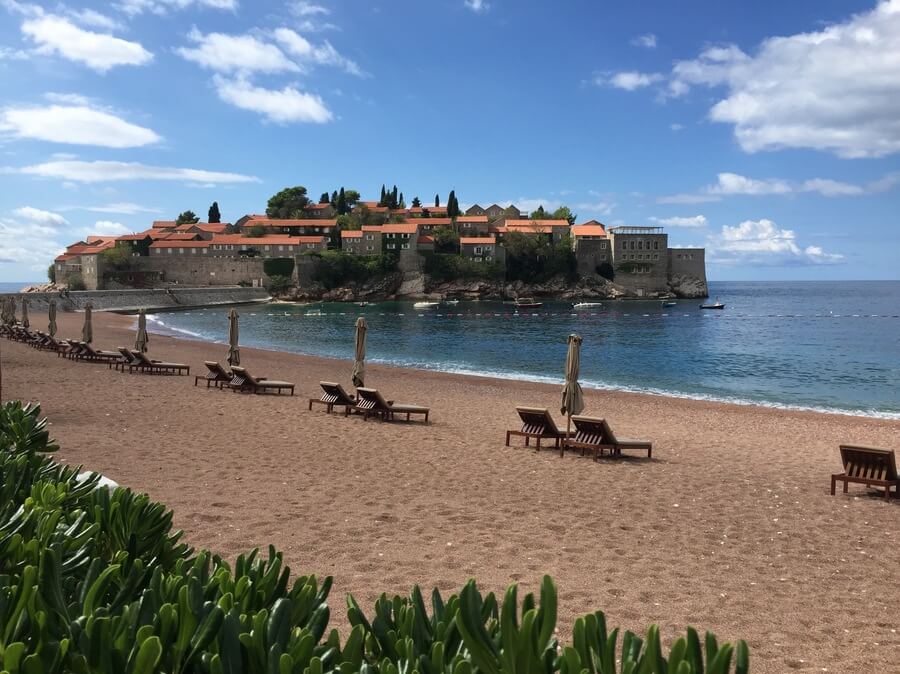 With places like this, who wouldn't want to visit?! | © Courtesy of Aman Sveti Stefan
On the other hand, where do you start? Montenegro is a relatively undiscovered destination and chances are you don't know anyone who's been here and can tell you about it.
Booking a holiday to such a 'new' destination can end up leaving you confused, overwhelmed and not looking forward to your trip.
Not what we want when you come to beautiful Montenegro!
When it comes to booking a trip here, you have three choices:
Research and plan your own trip: If you'd like to do this, I recommend downloading my free booking guide, which will help you research and book your stay here.
Package holidays: There are lots of done-for-you holiday packages and itineraries available. If this sounds like you, I have a list of great holiday itineraries and packages here.
Use a travel agent: get the help of a travel agent to plan and book your holiday.
Using an agent one of the best ways to get the holiday of your dreams. You hand all the grunt work over to a seasoned professional and they'll deliver you your dream trip for free!
What's not to love?
In this article we'll talk about how a Montenegro travel agency can help you get the most out of your trip to Montenegro.
But first up, let's talk agents...
---
Montenegro Travel Agency Vs Your Local Agency
Your Local Travel Agency
Travel agents are fantastic for booking holidays. You can talk to someone in person and you have the convenience of booking everything in one place. However, what you're booking with your local agent is closer to a package holiday than a tailor-made holiday. You choose flights from the options they give you, accommodation from the dozen or so hotels they have and a rental car.
Montenegro Travel Agency
When you choose a travel agent who specializes in travel to Montenegro, you're talking to someone who lives here and has first-hand knowledge of the country. They can advise you on destinations, accommodation option and more. They are also able to offer you more accommodation choices because they only book Montenegro holidays.
Just recently I was helping a friend plan a trip here. We saved her hundreds of dollars on her flights just because I knew some alternatives to the flights her travel agent in New Zealand had offered her.
That's more money for canyoning, boating and that beloved Balkan firewater, rakija. Woo hoo!
When you have a Montenegro travel agency working for you, they know all the best deals and little tricks to save you money.

---
How a Montenegro Travel Agency Can Help You
Because the regions of Montenegro are so varied, I recommend you book your stay through a specialist Montenegrin agent if you want to book your holiday through a travel agent.
You might love a hotel in Kotor's old town, only to be kept awake by music and crowds until the early hours every night. In hindsight you realise that a hotel outside the old town would have been a better choice. Unfortunately by the time you find this out, it's too late and your dream trip has turned into a disappointing one. Only an agent who specialises in travel to Montenegro has the knowledge to help you get your ideal holiday here.
Here are some reasons to book with a Montenegrin agent:
Expert advice: Although your local travel agent at home is a travel expert, they book trips to destinations all over the world and they're not experts on Montenegro. There's a good chance they've probably never been to Montenegro and will have just a handful of hotels to offer you.
Tailor-made holiday without the stress: Lots of people want a tailor-made holiday, but don't have the time to dedicate to researching and planning their trip. If wading through all the information about Montenegro leaves you feeling lost and overwhelmed, I recommend getting help from a travel agent.
Save time: Life is busy and sometimes planning a trip can feel start to feel like a chore. Did you know that most people spend around 30 hours planning a holiday? That's almost a full work week! There are over 200 pages on Montenegro Pulse alone… that's a lot of information to get through!
Book with confidence: Even with hours of research, it's hard to feel completely sure about your plans without some experienced guidance.
Reliable advice: The one single thing that can make or break your stay in Montenegro is good advice. You might only visit Montenegro once in your lifetime and small tweaks can mean the difference between the trip of a lifetime and a disappointing holiday. A Montenegro travel agent can make your dream holiday a reality.
Precious memories: Vacations are precious and you want to make sure each one is an experience you and your family will cherish for years to come.
Choice: Travel agents and tour operators are limited to offering certain packages with certain flight, accommodation and rental car providers. They won't be able to help you if you want anything out of the box.
Extras: A Montenegro travel agency can arrange all kinds of things for you, like transfers and tours at the best rates.
The little things: A local agency can answer those important little questions, like 'how long will it take to get to the airport?' and 'should I take the Kotor Bay Ferry or drive around the bay?'
It's free: According to Condé Nast Traveller, European travel planners charge a minimum of €280 per day for customized travel planning services for just two people. When you book with a local Montenegro travel agency, you'll get personal service without having to settle for cookie-cutter packages or paying a small fortune.
---
Choosing a Montenegro Travel Agency
I've spent a lot of time researching and talking to travel agencies here. The main issue with most of them is they have trouble understanding what foreign visitors want and what their expectations are.
They can't understand why you'd choose a villa with a private pool in the hills over a 25 square metre apartment close to the sea.
They don't know why you're upset that it took them five days to reply to your email and you've just gone and booked that 'I guess it will do' package from your local agent.
And they'll never warn you about the blaring music from the nearby beach bar because they think that, like Montenegrins, everyone loves loud music.
Blue Coast Travel is different.
Between them, Nadja, Maja and Tina at Blue Coast Travel, have decades of experience in the travel industry both in Montenegro and internationally. From the front line of hotel receptions to managing group tours, from little Montenegro to the bright lights of New York, they know travel inside and out.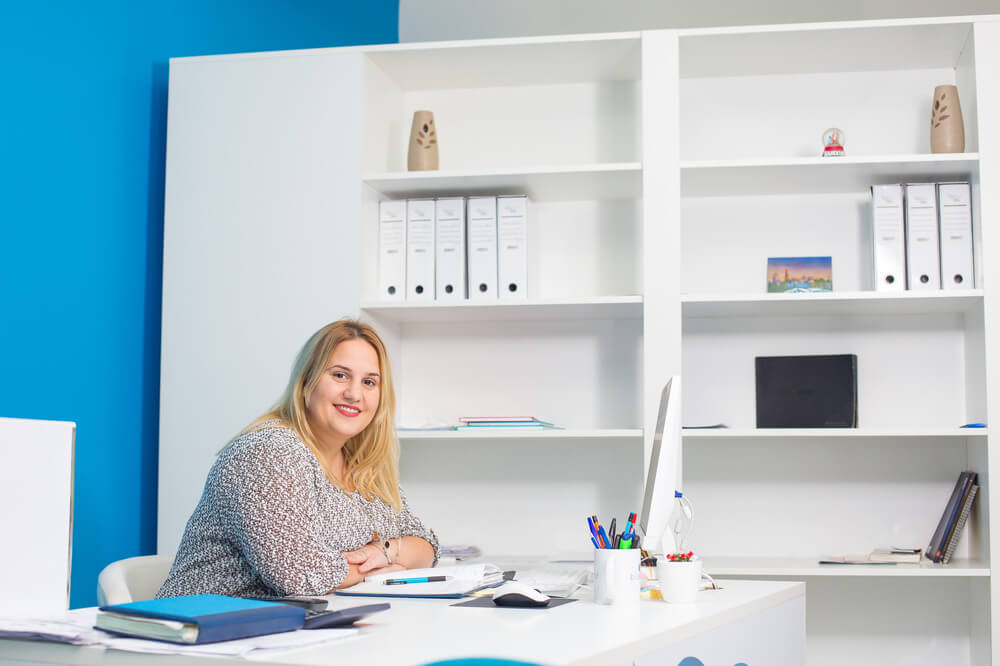 Nadja
Maja
Tina
And with an office in central Budva, they also know Montenegro inside out, and can help you book your dream stay here, whatever your budget. When you've got them working for you, you can relax knowing that Nadja, Maja and Tina will understand what's important to you.

If you're looking for a special activity-based holiday, like a hiking trip or family holiday with lots of fun family activities included, hop over to my Adventure Holidays page to find a dedicated adventure holiday specialist who can help. 
Blue Coast Travel in Budva
Here's how Blue Coast Travel can make your holiday dreams come true:

Perfectly personalized holidays: Nadja, Tina and Maja will tailor-make an itinerary that's perfect for you. You can relax, knowing that they'll understand your expectations and wishes for your holiday.
Decide where to stay: Help you make decisions about where to stay. For example, decide whether split your stay between the Bay of Kotor and Budva Riviera, or stay in one location for your entire stay.
Perfect accommodation: They'll save you hours of accommodation research. Blue Coast Travel have a huge range of accommodation options all over Montenegro, including self-catering apartments and villas.
Honesty: When you talk to Blue Coast Travel, you know you're getting honest and reliable advice about holidaying in Montenegro.
Rental cars: They can help you book a rental car.
Flights: and flights.
Insider secrets: They'll share with you the best beaches, restaurants and top locations only the locals know about.
Large groups: Blue Coast can help arrange tours and accommodation for large groups too.

 

On the ground support: With an office in Budva, Blue Coast Travel can offer continuing support on your holiday, which means you can arrive feeling confident you have a team of locals by your side.
Dream holidays: In short, they will take your dream holiday and turn it into reality!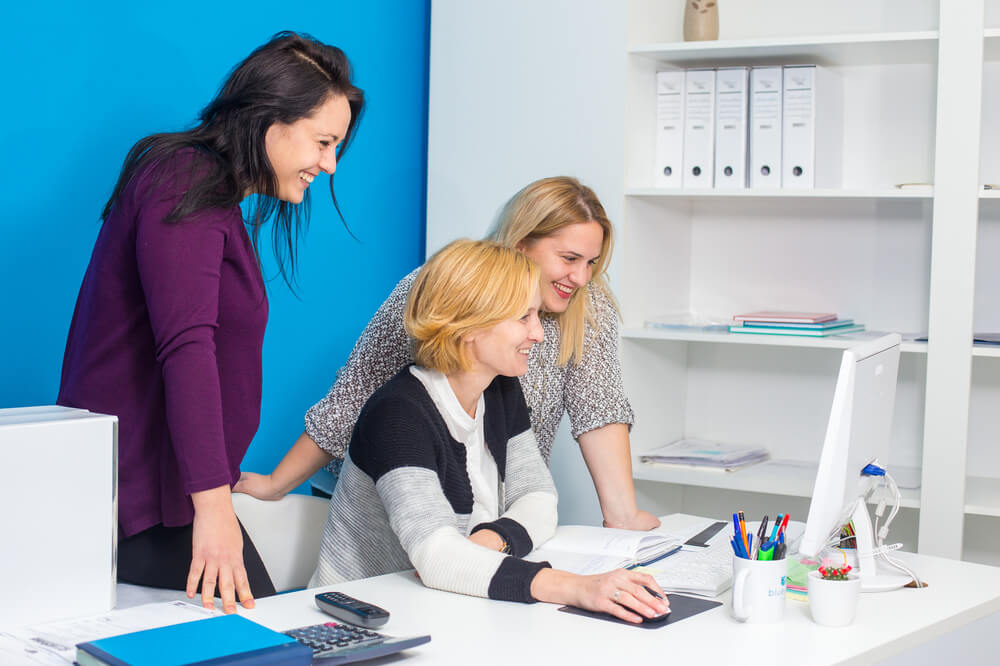 ---
Would you like expert help planning your trip to Montenegro?
The team at Blue Coast Travel are ready to make your dream holiday in Montenegro a reality. Tell them about your perfect holiday in Montenegro and let them help you make it a reality!
Note: This isn't the form you need if you need to ask a question about an activity (like boat rental or a walking tour) featured on this site. You can do that here.
---
Related Articles
---
Home

>
Montenegro Tour Itineraries
> How a Montenegro Travel Agency Can Help You Plan the Trip of a Lifetime
---
Help us help the stray animals of Montenegro
Book your accommodation anywhere in the world through any of the search boxes on our site and we'll make a donation towards sterilising stray animals in Montenegro. 
It costs you nothing, and you get the biggest selection and lowest prices guaranteed. It's a win-win!