The Best of Montenegro With
Nevena Bozovic
(This post may contain affiliate links. Find more info in my disclaimer.)
Nevena Bozovic is Tivat local born and bred.
She runs her travel agency on the idyllic Tivat waterfront and spends her spare time trying out the best activities for tourists in Montenegro.
I asked Nevena if she would share her favourite places in Tivat and around Montenegro with us and in this interview she shares some real hidden gems.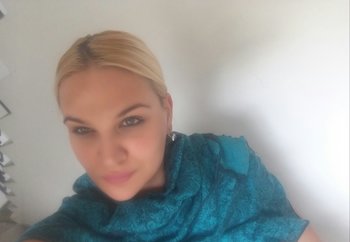 Tell me about yourself - where do you live, why do you live there and what do you do?

I live in Tivat, on the waterfront called Pine. I also work on Pine in a local agency.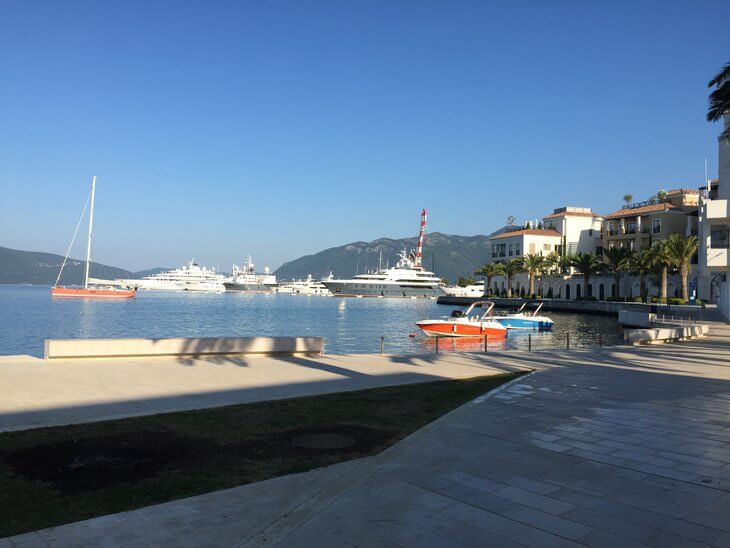 Could this be the greatest office view in the world?!
What are your favourite things to do near Tivat?

I love having coffee along the coast, going for walks all over Luštica Peninsula and going on boat trips through the Bay of Kotor. 
Where are your favourite places to eat out in Tivat and what would you recommend on their menus?

One of my favourite places to eat is Konoba Mala Barka by Kalimanj Marina in Tivat. Their whole fish menu is splendid and their baklava is something you don't want to miss! I also like Big Ben in Seljanovo, which has an affordable restaurant with a solid menu.

What do you think are the places all visitors to Tivat must see?

The old village of Gornja Lastva, Mount Vrmac and Solila Nature Reserve.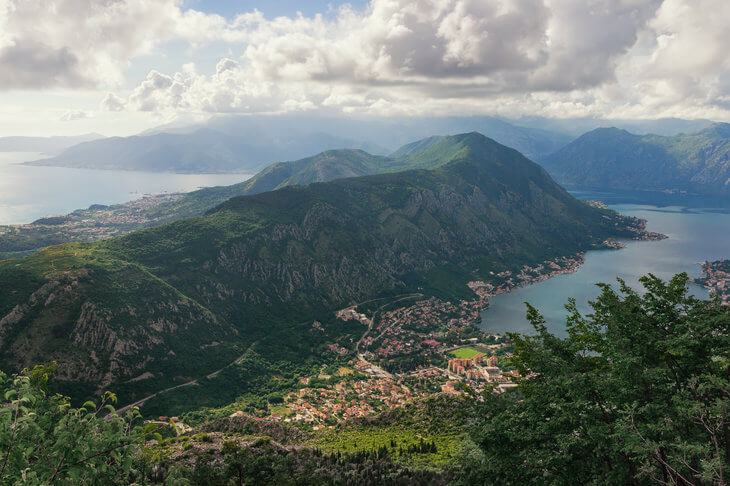 Vrmac Ridge is perfect for hiking, biking and picnics
Image: Deposit photos
What are the best places you've visited in Montenegro and why?

I love Ada Bojana in Ulcinj, Ponta Veslo on Lustica Peninsula, Šavnik-Bijela village near Niksic, Kanjon Mrtvice, Durmitorski Prsten, and Perast, Morinj and Orahovac in the Bay of Kotor.
These places are unique, calm and stunning. They're also not so busy except in peak season.
What are your favourite Montenegrin foods?

Kačamak (potato, cornmeal and fresh sour cream called kajmak that you find in the north of Montenegro and Njeguški stek a veal schnitzel stuffed with proscuitto and kajmak.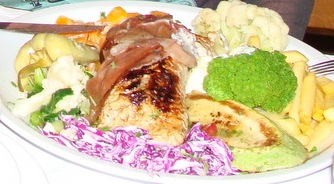 Njeguski steak
What do you love most about living in Montenegro?

The warmth of people and the closeness between the north and south of the country. There's just a couple of hours between skiing in the mountains and swimming on the coast.
Those are the very reasons we love living in Montenegro too. If you had just one day in Montenegro, what would you do?

Glacier boarding in Žabljak, swimming in Perast and dining in Morinj. That would be the perfect day.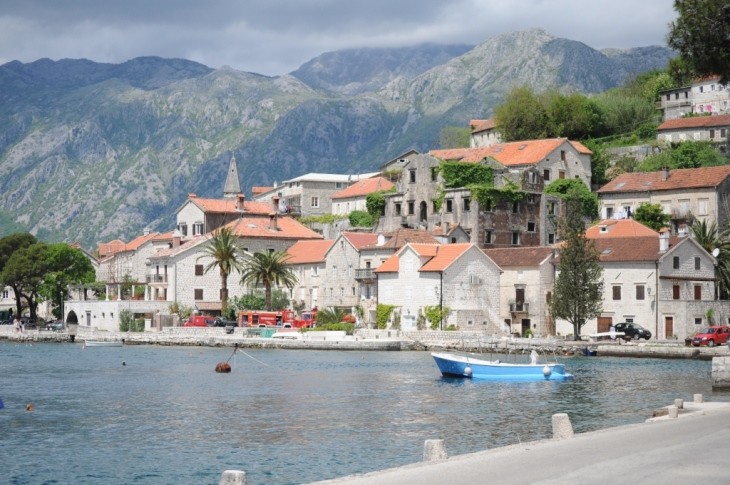 Perast is a must-see in the Bay of Kotor
What do you think is the most underrated site in Montenegro that you would encourage more people to visit?

Hajla mountain in Rožaje, the whole Šavnik area (where you can go canyoning), the Morinj  area and the Tivat islands.

Can you tell us about one of the most unusual/entertaining/surprising experiences you've had in Montenegro?

Definitely paragliding from Brajići (above Budva). It was a breath-taking experience. I saw my own country from a totally different perspective. You have the feeling of freedom and safety at the same time. It's so exciting and yet surprising that you really are gliding. There aren't any extreme adrenalie rushes. This experience was definitely something I plan to repeat in the Bjelasica and Mojkovac areas. I've already arranged it! 
And finally, what's your top tip for a having an unforgettable holiday in Montenegro?

Don't plan :-)
That's a very Montenegrin comment! Thanks Nevena for sharing your Montenegro with us!
---
Related Articles
---
Home

>
Meet the Locals
> Nevena Bozovic
---
help the stray animals of Montenegro
Book your accommodation anywhere in the world through any of the search boxes on our site and we'll make a donation towards sterilising stray animals in Montenegro. 
It costs you nothing, and you get the biggest selection and lowest prices guaranteed. It's a win-win!