Skadar Lake Active Villa holiday
This post may contain affiliate links which means that if you purchase through my link I may earn a small commission which helps to keep this site going. Thank you. You can find more info in my disclaimer.

The villa you get to call home while on holiday in Montenegro
The Skadar Lake Villa Holiday is the perfect way to experience all the treasures of this special area. The holiday includes plenty of tours to thoroughly explore this beautiful (and undiscovered!) area of Montenegro. And when you're not exploring, you're relaxing in a beautiful stone villa overlooking the lake.
During the holiday you're hosted by a lovely couple, Ben and Emma (and their three children), who have an undying passion for this region.
They've made the lake their home and love to share the best of it with their guests. They take excellent care of all of their guests and give them an experience they'll never forget.
I have no hesitation in recommending them whole-heartedly!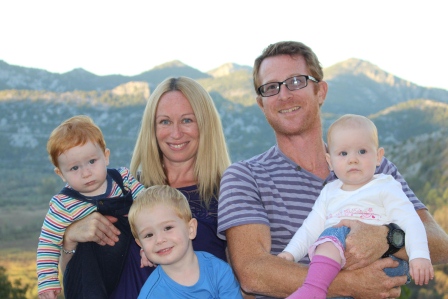 Your hosts - Ben and Emma
Many of my customers have booked a week's beach holiday on the coast and a week's holiday with Ben and Emma – the feedback I've received about splitting a two week holiday in Montenegro like this has been overwhelmingly positive.
So, let me tell you about the Skadar Lake Active Holiday…
discover kotor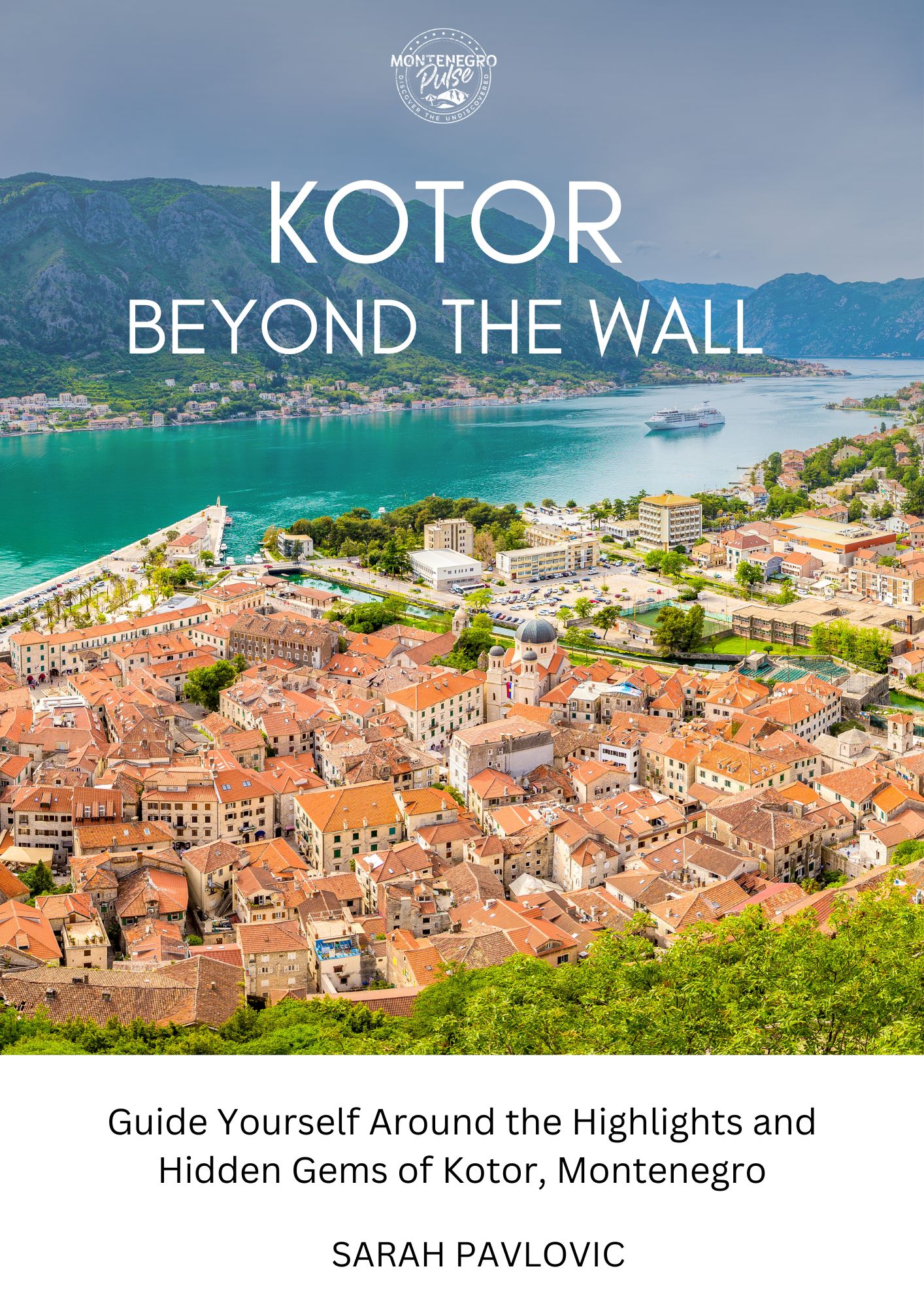 Guide yourself with the
"World's Best Guide to Kotor"
Top attractions
Hidden gems
Bonus walking tour
What to eat
Exclusive experiences
Essential visitor tips
---
Skadar Lake Villa
Villa Miela where you're based on your holiday is in Virpazar – the gateway to Skadar Lake. It's an old, stone building that's been lovingly renovated. It's even rumoured that an Orthodox saint was born there!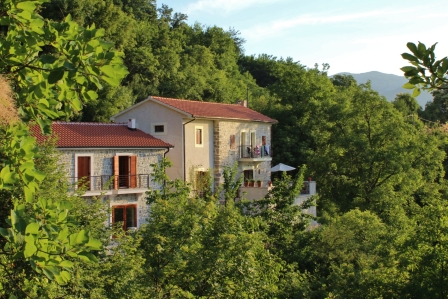 Villa Miela
The villa's terrace has stunning views over the lake and there's a hot-tub for you to relax in at the end of a day's exploration.  There's also a well-stocked kitchen and a barbecue so you can enjoy your meals al fresco  while you drink in the views.
The villa's orchard is full of organic fig, plum and pomegranate trees.

This is the kind of idyll villa holiday dreams are made of!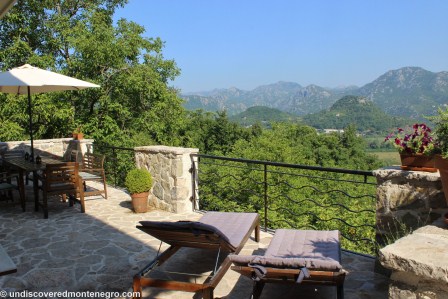 The view from the terrace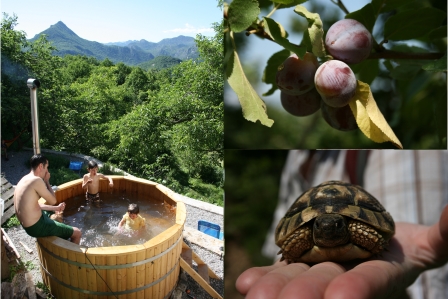 Enjoy the hot tub, pick fresh fruit and meet the locals
Oh and did I mention it's just two minutes from the lake shore, bars, shops and restaurants and 30 minutes from the coast?

The villa can sleep  up to 10 people:

3x double/twin rooms
1x 4-bed family dorm room
Each room has its own ensuite bathroom.
Villa Amenities:
Free WiFi
Modern kitchen with washing machine and dishwasher (who wants to wash dishes holiday?)
Living area with TV, DVD player, library of books and dvds
Terrace with gas barbecue, sun loungers, hammocks
Hot tub
Mountain bikes (no charge)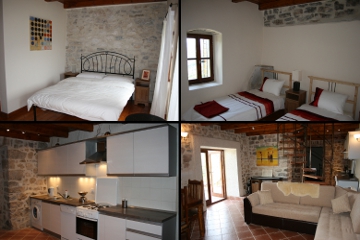 Light, airy and cool in summer, you'll feel right at home in the stone villa
You can read Trip Advisor reviews of Villa Miela here.

---
The Tours
There are 4 tours included with this 7 day holiday. But you're not bound to do these tours. There are optional tours that you do instead of or in addition to these 4. 
It's your holiday, you create the itinerary.
Explore and Discovery
This tour combines a jeep safari, hiking and swimming. You really get a sense of the unique beauty of the region on this tour.
You'll get plenty of dramatic views as the hilly countryside overlooks the lake. You'll also swim in rock pools, visit a bat cave (not the Batman kind ;-)) and have lunch in a former palace in Rijeka Crnojevica. After that, it's off for some more swimming and sightseeing before heading back for some R&R at the villa.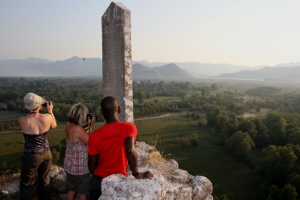 The view at one of the stops on the tour
---
Kayak Safari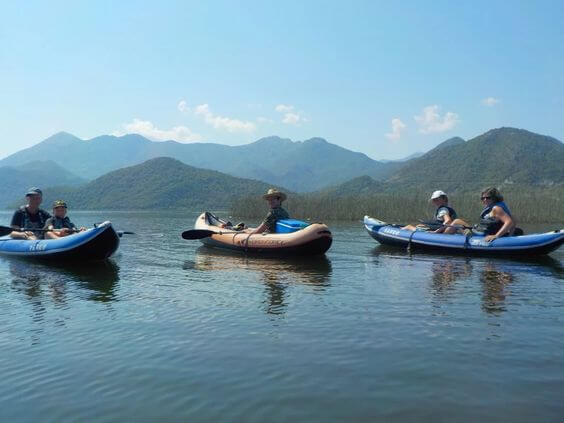 Kayaking on Skadar Lake
A trip to Skadar Lake wouldn't be complete without a trip out on the lake This tour is a 4-5 hour kayak safari on the calm waters of the largest lake in Europe. You'll visit the lake's best beach – Murici – and enjoy views of the Prokletije mountain range which forms the border between Montenegro and Albania.You can also hop out of your kayak for a swim – in summer the water in the lake gets up around 28 C (82 F)!
On the trip you'll visit 14th Century island monasteries and see all the bird life that makes the lake a haven for bird enthusiasts.
There's no need to worry if you've never kayaked before either. Your guide is a UK qualified instructor and will make sure you enjoy the easy-paced trip.
---
Walnut Valley Hike
The Walnut Valley hike is a circular route that takes you through ancient forests, across bridges built by the Ottoman Turks who invaded this area and along Roman paths.
Along the route you'll stop for a swim break in natural spring-fed pools and then hike on to a hillside village called Dupilo. There, you'll enjoy a lunch of fresh, local cuisine with a local family (there's a nominal extra cost for this).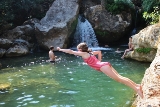 Wild swimming in secret rock pools
This route is a closely-guarded secret that you won't find anywhere else! It's a day of wild figs, herbs, tortoises and unspoilt nature!

---
Skadar Lake Wine Tasting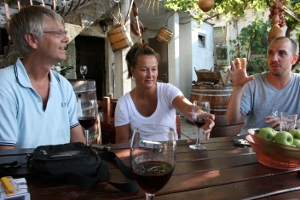 Learn about and try local wines
The fertile Skadar Lake region is renowned for its vineyards. There are over 30 wineries around Virpazar specialising in red Vranac and white Krstac wines.
This tour takes you to three boutique wineries, where you can sample the local wines. All three wineries are medal winners and you can view the vineyards and learn about wine-making here.
You'll have the option to have a private lunch or dinner, which is made up of the best local, organic produce – and lots of local wine of course!

---
Optional Extra tours
The holiday comes with the four tours above. But you can switch any of the tours above for any of the ones below. You can also add any of these extra tours to the existing itinerary.
It's your holiday, you choose!
Lake Cruises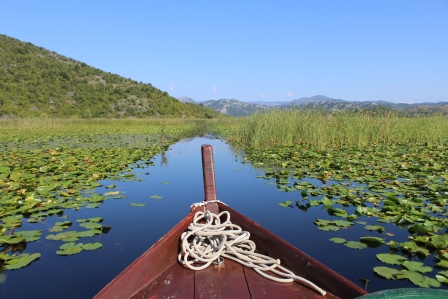 Cruise through the lily pads on the lake
A great and effortless way to get out on the lake and up close with the wildlife. The lake is a haven for bird species in Europe. 
4 people: £15 per person
5-10 people: £10 per person
---
Horse Riding
£40-60 per person depending on the tour
There's a minimum of 6 people required for this tour.
---
Adriatic Sunset Cruise
£450 for a 4 hour cruise
This is for a max of 6 people and includes transport.
---
Lovcen Adventure Park
Try Lovcen's rope swing course. There are courses for all levels for ages 5 and up. 
£30 per person
This includes transport and lunch.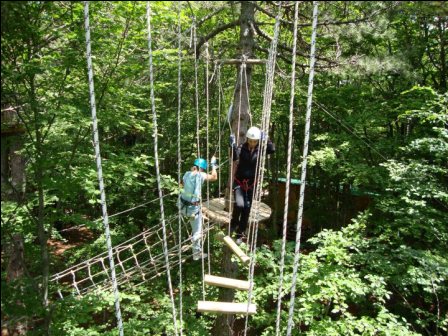 The ropes course in the treetops in Lovcen Adventure Park
---
Whitewater Rafting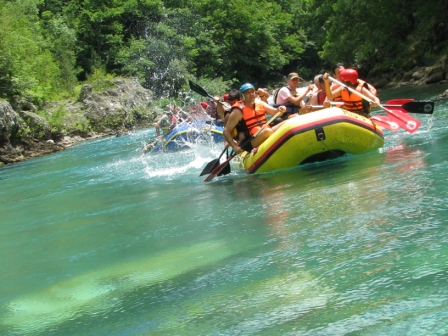 Rafting on the Tara River
1-4 people: £150 per person
5-6 people: £130 per person
7-8 people: £110 per person
This includes transport, English-speaking guide, one night in Durmitor National Park, 1 dinner, 1 breakfast and 1 lunch.
Read my review here.
---
Canyoning
This is Montenegro's most thrilling adventure tour through some of Montenegro's untouched scenery.
£60-80 per person depending on the tour
There a minimum of 6 people required for this tour.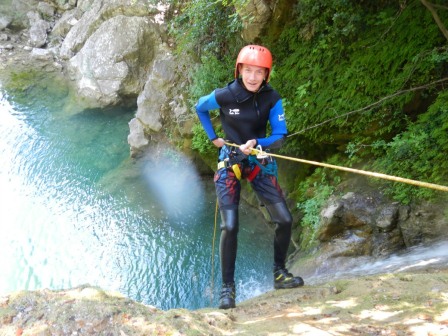 Canyoning in Montenegro
---
What's Included
The Skadar Lake Active Villa Holiday includes:
7 nights' villa accommodation in a double or twin room
Welcome dinner
4 guided tours
Use of mountain bikes
---
Who is This Holiday For?
This holiday is for people who enjoy nature and exploring. It's for people who like to have an active holiday, with plenty of things to see and do. I see this as being ideal for:
Couples
Families with children who are old enough to take part in the activities
Groups of friends and extended family groups
The great thing about this holiday is that it's so flexible, you can mix and match your activities to suit you.
You can also skip an activity if you're not keen on it, but the rest of your group is. For example, I know many mums out there who would trade a day's activity for a day of peace and quiet on their own with a good book!
Yes, you have discovered my secret fantasy ;-)
---
Pricing
The pricing of the holiday depends on the time of year you visit and the activities you want to do. These holidays are payable in GBP so I've listed all prices in Pounds rather than Euros to allow for exchange rate fluctuations.
Here is the pricing of the standard holidays with no extra activities included. 
Num of People
April/October
May/June/Sep
July/August
Changes
If there are 6 or more in your group, you have the option to hire the entire a villa (a supplement may apply).
Sometimes  the villa can accommodate shorter stays, but it depends on availability. If this is something you're interested in, I recommend you enquire to ask.
You can get a personal quote by filling in the form below and letting us know which activities you want to do.
---
Enquire and Book
If you have any questions about this holiday or would like to make a booking, you can do so by filling in the enquiry form below. You'll be answered within 24 hours.
---
read More About Skadar Lake:
Skadar Lake Active Villa Holiday
help the stray animals of Montenegro
Book your accommodation anywhere in the world through any of the search boxes on our site and we'll make a donation towards sterilising stray animals in Montenegro. 
It costs you nothing, and you get the biggest selection and lowest prices guaranteed. It's a win-win!