Tri Lipe
This post may contain affiliate links which means that if you purchase through my link I may earn a small commission which helps to keep this site going. Thank you. You can find more info in my disclaimer.
If you like meat, Balkan grill should be on your list of things to try... and Tri Lipe  is the place to try it.
Tri Lipe - meaning Three Lime Trees - is a popular open-air grill restaurant near Herceg Novi marina. As the name suggests, it lies under three linden trees and is tucked away up a flight of stairs towards the old town.
Get a discount Here when you use your Montenegro Explorer Card.
It'd be easy to miss, except for the fact that it's usually packed out in summer - and wherever you see a grill restaurant full of locals in the Balkans, you know the food is great!
The open air dining under the trees is wonderful in the warmer months and the lights strung between the trees provide an intimate ambiance. The tables are quite close together however, so it's perhaps not the kind of intimate ambiance for a romantic dinner with your significant other!
discover kotor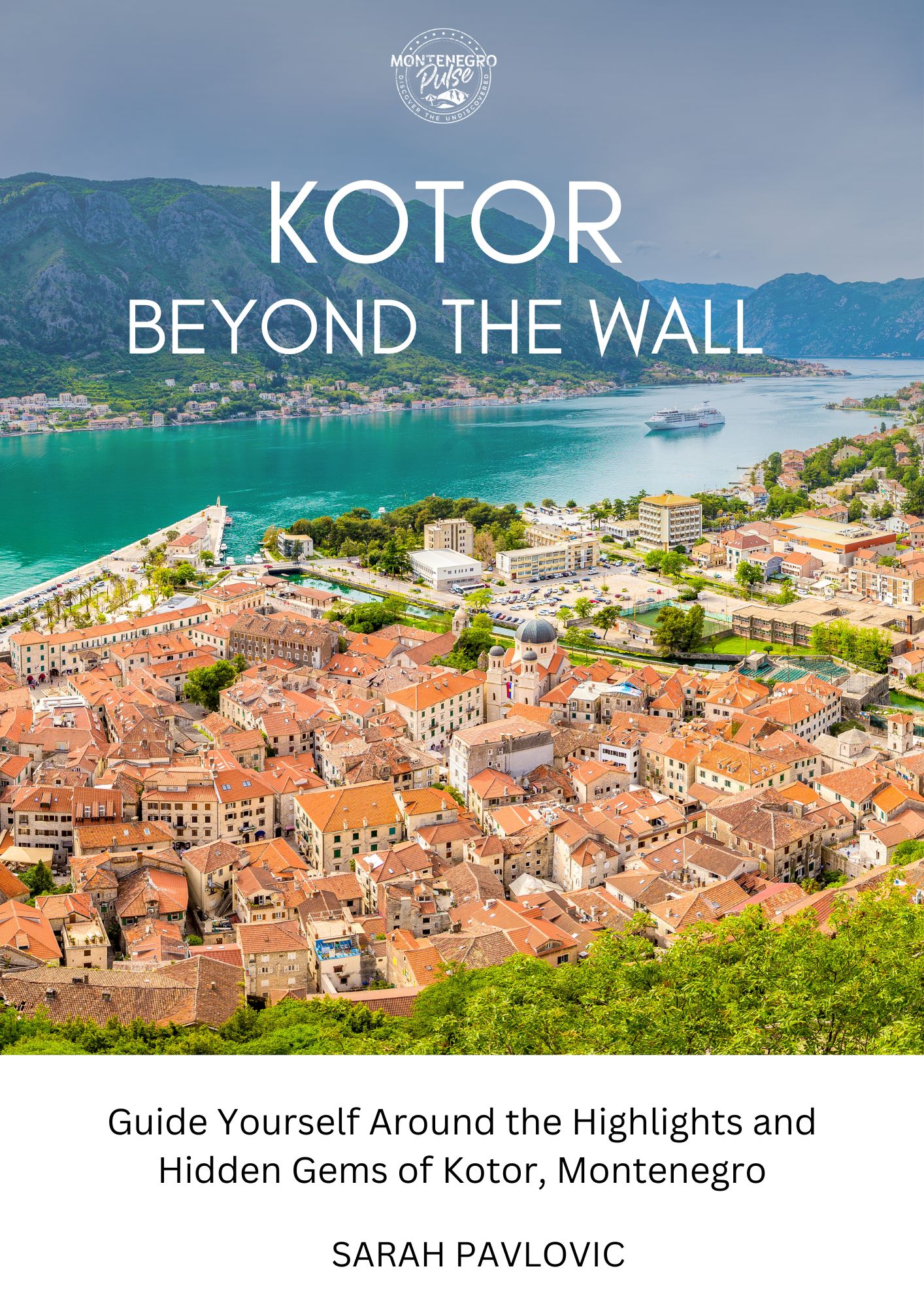 Guide yourself with the
"World's Best Guide to Kotor"
Top attractions
Hidden gems
Bonus walking tour
What to eat
Exclusive experiences
Essential visitor tips
Tri Lipe's Menu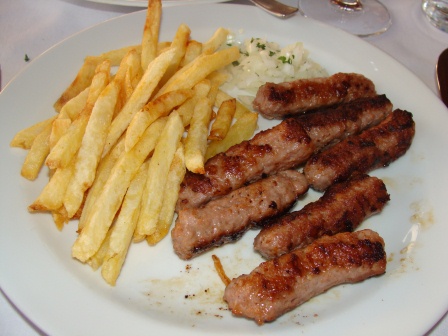 Balkan grill includes 'cevapi' (Balkan sausages) and 'pljeskavica' (Balkan hamburger patties) which are made of beef and pork then seasoned and barbecued over an open flame. The end result is a mouthwatering piece of succulent meat which is served with raw onion and fries.
If you're with a group I'd recommend trying their mixed grill which includes cevapi, pljeskavica, steak, kebabs and fries. Each person then orders their own side salad and it's all topped off with homemade bread.
This is simple and classic food that will satisfy the hungriest carnivore. 
As well as Balkan grill, they serve a selection of fresh, traditional Montenegrin seafood dishes such as whole bream and calamari. 
They also have a lovely cake display, so you'll want to save room for dessert!
If you're short on time and want a burger, this is also the place for you! They have a to-go counter where you can get a famous Balkan hamburger hot off the grill. You order the type of meat you'd like and then add your own toppings like salad veges, mayo, ajvar (a roasted capsicum spread) and chilli.
What We Like
This restaurant is one of our go-to places when we want to go out with a large group of friends.
There's something for everyone.

Outdoor setting so it's not smoky. 
Parking close by.

Head down to the promenade after dinner to walk off a little of your meal.
Head down to the promenade after dinner to get a drink and dance!
What You Should Know
The restaurant is not wheelchair accessible.

Location
Opposite the large statue of King Tvrtko in Herceg Novi marina, there's a flight of stairs heading up towards the old town. Tri Lipe is on this staircase.
Address: Stepeniste 28 Oktobra, Herceg Novi, Montenegro
Phone: +382 31 321 107
Related Articles
Tri Lipe
help the stray animals of Montenegro
Book your accommodation anywhere in the world through any of the search boxes on our site and we'll make a donation towards sterilising stray animals in Montenegro. 
It costs you nothing, and you get the biggest selection and lowest prices guaranteed. It's a win-win!