Free Montenegro Vacation Booking Guide
Thinking of taking a holiday in Montenegro?
Feeling overwhelmed the sheer amount of information?
Much of it conflicting.
Don't wade through tons of information on the internet... only to end up more confused than when you started.
Get my FREE holiday planning guide which will make planning your holiday a breeze.
I've booked hundreds of fabulous holidays in Montenegro. Over the years, I've developed a tried and true formula for booking a fantastic holiday in Montenegro in just 5 easy steps.

The thing is, you can book an independent holiday to Montenegro without spending days researching and risking disaster.
But you have to be careful what you book and where you stay. Booking the wrong location or time of year could lead to a holiday that wasn't what you wanted or expected.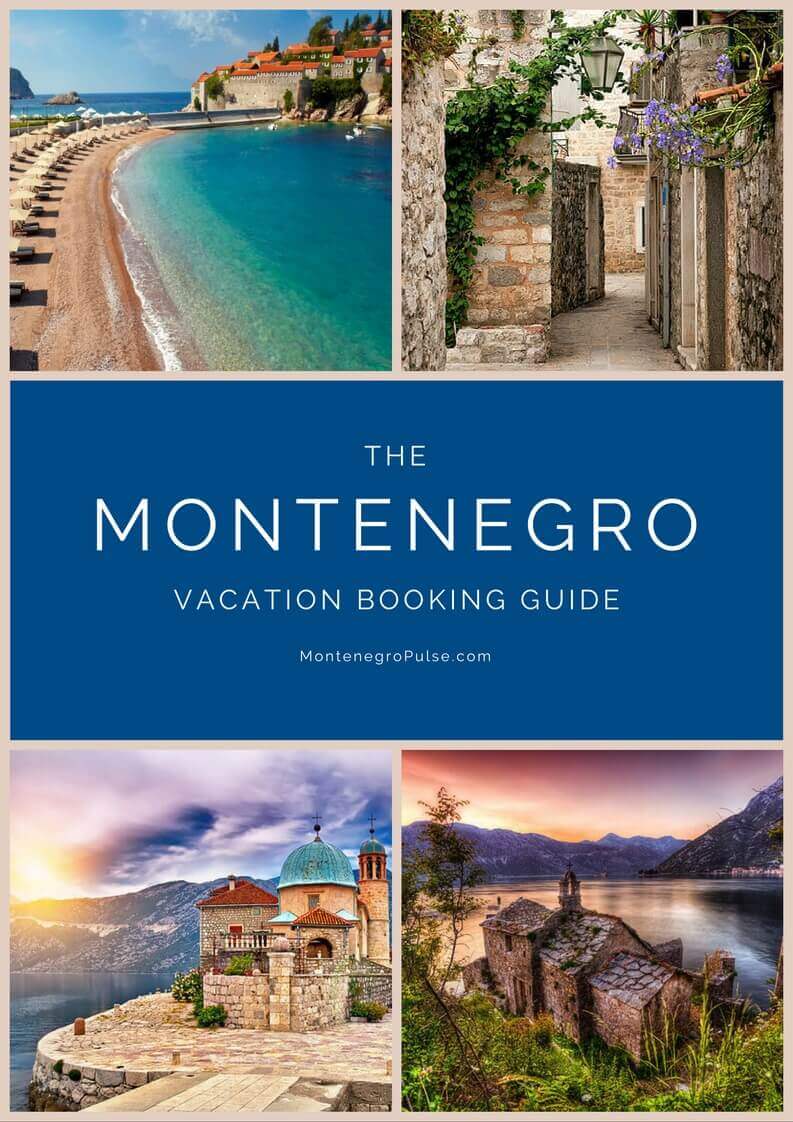 ---
Benefits of Booking Your Own Vacation:
You're in control of your trip.
You're not limited by the accommodation options your particular agent has available to them. 
You're not steered into something that's not ideal because an agent or tour operator has to sell a certain number of nights in a particular place.
Most agents barely know anything about Montenegro, much less have been here themselves. So they're not the ideal people to be helping you book your trip. They also mark up ie. add arbitrary commissions for themselves to your booking so you're paying a premium price. 
Many of the best places to stay aren't available through agents.
Save money with online specials and discounts for booking directly.
What you need is someone who's not only experienced in helping people book holidays, but also has first-hand knowledge of your destination. And someone who won't charge for it!
That's why I want to share with you my fool-proof method for independently booking a successful holiday in Montenegro.
So before you spend your limited time going any further, use the process I've used and honed over several years and several hundred bookings to make your own booking. It's simple, painless and guaranteed to get you the Montenegrin holiday you've been dreaming of.
Take all the guesswork out of booking your vacation and book with confidence.
My guide includes:
You'll also get bonus emails with my top secret locals only destinations!
Just pop your details in below and I'll send you access to My exclusive Montenegro Holiday Planning Guide.
Help us help the stray animals of Montenegro
Book your accommodation anywhere in the world through any of the search boxes on our site and we'll make a donation towards sterilising stray animals in Montenegro. 
It costs you nothing, and you get the biggest selection and lowest prices guaranteed. It's a win-win!