The Best Things to Do in Montenegro
(This post may contain affiliate links. Find more info in my disclaimer.)
There are so many things to do in Montenegro, you'll never be bored... unless you want to be!
That's one of the things that makes Montenegro such a great place for a vacation.
Whether you're into sun-worshipping, extreme sports, history, food and wine, or just want a great family getaway... Montenegro has something for everyone.
There's a huge variety of things to do in Montenegro on your holiday...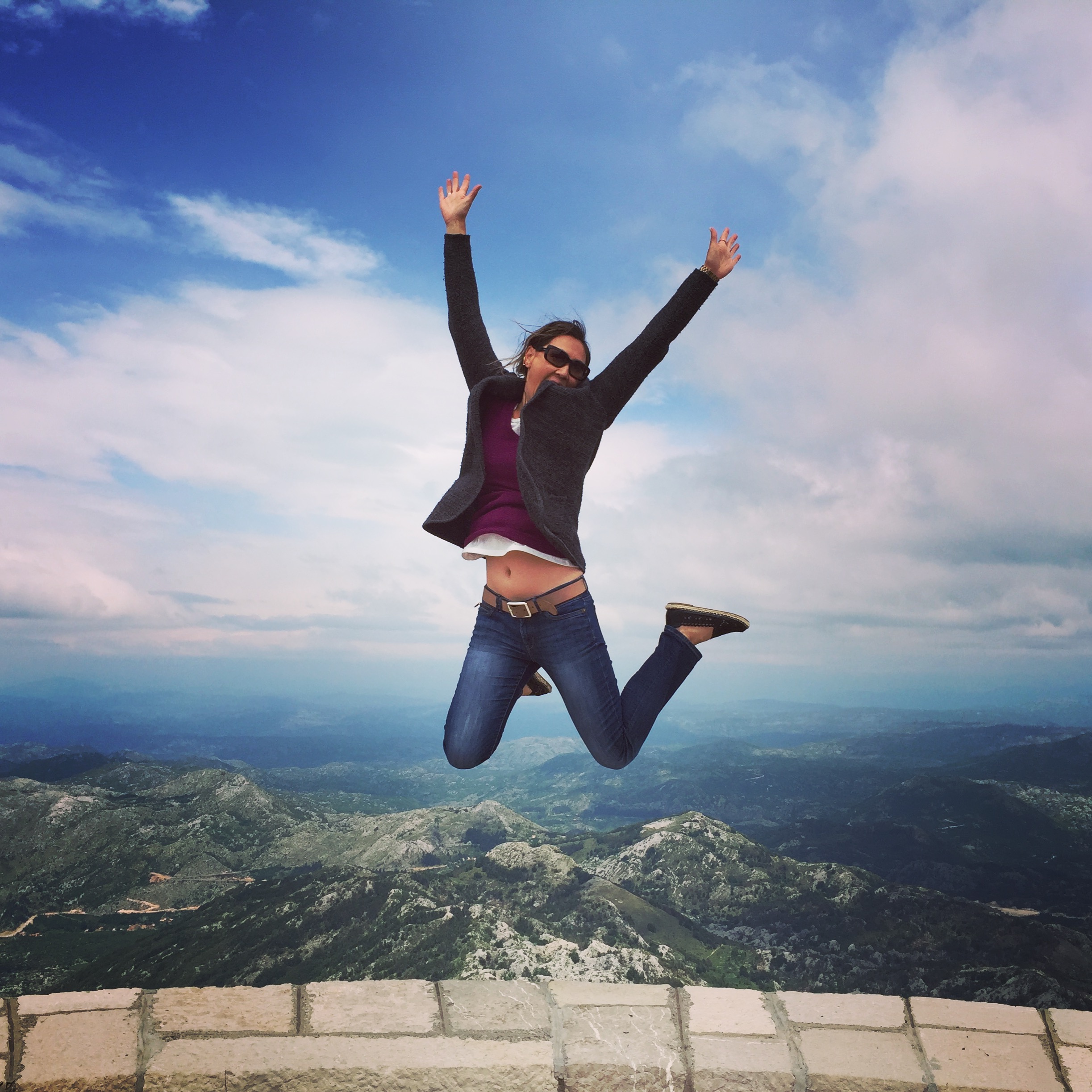 Get this pic at the Petar Petrovic Njegos mausoleum in Lovcen National Park
Enjoy a sun-filled holiday lazing on the beach or an active holiday hiking mountains
Go diving or explore ruins
Experience rustic village life or admire super yachts

Take a relaxing boat tour
Try canyoning or whitewater rafting
Here, I'll help you find the best things to do in Montenegro during your stay.
I've put together an easy-reference list of attractions, activities and tours that you can explore. You'll also be able to enquire about and book activities here.
If you're just getting started booking your trip to Montenegro, this is a great page to bookmark so you can come back later to browse and book anything you decide you want to do here.
Local's Tip: If you're interested in any tour or activity, my advice is to enquire early! Many tours, especially in less touristy destinations away from the coast, don't run every day and you'll need to enquire and book early to avoid missing out. 
---
Quick Links
Via ferrata
---

Find Things to Do By Destination
---
Attractions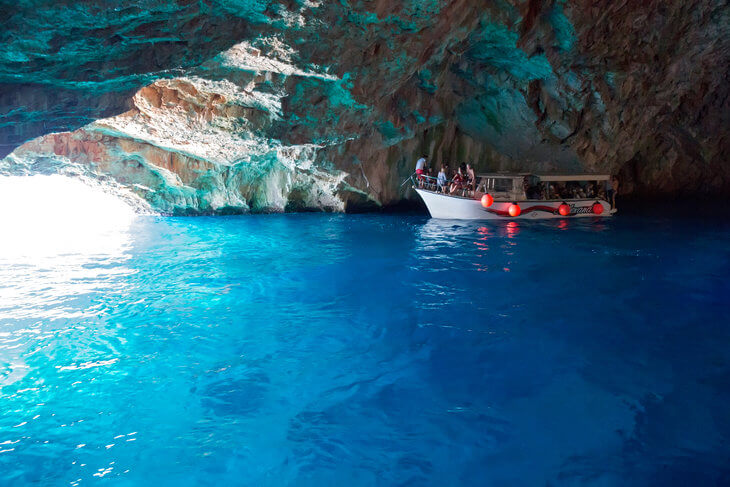 The Blue Cave. Image: Deposit Photos
Montenegro is full of interesting sites to visit. And each has its own unique story. These attractions cover everything from historical sites national parks and visiting them will help you get know Montenegro's unique culture.
The old towns of Montenegro offer you a glimpse into the country's past. There are 7 to see and I've listed them in order of popularity:
---
National Parks of Montenegro
If you thought all the best things to do in Montenegro were on the coast, you'd be missing out on the gorgeous national parks!
No trip to Montenegro would be complete without a visit to one of the national parks. This is where you'll find the 'wild beauty' Montenegro is known for.
There are five national parks: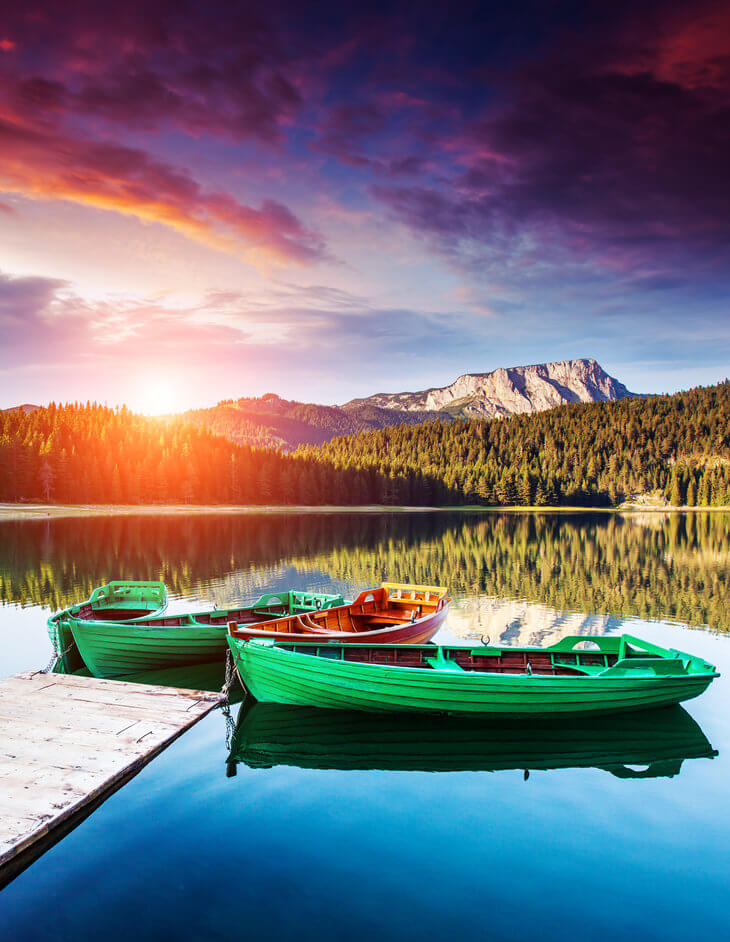 The Black Lake, Durmitor National Park. Image: Deposit Photos
---
Activity-based holidays
Booking a package with your activities included is a great way to see some of the best sights, without having to do all the research yourself.
Each itinerary is 'tried and tested' so you know you're getting the best. My local partners are also happy to personalise itineraries and create bespoke itineraries so you get exactly what you want. 
---
Activities
Guided Tours
This is one of the most popular things to do in Montenegro. You can hire a guide to show you some of Montenegro's top sights and tell you about the local history and culture.
A word of caution from someone who's been there and done that: almost every tour comes with rakija (brandy) shots... it's part of the culture! 
---
Boat Tours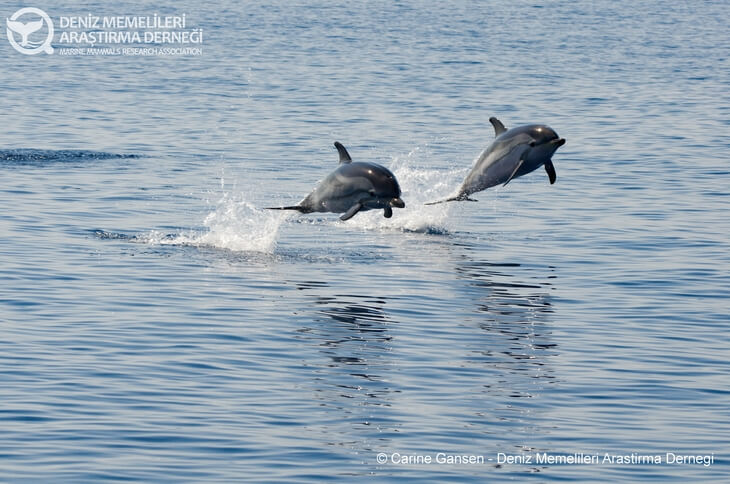 Getting out in a boat is one of our favourite things to do in Montenegro, especially between June and October, when it's hot out. Fast boat or slow boat, it doesn't matter. We love to cruise along the coast admiring the stone fishing villages and discovering hidden coves to swim.
Here are the top boat tours you can do:
---
Water Sports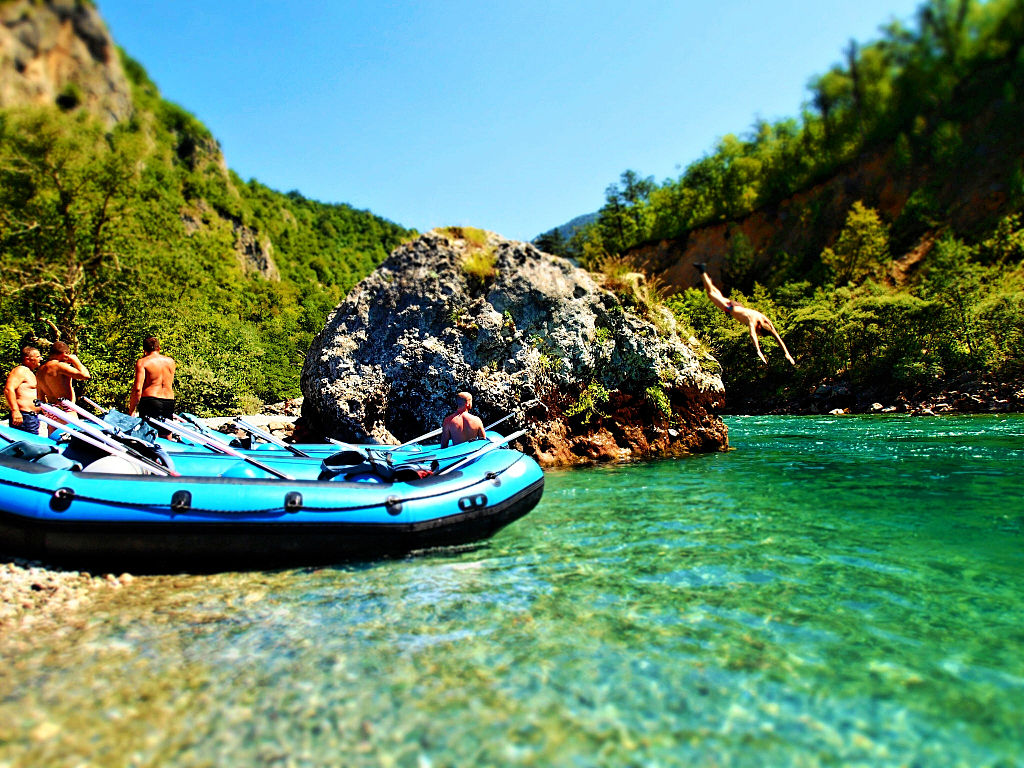 Rafting in Tara Canyon. Image: WikiCommons
From April to November there are lots of things to do on Montenegro's coast, lakes and rivers. The water is so warm and clear throughout the summer; it's the perfect place to try some of these activities, even if you've never tried them before.
---
Rent a Boat
You can hire a boat to take you wherever you like for a day - speeding along the coast, discovering deserted beaches and exploring the coastal villages is an unforgettable experience.

---
Biking
You can find some great biking in Montenegro. There are biking tours with breathtaking scenery, self-guided biking tours, mountain biking trails, bike rentals and trails along old, deserted train routes. This is a great way to explore Montenegro's natural beauty.
---
Hiking
You might think of warm water and azure beaches when you think of Montenegro. But Montenegro was named after its mountains. The name 'Crna Gora' which is the local name for Montenegro, means 'Black Mountain' when translated. 
The striking and wild mountain ranges are just begging to be explored and hiking is one of things to do in Montenegro that can help you do just that!
---
Via Ferrata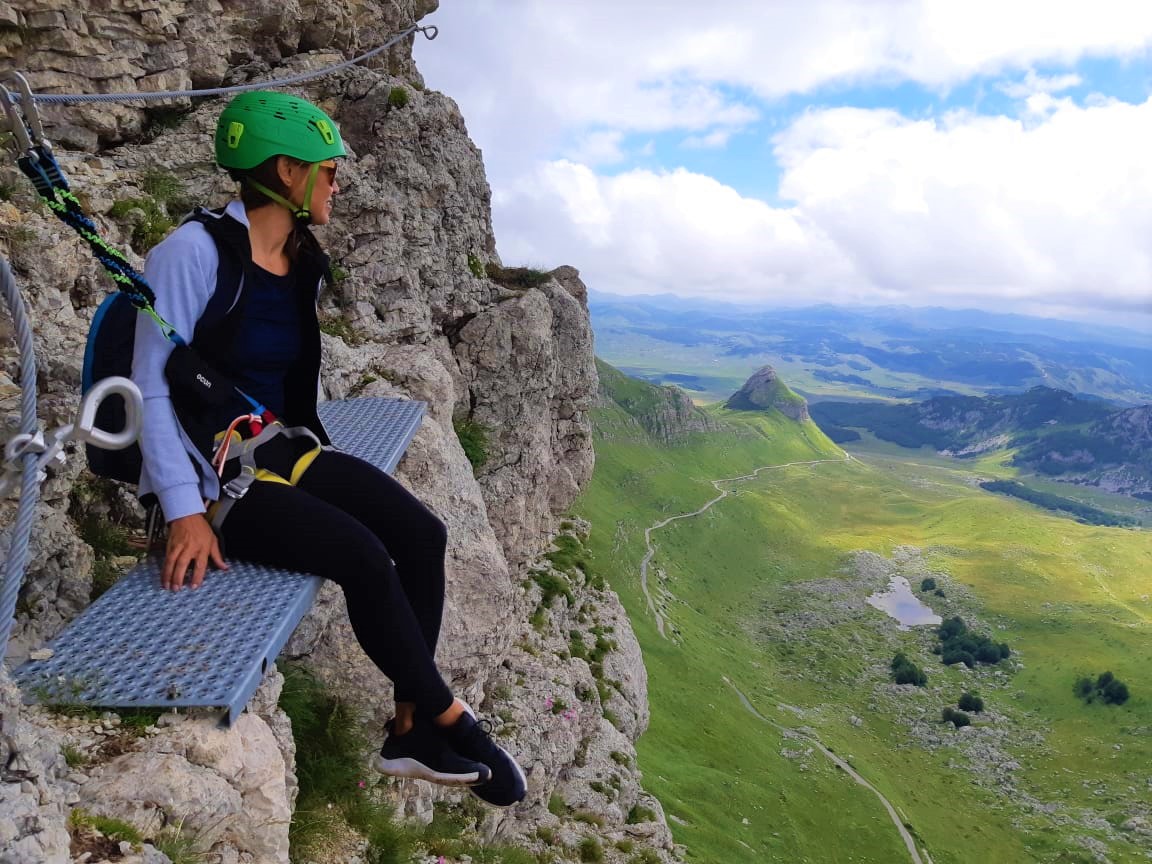 Via ferrata is a fun adventure sport that almost anyone can do. It's exciting, challenging and you'll get incredible views from both locations : Durmitor National Park and Kotor.
---
ATV Tours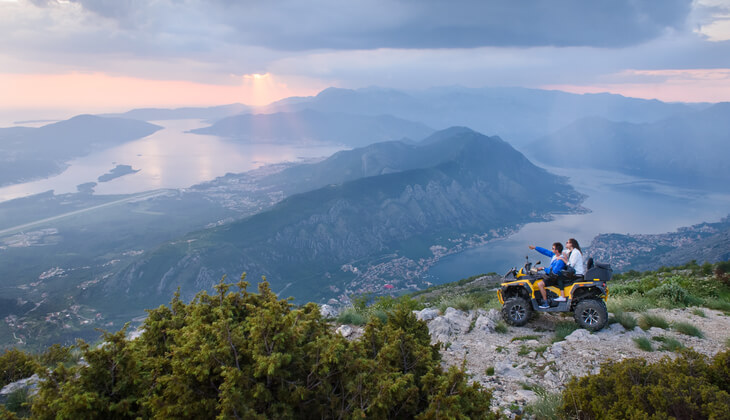 Image: Daliibor Sevaljic
ATV tours in Montenegro combine jaw-dropping scenery with the thrill of an off-road quad bike tour. 
---
Beaches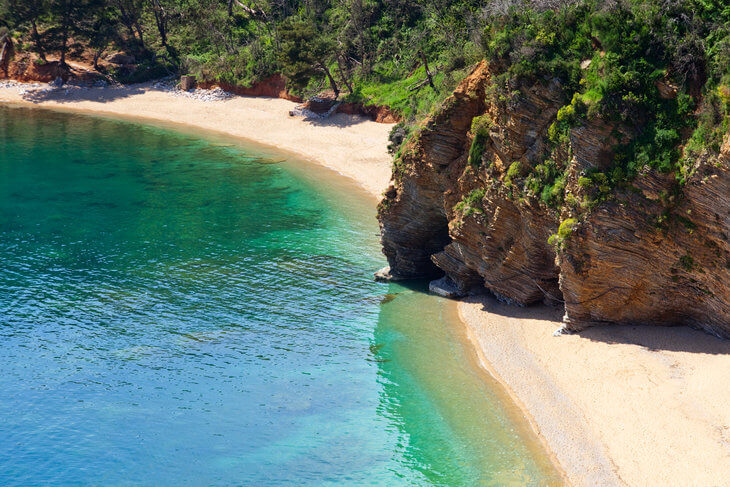 Mogren Beach, Budva
Does your ideal holiday mean days full of sun, rest and relaxation? All you'll need to bring is a few good books and Montenegro will take care of the rest.
Budva is known for it's amazing beaches. Fine, pink pebbles; soft, golden sand; azure water... tick, tick and tick! Budva has it all. 
---
Bird Watching
Lake Skadar is home to over 280 bird species including the endangered Dalmatian Pelican. 
You can take boat and kayak tours on the lake specifically to go bird-watching. These take you to the bird reserves around the lake and are guided by knowledgeable locals.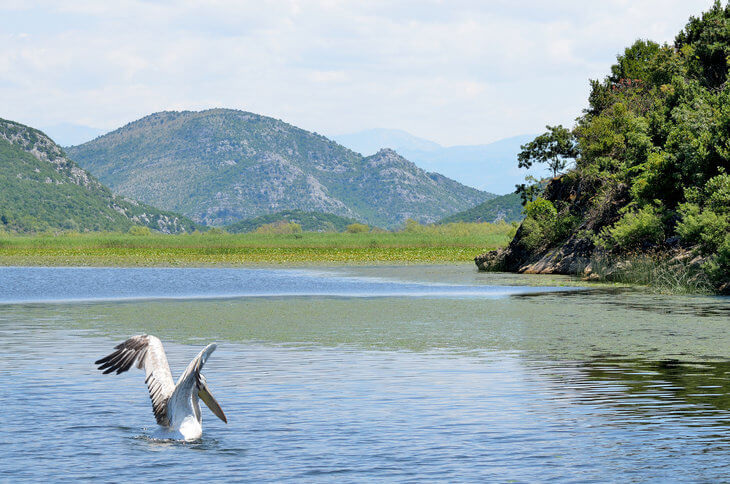 Pelican on Lake Skadar. Image: Deposit Photos
---
Wine And Gastronomy
Personally, I think the local food is an unsung hero in Montenegro. It's fresh, it's delicious, and there's a huge variety of food from hearty mountain fare to fresh-caught seafood.
Make sure you put trying some local specialties on your list of things to do in Montenegro!
If you'd like some suggestions of what to eat and drink, I've made a list for you here.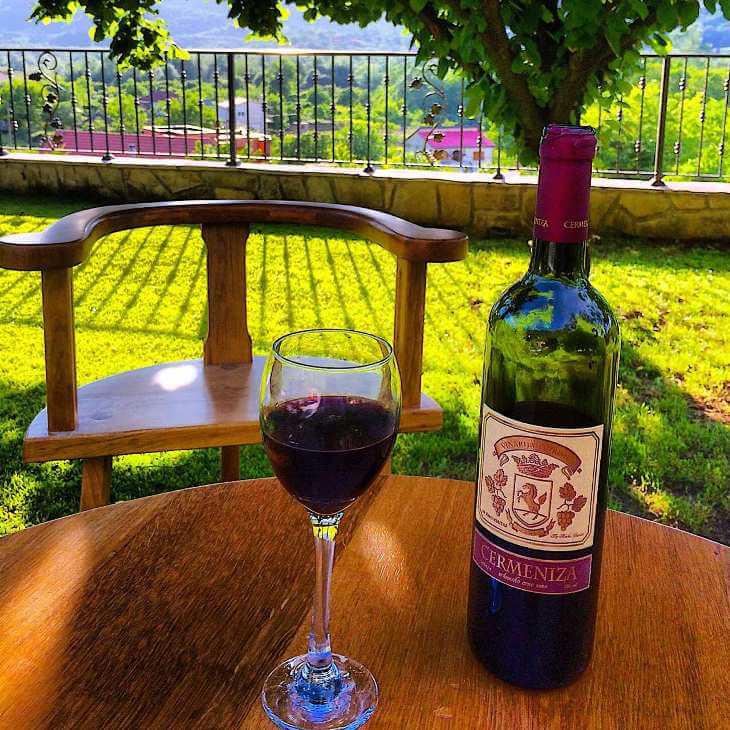 Wine from the renown Crmnica region
---
Horse Riding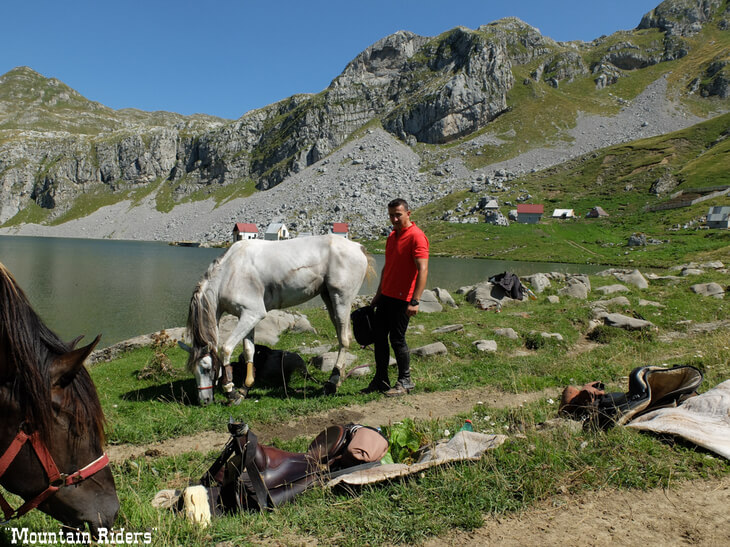 Get off the beaten track literally and figuratively with a horse riding experience in Montenegro.
Horse riding is one of the best ways to explore Montenegro's diverse beauty. You can explore places cars can't go and tourists don't go, so you'll see some of our most wild and beautiful places. 
There are horse treks available for beginners to experienced riders. 
---
More Things To Do In Montenegro
There are two websites where you can find lots of things to do in Montenegro:
Both offer a wide range of tours through locals partners and have online booking.
---
Museums
Montenegro is a treasure trove of interesting history. And the museums are fascinating places to visit. They harbour relics from prehistoric times through Illyrian, Byzantine, Venetian, Ottoman and Austro-Hungarian rule. 
The National Museum is in Cetinje and all the major towns have exhibits of their own. 
---
Scenic Drives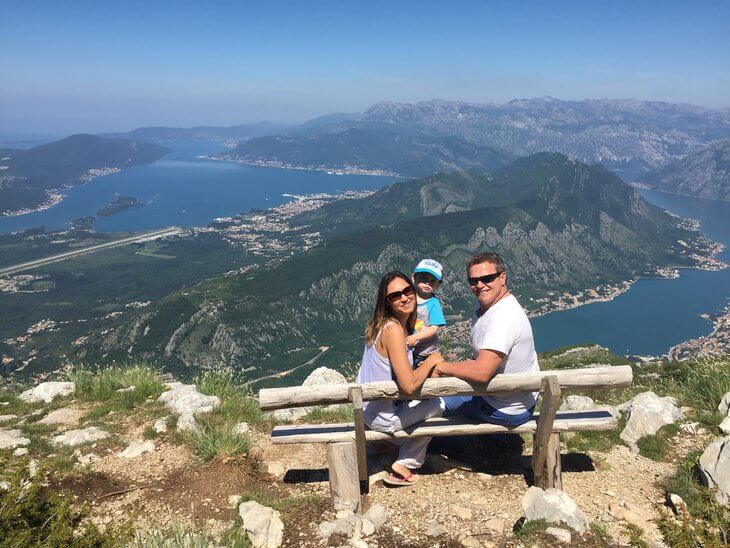 View of the Bay of Kotor from Lovcen National Park
It's hard to miss beautiful vistas as you drive around Montenegro. I've been known to say "Slow down! I'm enjoying the scenery" as we drive around the country. 
If you're wondering where you should go to make the most of the scenery, here are some resources to help you visit the most beautiful parts of Montenegro by car:
---
Pin this Page about Things to Do in Montenegro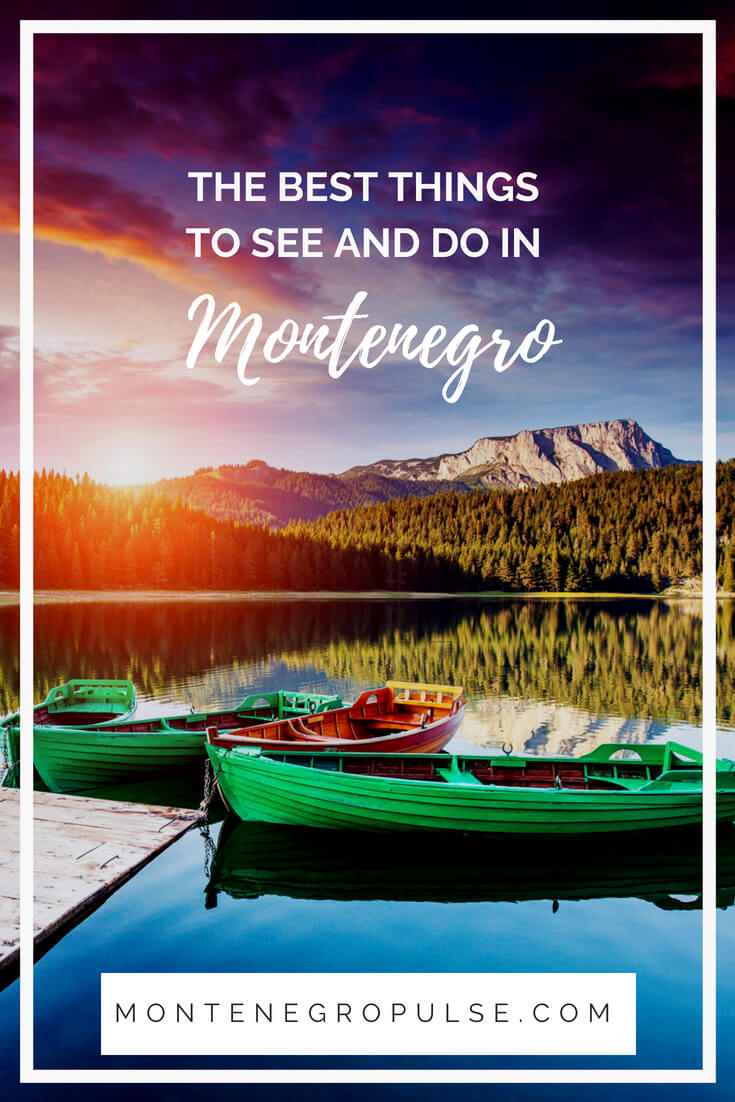 ---
More articles like Things to Do in Montenegro
Things to Do in Montenegro
help the stray animals of Montenegro
Book your accommodation anywhere in the world through any of the search boxes on our site and we'll make a donation towards sterilising stray animals in Montenegro. 
It costs you nothing, and you get the biggest selection and lowest prices guaranteed. It's a win-win!