Montenegro Pulse contains affiliate links and is a member of the Amazon Services LLC Associates Program. If you make a purchase using one of these links, I may receive compensation at no extra cost to you. See my disclaimer for more information.

Montenegro Animal Sanctuary
Montenegro Animal Sanctuary is one of Montenegro's top hidden gems. Bottle-feed piglets, kiss a camel and see if you can outrun the emus!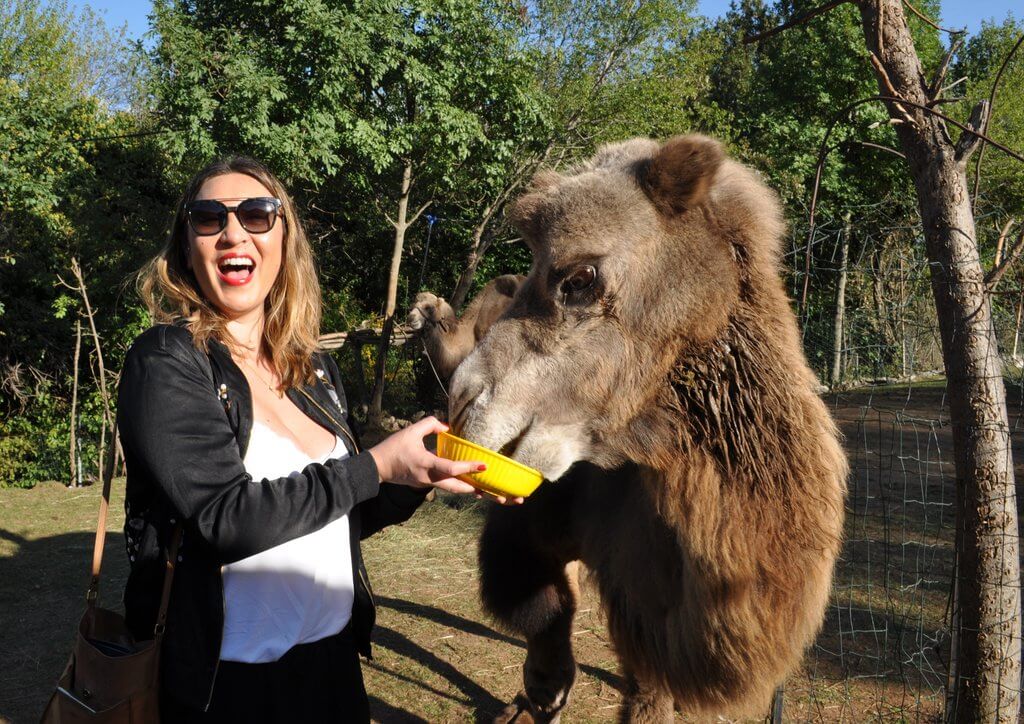 Ever since I can remember, my sister has wanted a pet pig. She would dress it up in a bow tie, maybe an argyle vest in winter, and walk it on a leash around the neighbourhood. Knowing her, getting herself and the pig matching outfits would in no way be considered over the top.
So, when I found out you can bottle-feed piglets at the Montenegro Animal Sanctuary near Podgorica, I couldn't wait to take her there as a birthday surprise.
They say the best gifts are experiences, not things, and this experience definitely topped anything I've bought her in the past.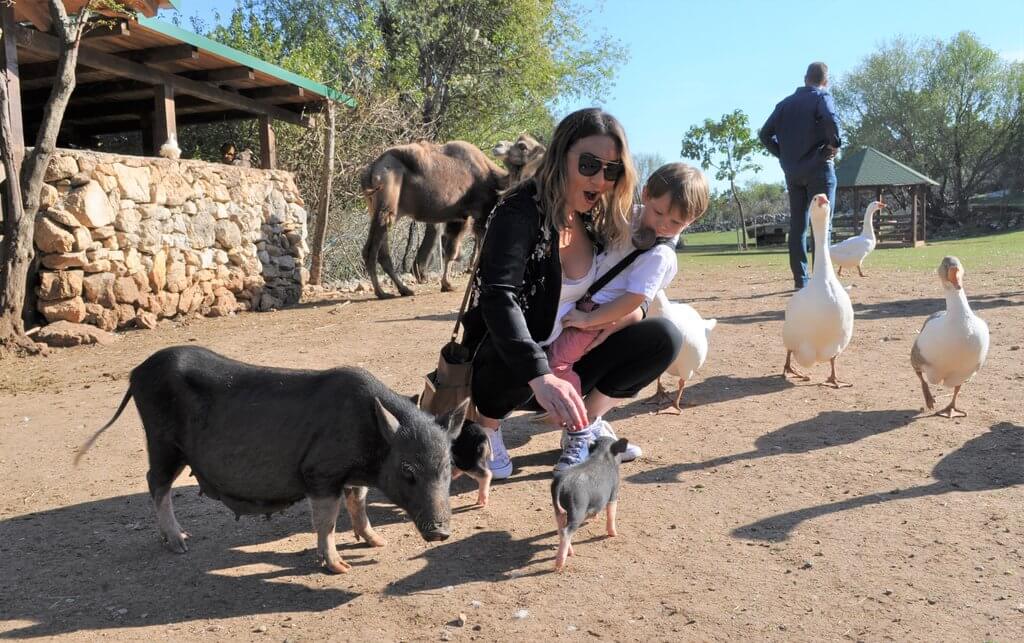 The sanctuary is in Blizna, a 20 minute drive from Podgorica. The drive also gives you the chance to see a bit of the beautiful Morača Canyon. If you follow this winding road north, you'll come to Kolašin and Biogradska Gora National Park. But if you don't have time for these, a trip to the sanctuary will give you a taste of this beautiful part of Montenegro.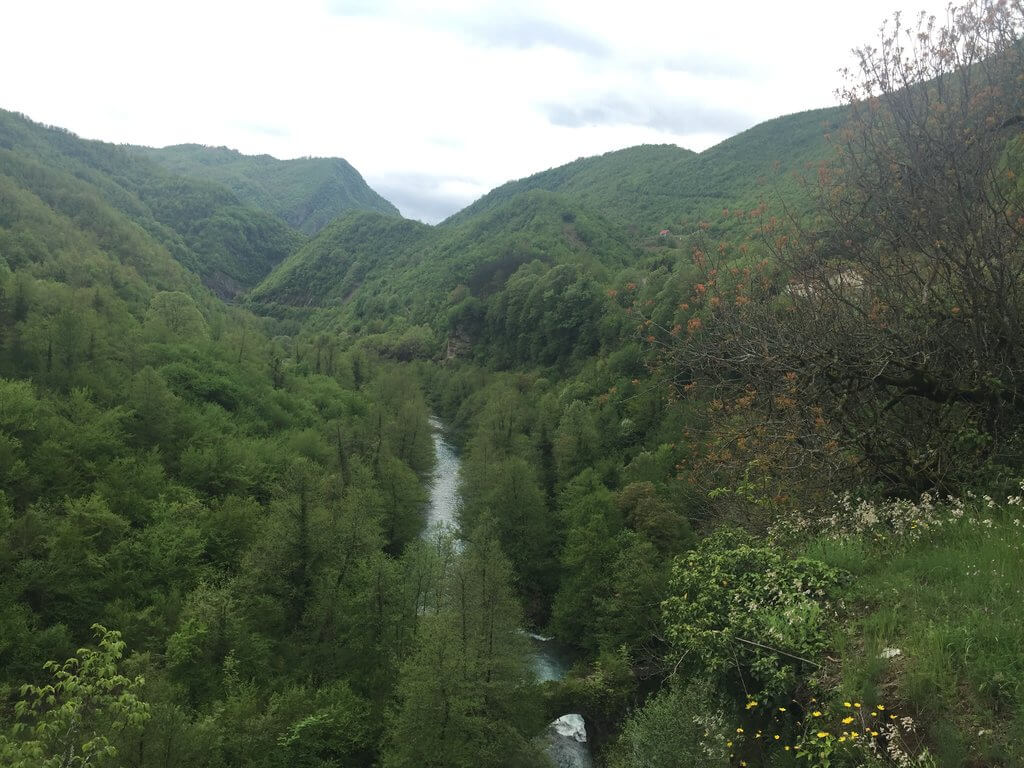 Montenegro Animal Sanctuary is sign-posted from the main road, keep an eye out for that and you can't miss it. There's another winding, country road leading up the mountainside and seeing the indigenous grasshoppers, snakes and tortoises along the road is a good primer for what you're about to experience. 
When you get to the sanctuary, there are two parking lots with plenty of space, although I was surprised to see just how many people were there on a random Tuesday in October. I can imagine it gets pretty busy on weekends and public holidays… which is great, there are lots of hungry mouths to feed on the other side of those gates!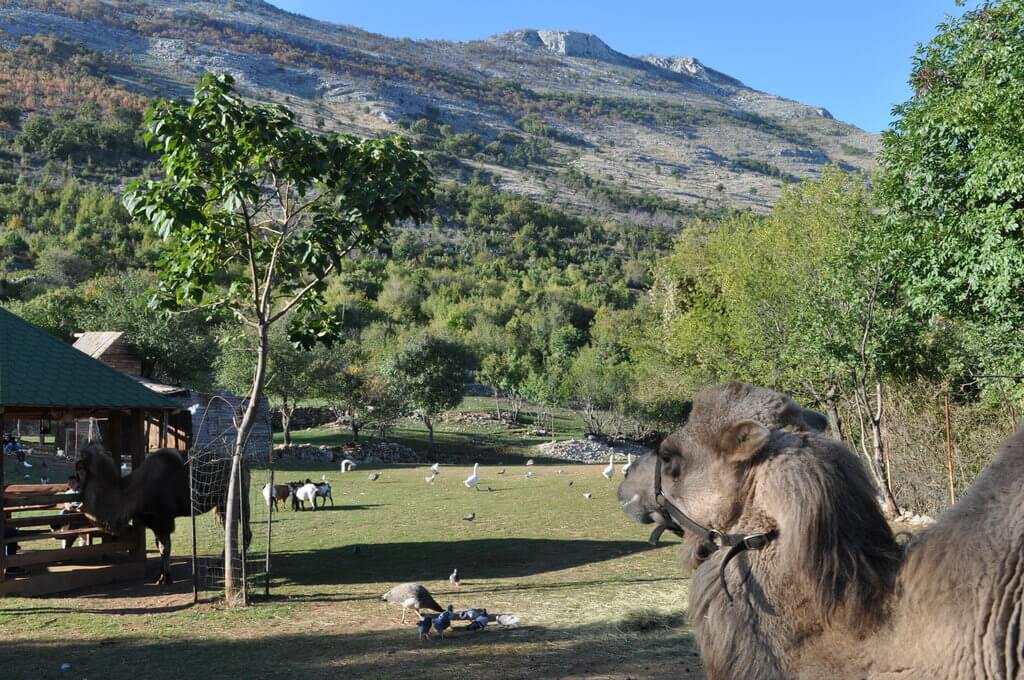 Entrance to the sanctuary is only €3 per person and you get a certificate saying that the fee is a donation towards the feeding and upkeep of the animals. This means all the work done there, from feeding the animals, to mucking out, is done voluntarily. 
This place is a true labour of love.
When we got inside we got a 'welcome' sniff (you know where) from the zoo's gentle giant, Iri. Apparently we passed the sniff test and were welcomed as part of Iri's huge and diverse pack.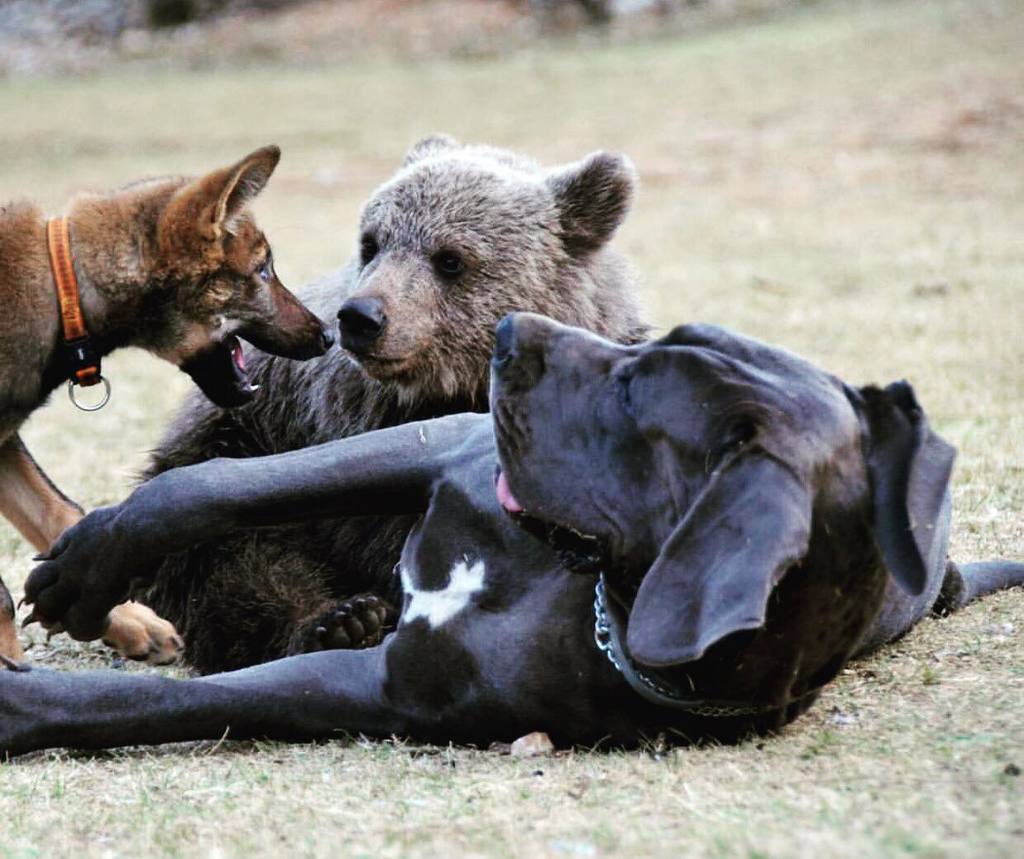 Image: Prihvatiliste i oporavak zivotinja crna gora
The most striking thing about the sanctuary is that there are so few cages. The animals, except the bear and wolf cubs, roam freely through the sanctuary and visitors are completely free to interact with them. Of course, this requires a certain amount of common sense, especially if you're bringing kids, but it's clear most of the animals love nothing more than a belly rub or scratch behind the ear. 
Maybe even a kiss!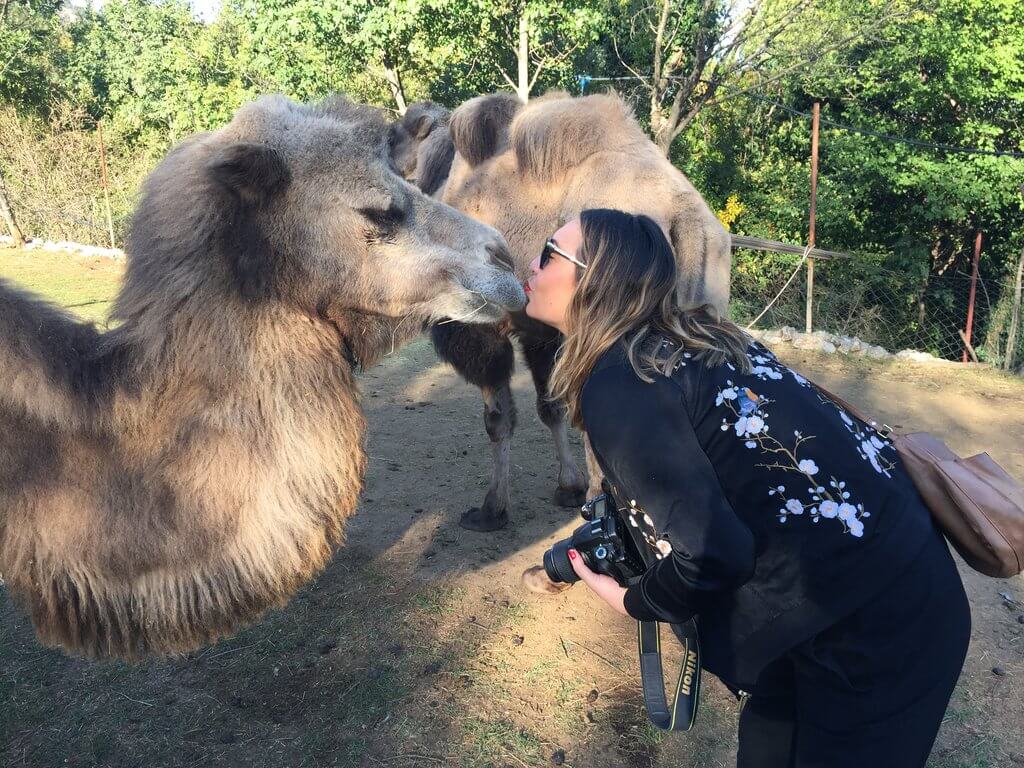 We hung out with the llamas and got sloppy kisses from the two former circus camels, Budimir and Milutin. Kids (as in goats) leapt around their mothers, fat, black and white pigs were trailed by half a dozen tiny piglets across the grass and a flock of pigeons swooped above our heads following the trail of seeds thrown by giggling pre-schoolers. 
I felt like the princess in a Disney movie, except without the poofy dress. If you're an animal-lover, this place is heaven – and you're not on poop duty!
---
Feeding the Piglets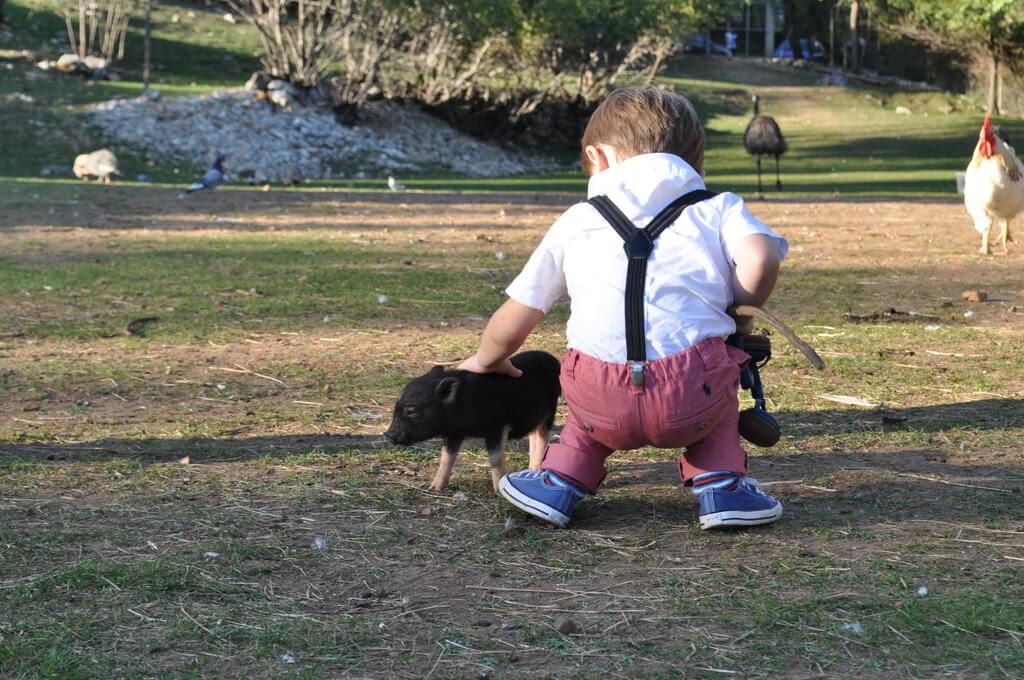 It wasn't long before the sanctuary's founder, Miljan, headed over to us with a couple of bottles of milk. 
It was time to feed the piglets! 
Cue squealing. Us, not the pigs.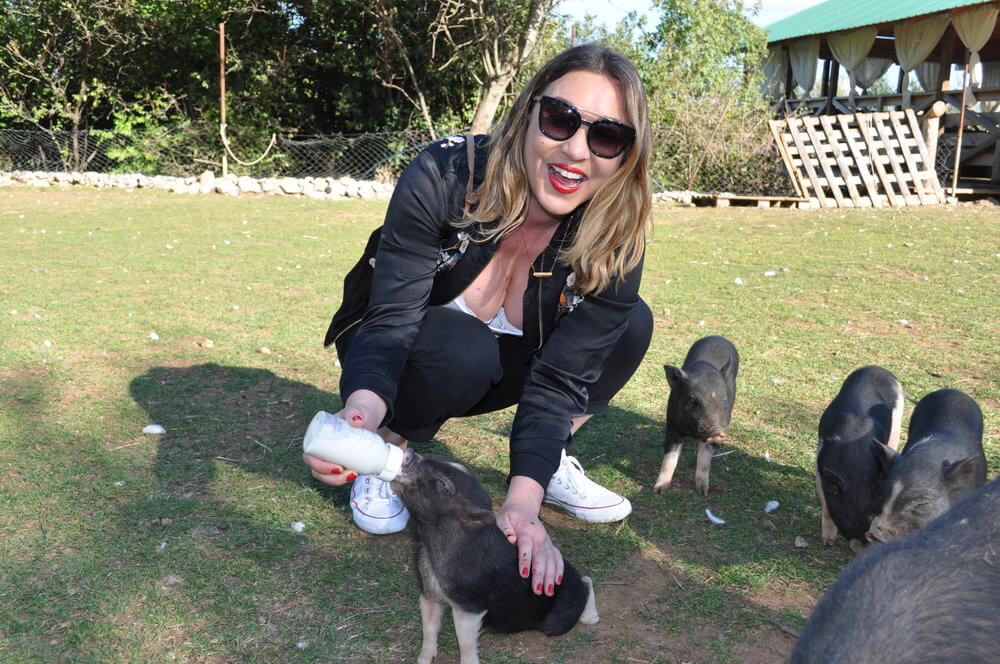 If you're wondering if it's hard to grab a piglet to feed, no fear. We were soon surrounded by dozens of piglets and their mothers, all wanting a suck on a bottle. In the end we picked up the piglets one by one and fed them.This is where you might get dirty, so it's a good idea to bring a change of clothes with you.
---
Running With the Emus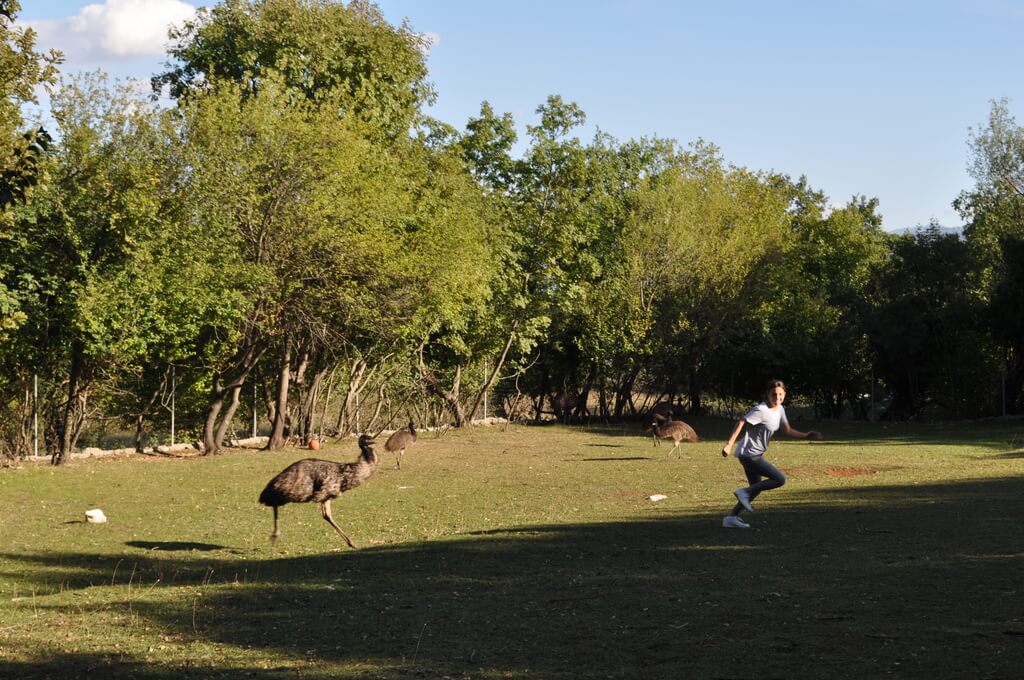 I've visited a lot of zoos and animal sanctuaries in my time, but I've never seen a place where you can run with emus. 
It turns out, 'running with the emus' is actually more like 'getting chased by the emus'. 
This group of emus was abandoned by a visiting Italian circus and taken in by the sanctuary. They've made their home in a field below the main part of the sanctuary and they'll chase off any intruders into their new home.
Which is why, when you voluntarily step into their clearing, you'll soon find yourself pursued by an animal that can sprint at up to 50km (31mi) per hour!
It's amazing to watch the birds chase anyone inside their area, but stop as soon as they step out of it. And even if you're not game, watching some volunteers test themselves again the world's second-tallest birds is always pretty funny.
---
Where the Animals at Montenegro Animal Sanctuary Come From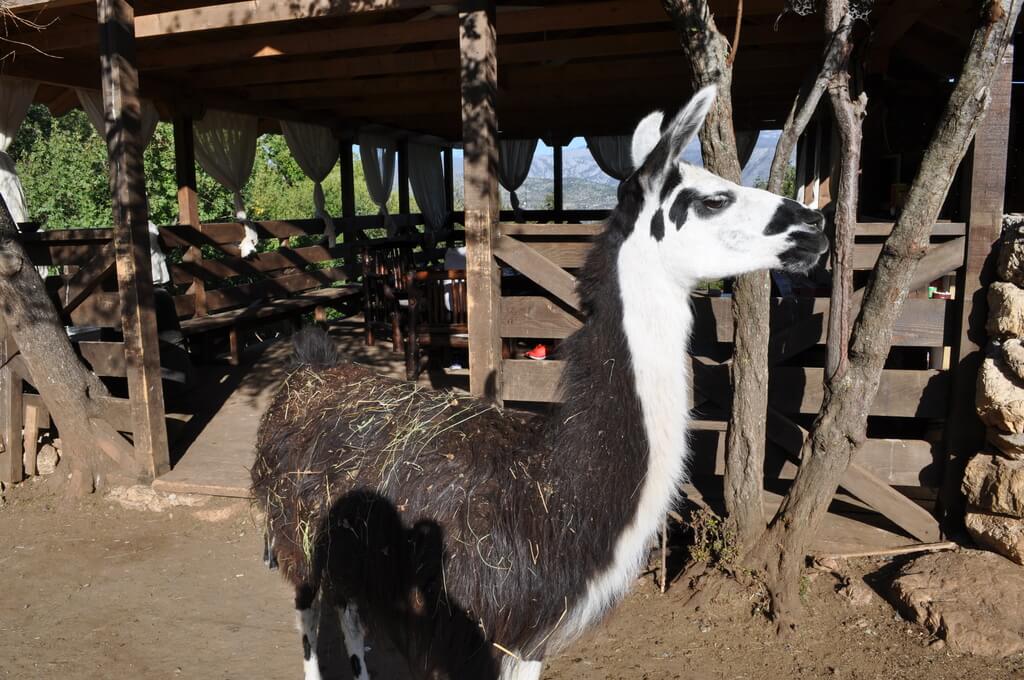 Montenegro Animal Sanctuary takes in injured, abandoned and orphaned animals from around Montenegro. As I mentioned, the emus, as well as the llamas, camels and horses came from an Italian circus that abandoned them here. There is also an orphaned wolf and bear, a herd of deer and lots of friendly farmyard animals like goats, rabbits, pigs, pigeons and rabbits. 
It's an eclectic mix that calls Montenegro Animal Sanctuary home, but they all seem more than happy to be here. 
And for my sister, bottle-feeding piglets ranks as one of her best birthday presents ever.
Mission accomplished!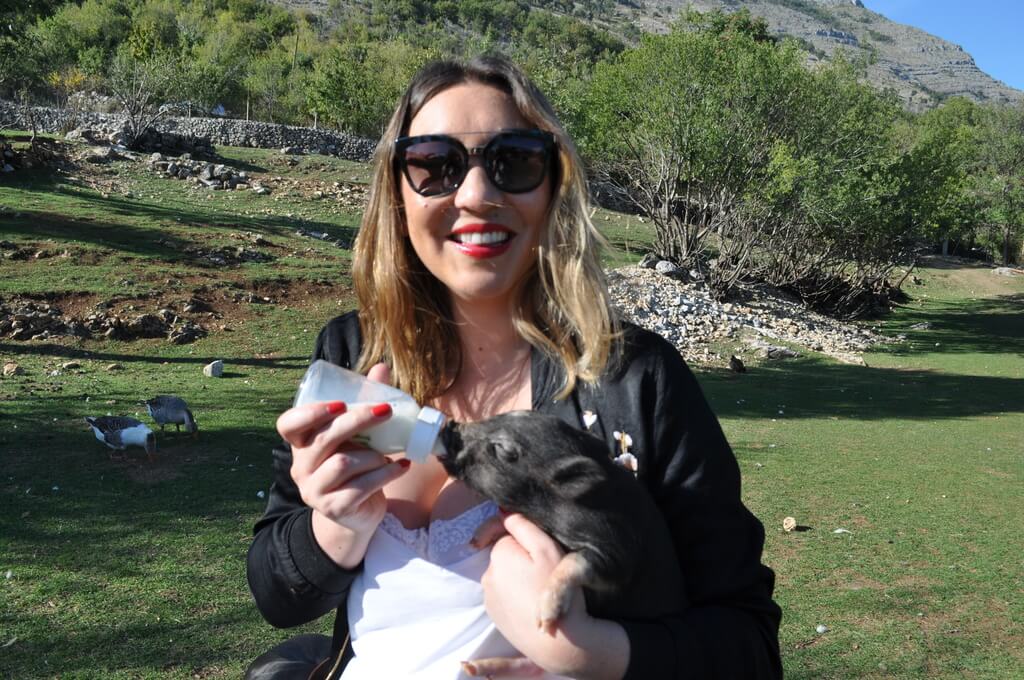 ---
How to Visit Montenegro Animal Sanctuary
Address: Blizna, Podgorica 81214, Montenegro
Phone: +382 67 214 888
Entrance: €3 per person (payment in cash only). You can also bring a donation of carrots or heads of cabbages.
Opening hours: 10am – 5/9pm daily (visit their Facebook page for latest hours)
What to bring: Clothes you don't mind getting dirty, enclosed shoes and change of shoes in wet weather, donations of carrots, cabbages, fruit and dog food are welcome.

Related Articles
Book Your Trip With My Recommended Providers
Montenegro Animal Sanctuary