Visit Montenegro
This former Yugoslav republic is stepping into the spotlight and now is the time to visit Montenegro.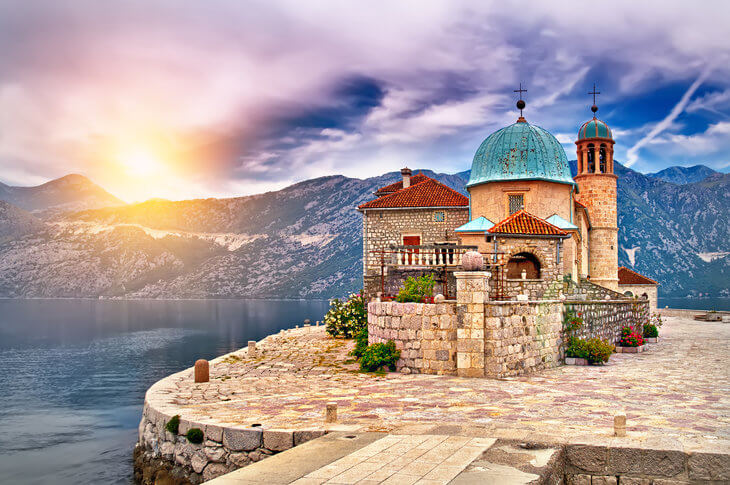 Our Lady of the Rocks, a must-see attraction in the Bay of Kotor
Image: Deposit photos
There's no better time to visit Montenegro. The country has long been overshadowed by its larger and better known neigbour Croatia. But it now takes its place as one of the fastest growing tourist destinations in the world and with good reason.
The warm temperatures from April to October make this country attractive to holiday-makers for a good portion of the year, and with more and more direct flights from other European cities, Montenegro is holding its own against the traditional holiday spots like Italy, Spain and Greece.
The weather is warm enough to swim in the sea from the start of May to the end of October, although I have seen people from colder climes happy to swim as early as March and into November. In summer, the temperature is usually in the mid 30's (that's in the 90's if you prefer Fahrenheit) and the sea is around 25 degrees (77 degrees Fahrenheit). The majority of tourists will visit Montenegro for a summer holiday.
Do you think it's time to visit Montenegro? This is where you'll find everything you need to know about getting here, staying here and having fun here.
---

Start Here
If you're just starting to plan your trip to Montenegro, read my introduction to Montenegro holidays first. Here, I tell you about what to expect and who Montenegro isn't a good fit for.
Read More: An Introduction to Montenegro Holidays
---
Where is Montenegro?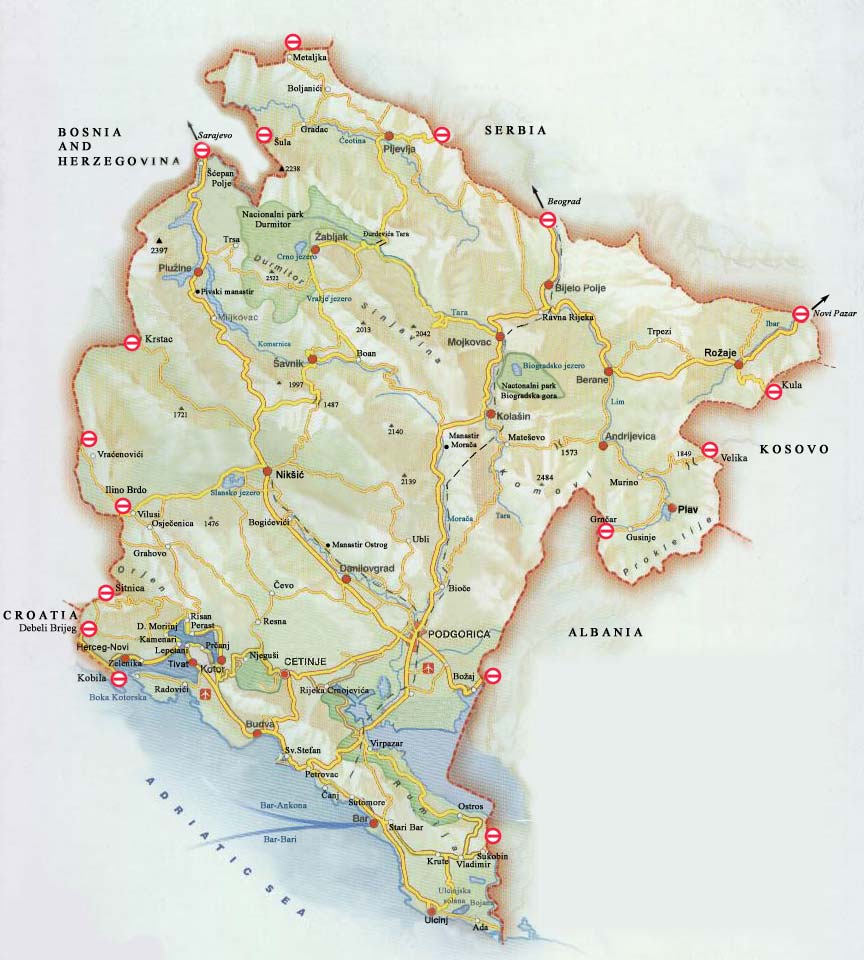 One of the first questions you might have is 'Where is Montenegro?' We certainly get asked that a lot!
Montenegro lies in central Europe and is a comfortable flying or driving distance from the rest of the continent. The flight time from the UK is just under three hours and most European cities will offer flights to one of the three most convenient airports - Tivat, Podgorica or Dubrovnik.

Read More: Where is Montenegro
Read More: Map of Montenegro
---
Travel to Montenegro
So now that you know where it is and you're keen to visit Montenegro, the next question is 'how do you get here?'
There are lots of ways to get here:
These articles will help you decide which is best for you:
Read More: Travel to Montenegro
Read More: Montenegro Airports
Read More: Flights to Montenegro
Read More: Cheap Flights to Tivat
Read More: Montenegro Croatia Border
---
Top Destinations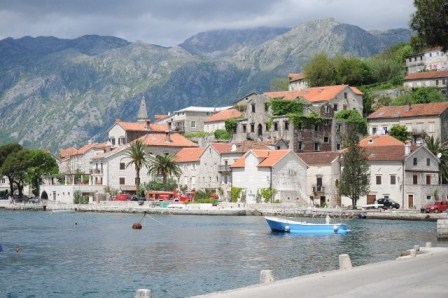 The coastal regions are by far the most popular with tourists, with the vast majority seeking a sun and beach holiday. 
There are some differences between the regions and the type of holiday you prefer will probably have an influence on where you prefer to stay, although having said that, you can discover Montenegro in day trips from your accommodation no matter where you stay.
Read More: Coast of Montenegro
Read More: Mountains of Montenegro
Read More: Top Tourist Destinations in Montenegro
---
Booking Your Vacation
History, culture, action, beaches... Montenegro has it all...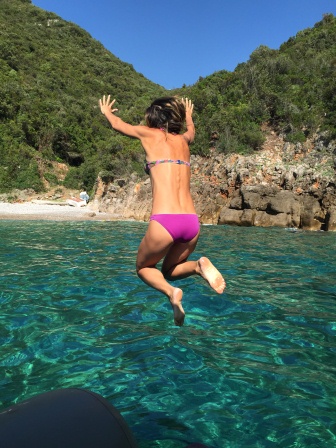 It's never been easier to visit Montenegro. The short flight and warm climate make this the ideal place for a vacation.
This is a truly unique place. You can find everything from rustic log cabins in the mountains to adventure holidays to self-catering family holidays to five star luxury. 
Whatever kind of vacation you're after, Montenegro can deliver. And because it's only just hitting the tourist radar, you can still find a deserted beach... like this one on the left!
If you want help booking your trip, I recommend getting my free booking guide to help you. You can use the step by step process I've used to book hundreds of fantastic holidays here.
If you're starting the process of booking your vacation here, I recommend the following articles. They'll help you find out what you need to know about when to visit, where to stay and whether you should rent a car.
Read More: The Climate in Montenegro
Read More: Holiday Packages in Montenegro
Read More: Accommodation in Montenegro
Read More: Rent A Car in Montenegro
Read More: Taxis in Montenegro
Read More: Montenegro Tourism
Read More: Travel Guides
---
Things to Do in Montenegro
There are lots of things to do in Montenegro. Especially if you like the outdoors. 
The Mediterranean climate and azure coastlines make it perfect for kayaking, diving, beach-loving and boating.
There there are the canyons for rafting and canyoning. The national parks for beauty.
There are museums, historical monuments, traditional events, monasteries, lakes, prehistoric drawings, ancient towns, mountain villages, ski fields, ziplines... you get the idea. In Montenegro, it's impossible to be bored... unless you want to be.
And don't even get me started on the food!
Read More: Things to Do in Montenegro
Read More: Top Attractions
---
More Info About Montenegro
If you're looking for more information about Montenegro, you'll find answers to the most commonly asked questions on my frequently asked questions page. You can also ask me a question there.
---
I hope this page has helped you start your trip. When you visit Montenegro, you step off the beaten track. And a world of possibilities and adventure opens up!
Ready to Visit Montenegro? More for you to explore...
---
Home
› Visit Montenegro
---
Help us help the stray animals of Montenegro
Book your accommodation anywhere in the world through any of the search boxes on our site and we'll make a donation towards sterilising stray animals in Montenegro. 
It costs you nothing, and you get the biggest selection and lowest prices guaranteed. It's a win-win!