Montenegro Pulse contains affiliate links and is a member of the Amazon Services LLC Associates Program. If you make a purchase using one of these links, I may receive compensation at no extra cost to you. See my disclaimer for more information.

Montenegro Dolphin Research
Guest post by Tim Awbery, Senior Research Associate at Montenegro Dolphin Research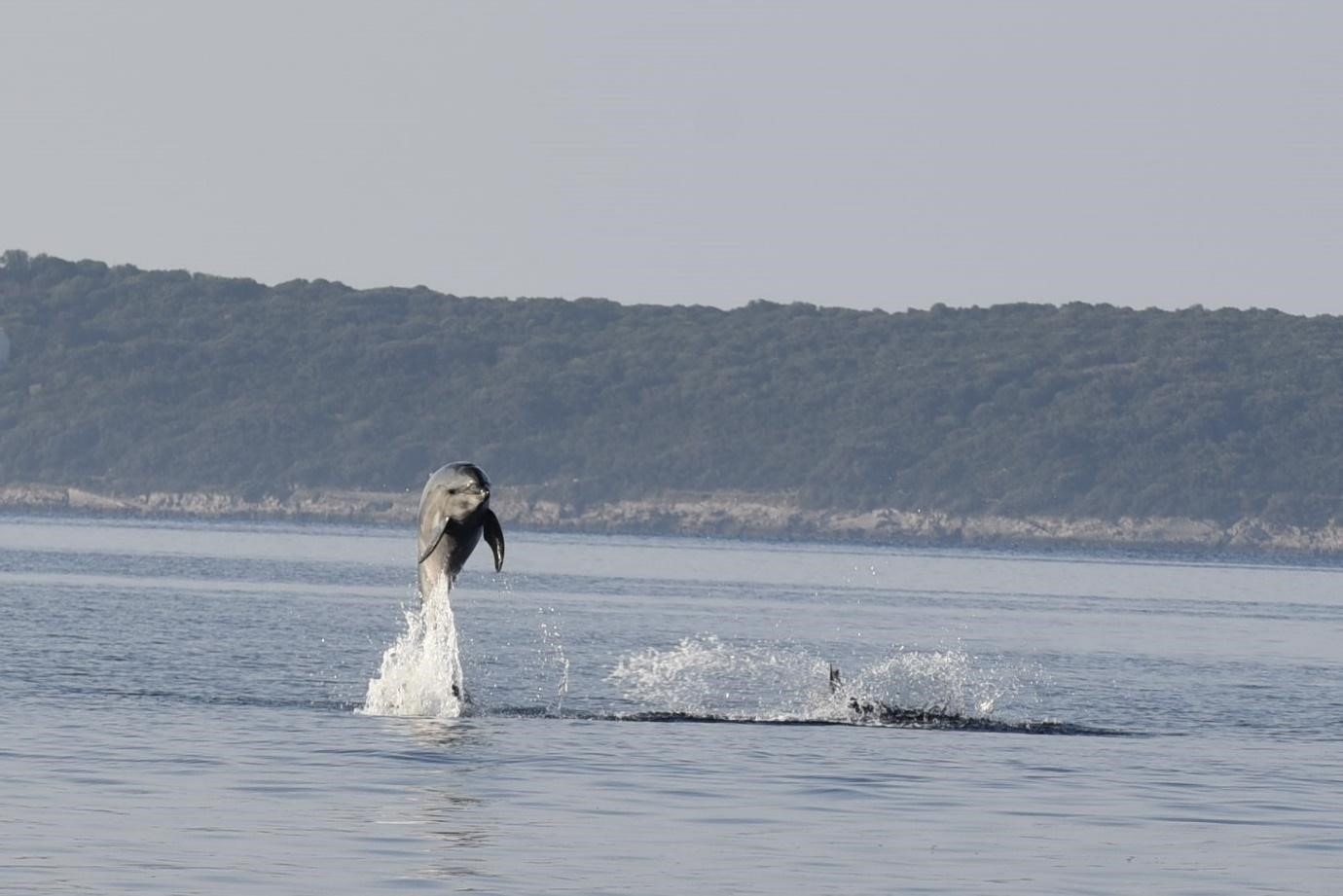 Bottlenose Dolphins in the Bay of Kotor
A dark fin breaks the still water, followed by another and then another and despite the boat rocking and the wind blowing, the whole world seems to stand still as the dolphins majestically travel towards the research team.
Dolphins aren't just beautiful, iconic animals, they are also an essential part of our sea and make sure that all the different levels of our ecosystems are balanced ensuring that we have healthy seas for swimming and healthy fish for eating.
Unfortunately, every type of dolphin and whale in the Mediterranean is threatened and the dolphins in Montenegro are no exception. These threats include marine traffic, overfishing, pollution, habitat destruction and the explosive noise which is produced in the search for oil and gas.
In order for us to understand how these threats are likely to affect the dolphins and what we can all do to stop these threats to minimise their population decline and that's where Montenegro Dolphin Research comes in. 
Montenegro Dolphin Research (MDR) is a project run by DMAD – Marine Mammals Research Association, a Turkish, non-governmental organisation that works to fill knowledge gaps on these magnificent creatures. MDR started its dedicated survey effort in 2016 and since then has put all of its effort into guarding the dolphins of Montenegro with over 600 days of surveys right from its southern waters to its northern waters.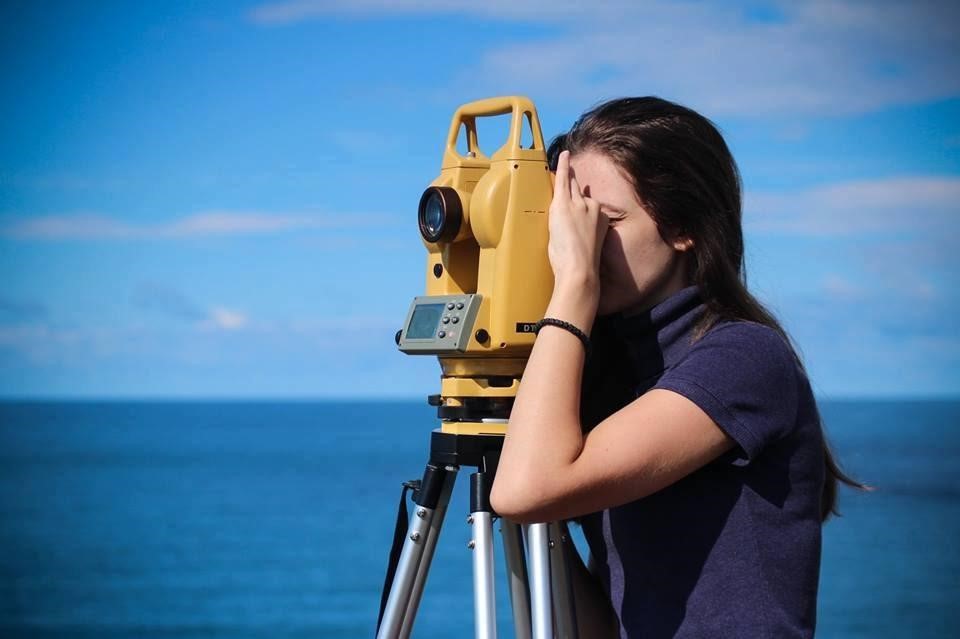 Natasa, a Montenegrin researcher who was trained at MDR, uses a theodolite to accurately record the position of dolphins and marine vessels
Montenegro is home to two different types of dolphins, the bottlenose dolphin and the striped dolphin as well as occasional visitors of other dolphin species and even occasional fin whales, known to be the second largest species of earth! MDR teaches interns from Montenegro and further afield, carrying out dedicated land-based surveys and incidental boat-based surveys all year round, in order to understand three important things:
1) Where are the highest densities of dolphins and where are the biggest threats (particularly with regards to marine traffic).
2) How do the dolphins naturally behave in Montenegro and how does this change in the presence of humans?
3) How many individual dolphins are there in Montenegro and are these dolphins coming back to the same place, travelling along the coast or even travelling between countries?
When they're not carrying out research, MDR also organises a number of different public outreach activities and goes into kindergartens, schools and universities in order to share their message. While the way in which they deliver this message obviously varies between the 3 year olds and the 20 year olds, the message is really the same: "Montenegro has dolphins which are important to the entire functioning of the seas, they are under threat from various human pressures, but everyone can do their bit to help". MDR also carries out beach cleans on a regular basis both as a team but also with community participation, getting the public involved to help clear up Montenegro's beaches and warn beachgoers of the dangers for marine animals of leaving rubbish on the beach or in the sea. MDR holds open offices and other informational talks for the public, explaining the findings of their research and how the public can get involved.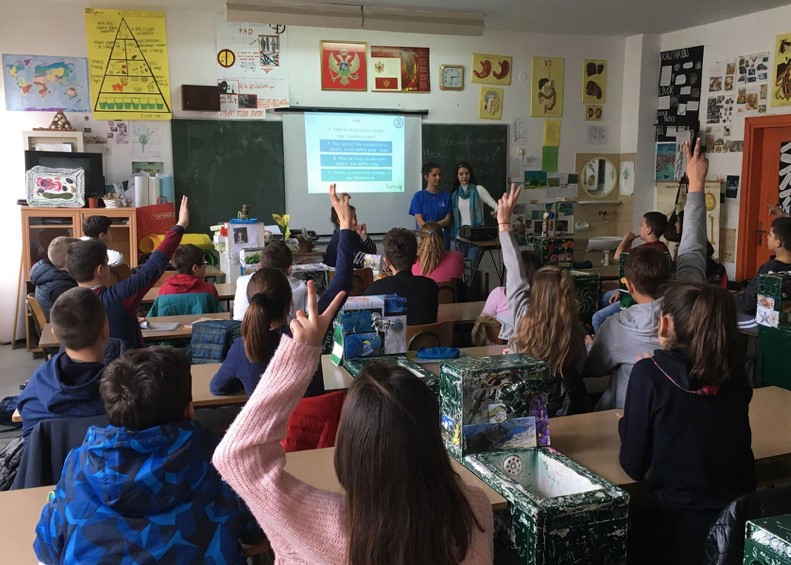 Montenegro Dolphin Research teaching children about the dangers of plastic pollution in Montenegro
Wondering how you can help? Well, just like all other non-profit organisations, DMAD are struggling financially and logistically due to COVID. If you would like to support their invaluable work then you can donate by paypal: paypal.me/dmadmarine or if you would like to donate another way then you can get in touch with DMAD at info@dmad.org.tr. You can also adopt a dolphin at www.dmad.org.tr/adopt-a-dolphin.
Recently MDR launched Montenegro Dolphin Sightings Network, an initiative designed so that research can benefit from the people and holidaymakers of Montenegro. Montenegro Dolphin Research can't be covering all the waters of Montenegro at once and so if you have sighted dolphins or have pictures of dolphins you can send them to the Montenegro Dolphin Research team here: www.facebook.com/montenegrodolphinsightingsnetwork 
DMAD's Montenegro Dolphin Research project are actively working to increase research capacities in Montenegro at no cost to the individual, so if you are a Montenegrin national and would be interested in joining our surveys and/or being trained in marine research techniques then get in touch with aakkaya@dmad.org.tr. 
Want to learn more? Check out DMAD's websites and social media accounts:
www.facebook.com/dmadfornature
www.instagram.com/dmadfornature
Monty the Cat
Book Your Trip With My Recommended Providers
Montenegro Dolphin Research