The Insider's Guide to Perfect Montenegro Vacations
Discover Montenegro, Europe's hottest secret, before it goes mainstream and find out why everyone, from backpackers to billionaires, is falling under its spell.

Montenegro is a secret that's rapidly being let out of the bag...
In fact, it was #1 on Forbes' list of top travel destinations for 2015.
Kotor was Lonely Planet's #1 city to visit in 2016.
It was listed on too many top travel lists to mention in 2017 and 2018.
And it's on National Geographic's list of top places to visit in 2019.
" Kotor is drop-dead gorgeous from every angle. Within the city walls, locals sip strong coffee at pavement cafes and queue for warm bread at the bakers amid a dreamy maze of alleys and plazas; beyond them, the mountain-encircled, fjord-like bay of the same name is one of the most photogenic spots in all of Europe.
Better still, the cruise ships have yet to overwhelm this marvel of the Med - get here before they drop anchor."
- Lonely Planet's Best in Travel 2016.
Celebrities love the low-key home of flip-flop luxury.
Families rave about holidays where screens were left forgotten in a corner.
Couples delight in hidden, romantic corners.
And backpackers discover underground destinations and make friends for life.
And now it's your turn.
What kind of Montenegro memories will you make?
---
Your Journey Starts Here
Planning Essentials
How to get here, when to visit, getting around. Everything you need to plan your trip to Montenegro.
Montenegro Holidays
Find the perfect Montenegro holiday. Choose from packages, do it yourself or enlist the help of a professional.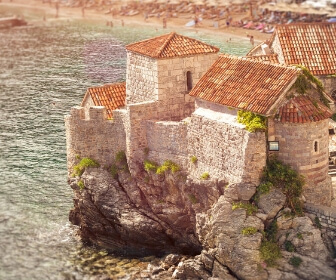 Explore Montenegro
From idyllic coasts to dramatic mountains, find out where Montenegro is and explore its scenic wonderlands.

Montenegro Accommodation
Hotels, Villas, Apartments  Hostels and More
Choose from luxurious hotels, private villas, apartments with killer views, traditional bungalows, funky hostels and more.
---
Fun and Adventure in Montenegro
tHINGS TO dO
From the mountains to the sea, you'll never be bored on your vacation. You're spoiled for choice with pristine beaches, museums, history and adventure sports.

---
Restaurants in Montenegro
Eating and Drinking
Try fresh seafood at seaside konobas, hearty specialties in mountain getaways and discover local wines.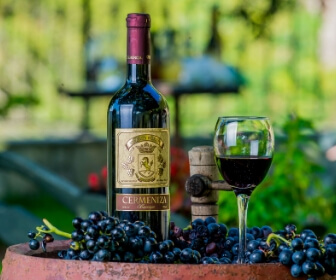 ---
Why Are SO MANY People Loving Montenegro?
This is one of those rare places that has it all:
Azure coastlines
Quaint fishing villages
Guaranteed summer sunshine
Stunning natural beauty
Warm seas
The best beaches in Europe
Friendly locals
Mouth-watering food
Award-winning wines
Dramatic history
But that's not all. You'll also love it if you're a travel trailblazer.
Do you love to find off the beaten track destinations before anyone else?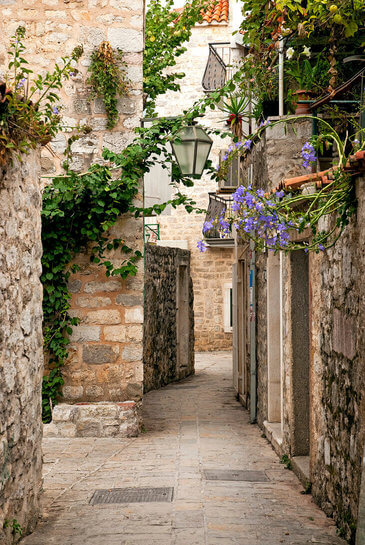 Budva old town
Image: Deposit photos
Do you love the thrill of exploring places you know most tourists will never find?
Do you love trying new adventure sports?
If you answered yes to any of these, you'll love Montenegro.
Here, you'll discover:

Canyoning, paragliding, kite surfing and hiking... just to name a few.
Secret routes to popular tourist destinations where you can meet the locals and explore abandoned villages.
All night beach parties that are as cool as your icy Niksicko beer.
Whatever kind of holiday you're after. You'll find it here.
---
Free Booking Guide
Get a copy of my free booking guide. Book your Montenegrin holiday with confidence with our free step-by-step guide. 
"When the pearls of nature were sown, on this soil an overflowing handful was gathered. The most beautiful contact between the Earth and sea took place at the Montenegrin littoral" - Lord Byron
If you're wondering about this 'hidden gem', you've come to the right place.

I've made this place my home and I'm excited to share it with you!
I want to show you not just the beautiful beaches and the must-see sights.
I want to show you how to get off the beaten path. Many have heard of the famously beautiful coast. But it also has so much more.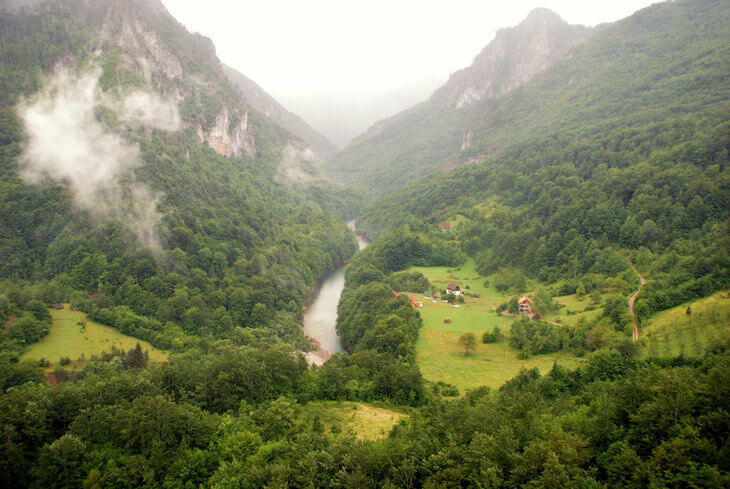 Image: Deposit photos
Be it sun and fun, adrenaline or back to nature... this country delivers it all.
And of course I want to let you in on some 'locals only' secrets!
I'll help you plan a dream Montenegrin holiday that will exceed all of your expectations.
No matter whether your stay will be a few days, a few weeks or even a few months, I'll show you the best this country has to offer and give you tips to make your holiday really special.
Sarah,
Montenegro Travel Specialist
---
Frequently Asked Questions
Find answers to the most common questions I get asked here on the frequently asked questions page. You can also ask me your question personally here.
---
help the stray animals of Montenegro
Book your accommodation anywhere in the world through any of the search boxes on our site and we'll make a donation towards sterilising stray animals in Montenegro. 
It costs you nothing, and you get the biggest selection and lowest prices guaranteed. It's a win-win!
---