Montenegro Pulse contains affiliate links and is a member of the Amazon Services LLC Associates Program. If you make a purchase using one of these links, I may receive compensation at no extra cost to you. See my disclaimer for more information.

7 Best Kotor Walking Tours You Can't Miss in 2023
Explore Kotor's magnificent old town, try the cuisine and get a free world's-only coffee experience on these fantastic Kotor walking tours!

With our guide, Ivana on a Kotor city tour
Wondering what to do in Kotor?
A Kotor walking tour is an excellent way to get to know this charming and picturesque town in the Bay of Kotor, a UNESCO World Heritage site.
There's so much history, culture and heritage contained within these ancient walls, a Kotor walking tour is a must if you want to get the most out of your visit to Montenegro's extraordinary walled city.
I visited Kotor dozens of times before I finally did a walking tour of the old town. And when I did, I was amazed at how much I didn't know!  It's well worth investing an hour or two of your stay to explore Kotor with a guide.
In as little as an hour, a Kotor walking tour will give you a great insight into this medieval town. These Kotor tours offer you the opportunity to immerse yourself in the local culture, learn about the town's history and architecture, and enjoy breathtaking views of the bay and surrounding mountains.
Here is a video of what you can expect on a walking tour of Kotor, Montenegro:
In this article, we'll explore the benefits of taking a walking tour of Kotor, and I'll highlight some of the top tour options available and provide tips for making the most of your tour.
If you don't have time to read the whole article, this is the best walking tour of Kotor, Montenegro. It covers all the top sights, includes a visit to St Tryphon Cathedral and includes a world's-only coffee experience!
table of Contents
Best Walking Tours of Kotor, Montenegro
     1. Kotor Walk Tour
     2. Private Tour of Kotor
     3. Kotor Private WalkingTour With Wine and Food Tasting
     4. Kotor: Old Town 1-Hour Private Walking Tour
     5. Kotor Old Town Walking Tour
     6. Kotor Self-Guide Walking Tour
     7. Kotor Free Walking Tour
Frequently Asked Questions
5 Best Walking Tours of Kotor, Montenegro
1. KOTOR Walk Tour
RATING: 5 / 5 (11+ reviews) | TOUR LENGTH: 1.5 hours | BOOK NOW
This group tour takes 1 ½ hours and visits all the top sights in Kotor old town. Unlike shorter tours, it includes a guided tour of 9th century St Tryphon Cathedral, which is one of the top sights in Kotor and well worth visiting.
It also includes a complimentary charcoal coffee experience - this is the only place in the world you can try this kind of coffee!
"I picked the private tour and my guide, Radosav, was very good. He patiently answered all my questions, gave me some useful tips and even walked me to the only vegan restaurant in Kotor. The tour was just the right duration - not too long and not too short - and was a great way to start my holiday in Kotor. As a local, Radosav gave me some insight into what it's like to live in Kotor and he didnt just rattle off history/facts like most guides do. This felt more like a walk around Kotor with a friend. I recommend doing a private tour because some of the group tours I saw had very large groups. And if you can, ask for Radosav!" - Rohan V. (read more reviews)
2. Private Tour of Kotor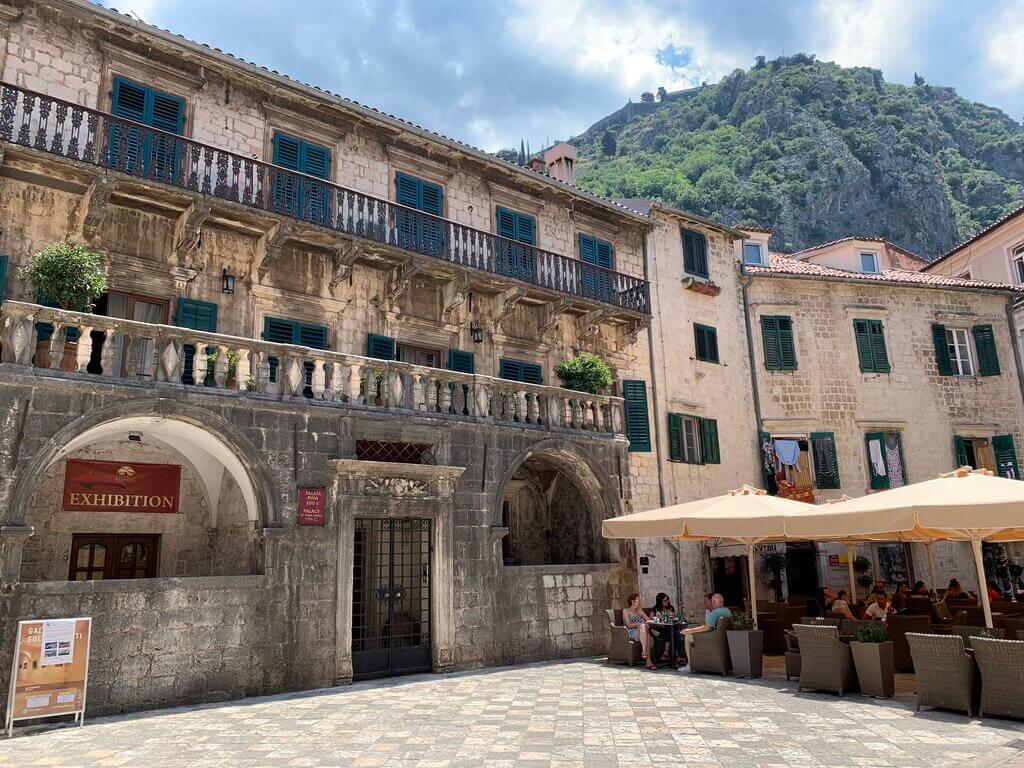 RATING: 5 / 5 (28+ reviews) | TOUR LENGTH: 2 hours | BOOK NOW
This tour is a 2-hour journey through Kotor's 2,000 year history' with one of Montenegro's top guides, Ana Badnjar. It includes guided visits to St Tryphon Cathedral and the Maritime Museum, during which you can learn about Kotor's role as an important trade hub for the whole Mediterranean.
You can also customize this tour to add in any other interesting sights you'd like to see, for example Perast and Our Lady of the Rocks. Ana's has many more popular tour itineraries that include visits to wineries, olive mills and on speed boats. You can see her selection of itineraries on this page.
"Ana was a joy to spend the day with. She was friendly, conversational, fun, professional, and we really felt cared for. She had excellent knowledge of the history of Montenegro and Kotor, and geared the tour to our wishes. Ana's English is highly proficient, and she has a wonderful personality. We're hoping to hire her on our next trip to Montenegro - which I hope is quite soon!" - Holly B., United States
3. Kotor Private Walking Tour with WIne and Food Tasting
RATING: 5 / 5 (15+ reviews) | TOUR LENGTH: 2 hours | BOOK NOW

This gives you the chance not only to discover Kotor's beautiful old town, but also to try traditional Montenegrin cuisine.
The tour starts with a 1-hour walking tour of Kotor old town. It also includes a visit to Kotor's open-air market. Kotor's market has been popular since the town was an important trade port. Today, the farmers market is still the best place to buy local produce like figs, olives and fish.
This tour ends with a chat with your guide over a delicious platter of cured meats and cheeses paired with Montenegrin wines. Traditionally, this kind of platter is served to guests in Montenegro as a sign of respect and welcome.
"The tour was incredible, very informative, interactive and interesting. Enjoyed every moment and the food tasting of the local cuisine was fun and delicious. Bogdan the guide was amazing, knew every bit of the area, very knowledgeable, smart and funny. Highly recommended if you don't have much time to spend and want a short but to the point." - Saar Ben, Israel (read more reviews)
4. KOTOR: OLD TOWN 1-HOUR PRIVATE WALKING TOUR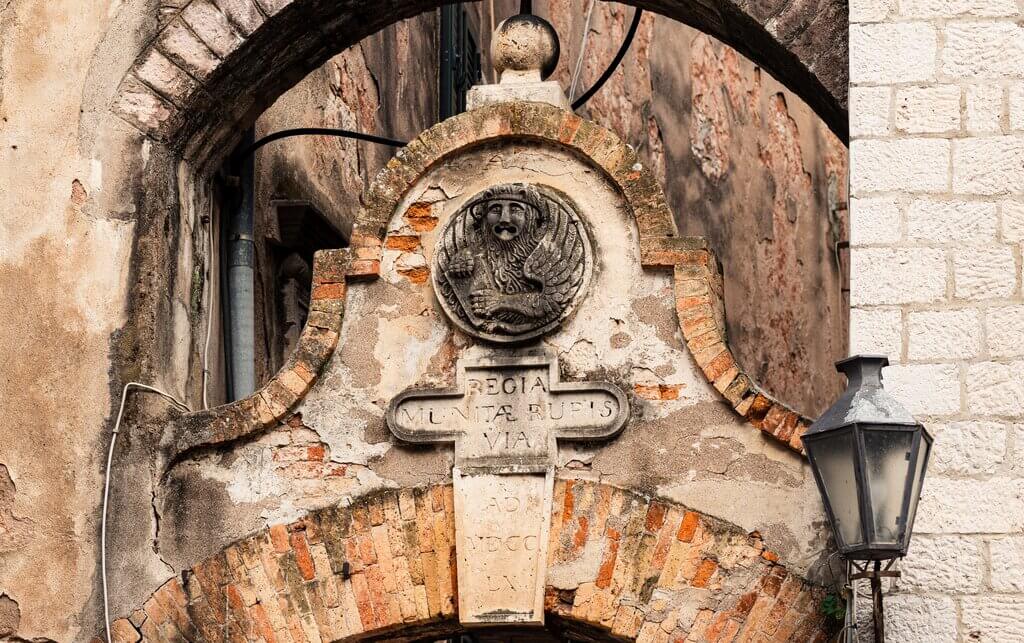 RATING: 4.8 / 5 (71+ reviews) | TOUR LENGTH: 1 hour | BOOK NOW
This 1-hour private tour is the tour featured in my video above. It takes you around the highlights of Kotor in just an hour and it's perfect if you only have a few hours to spend in the town.

On the tour you'll see the main sights but you don't go inside them. This leaves you the freedom to come back and visit the ones you want to see if you have time. Even if you don't go inside any of the attractions you still get a great overview of the history of Kotor and you see the most important and beautiful places in the old town.
"Very interesting tour of the old town. Lots of information about the buildings and the history. Love that it takes only 1 hour and you get a good overview and even recommendations about where to dine and where to take additional walks to see even more. Worth the time and money!" - Verified traveler from Estonia (read more reviews)
5. KOTOR OLD TOWN Walking Tour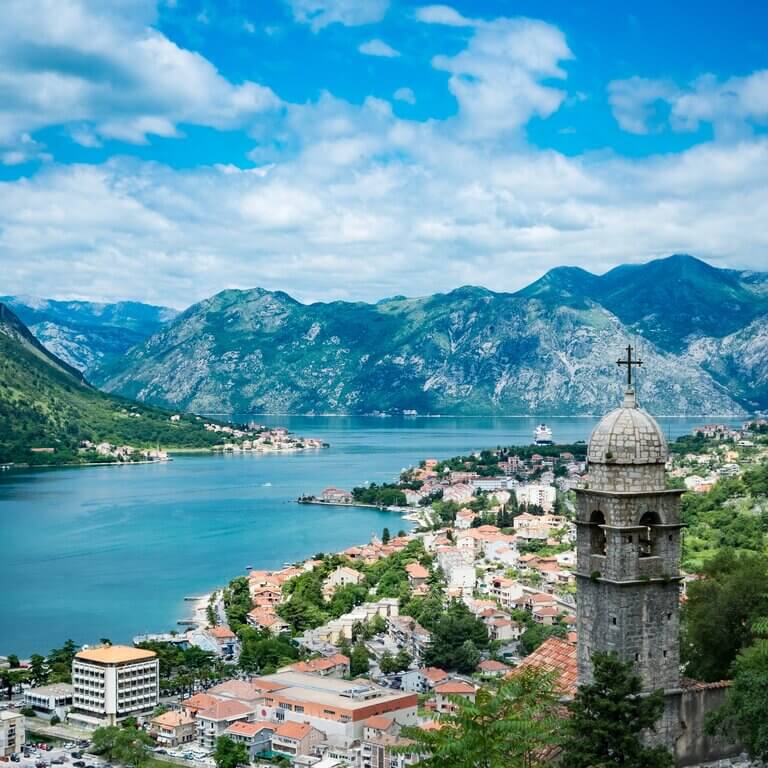 RATING: 4.8 / 5 (173+ reviews) | TOUR LENGTH: 1 hour | BOOK NOW
This group tour is great if you haven't got much time in Kotor, and it's available in the low season when other group tours aren't running.
The tour takes just over an hour and covers all the main sights including: St Tryphon Cathedral, Arms Square, Clock Tower, Pima Palace, Buća Palace, the River Gate and more.
"We really enjoyed our tour. Our guide brought the city to life with her knowledge and passion for her country and city. She had so many fun facts and stories about the people and places of the city that really enriched the tour." - Jill (read more reviews)
6. Kotor Self-Guided Walking Tour
Would you like a Kotor old town walk you can do at your own pace?
You can do a self-guided walking tour of Kotor by getting a copy of my guide to Kotor, which includes a self-guided walking tour around Kotor old town. This is the most comprehensive walking tour of Kotor and includes the town gates, palaces, churches, historic monuments and some secret spots and stories only locals know about. These are sights and stories you won't find anywhere else, even on a guided walking tour!
It also includes information on the history of Kotor, what to eat, where to stay and the best things to do from Kotor. 
Tip: Stop at the information kiosk in front of the Sea Gate (the main entrance to the old town) to get a free Kotor old town map. This will help you navigate the old town's streets!
7. Kotor Free Walking Tour
Unlike some European hotspots, Kotor doesn't have several free walking tours. But there is one free walking tour of Kotor. Montenegro Hostels runs a free Kotor walking tour at 10am between 1st February and 1st December. The tour covers 10 sights around the old town and takes an hour.
The tour doesn't run every day and is limited to 30 people so you must book in advance. Although the tour is free, it costs €1 to reserve a spot on the tour and it's kosher to tip your guide after the tour.
---
Frequently Asked Questions About Kotor Walking Tour
Yes, you can walk around Kotor. In fact, Kotor old town is very small and you can walk from one side to the other in under 10 minutes. 
You can walk everywhere in Kotor. Kotor old town in pedestrian-only, so there are no cars in the old town.
You can get a free Kotor city map from the kotor tourist office kiosk in front of the Sea Gate (main entrance into the old town).
The price of your walking tour includes: the services of your guide, old town entrance fee and tourist taxes.

It doesn't include: gratuities, entrance fees to attractions like St Tryphon Cathedral (unless specified) or food and drinks.
Kotor walking tours usually last 1-2 hours.
The price of Kotor walking tours varies depending on the length of the tour and what's included. Short group tours range from €1-20 per person, while private tours cost around €85 per group.
Walking tours of Kotor cover the highlights and most important sights in the old town. Usually they cover:


The town gates
Town squares
Clock Tower and pillory
Palaces
St Tryphon Cathedral
The Maritime Museum 
Karampana Fountain
Significant churches

After the tour you can go back and go inside the sights you're most interested in. I'd recommend St Tryphon Cathedral, the Maritime Museum, St Luke's Church and St Nicholas' Church.
Yes, Kotor walking tours are suitable for almost everyone. Kotor is very small town and a walking tour typically covers around 1.5km (1 mile) at a relaxed pace. The town is flat, so these tours are suitable for people in wheelchairs too.
You should wear light, comfortable clothing for your Kotor walking tour. Summer gets very hot in Montenegro, so you should also wear a hat and sunscreen. In winter, Kotor gets very little sun, so you should wear warm clothing.

The most important thing is to wear comfortable, preferably flat, shoes. Kotor's streets are cobbled and they can be slippery, especially when it rains. The best shoes to wear are flat shoes with decent grip.
Group Kotor walking tours are seasonal and operate between April and November. You can arrange a private Kotor walking tour for any time of year.
The number of people on a Kotor walking tour depends on the operator. The Kotor tours offered by cruise ships usually have over 50 people in each. In contrast, the group tours that I've listed above are usually limited to 15-20 people, making them a much more pleasant (and usually cheaper) experience.
Yes, Kotor walking tours are guided. The most common language offered is English, but they are also available in Spanish, French, Italian, German, Russian and more languages. Here's how you can find tours in other languages:

You can contact my recommend guide, Ana, and she can help you find a guide who speaks your language
Go to Get Your Guide and use the Filter option (top right above the list of tours). You'll see a filter for languages and you can select the language you would like. Then you'll be given a list of tours available in that language.

Here are tours I have found in other languages:
Yes, you can!

To do this you'll need to book a private tour. Private tours are completely customizable and your guide will work with you to tailor the perfect tour for you.
Yes, Kotor Bay (also known as Boka Bay to locals) is absolutely worth a visit. The Bay of Kotor has been voted one of the most beautiful bays in the world and it's full of beautiful scenery and interesting history. It also boasts mild, Mediterranean weather and is an affordable vacation destination.
---
Final Thoughts
Taking an old town walking tour in Kotor is the best way to explore Kotor, get to know its history and local culture. This Kotor city walking tour is my top pick because it includes a guided tour of St Tryphon cathedral and that awesome coffee experience that you'll only find in Kotor!
However you choose to explore Kotor, I'm sure you'll be as enchanted as the rest of us who have fallen in love with this beautiful little town!
Related Articles
The Best Kotor Walking Tours
Book Your Trip With My Recommended Providers
The Best Kotor Walking Tours