Montenegro Pulse contains affiliate links and is a member of the Amazon Services LLC Associates Program. If you make a purchase using one of these links, I may receive compensation at no extra cost to you. See my disclaimer for more information.

Accommodation In Montenegro - Find That Special Place For Your Stay
When looking for your holiday accommodation in Montenegro, you've got a wealth of options to choose from.
When it comes to choosing your accommodation, location is just about as important as the type.
If you haven't already, sign up to get access to the free Montenegro booking guide which will walk you through deciding where to stay.
Below, you'll find extensive guides to help you find the perfect accommodation in Montenegro. You'll find guides on the best hotels, self-catering villas and apartments or hostels around Montenegro.
---
Hotel Accommodation in Montenegro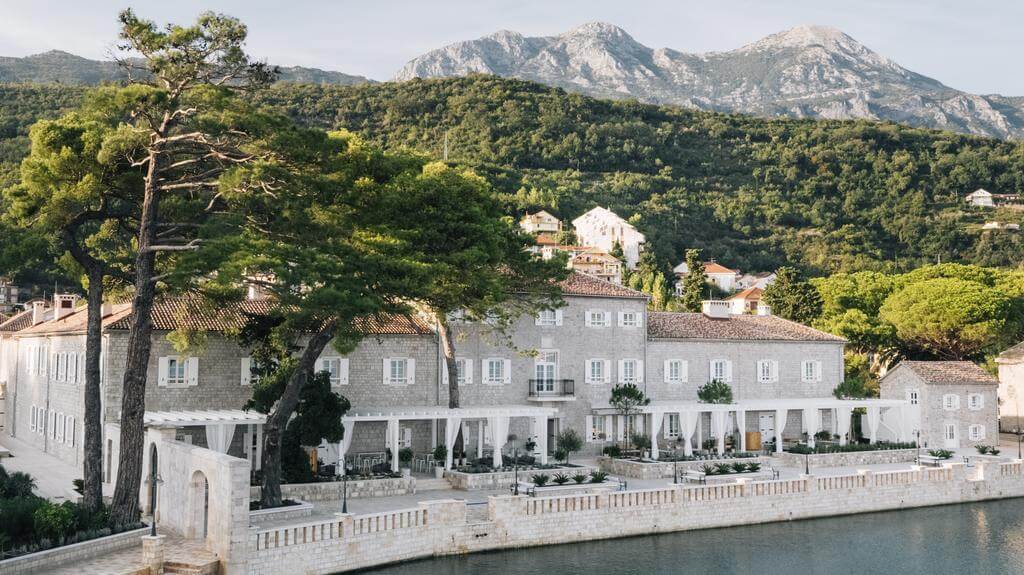 Lazure Hotel and Marina, Bay of Kotor
There's a great choice of hotels in Montenegro offering all the creature comforts you'd like.
Choose a sprawling seaside resort or a cosy boutique hotel, where the staff know your name. 
I've put together hotel guides for destinations around Montenegro. Find the perfect accommodation in Montenegro for your stay.
---
Self-Catering Vacation Rentals in Montenegro
Villas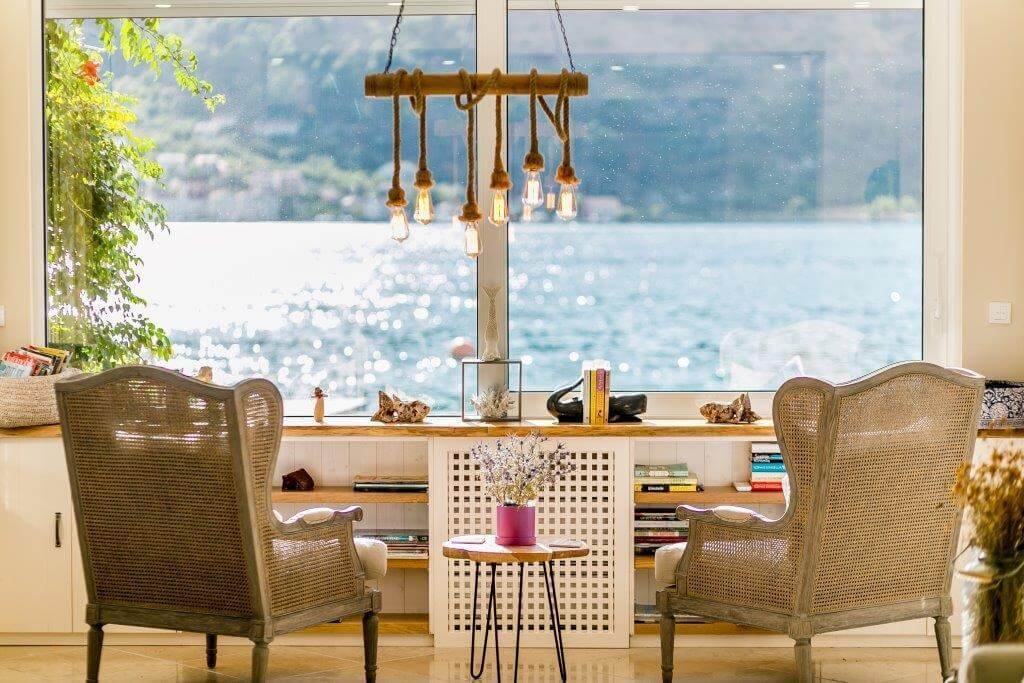 Villa Luna, Bay of Kotor
Hiring a villa is a great choice for a stay in Montenegro, especially for families and groups. And there are lots of benefits to hiring a villa for your stay:
Living rooms, kitchens and outdoor areas mean you have lots of space to hang out together on holiday. If two people are sharing a room and one wants to watch tv and the other wants to sleep, separate living areas mean this is no problem
Save money and provide for picky eaters by cooking for yourself instead of eating in restaurants - ever paid €10 for your kid's breakfast only to have them nibble at it and then claim they're hungry 30 minutes after you left the hotel? With a villa you can make your child's favourite breakfast and make some healthy snacks to take along wherever you go.
You have complete privacy
Villas often come with private swimming pools
Hiring a villa can be cheaper than booking several hotel rooms
Villas often come with home comforts like dvds, board games, washing machines and ironing boards
Sample the local food. The best food in Montenegro is found in the local green markets, found in every town. Pick up a wheel of cheese, a bag of sun-ripened tomatoes, some local cucumbers, a jar of marinated olives, some juicy figs and a loaf of fresh bread from the bakery and you have a delicious, healthy and effortless Montenegrin mezze

!

Some villas even have private beach areas

Villas come in all shapes and sizes. You'll find luxury villas, modest villas, large villas, villas for couples, beachfront villas, mountain villas - there's a villa to suit everyone.

Many villas are pet-friendly
Apartments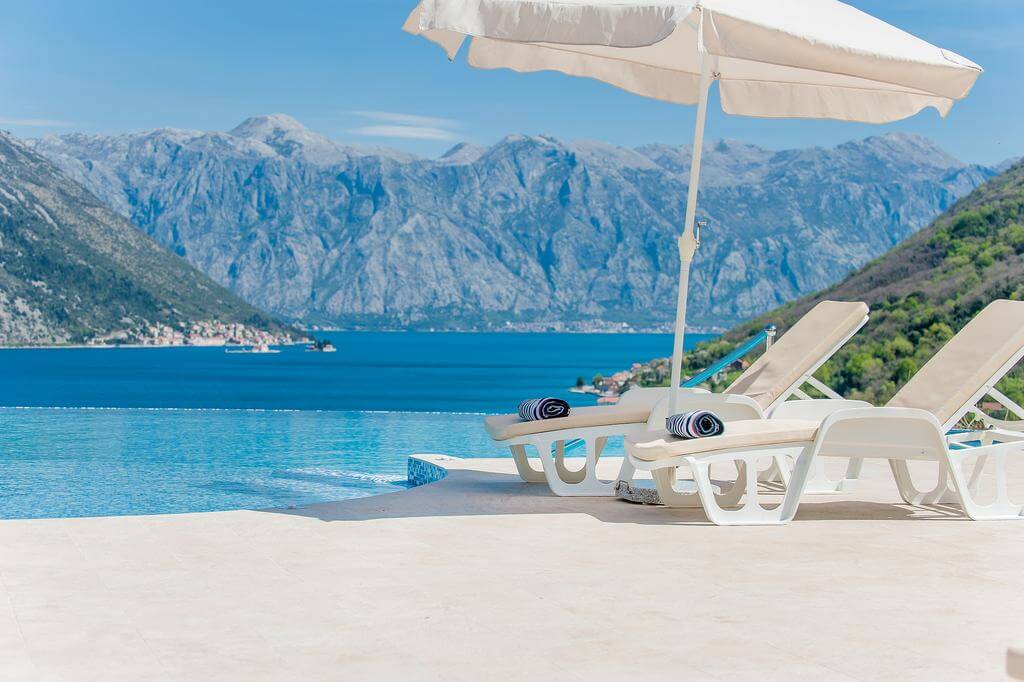 Lavender Bay, Bay of Kotor
Like villas, apartments offer you 'home away from home' comfort, but on a smaller scale.
There are some good reasons why you might even prefer an apartment to a villa:
Apartment complexes have shared pools, which means your kids can make new friends to spend their days with while you catch up on reading the latest Jack Reacher novel
They often have onsite receptions, like in hotels, where you can find local information and get help 24/7
You'll find some unique apartments, like converted waterfront palaces
Some apartment complexes have their own restaurants and come with breakfast included. You can choose to cook or get something to eat onsite without even having to get out of your swimsuit
Many apartments have balconies with stunning views or outdoor living areas and barbecues
---
Hostels in Montenegro
Hostel Pupa, Kotor
Montenegro is a popular destination for backpackers. It's easy to get to, and around, by bus, it's gorgeous, and it's relatively cheap!
There's also a range of hostels around the country and you can find a bed in a great hostel for as little as €8 a night.
I've put together the Internet's most comprehensive list of hostels in Montenegro. If you're backpacking around Montenegro, find all the hostel options in Montenegro in one place.
Bonus: I've also included tips for finding more cheap accommodation in Montenegro.
---
Related Articles
Accommodation in Montenegro
Book Your Trip With My Recommended Providers