Montenegro Pulse contains affiliate links and is a member of the Amazon Services LLC Associates Program. If you make a purchase using one of these links, I may receive compensation at no extra cost to you. See my disclaimer for more information.

Montenegro Vacation Rentals
Find the perfect Montenegro vacation rentals for your holiday in the sun.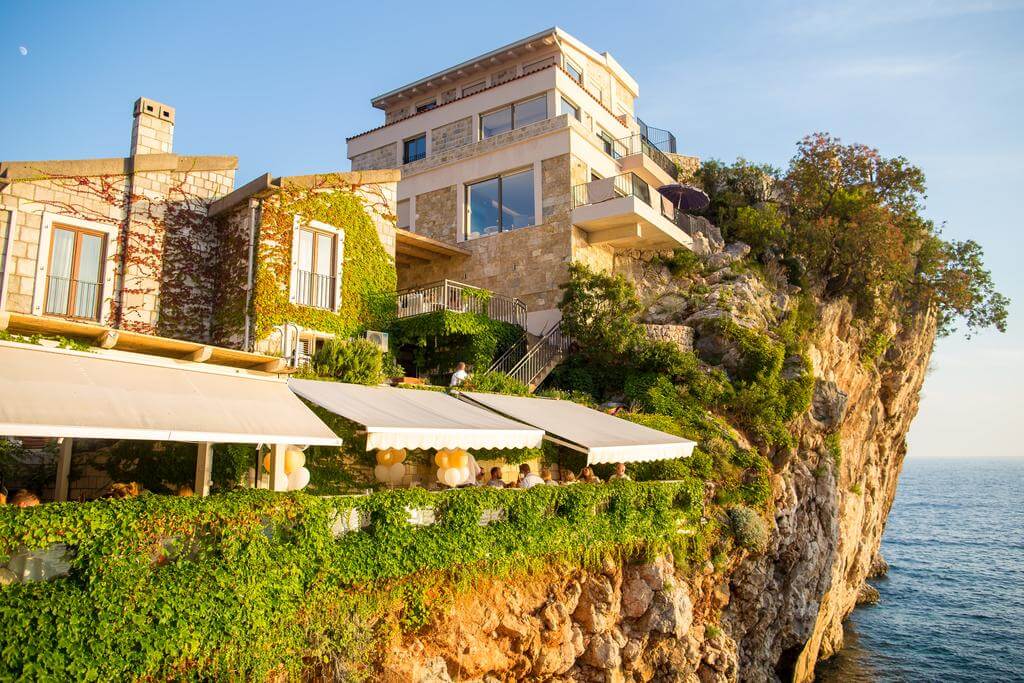 Blanche Cliff Apartments, Budva Riviera
Hiring a holiday home during your visit to Montenegro is both practical and cost-effective.
And you can be just as comfortable as you are at home.
You can hire a luxe seaside villa like Villa Luna...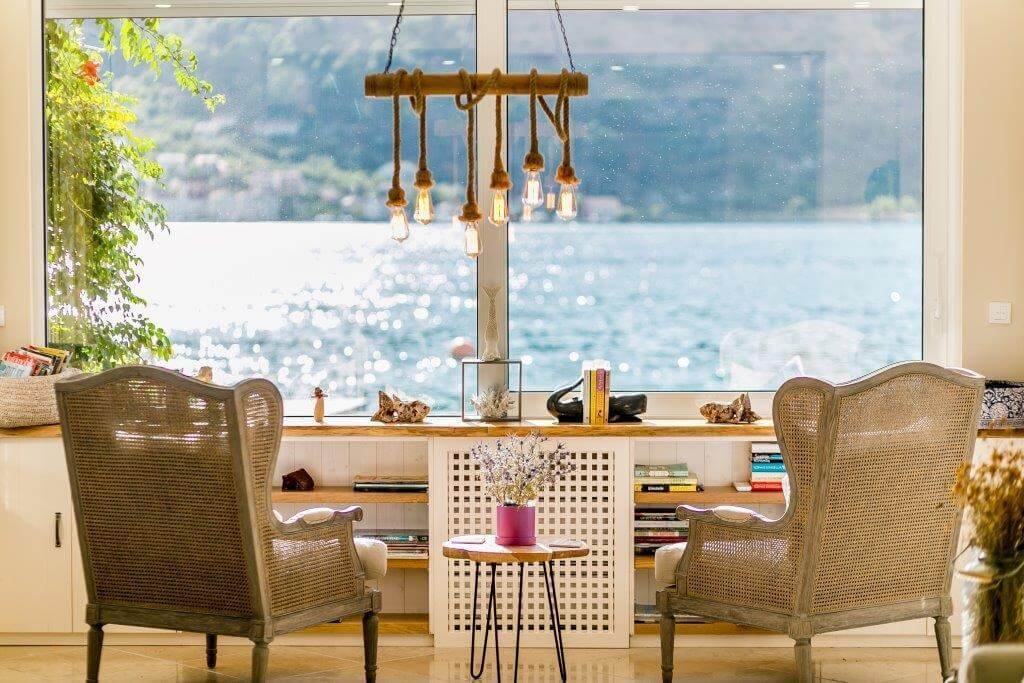 Villa Luna, Kotor
An apartment with a shared pool and wellness centre like Lavender Bay...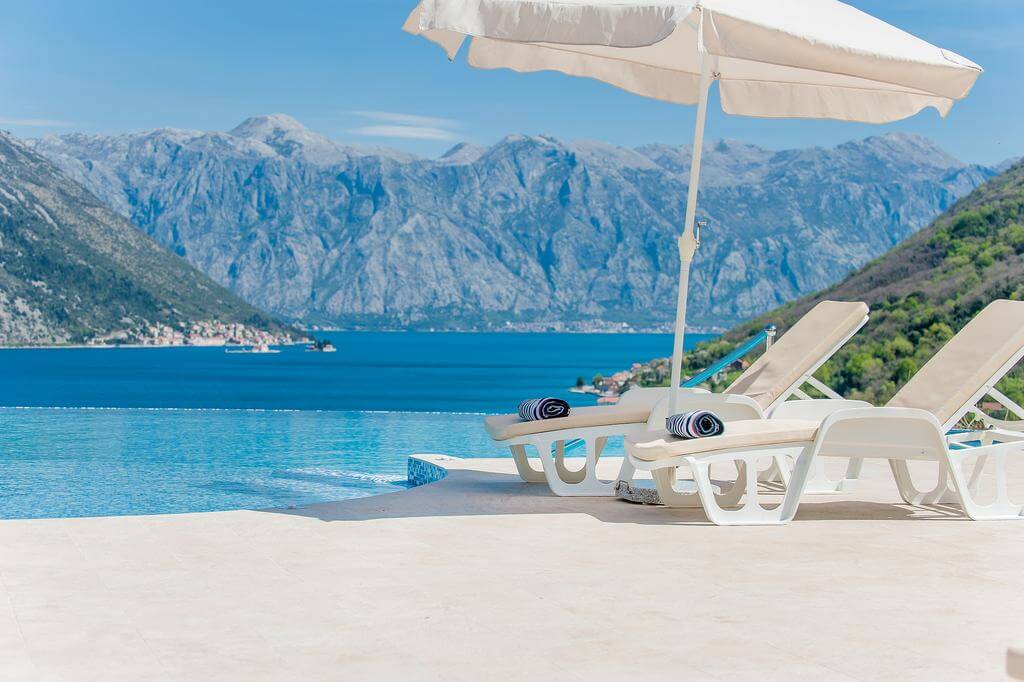 Lavender Bay, Bay of Kotor
even a tradtional bungalow, called a brvnare.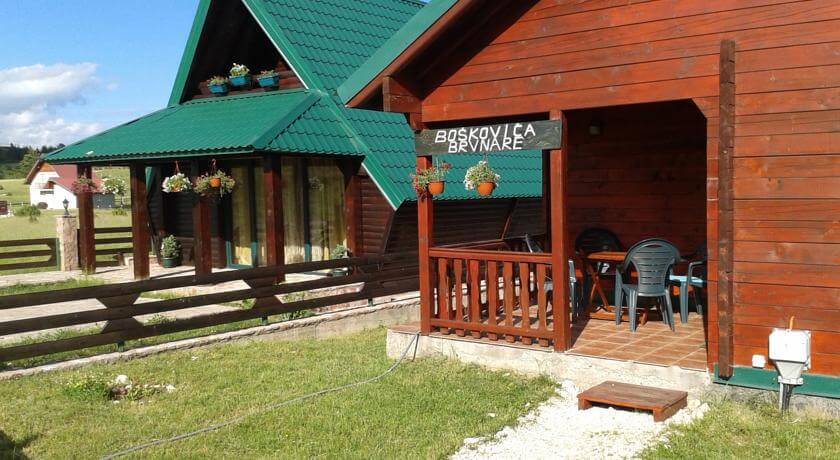 Boskovica Brvnare, Zabljak
Here are some reasons why Montenegro vacation rentals are so popular: 

Fully-equipped: These properties are usually fully equipped with everything you'd have in your own home including tv, dvd, washing machine and fully equipped kitchens
Outdoor living: They often have pools, barbecues and outdoor living areas
Indoor living: The hot summer weather means families tend to head out in the morning and evening, and stay indoors during the heat of the day. A comfortable living area is the perfect place to pull out board games and books while staying cool
Space: It's great to be able to stretch out comfortably just like at home. Everyone can have their own space and you don't need to choose between being cooped up in a hotel room or outdoors
Great for families: These are the perfect solution for families – pools and play areas mean playmates for your kids, more space for them to play both indoors and out and you can cook for them. We know how enjoyable eating in restaurants is with small kids… it's not!
Save money: You'll be surprised how cost-effective it is to get your own villa. When you consider that a bottle of wine in a restaurant costs €16 and that same bottle of wine is €5 in the supermarket, enjoying your own cooking and store-bought wine in the privacy of your own vacation rental can tip the scales away from a hotel stay and all the extra costs, like eating and drinking out, that go with it. Plus you don't have to argue about who's going to miss out on the wine because someone has to drive!
Sample the local cuisine: Speaking of food, the best food in Montenegro is found in the local green markets, found in every town. Pick up a wheel of cheese, a bag of sun-ripened tomatoes, some local cucumbers, a jar of marinated olives, some juicy figs and a loaf of fresh bread from the bakery and you have a delicious, healthy and effortless Montenegrin mezze

!

Choice: You'll find everything from apartment complexes to villas with private pools to waterside stone cottages
Onsite assistance: In small apartment complexes the owner usually lives onsite or nearby, and they're more than happy to offer local information like restaurant recommendations and bus timetables. Larger complexes have onsite receptions and some have onsite restaurants and playgrounds
Guaranteed beach space: Many villas and apartments have their own pier or beach with loungers
Take Fido: More and more people love to travel with their pets and with pet passports, it's never been easier. If you're travelling with a pet, you'll find it much easier to find a pet-friendly vacation rental than a pet-friendly hotel in Montenegro 
So let's have a look at the best places to look for Montenegro vacation rentals.

But first, some things to think about when you're looking for a place:
Families: Apartment blocks with shared pools and play areas are less private than villas, but they're great places to meet other families and find playmates for your kids. Apartment complexes in July and August are always full of families from April to October
Size: Large villas with more than three bedrooms are harder to come by. If you're looking for a large villa, get looking and booking early
Amenities: Think about what's most important to you on your holiday. If you want to be walking distance to restaurants, you'll find mostly apartments and smaller villas. If you want a large villa with lots of privacy and a pool, you'll probably need a rental car and need to drive to restaurants and supermarkets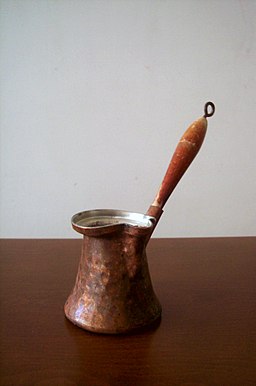 Dzezva - Turkish coffee pot |© Noumenon/WikiCommons
Toasters and kettles: Montenegrins don't toast their bread and they don't boil water in kettles. They eat bread and boil water on the stove in a small Turkish coffee pot called a dzezva (these make great souvenirs by the way!). Some Montenegro vacation rentals don't have either of these appliances
Parking: If you're planning to have a rental car and will be staying during July or August, look for a place with off street parking. Parking becomes very scarce along the Montenegrin coast in peak season
Wi-Fi: Most vacation rentals in Montenegro come with Wi-Fi. There's no need to settle for one that doesn't have it… unless you want a digital detox holiday!
Drinking and driving: The alcohol limit for driving in Montenegro is 0. That means if you want to go out for dinner and enjoy some of our delicious wines and maybe a sneaky shot of rakija!, you'll need to head out on foot, by bus or by taxi. Keep this in mind when you're booking a property
Air-con: It's get very, very hot here in July and August - up to 42 degrees - even in the mountains. Make sure your apartment or villa has air-conditioning, at least in the living areas, and fans as required
Local's Tip: It's essential that you start looking for Montenegro vacation rentals as early as you can. The best places start to get booked for summer straight after Christmas!
So where can you find Montenegro vacation rentals?
The best places to look for vacation rentals are: 
---
Montenegro Vacation Rentals on Booking.com

Booking.com has a lot of accommodation options in Montenegro... over 5,000 properties in fact! It's Montenegro's favourite place to list vacation rentals.
Enter your requirements and vacation dates and it'll show you a broad range of options that match your criteria. Then you can apply filters like review rating, pet-friendly, free cancellation and so on… it couldn't be easier to find your perfect place!
Booking.com is also the best place to find all kinds of self-catering accommodation, including villas, apartments, unique rural stays and bungalows, in Montenegro.
Search for montenegro vacation Rentals on Booking.com
Did you know... that every time you make a booking on Booking.com through Montenegro Pulse you help to sterilise a stray animal in Montenegro? Yep, at no cost to you, your booking generates a donation towards local spay and neuter initiatives I support. And this works when you book through any Booking.com link or search box on this site to book accommodation anywhere in the world!
Thank you!
---
Ethno Villages
One of the most unique types of self-catering accommodation in Montenegro is etno selos (ethno villages). 
These offer chalet-style accommodation, usually in groups, and they offer you a more memorable experience that you're typical self-catering apartment or b&b.
I love these places because:
Most places are traditionally decorated so you get an authentic and memorable experience
They're great value for money
They're often surrounded by stunningly beautiful natural scenery
Onsite restaurants serve traditional, locally-sourced food and drinks you won't find in town restaurants
Top Ethno Villages in MOntenegro
---
---
More Articles to Help You Plan Your Trip
Montenegro Vacation Rentals
Book Your Trip With My Recommended Providers