Montenegro Pulse contains affiliate links and is a member of the Amazon Services LLC Associates Program. If you make a purchase using one of these links, I may receive compensation at no extra cost to you. See my disclaimer for more information.

25 Best Things to Do in Budva Montenegro (2023 Local's Guide)
Discover the 25 best things to do in Budva Montenegro. You'll find everything you need for your stay including the best things to see in Budva Old Town, adventure activities, and beaches.
More ideas include things to do with kids, day trip ideas, and some off-the-beaten-track gems. You will also find the best free and cheap things to do, Budva sightseeing, places to find authentic experiences, and things to do at night.
If you're wondering what to do in Budva you've come to the right place. Read on for the 25 best things to do in Budva.
Contents

Best Things to Do in Budva | Getting to Budva | Frequently Asked Questions
25 Best Things to Do in Budva Montenegro
1. Stari Grad - Budva Old Town
A gate in the town wall in Budva Old Town
Budva old town is the site of one of the oldest settlements on the Adriatic coast. It was settled around 2,500 years ago by the Illyrians, but has also been ruled by Greeks, Romans, Venetians and Slavs.
Spend an hour or two leisurely exploring Budva Old Town's narrow streets, boutiques, and souvenir shops. Don't miss the view over the sea from the 12-th century Church of St. Sabba the Sanctified, it's especially pretty at sunset!
To get the most out of your time, take a guided Budva sightseeing tour of Budva Old Town which will show you the top sights and hidden gems.
2. Budva Citadel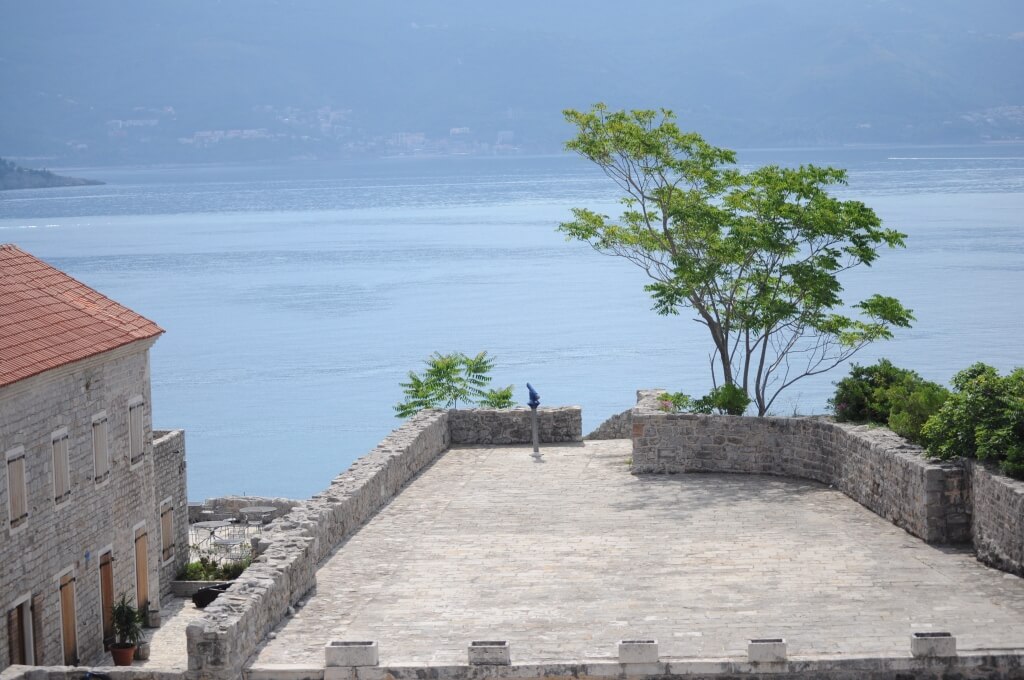 Budva Citadel
Budva's Citadel was originally built in the 9th century and designed to help protect the town from attacks from the sea. Most of what you see today was built in the 15th century.
Inside the Citadel you'll find a small library and a museum. You'll also find the ruins of Santa Maria in Castello Church (12th – 14th centuries). 
There is also a popular cafe where you can enjoy the stunning views of the Budva Riviera and Sveti Nikola island. This is a great place to enjoy the local cafe culture and sea views.
The Citadel regularly hosts theater and music performances, particularly in summer. Check with the Citadel to find out what's on while you're there.
Pro Tip: 
Visit Budva's Citadel in spring to experience the stunning wisteria blooms!
3. Church of the Holy Trinity
Church of the Holy Trinity
Built in 1804, the Church of the Holy Trinity is an Orthodox church that stands about because of its distinctive architecture, featuring a bell tower and a beautifully decorated facade. 
Inside, you're greeted by an array of stunning frescoes and an ornate iconostasis, showcasing the rich religious artistry of this region. The church's peaceful ambiance offers a moment of tranquility amidst the bustling streets of the Old Town.
4. Ruins of early-Christian Basilica
Early Christian Basilica Ruins Budva
In front of the citadel you'll see the ruins of an early-Christian basilica that's dated to the late 5th or 6th century. 
There are several ancient churches in Budva Old Town worth visiting:
Church of St John the Baptist (Sveti Ivan), 17th century (but the original church was built in the 7th century)
Church of Santa Maria in Punta, 840
The Church of the Holy Trinity, 1804
Church of St Sabba the Sanctified, 12th century
To experience some of the Budva Riverira's most beautiful monasteries, take this highly-rated guided tour of the coastal monasteries in Budva.
Church St Maria in Punta in Budva
5. Budva City walls
Budva City Walls
In the corner where the citadel meets the outer wall, you'll find the entrance to the town walls, which you can walk around for the modest price of €2. 
Budva's town walls date back to the 9th century and in the 16th century had six watchtowers. From the top of the walls you'll get great views of the town and coastline.
6. Greek and Roman Necropolis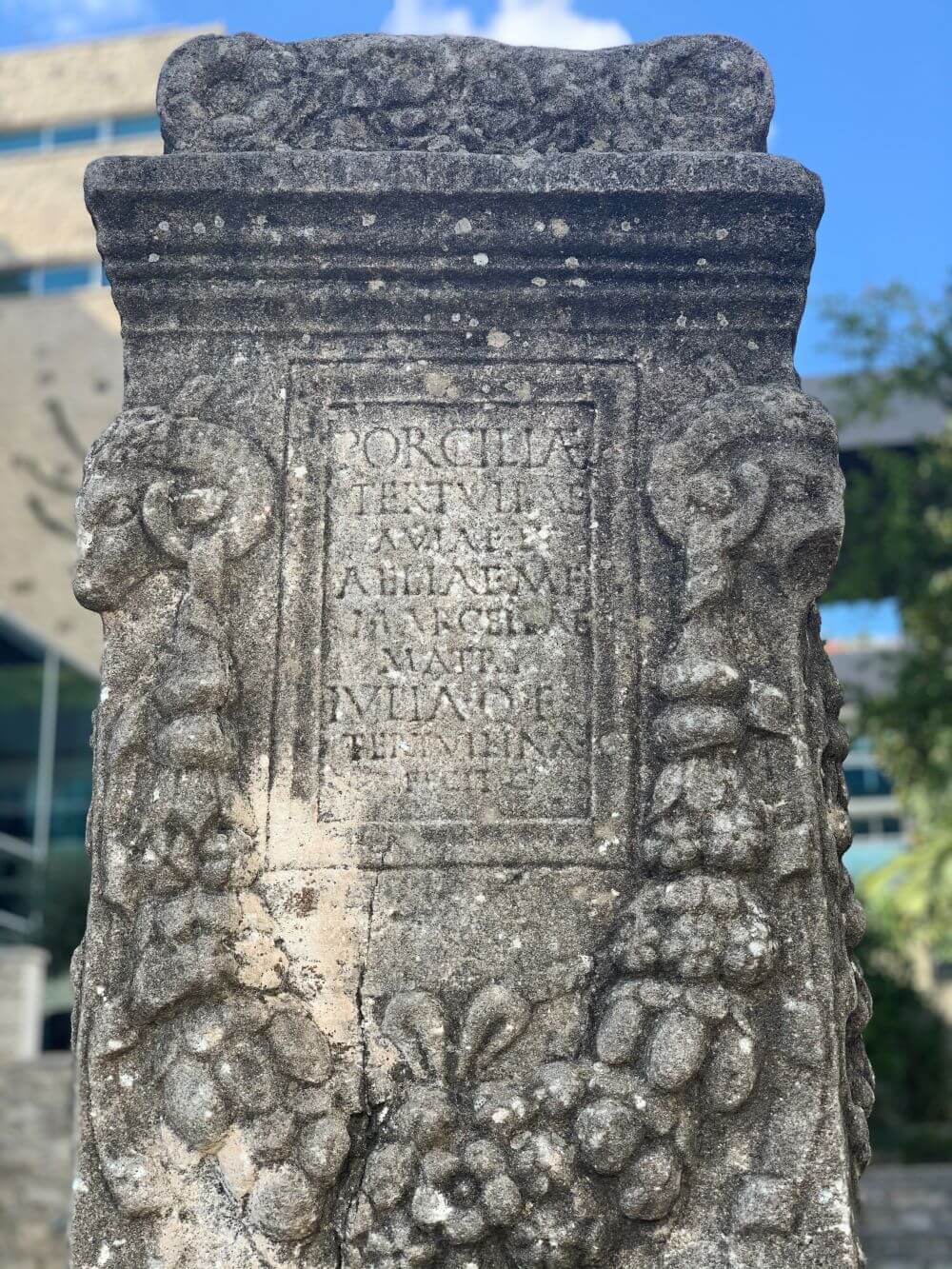 Budva Greek-Roman Necropolis
There's evidence that Budva is one of the oldest settlements on the Adriatic coast. In 1938 a Roman and Greek necropolis was uncovered by today's Avala Resort.
The necropolis was in two parts – one part was Greek, dating from the 4th to 1st centuries B.C, and the other part was Roman, dating from the 1st to 2nd centuries A.D. You can see part of the ruins of the necropolis next to Avala Resort.

7. Budva Museum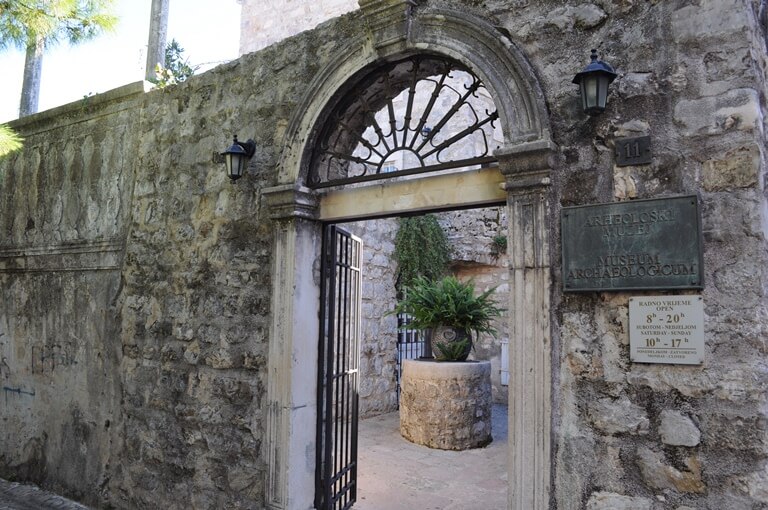 Budva Museum
Budva Museum is where you can see examples of life in Budva through the ages. The original town gates suggest Budva is as old as the 6th century B.C., when it was an ancient Greco-Illyrian settlement.
The museum has permanent exhibitions of archaeological and ethnographic collections as well as a lapidarium (exhibit of stone artefacts).
The archaeological collection has displays of weapons, tools, jewellery and everyday objects dating back to the 5th century B.C. They include artefacts from the Illyrians, Greeks, Romans, Venetians and Slavs who have lived here. 
The ethnographic collection shows you examples of traditional clothing, furniture and every day household items from the 18th to 20th centuries. 
8. Gallery of Modern Art
Opened in 1972, Budva's Gallery of Modern Art has exhibitions and displays of modern art from local artists. It also houses an eclectic collection of modern art from around former Yugoslavia.
Pro Tip: 
Download Google Maps on your phone to find these attractions in Budva. Click here for instructions on how to use Google Maps offline (without data or Wi-Fi connection.
9. Budva Ballerina Statue
Budva Ballerina Statue
The 'Ballerina' statue has become one of the most popular places to visit in Budva.
The most common story behind the statue is that it was inspired by a girl who waited for her sailor to come back from sea. The sailor never came back and she died on this spot of a broken heart.
The truth is the sculpture is by Gradimir Aleksić and is of the Yugoslav gymnast Olga Kalivoda who came to Budva on holiday in 1962 and trained on the beach.
You'll find the statue on the walkway from Hotel Avala (by Ričardova Glava Beach) to Mogren Beach.

10. Mogren Beach
Mogren Beach
Right next to the old town you can grab a lounger on Ričardova Glava (Richard's Head) beach.
But I recommend making the 10-minute walk along the seaside walkway to Mogren Beach. This idyllic beach has golden sand and crystal-clear water backed by sheer cliff.
It feels like a world away from the bustling resort of Budva town.
11. Sveti Nikola Island
Sveti Nikola Island lies just in front of Budva Old Town and for €3-5 per person you can get a round trip boat ticket from Budva to the island.
The island has beaches and a few restaurants, but there are no attractions to see on the island. You can rent loungers and sun umbrellas and the beaches are less crowded than those in Budva.
It can get very hot and the beach is rather rocky, so bring some water shoes!
Personally, I prefer Budva's other beautiful beaches like Mogren, Richard's Head (Old Town Beach), Slovenian Beach and Jaz Beach because they're more sandy and comfortable.
12. Kayaking and Stand Up Paddling
Budva's coast is ideal for exploring by kayak or SUP, especially when the summer temperatures are rising. The water is around 26°C (79°F) in summer and it's mostly calm, so it's great for beginners and families.
The Adriatic Sea is also very clear, so you can go snorkelling and see lots of sea life under the water. 
>> Kayak and SUP Rental in Budva

13. Canyoning
Canyoning in Canyon Drenovsnica, Budva
Canyoning is a fun and exciting activity where you hike, abseil, swim, slide and jump your way through a canyon. There are lots of canyons where you can go canyoning in Montenegro and Budva has one right on its doorstep.
Drenovsnica Canyon is just a few minutes from the heart of Budva and it's suitable for anyone over 12 years old. The tour finishes with an optional zip line and lunch at a local restaurant.
>> Canyoning in Drenovsnica Canyon
14. Paragliding
Braići, in the hills above Budva, is one of Montenegro's best paragliding spots. And from here you get views over the whole Budva Riviera.
You can take a tandem paragliding flight with an experienced instructor even if you've never been paragliding before. All you have to do is gather your courage and enjoy the ride!
15. Diving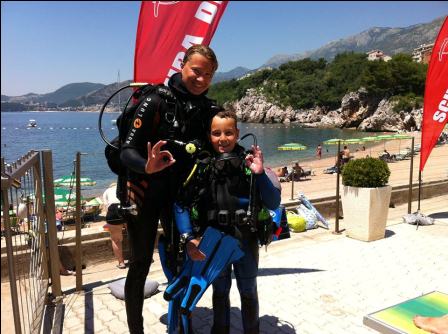 There's a wide range of diving experiences, packages and courses available at the PADI dive centre in Montenegro.
Even if you've never dived before, you can book a dive experience and learn in just a day. If you've always wanted to learn, you can become a fully qualified diver in just 4 sessions. 
Read More: Diving in Montenegro
16. Day Trips From Budva
Rafting in Tara Canyon, Montenegro
You can join full-day tours around Montenegro from Budva. These tours fit a lot into a day and they're the easiest and cheapest ways to see Montenegro if you don't have a rental car. 
Pro Tip:
Budva is very popular with Russian-speaking tourists and therefore many of the tours from Budva are in Russian. Most guides speak English too so you won't have trouble communicating, but the tour will mostly be in Russian, which can mean you don't get the full-benefit of your tour.

To avoid this I recommend booking tours through Get Your Guide or Viator which are aimed at English-speakers. If in doubt you can read reviews before you book. The following tours below are run by one of the best tour operators in Montenegro, and are strictly in English.
Durmitor, Tara and Ostrog Monastery Day Trip: this tour takes you to some of Montenegro's most wild and dramatic scenery. You visit the Tara Canyon, the second-deepest canyon in the world, and can zip line across it, then visit the Black Lake in Durmitor National Park. To end, you visit Ostrog Monastery, built into a sheer cliff and Montenegro's holiest site.

Montenegro: Full-Day Tour to Lovćen National Park and More: this tour takes you to Njeguši village to try rakija and prosciutto, then on to the Petar Petrović-Njegoš mausoleum in Lovćen National Park. A walking tour in Cetinje is followed by lunch and a boat trip at Rijeka Crnojevića and ends with a walking tour of Budva.
Boka Bay Day Cruise: this day cruise combines the beauty of the Bay of Kotor with a fun cruise and plenty of swimming. The cruise takes you to Our Lady of the Rocks, the Blue Cave and for lunch at a beachside restaurant.
Rafting in Tara Canyon: Rafting through the Tara Canyon is one of Montenegro's top activities. The rapids are biggest in the spring and slowly get smaller throughout the summer. Whenever you go, this a really fun activity with lots of beautiful scenery and tasty, local food!
17. Water parks
Aquapark Budva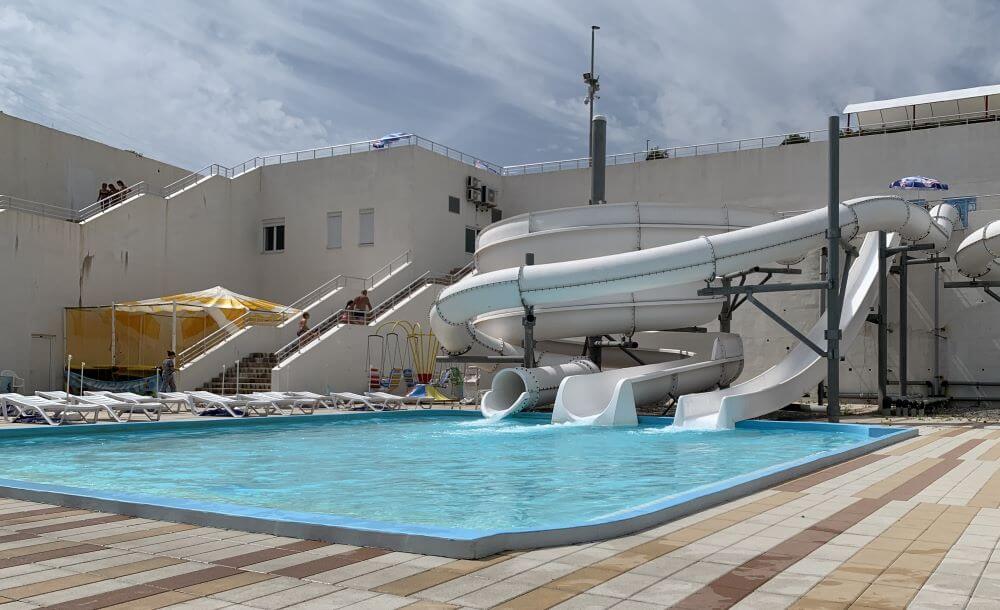 Aquapark Budva
Aquapark Budva is Montenegro's top water park and it's a great place to spend a day, especially for families.
The park has something for everyone including 12 slides of various heights and speeds, 4 pools, a restaurant, a swim-up cocktail bar and VIP booths.
Aqua Park Mediteran
Hotel Mediteran has a small water park that has 7 pools, a lazy river, slides and sunbathing areas.
18. Pojata (formerly Krapina Estate)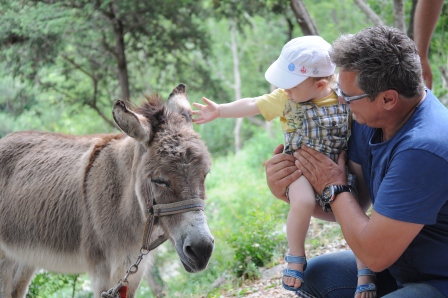 Pojata is just 5km from Budva but this local secret feel like it's a world away. The village has a zipline, animals, walking paths, swimming holes, a waterfall and a traditional restaurant.
If you haven't got a rental car to drive here, you could take this highly-rated gastro tour to Kosmač Fortress, 14th-century Stanjevici Monastery and to a local family for a home-grown meal for a similar experience. 
19. Nightlife
Next to the beaches, Budva is also famous for its vibrant nightlife. People come from all over Montenegro to party in Budva. 
It's easy to go bar-hopping in the old town. Most of the bars have outdoor areas - perfect for summer heat.
There's a 1am curfew for music in Budva Old Town, so when the bars shut down everyone heads up to Top Hill, on the hill just above Budva.
Top Hill is by far the most popular club in Montenegro. It fills with up to 5,000 people all summer. In fact, it's only open in July and August!
After the old town bars close, grab a cab up to Top Hill, just 5 minutes from town and party into the wee hours. Top Hill regularly features international djs and has wine, vodka and Jacuzzi bars as well as a VIP area.
20. Casinos
Many people come to Montenegro and want to visit the casino featured on 2006's James Bond film, Casino Royale. Unfortunately, it wasn't filmed in Montenegro! It was filmed in the Grandhotel Pupp in the Czech Republic.
So although you can't play at the same table as James Bond, you'll find casinos in these hotels:
21. Podmaine Monastery
Podmaine Monastery, Budva. Image: Deposit Photos
Podmaine Monastery, nestled on a hillside at the edge of Budva, is a serene 15th-century Serbian Orthodox monastery. 
This hidden gem is made up of two churches; the smaller one dates back to the 15th century, while the larger one was constructed in 1747. Both are adorned with beautiful frescoes, adding to the monastery's historical and artistic appeal. 
It offers a tranquil escape from Budva's busy vibe with stunning views over the Adriatic Sea. And just a short distance away, you'll find a lookout point that's ideal for taking pictures of Budva from above.
22. Budva Promenade
Don't miss out on the lovely promenade stretching from the Old Town to Sveti Stefan. It's a lovely walk where you'll pass by some scenic spots like Slovenska Plaža, Zavala Cape, Bečići Beach, Kamenovo Beach, Pržno, and Sveti Stefan.
Remember to pack your camera and your swimsuit too – there are plenty of perfect places to take a dip along the way!
23. Sunset Dinner
Budva's sunsets are some of the best in Montenegro. And watching the sun set over the Adriatic Sea with your special someone is an experience that's not to missed!
You can't go wrong with a seaside seafood restaurant (called konoba). Some of my favorites are:
Dukley Seafront Restaurant - high-end dining with spectacular views of the sunset and old town

Jadran - good quality seafood and meat right on the water near Budva Old Town

Blanche - high-end dining with magical sunset views in the picturesque seaside hamlet of Pržno
24. Sveti Stefan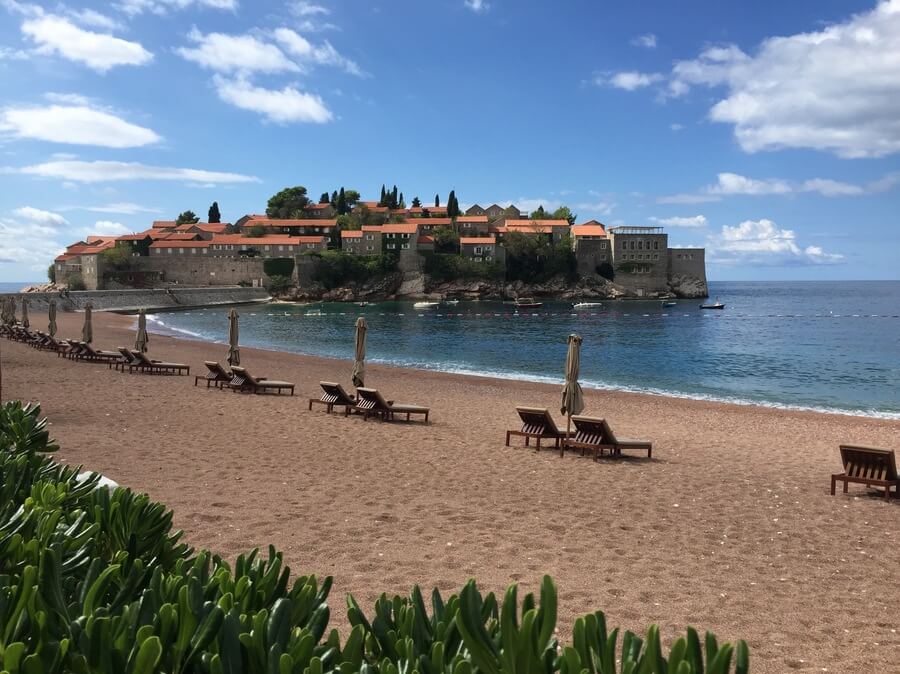 Visiting Sveti Stefan from Budva is a must-do experience. This picturesque islet, connected to the mainland by a narrow isthmus, is just a short drive from Budva. 
Once a 15th-century fortified village, Sveti Stefan is now a luxury resort, famed for its beautiful architecture, stunning Adriatic views, and idyllic beaches. Neighboring Miločer was a royal summer residence of the Karađorđević family.
You can stroll through Miločer Forest Park, swim on Queen's Beach, admire former Miločer Palace. Although access to the islet is restricted, the nearby public beach offers a perfect spot to admire its beauty. 
Don't forget your camera – the views, especially at sunset, are truly unforgettable!
25. Budva's Cats
Although Kotor Old Town is known as Montenegro's cat capital, cats are abundant throughout Montenegro and Budva is no exception.
To get a dose of head scratches and cats' amusing antics, visit Snack Bar Vihor in Budva Old Town. Aside from the resident cats, Vihor is popular with tourists and locals alike for its good coffee, reasonably-priced cocktails, and quirky yet comfortable atmosphere.
>> Montenegro's only high-quality, high-volume cat sterilization project.
More Great Budva Pages
Getting to Budva
Tours to Budva
The Montenegro Full-Day Tour includes a huge amount, including Lovćen National Park, Njeguši, Petar II Petrović-Njegoš Mausoleum, Cetinje, Pavlova Strana, Rijeka Crnojevića and Budva.

Say Hello to Budva is a private tour that includes Budva and Budva Riviera highlight, Sveti Stefan.
The Kotor and Budva Full-Day Tour from Dubrovnik is a group tour that visits both Kotor and Budva.
By Plane
The best airports to fly into are Tivat (21km/12mi away) and Podgorica (65km/40mi away) airports.
You can also fly into Dubrovnik airport in Croatia (72km away) and travel to Montenegro. Beware that you may face lengthy queues at the border, the Kotor Bay ferry and on the roads between Dubrovnik and Budva in July and August, particularly on weekends.
Read More: Flights to Montenegro
By Car
Budva lies on the E80 Adriatic Highway. It's very easy to drive yourself to Budva in your own car or with a rental car from the airport.
It's only a 30-minute drive from both Kotor and Tivat (longer in summer because of extra traffic). Be sure to stop at El Ray just before you descend into Budva for some beautiful views over the Adriatic Sea and Jaz Beach.
If you're staying in Budva it pays to choose accommodation with parking. Parking in Budva can be a challenge in the peak months of July and August.
My favorite car rental company in Montenegro is Localrent. Localrent is based in Budva and works with local car rental agencies to bring you the best choice and service at 5 - 25% below market rates.
Read More: Dubrovnik Airport to Montenegro
By Taxi
You can easily book private transfers from any airport to Budva, and if you stay in a central location in Budva you can do without a rental car if you prefer.
You can walk to beaches and restaurants and use local taxis and tours to get around. If you plan to do a lot of sightseeing around Montenegro, I recommend hiring a car because the public transport network is not suitable for sightseeing.

By Bus
Budva's bus station (Autobuska Stanica Budva) is in the center of town. You can catch regular intercity buses to Budva from elsewhere in Montenegro and neighboring countries like Serbia, Croatia and Bosnia and Herzegovina.
Local's Tip: Visit one of my favorites Merkur Restaurant beside Budva Bus Station for excellent local food at local prices! They serve generous portions of Balkan grill, traditional roasts and seafood... and do all of them well.
There's also a little area with animals, which makes it a top choice for families.
By Train
You can't get directly to Budva by train. The closest train station is in Bar (40km/25mi away). From Bar train station you can hire a car, get a bus or book a transfer to Budva.

By Ferry
There's no direct ferry to Budva. The closest ferry port is in Bar (40km/25mi from Budva) and there are sailings from Bari and Ancona, in Italy, up to six times weekly.
Update: This ferry services has been suspended indefinitely.
Frequently Asked Questions About Budva
Absolutely! Budva is a must-visit for its stunning beaches, vibrant nightlife, and rich history. The blend of modern amenities and ancient charm, like the Old Town, makes it a popular destination for travelers.
Budva is renowned for its beautiful beaches, lively nightlife, and the historic Old Town. It's a perfect mix of sun, sea, and history.
Kotor and Budva offer different experiences. Kotor is known for its stunning bay and medieval architecture, offering a quieter, more historical vibe. Budva is famous for its lively beaches and nightlife. It depends on whether you prefer relaxation and history (Kotor) or beaches and parties (Budva).
Ideally, spend at least 3 days in Budva. This gives you enough time to explore the Old Town, enjoy the beaches, and experience the nightlife. If you can, extend your stay to relax more or explore more destinations around Montenegro.
Yes, you can swim in Budva. This coastal town boasts some of Montenegro's most beautiful beaches with clear, calm waters, making it perfect for swimming, especially in the summer months.
Many beaches in Budva are free, offering easy access to the public. However, many beach areas, especially those near luxury resorts, charge for amenities like sunbeds or offer private sections.
Yes, Budva is often considered a party town, especially in the summer. It's famous for its vibrant nightlife with numerous clubs, bars, and beach parties that attract a lively, young crowd.
English is widely spoken in Budva, especially in tourist areas, hotels, and restaurants. While not everyone may be fluent, you'll generally find that communicating in English is quite easy in this popular tourist destination.
Book Your Trip With My Recommended Providers