Herceg Novi Restaurants
This post may contain affiliate links which means that if you purchase through my link I may earn a small commission which helps to keep this site going. Thank you. You can find more info in my disclaimer.
We have a number of favourite Herceg Novi restaurants that we like to visit again and again. They're the kinds of places where you know you'll always get good service, a good meal and more often than not a sea view to go with it. 
discover kotor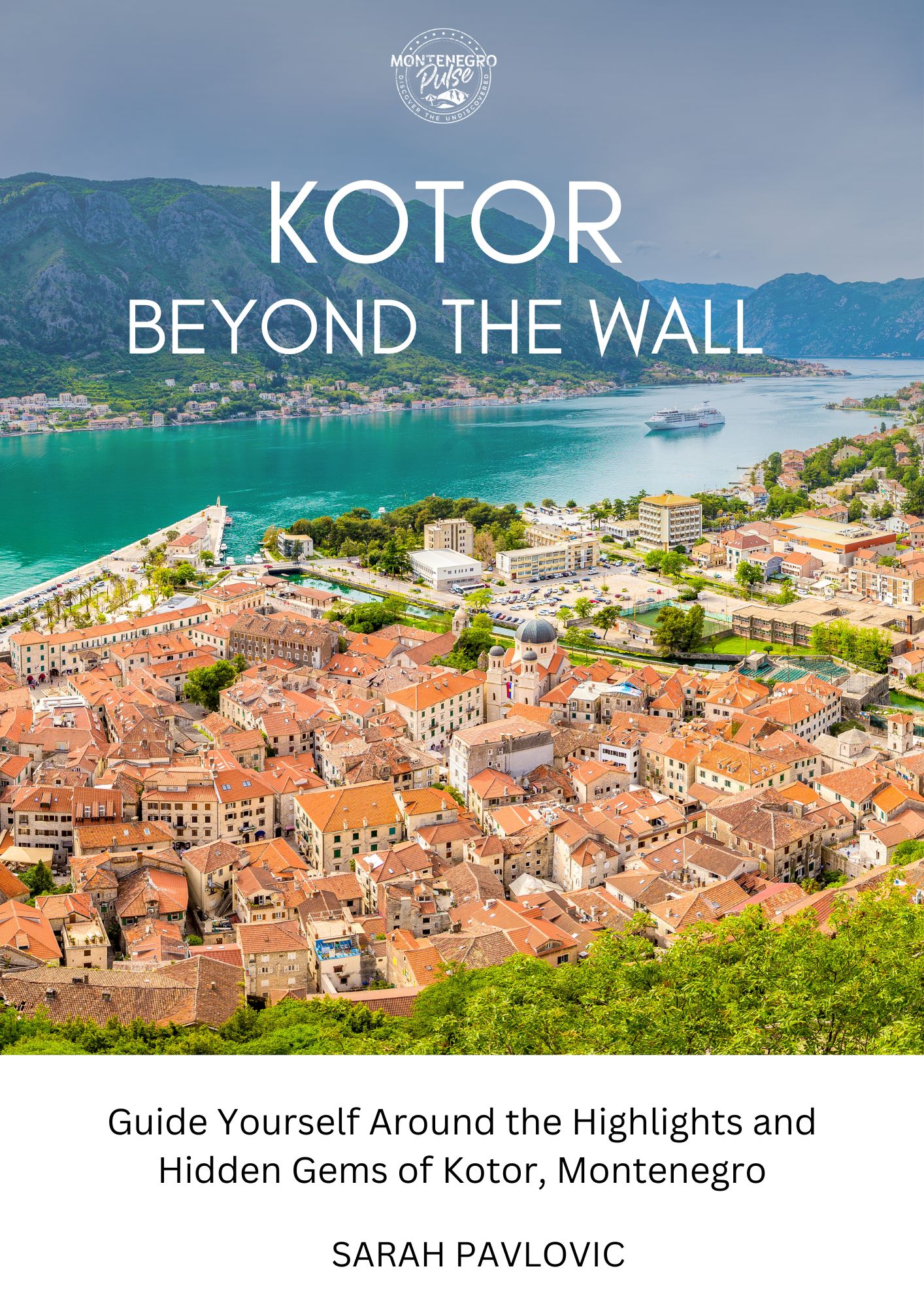 Guide yourself with the
"World's Best Guide to Kotor"
Top attractions
Hidden gems
Bonus walking tour
What to eat
Exclusive experiences
Essential visitor tips
These are our favourites and we'd love to hear about yours! Further down the page you can let visitors know which Herceg Novi restaurants you've enjoyed... pay it forward and share the love - of good food!
Herceg Novi Restaurants in Town
Konoba Feral - Herceg Novi Marina

The delicious dinners served at Feral
One of our favourite Herceg Novi restaurants, Feral (FYI a 'feral' is the light used by fishermen for night time fishing) is a great restaurant right on the marina in Herceg Novi which offers huge meals at really reasonable prices. 
Read more about Konoba Feral here.
We like to take a wander down to Cafe Dodo afterwards for ice cream or head over the Bluefin overlooking the swimming pool and marina for a cake and cocktail.
Tri Lipe - Herceg Novi Marina
This restaurant is just up the stairs from Feral on the Herceg Novi marina. It specialises in Balkan-style barbecue meat dishes such as cevapi (sausages) and Njeguski steak (pork stuffed with prosciutto and cheese). If you're a meat lover, this would definitely be one of the Herceg Novi restaurants to put on your list to visit..
| | |
| --- | --- |
| Balkan sausages or cevapi (pronounced chevap-ee) usually come with onion and fries | Here you'll sit outside under the trees and enjoy your meal in classic Balkan style, with the outdoor barbecue sizzling away behind you. You'll get good quality, hearty fare, home-style breads and cheeses and a classic ambience. |
Again, the meals are large and the prices are really reasonable at around €8 - €12 a dish.
You can get a discount at Tri Lipe too with your Montenegro Explorer Card.
Nautilus - Igalo
There are actually two Nautilus restaurants in Igalo, although we prefer the large one with the terrace right on the seaside.

 You can tell by the fact that it's almost always full that this is a favourite local haunt all year around.
We like to stop here for a quick, casual meal like pizza, pasta or salad. As well as these, you'll find heartier meals of chicken, meat or fish and a large selection of cakes and desserts. One our favourites on the menu is the fish soup and rich, chocolate 'holla' cake.
Papagaj - Djenovici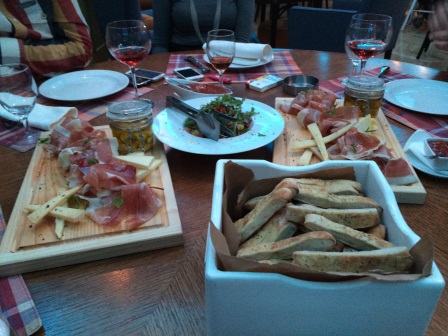 One of our favourites. This restaurants lies waterfront in Djenovici, about 10 minutes drive from Herceg Novi towards Kotor and is signposted on the main road. 
The fresh meals are accompanied by generous servings of home made bread and views of the Bay of Kotor. We like the brancin (sea bass) and grilled vegetable dish.
Read more about Papagaj here.
---
Do You Have a Favourite Restaurant in the Bay of Kotor?
Have you had an unforgettable meal in the Bay of Kotor? Share your story, tip or review about the best Kotor Bay restaurant that you've been to! You can even add your photos!
Restaurants In the Herceg Novi Area
Konoba Catovica Mlini - Morinj
This is my absolute favourite restaurant and is one of the Herceg Novi restaurants to put on your 'must-visit' list. You'll find it in a tiny village called Morinj, which lies between Herceg Novi and Perast.  
It's a converted watermill that's been in the Catovic family for centuries. They've now converted it into one of Montenegro's top restaurants and I you'll not regret a trip there.
The most striking thing about the restaurant is the setting... it's really stunning as you can see here.
Read more about Catovica Mlini here.
Konoba Ribar - Kostanjica
Konoba Ribar is my husband's favourite Herceg Novi restaurant and is right on the waterfront in Kostanjica, just next to Morinj. 
The restaurant has a large terrace with tables on the waterfront and tables inside with a fire for colder weather. There's also an aquarium inside and a well where they keep lobsters and shellfish.
This is the best Kotor Bay restaurant for really authentic Montenegrin seafood. Until this year it was open only for private reservations, but now they've opened up to the public... and we're so glad they have.
The food is all seafood and the menu depends of the catch of the day. We usually just order the owner's recommendations.

 Of special note is the mussel buzara. These come in both red and white and are both excellent. You can also order calamari made however you like it and whole fish, which the waiter will de-bone for you at your table. 
Read more about Konoba Ribar here.
---
Which restaurants would you add to this list? Feel free to take a moment to share your recommendations with visitors to this page below.
Do You Have a Favourite Restaurant in the Bay of Kotor?
Have you had an unforgettable meal in the Bay of Kotor? Share your story, tip or review about the best Kotor Bay restaurant that you've been to! You can even add your photos!
Herceg Novi Restaurants
help the stray animals of Montenegro
Book your accommodation anywhere in the world through any of the search boxes on our site and we'll make a donation towards sterilising stray animals in Montenegro. 
It costs you nothing, and you get the biggest selection and lowest prices guaranteed. It's a win-win!