Montenegro Pulse contains affiliate links and is a member of the Amazon Services LLC Associates Program. If you make a purchase using one of these links, I may receive compensation at no extra cost to you. See my disclaimer for more information.

The Best Kotor Videos From Around the Net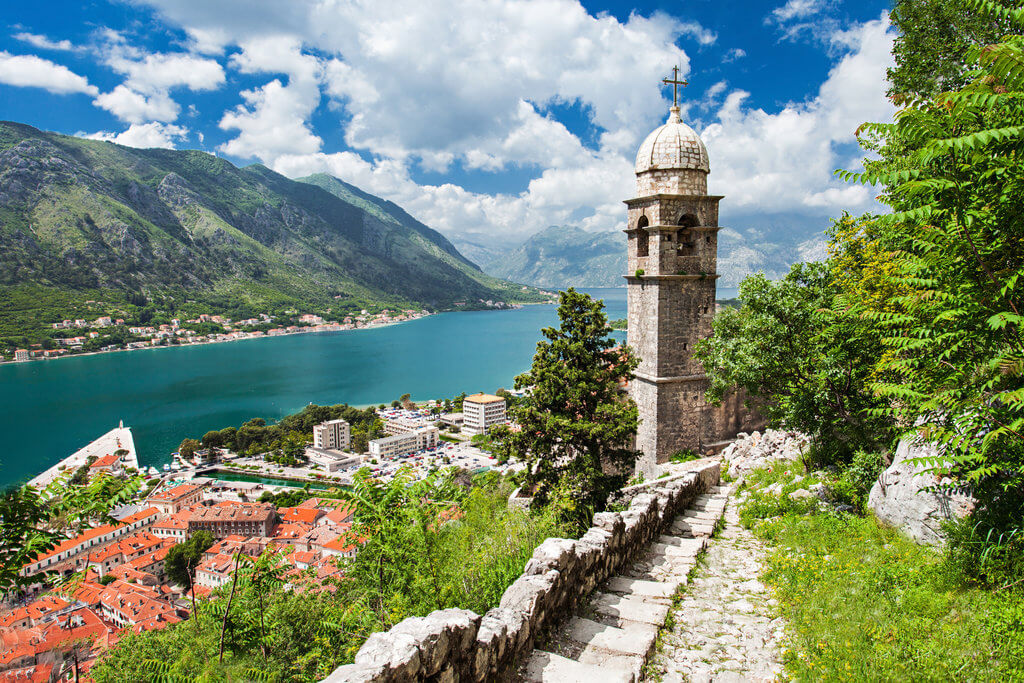 There are some fantastic Kotor videos on the net that show you just how stunning this place is.
The ancient walled town.
The fortress snaking up the mountainside.
The surrounding mountains that plunge into the Bay of Kotor.
It all combines to make for breath-taking videos.
I've seen so many great ones that I've decided to dedicate a page to the best Kotor videos from around the net. 
I think you'll be inspired!
1. Kotor Tourist Board
This video does a superb job of taking you on a journey of discovery through Kotor all year around. It features the traditions that make the Bay of Kotor such a unique and special place to visit - any time of year.
Visiting Kotor?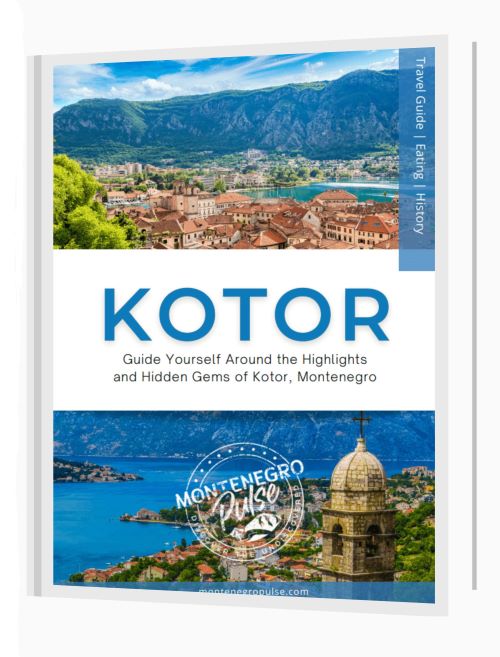 Don't miss the best of Kotor!
Discover the beautiful sights, hidden gems and authentic experiences that most people miss in Kotor.
Top attractions
Hidden gems
What to eat
Essential visitor tips
Bonus self-guided walking tour
---
2. Lonely Planet
Kotor is Lonely Planet's #1 city to visit in 2016... and they've made a great video to show future visitors what they can expect from a trip to Kotor. 
Find out about all the things you can do in and around Kotor during your visit here.
---
3. Brendan Van Son's Kotor Video
This is one of the best videos we've seen. Brendan uses a drone to give you a bird's eye view of Kotor and there's some great footage of the off the beaten track area behind the fortress walls.
---
4. Brad Pitt in Kotor
Here's a blast from the past for you! 1988 to be precise. Brad Pitt was filming in Kotor and aside from seeing a young Brad Pitt, it's really interesting to see how much Kotor has changed!
---
5. Kotor in a Minute
This Kotor video by Pascal Erb gives you a taste of what you can expect on a typical summer day in Kotor, all in a minute and a half.
---
6. Kotor in 30 Seconds
Kotor has become a hugely popular cruise stop. The port is right outside the old town, unlike some destinations where you need to get a taxi to see any attractions. Here's what you can expect if you're visiting on a cruise.
---
7. Around Perast
This is a really nice drone video of Perast and it's two islands. Perast is a stunning town just 15 minutes from Kotor and a must see if you visit Kotor. Our Lady of the Rocks is a must-see while you're there.
---
8. Capture the World's Montenegro Video
This video covers other parts of Montenegro like Skadar Lake, but it has some great footage of Kotor.
---
9. Kotor in 4K
This is a relaxing video that shows Kotor outside of peak tourist season. You see how relaxed the town is... another advantage of visiting Montenegro in the shoulder seasons.
---
So, do you feel inspired?
Kotor is a fabulous destination for so many reasons:
Stunning natural beauty
History
It's totally unique... there's nowhere like Kotor!
More Tips for Exploring Kotor and Montenegro from Kotor
---
Where to Stay in Kotor
In the Old Town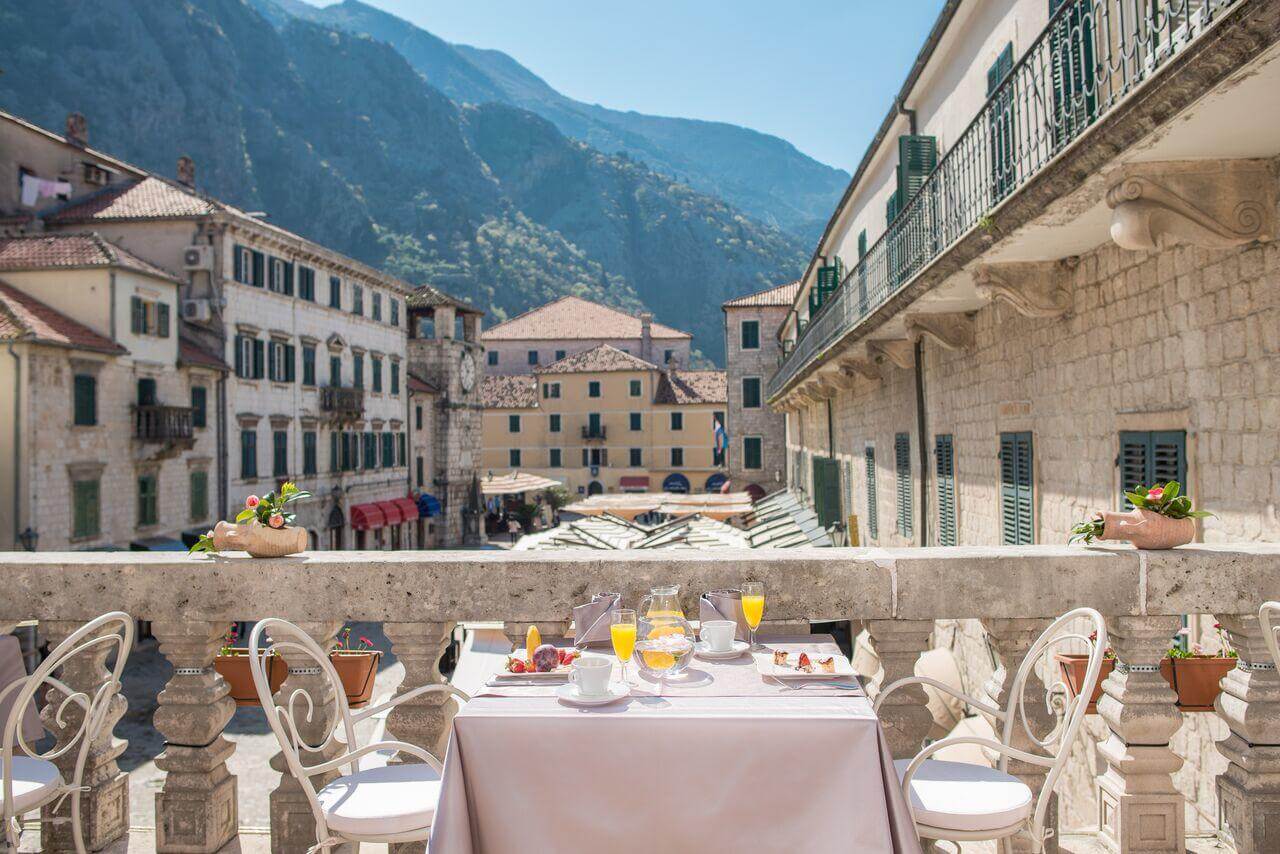 Kotor's old town offers old-world ambiance and style and there's a wealth of beautiful hotels to choose from.
Palazzo Drusko has comfortable rooms with a traditional look in a 600 year-old building that belonged to Kotor nobility. 
Boutique Hotel Astoria has one of the few rooms in Kotor that has a sea view and is set inside 13th-century Buca Palace.
Historic Boutique Hotel Cattaro has a terrace overlooking the old town's main square that will have you feeling like European royalty. 
On the Seaside
Staying on the seaside outside the old town will give you a quieter stay and those gorgeous Kotor Bay sea views.
Hotel Case del Mare - Essenza offers luxurious accommodation with a pool and guest beach near Kotor. 
Hotel Palazzo Radomiri is the place to relax and unwind after a busy day of sightseeing. Set in a Baroque palace, the hotel has a garden terrace, seaside loungers and has been tastefully decorated in line with the building's history. 
Muo Apartments have comfortable self-catering apartments with a large shared pool 1km from Kotor. Spend your evenings with a tall Vranac wine and enjoy the views of Kotor fortress all lit up at night.  
---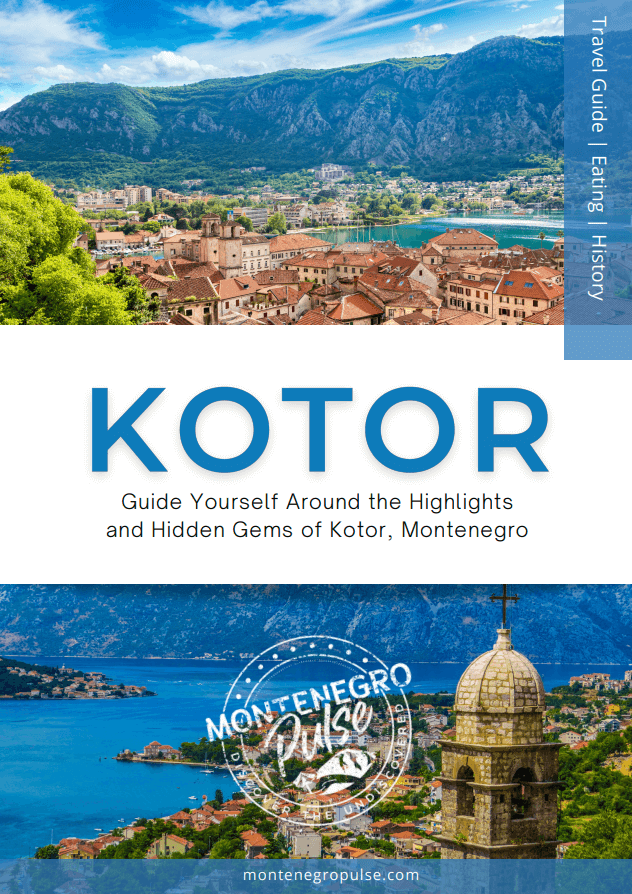 If you are visiting Kotor, my guide to Kotor old town is an indispensable book to take with you. This guide is like having a local best friend to show you the most interesting sights and hidden gems of Kotor.
Explore More of Kotor...
Kotor Video
Book Your Trip With My Recommended Providers