Montenegro Visa Information to Help You Plan Your Visit to Montenegro
This post may contain affiliate links which means that if you purchase through my link I may earn a small commission which helps to keep this site going. Thank you. You can find more info in my disclaimer.
This is where you'll find Montenegro visa information to help you plan your visit. Before you plan a visit, please take a few minutes to read this page carefully to see whether you need to apply for a visa.
Many tourists will be covered by the visa waiver programme which allows you to visit for up to 90 days without a visa. Some however, need to apply for a visa before visiting. This is where you can find out about whether you need a visa and if so, where to apply for one. 
discover kotor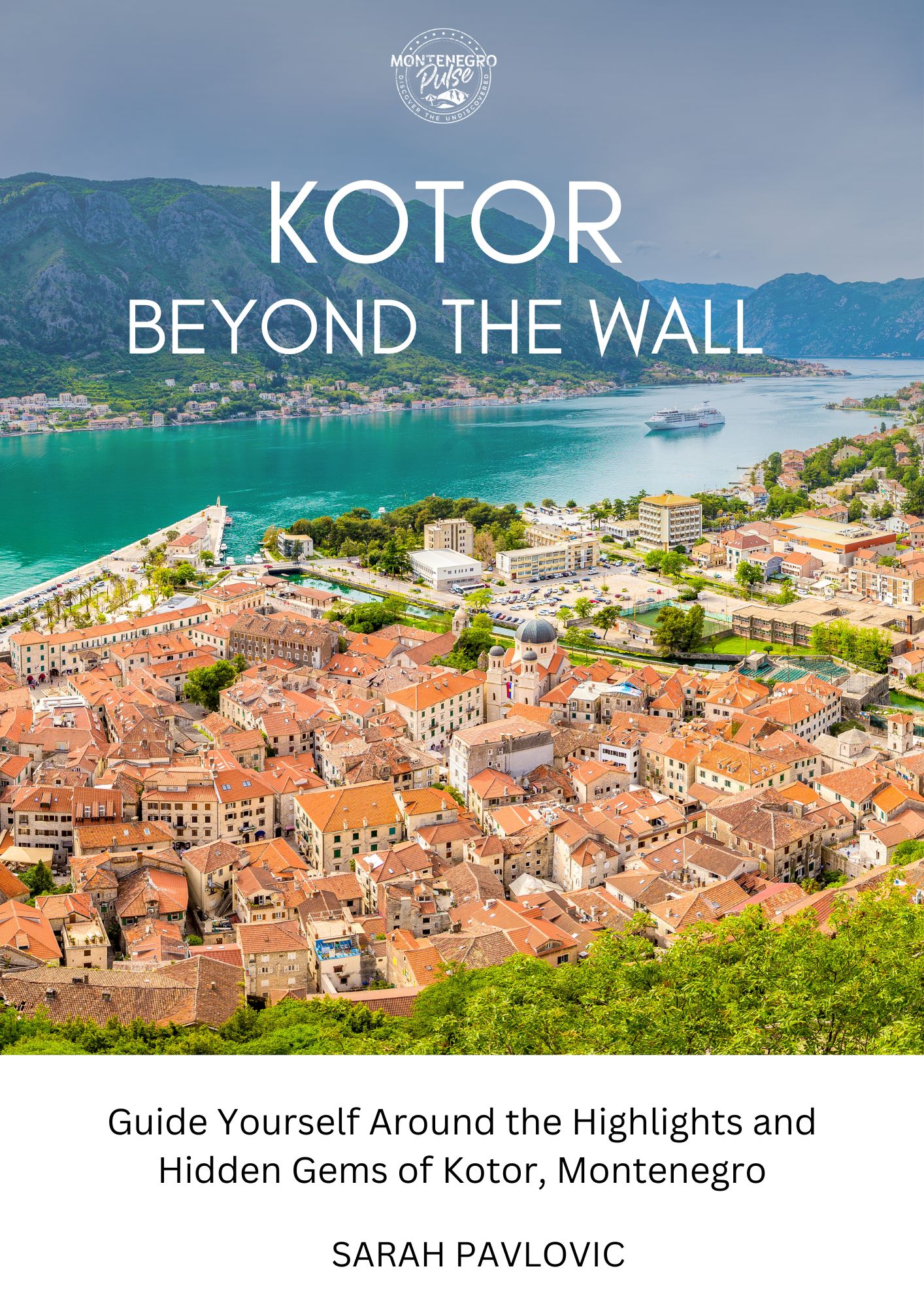 Guide yourself with the
"World's Best Guide to Kotor"
Top attractions
Hidden gems
Bonus walking tour
What to eat
Exclusive experiences
Essential visitor tips
---
Montenegro Visa Waiver Programme
If you hold a passport from any of the following countries, you can stay in Montenegro for up to 90 days without a visa. 
Albania, Andorra, Argentina, Aruba, Australia, Austria, Belgium, Bermunda, Bosnia and Herzegovina, Brazil, Brunei, Bulgaria, Canada, Chile, Costa Rica, Croatia, Cuba, Cyprus, Czech Republic, Denmark, Ecuador, El Salvador, Estonia, Finland, France, Germany, Greece, Guatemala, Honduras, Hong Kong, Hungary, Iceland, Ireland, Israel, Italy, Japan, Kosovo, Latvia, Liechtenstein, Lithuania, Luxembourg, Macao, Macedonia, Malaysia, Malta, Mauritius, Mexico, Monaco, Montenegro, New Zealand, Nicaragua, Norway, Panama, Paraguay, Peru, Poland, Portugal, Romania, Russia, San Marino, Serbia, Seychelles, Singapore, Slovakia, Slovenia, South Korea, Spain, St Kitts and Nevis, Sweden, Switzerland, Taiwan, Ukraine, United Kingdom, United States, Uruguay, Vatican City and Venezuela.
---
Other Exemptions
EU nationals can enter with an ID card. They don't need a passport.
Holders of a valid US or Schengen visa may transit for up to 7 days without a visa.
If you don't have a passport from one of these countries, read on for more Montenegro visa information and find out how to get a visa for your trip.

---
Montenegro Visa Information - Applying for a Visa
First of all, to double check that you DO need a visa click here.
The list of countries that don't require visas can change at any time. On this page you can enter your country of origin and it will tell you whether you need a visa or not and where you can apply for a visa. 

---
Types Of Visa
At the moment there are 4 types of visa available:

A: Airport Transit Visa. This visa is issued to foreigners for one or more transits through the airport international transit area, between international flights, without entry into the territory of Montenegro. It's valid for up to 3 months. As a general rule, foreigners who won't leave the international transit area in between flights at a Montenegro airport or on international flights don't need a visa. The Government of Montenegro reserves the right to stipulate that nationals of certain countries, for national security and legal order reasons, require an airport-transit visa.
B: Transit Visa This visa is issued for one or more transits through Montenegro and is valid for up to 6 months. With the Transit Visa you can stay in Montenegro for up to 5 days each time. You can get this visa once you can show you can legally enter your destination country. This visa can be both individual and collective (covering groups).
C: Short Stay Visa This visa is valid for one or more entries into Montenegro for tourist, business, personal or other purposes. You can stay for a maximum of 90 days in a six month period, which starts from your first date of entry. The multiple entry visa is valid for up to a year. In exceptional circumstances this visa can be issued for anywhere up to five years. The short stay visa can also be issued on both individual and collectives bases. In the case of a collective visa, it's valid for a maximum of 30 days.
D: Long Stay Visa This visa is valid for one or more entries into Montenegro. It's intended for those planning to stay for between 90 days and six months in a one year period.
This visa is issued to those:
 - intending to stay in Montenegro in order to perform business or other activities, provide advisory expert activities as agreed by the agreement on business and technical cooperation, on a long-term production cooperation, and on transfer technologies and foreign investments.
- coming to Montenegro to serve as a member of a foreign diplomatic and consular representative office to Montenegro or an international organization accredited to Montenegro, member of an economic and cultural representative office, as well as to the members of his/her family, i.e. members of his/her household holding diplomatic or official passports.
The Long Stay Visa is also issued to those planning to stay in Montenegro longer than 90 days for one of the following reasons:
1) employment and work, performing economic or business activity
2) seasonal work
3) secondary education and studies
4) participation in student exchange programmes or other youth programmes
5) specialisation or professional training and acquisition of practical skills
6) scientific-research work
7) medical treatment
8) family reunification
9) humanitarian reasons
10) other justified reasons specified by law or international agreement
Click here for more Montenegro visa information about visa types.
---
Visa Application Procedure
When applying for a visa, you need to submit your application personally at a Montenegrin embassy or consular office (keep reading to find out where your closest embassy is). In some cases they'll accept your application if you don't apply in person, but you will need to collect the visa in person once it's issued.
In the case of minors, the visa application must be completed by a parent or legal guardian.
Documentation
The following documents must be included with each application. Keep reading to find out where to download an application form.

valid travel document eg. passport. The period of validity of the travel document should exceed that of the visa's by three months.

one color photo 35x45 mm

proof of the purpose of stay in Montenegro (letter of guarantee by a physical person or letter of invitation by a legal entity, state authority in Montenegro or organizer of an international conference or event)

proof of confirmed accommodation (receipt from a tourist arrangement, hotel or other type of accommodation reservation that has been paid for)

proof of possession of means for sustenance during your stay in Montenegro, as well as for return to the country of origin from or for onward travel (cash, a bank account, traveller's checks, credit cards etc.)

proof of the means of travel and intention to return into the state where you come from or into a third state (a return airplane or other transportation ticket, a driving license)

proof of health insurance

proof that the consular fee has been paid

any other corresponding documents based on which the purpose and ensured accommodation in Montenegro can be determined
Click here for more Montenegro visa information about documentation.
---
Guarantee / Invitation Letter
If you're visiting for private or business reasons – for example visiting family - you'll also need to provide a letter of invitation or guarantee from your contacts in Montenegro.
You'll need a letter of guarantee from a physical person if you're coming for personal reasons. If you're coming on business, you'll need a letter of invitation issued by legal entity, state authority or the organiser of an international conference or event. These letters serve as proof of the  purpose of your visit and also stand as a guarantee that they will cover any expenses in the event you're not able to pay for your stay.
Click here for more Montenegro visa information about the guarantee and invitation letter. 

---
Visa Application Form
You can download and complete your visa application form from the Montenegro government's website.
Click here for more Montenegro visa information and to download an application form
---
Montenegro Embassies and Consulate Offices
I've done my best to keep this page up to date, but visa requirements are always open to change. I recommend you double check what you need to provide before applying for a visa. Your local embassy is the best place to get the latest Montenegro visa information.
You can find information about all of the embassies and consulates of Montenegro around the world here.
---
Related Articles
Visit Montenegro
Travel To Montenegro
Things To Do In Montenegro
Montenegro Visa Information
help the stray animals of Montenegro
Book your accommodation anywhere in the world through any of the search boxes on our site and we'll make a donation towards sterilising stray animals in Montenegro. 
It costs you nothing, and you get the biggest selection and lowest prices guaranteed. It's a win-win!