ATV Tours in Montenegro: Thrilling Tours through Stunning Landscapes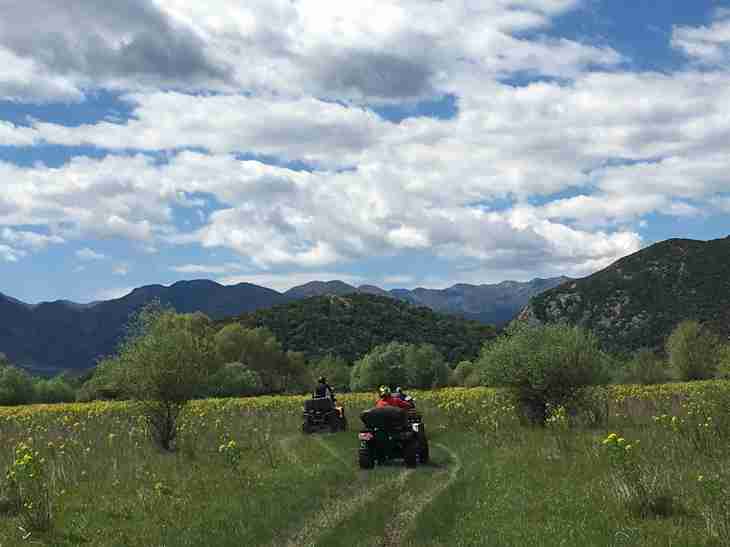 ATV tours in Montenegro
Would you love to explore some of Montenegro's most beautiful scenery?
But not keen on long days of hiking?
Or stuck in a stifling jeep?
I have the perfect activity for you.
ATV tours in Montenegro can take you to some of Montenegro's most spectacular scenic spots and introduce to the stunning culture and diversity that abounds in this tiny country.
With nothing between you and Montenegro's natural landscapes, you'll be immersed in the sights and smells of the country's wild beauty. Driving dirt tracks and off-roading through forests adds the thrill factor and the two combine to make a truly unforgettable experience in Montenegro.
This video shows you how incredible ATV tours in Montenegro are!
You can choose to combine the countryside along the Zeta River with a visit to one of Montenegro's premier wineries. Or you can adventure around one of the seats of Montenegro's cultural foundations to swim in the Balkans' largest lake, see wild horses galloping, drink brandy with a priest and try the local cuisine.
The hardest part will be choosing which tour to take! Let's explore them and then I'll leave the hard part up to you.

---
ATV Tours in Montenegro
ATV Tour and Winery Visit From Podgorica
This ATV tour from Podgorica's centrally-located City Kvart is a great way to see Montenegro's capital and experience one of Montenegro's most revered traditions – wine-making.
The tour starts out from the popular City Kvart area and heads through the winding streets of outer Podgorica towards Rogami, where you'll find Radević Estate.
Radević Estate is a family-owned winery, that's run by husband and wife team, Renee and Goran Radević. The criminologist and doctor gave up their professions in the United States to follow their dream of making wine in Montenegro… and the results are stunning.
They offer personal tours through the winery for small groups. Their passion for wine is clear and you'll see how they pay attention to every detail of their wine production – from using only their own, pesticide-free grapes, to their search for the perfect bottle.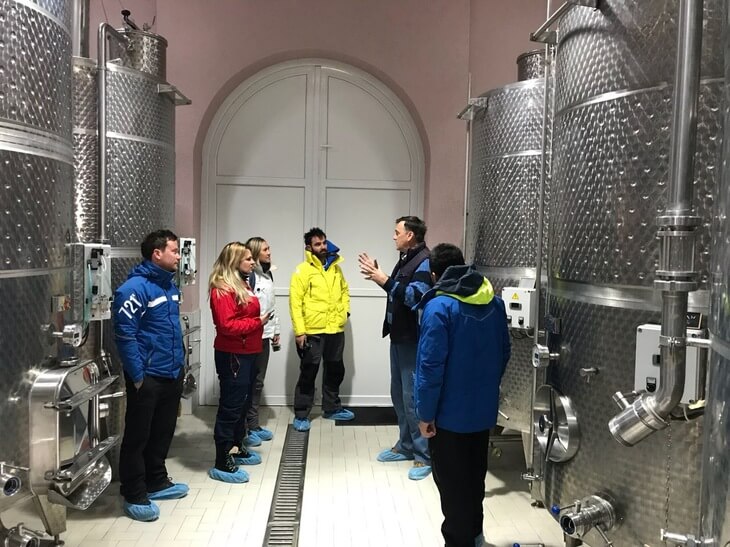 Once you've learned about wine-making in Montenegro, it's time to try the fruit of their passion. The tour includes trying six Radević Estate wines and spirits. Their pomegranate brandy took three years to perfect and I loved it's sweet tang. If sweet liquors aren't your thing, they also make grape, pear, quince and apple varieties, all from spray-free, local produce. Their red Vranac wine is the house wine of Montenegro's top hotel – 5 star Aman Sveti Stefan, and their sweet dessert wine, Renee, is an award-winner.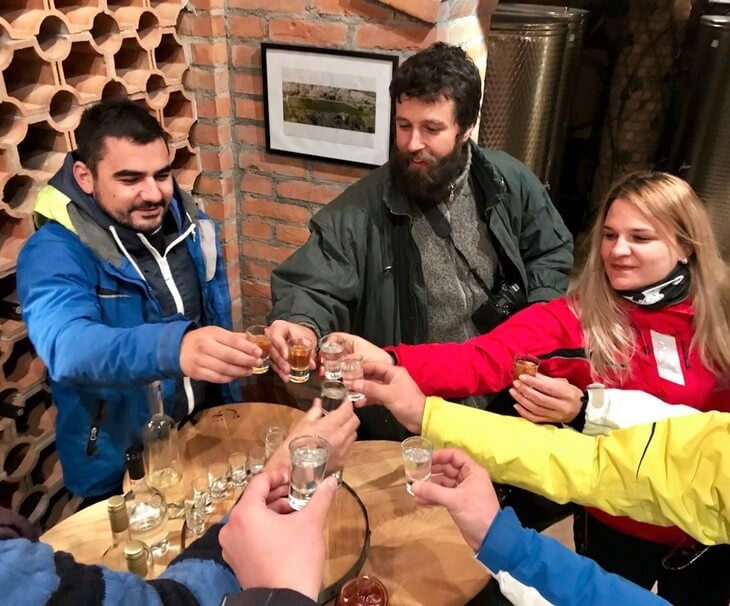 Zivjeli!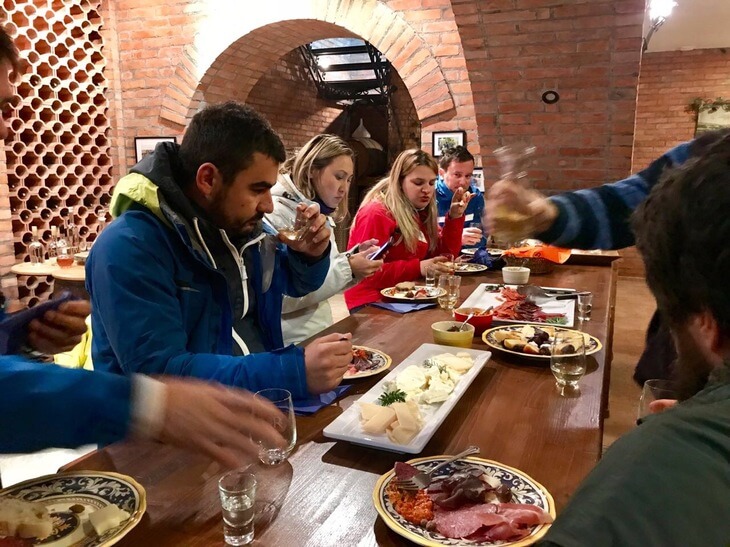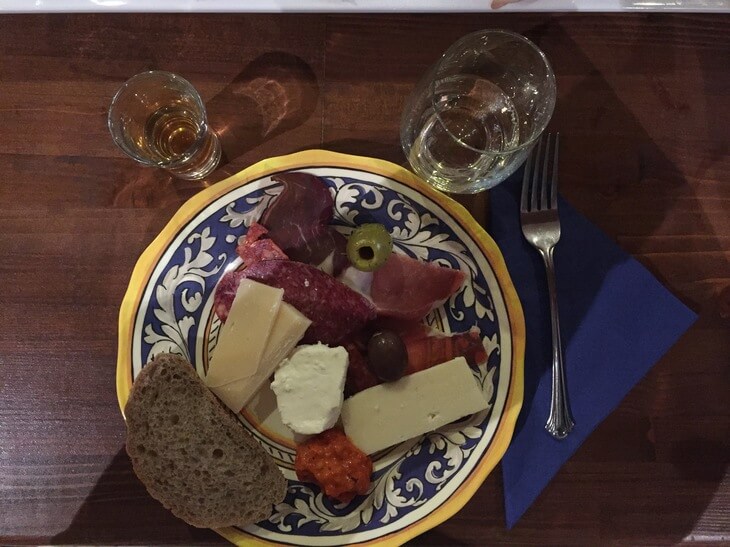 If you like their wines you'll be able to buy bottles, along with other goodies like candles made with herbs from their land, in the gift shop.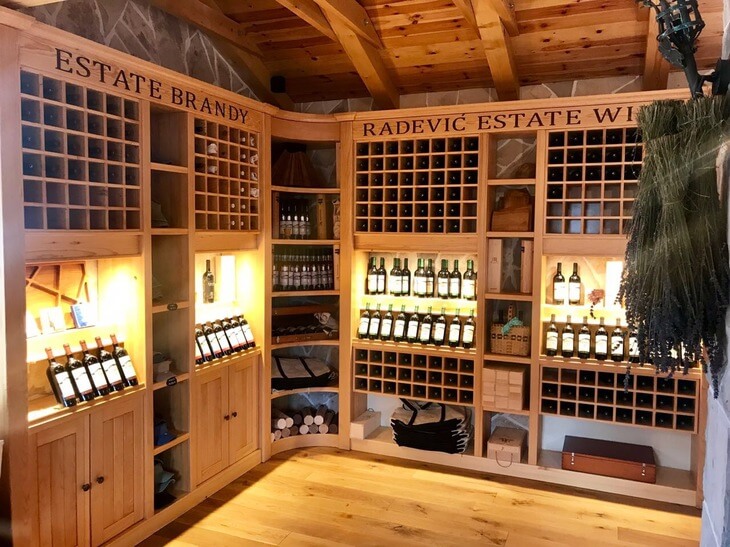 After the wine tasting, it's time to jump back on the ATVs and enjoy some off-roading through Podgorica's beautiful countryside. From Radević Estate you follow the Zeta River to Pricelje, Spuz and then Mareza before returning back to City Kvart.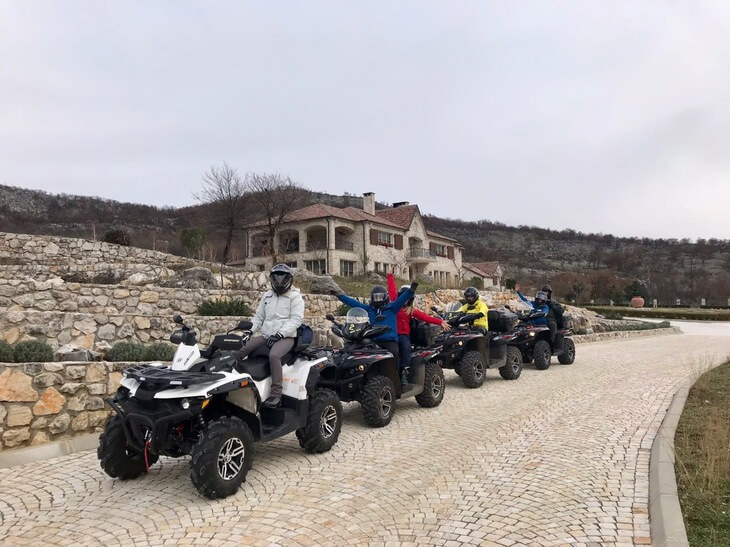 This was an incredible experience and I can't recommend it highly enough. We loved riding through Podgorica's back streets and countryside around the Zeta River with Mirko, the owner and guide at Rent ATV. Learning about the art of wine-making and then trying different wines with Goran Radević was fascinating, and just a bit intoxicating!
Local's Tip: You might be hungry after all that wine and off-roading, in which case I have a couple of recommendations for a post-ATV meal.
Opposite City Kvart, Delta City Mall has a food court (hear me out here) with a place called Voda U Kršu. Voda U Kršu has homestyle cooking that's sorely missing in Montenegrin restaurants. The menu changes daily, and you'll find dishes like goulash, schnitzel, roast meat and potatoes on offer. You'll also find a huge array of salad options and some beautiful cakes. The food is charged by weight and in general you can expect to pay about €5 per person – bargain!
Delta City, Cetinski Put, Podgorica 81000, +382 68 878 637.
If you're keen to try some Balkan Grill, head over to Gurman on Studentska and grab a plate of čevapi (Balkan sausages) with kajmak (cream cheese) and a fresh šopska salad. 
Gurman, Studentska, Podgorica, +382 20 244 777. 
Read More: Top Restaurants in Podgorica >
Tour Details
Start point: City Kvart, Podgorica.
Finish point: City Kvart, Podgorica.
Start time: Flexible.
Duration: 3 hours
What's included: ATVs, fuel, helmets, English-speaking guide, instruction.
What you'll need: Appropriate clothing like warm/protective layers, gloves and shoes, category B drivers licence.
Minimum Age: Drivers - 18 years, passengers - 16 years.
Price: €90 per bike (single rider) or €120 per bike (two riders), €25 per person for the winery tour.
Tour operator: Rent ATV
---
Zabljak Crnojevica Adventure
The Žabljak Crnojevića ATV tour is an amazing way to see one of Montenegro's most stunning destinations, Lake Skadar National Park. This is one of the most beautiful parts of Montenegro and seeing it on an ATV will truly take your breath away.

The tour starts out at in Žabljak Crnojevića, a settlement which dates back to the 10th century. A walk around the remains of the 15th century castle uncovers stunning views over the fields and lake surrounding it.

From here you'll head out across Ceklinsko Polje to the village of Dodosi on the shores of the lake. Then you'll continue on to Kom Monastery, a fascinating island monastery which was founded in 1415.
Kom Monastery is the only monastery on the lake that's never been damaged in war and has some of the most breath-taking views of the lake. Kom is also home to Father Filip Klikovac, who shares the island with his faithful flock of chickens, goats, donkeys, cats, dogs and bees. Father Filip loves to brew his own rakija (brandy) and keeps a vat (yep, a giant vat) of it to share with visitors.
Talking life, love and happiness (but take care, because talking politics is strictly prohibited) while sipping rakija overlooking one of nature's greatest creations – this is an experience you'll never forget.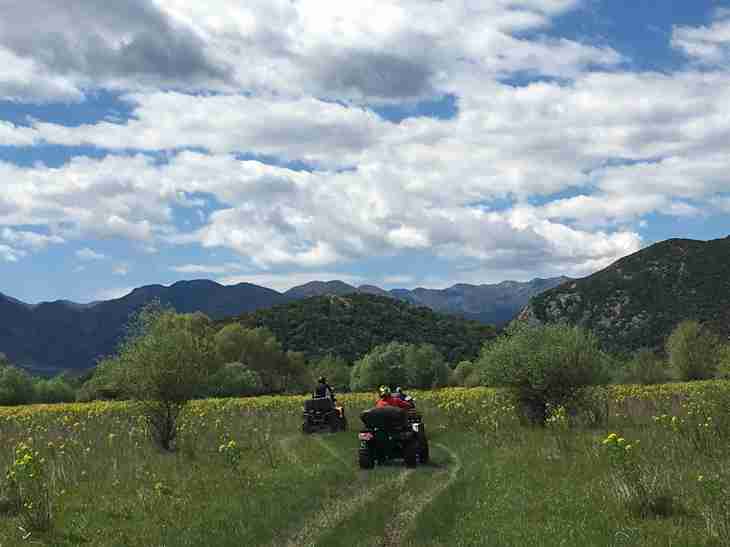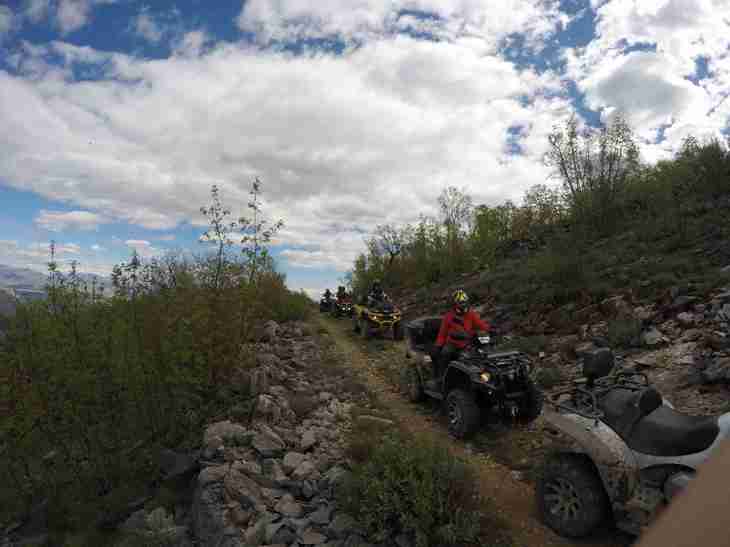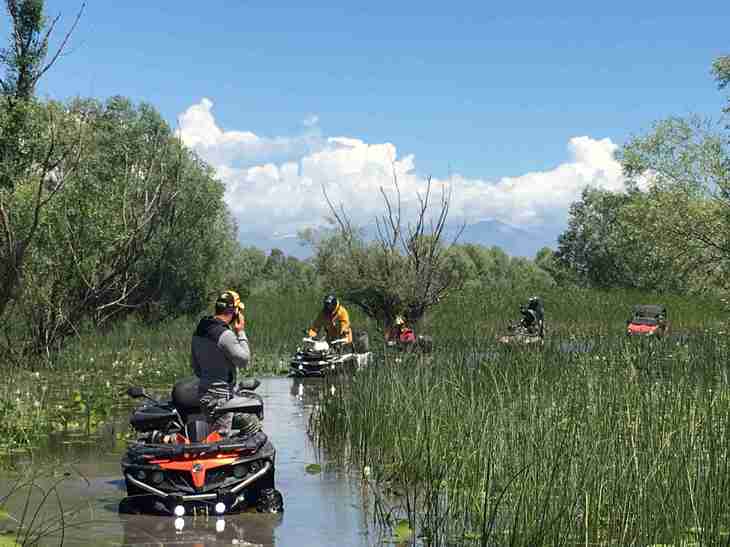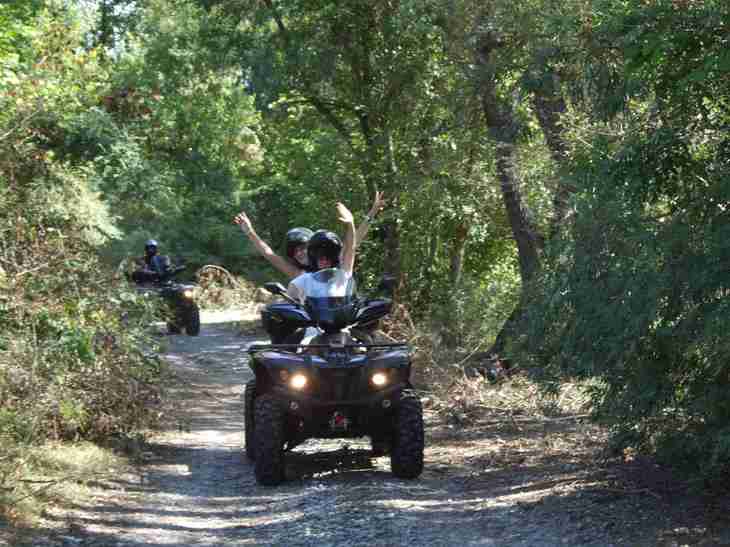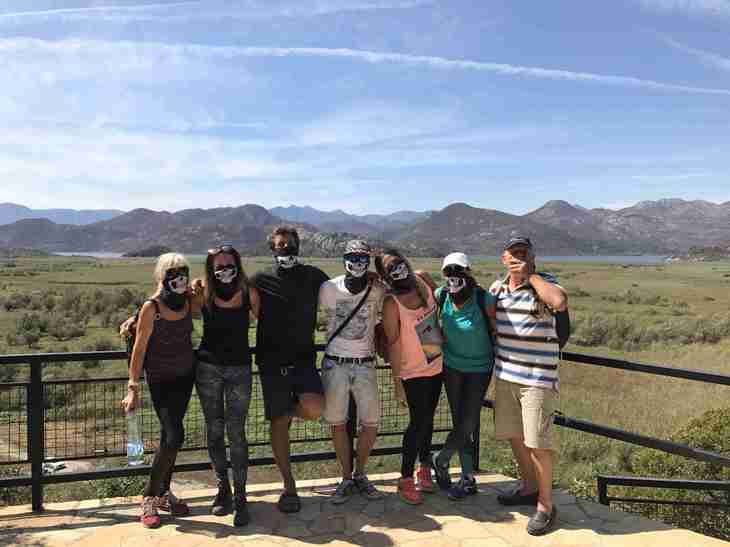 From the monastery you off-road through the forest to Bisevina, where you can cool off in the lake and see the wild horses galloping past.

After a dip in the lake it's time to grab some lunch. You can head over to Kod Karla, the floating restaurant for a lunch of traditional specialities from around the lake or make a barbecue in the shade of the trees. After lunch you'll drive back to Žabljak Crnojevića.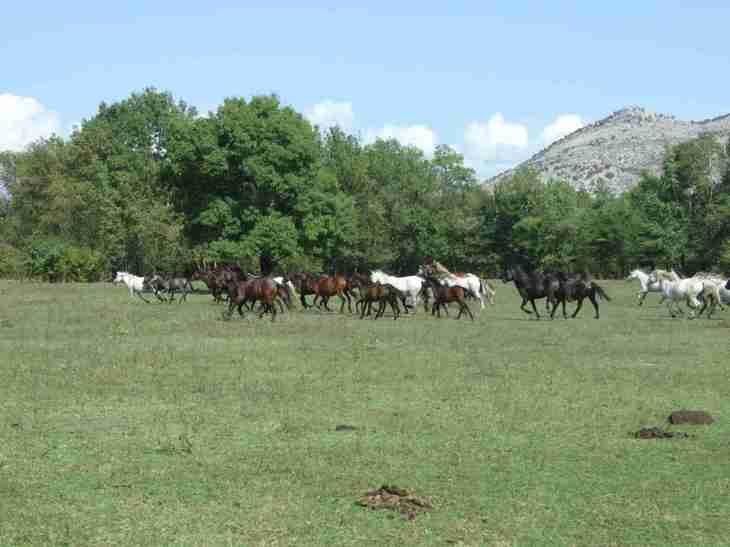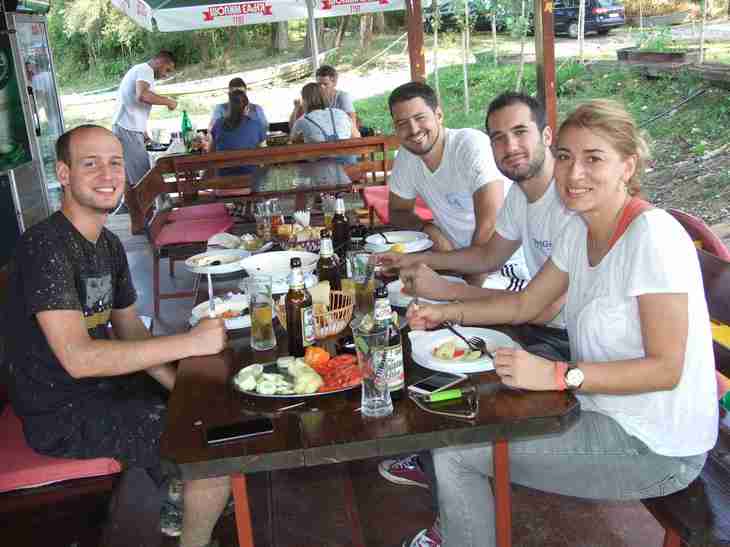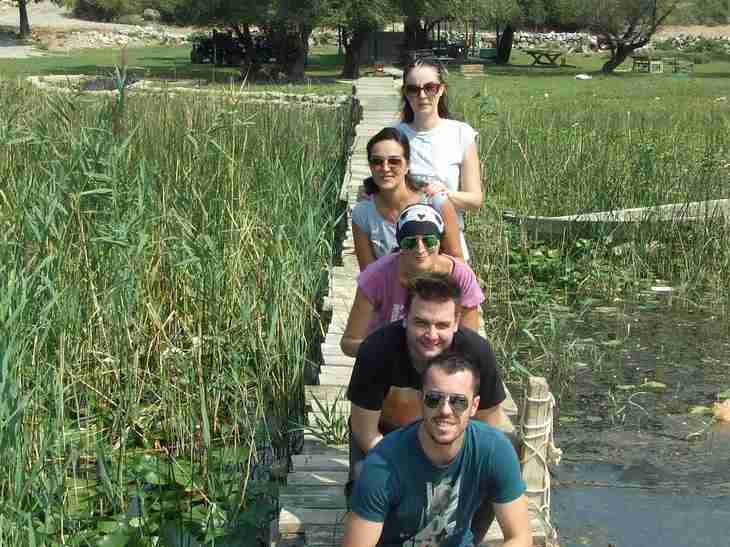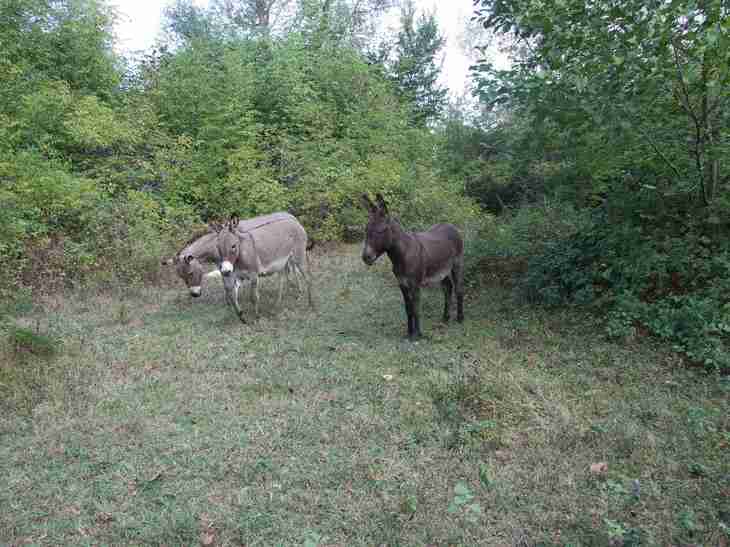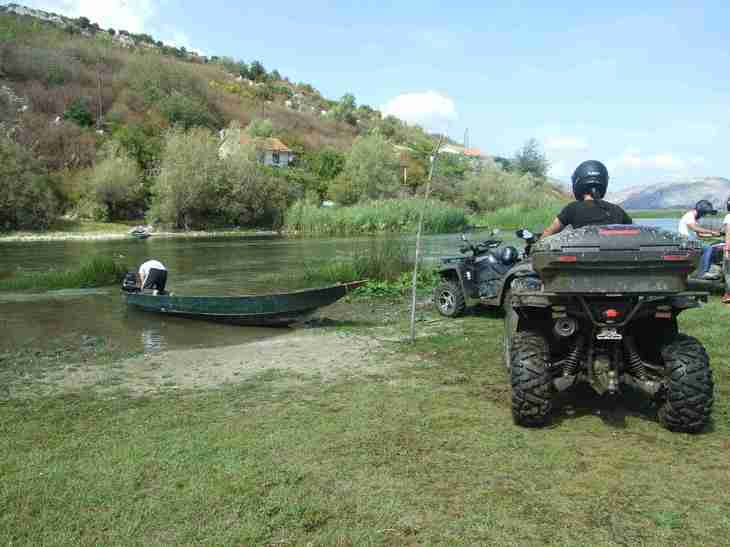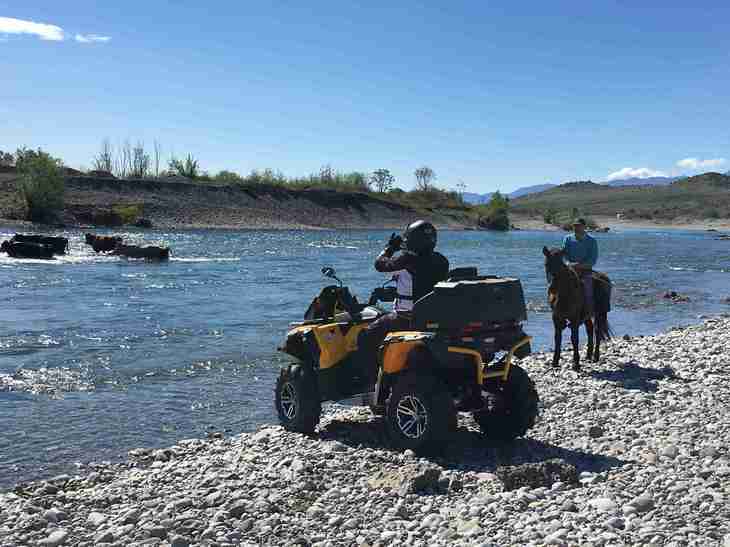 Tour Details
Start point: Zabljak Crnojevica.
Finish point: Zabljak Crnojevica.
Start time: Flexible.
Duration: 4 hours without lunch, 5 hours with lunch.
What's included: ATVs, fuel, helmets, English-speaking guide, instruction, protective clothing for dust and rain.
What you'll need: Appropriate clothing like warm/protective layers, gloves and shoes, category B drivers licence.
Minimum Age: Drivers - 18 years, passengers - 16 years.
Price: €90 per bike (single rider) or €120 per bike (two riders) + optional lunch.
Tour operator: Rent ATV
---
What To Bring On ATV Tours In Montenegro
You'll need: 
Protective clothing like trousers, enclosed shoes, windproof jacket, gloves in cold weather. 
Change of clothes for after the tour.
Category B drivers licence.
Camera/Go Pro - you can also hire a Go Pro from Rent ATV.
Cash for ATV tour and winery tour.
Drinks and snacks - there is storage on the bikes.
What's included:
650cc ATV bike.
Helmet.
Fuel
English-speaking guide.
Protective suit for dust and water.
---
Book ATV Tours in Montenegro
Ready to have your own ATV adventure in Montenegro?
If you'd like to book one of these ATV tours in Montenegro, you can send an enquiry directly to Mirko at Rent ATV using the form below. 
---
Related Articles
---
Home

>
Things To Do in Montenegro
> ATV Tours in Montenegro
---
Help us help the stray animals of Montenegro
Book your accommodation anywhere in the world through any of the search boxes on our site and we'll make a donation towards sterilising stray animals in Montenegro. 
It costs you nothing, and you get the biggest selection and lowest prices guaranteed. It's a win-win!