The Best Restaurants in Bar
This post may contain affiliate links which means that if you purchase through my link I may earn a small commission which helps to keep this site going. Thank you. You can find more info in my disclaimer.
Bar has a unique east-meets-west flavour compared to the rest of Montenegro. 
While you're here, trying one of the Turkish-influenced restaurants in the narrow old town streets is a must-do.
Then there are the seafood restaurants that will blow you away with fresh-caught and traditionally prepared Montenegrin seafood... with a sea view naturally.
But the number one must eat in Bar is... olives. One of Bar's claims to fame are its olive groves - one of which could be the oldest olive tree in the world. So it's no surprise you must try their olives and olive oil while you're here. 
---
discover kotor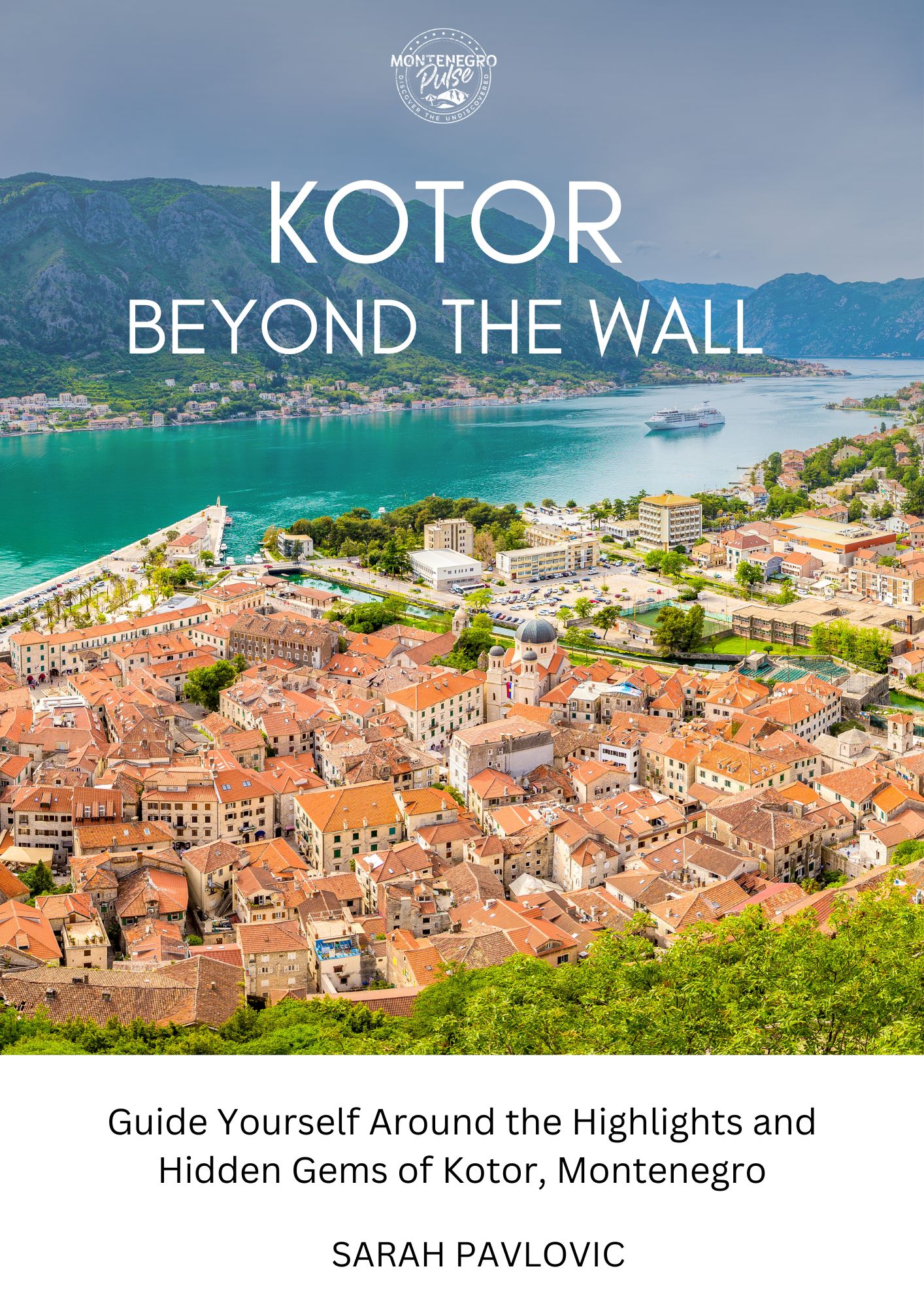 Guide yourself with the
"World's Best Guide to Kotor"
Top attractions
Hidden gems
Bonus walking tour
What to eat
Exclusive experiences
Essential visitor tips
Konoba Bedem
Hands down the best place to eat in the old town. Konoba Bedem serves excellent, fresh meals that locals and tourists alike rave about. The food has a Turkish influence that you don't find further north on the Montenegrin coast, so it's worth trying something different if you're staying north of here. 
The experience is topped off with an eclectic, homey terrace overlooking the main street leading to the old town. 
Address: Stari Bar (Bar Old Town)
Phone: +382 (0) 69 666 336
Hours: 8am - midnight
Prices: €€€
See reviews from other customers

---
Local's Tip: To eat like a local, finish off your meal with a cup of thick Turkish coffee and sticky sweet like baklava or tulumba!
---
Kaldrma
On the same street as Konoba Bedem, Kaldrma is another traditional restaurant service Turkish-influenced local dishes. In keeping with Muslim tradition, you can't buy alcohol here but everyone says the cranberry juice and Turkish coffee more than make up for it. The eggplant in tomato sauce dish from Kaldrma is not to be missed!
Address: Stari Bar (Bar Old Town)
Phone: +382 30 341 744
Hours: 10am - 10pm
Prices: €€€
See reviews from other customers

---
Voda U Krsu
One of our favourite restaurants here is Voda U Krsu. They have all kinds of traditional Montenegrin foods – like those that you'll find on our list here – as well as some modern favourites like pasta and chicken. At €10 or less for a main, you'll be delighted with both the meals and prices here.
Address: IV Crnogorske Proleterske Brigade 34, Sušanj
Phone: +382 (0) 69 324 346 / +382 (0) 69 022 868
Hours: 11am - late
Prices: €€€

---
Konoba Ribar
This restaurant is a wee way out of Bar and you'll need a rental car to get there. But it's worth it. Friends of ours who are Bar locals rave about this restaurant and so do the tourists who make the trip up there. 
Konoba Ribar is a great place to try Montenegrin seafood - sea bass, octopus, calamari... and olives :). Sit inside by the fire on cooler nights or bring some long sleeves and watch the sun set over the Adriatic in summer. 
Address: Pecurice, Bar Municipality
Phone: +382 (0)30 361 077
Hours: 8am - 11pm
Prices: €€€
See reviews from other customers
---
Le Petit chateau
Le Petit Chateau is a cute boutique hotel in Bar. It's set within the walls of King Nikola's Palace right on the promenade. Their restaurant is also very popular and is well known as the place to go for desserts. 
Address: Obala Kralja Nikole
Phone: +382 30 314 400
Hours: 8am - 11pm
Prices: €€€
See reviews from other customers

---
Sea Fort - sutomore
Sea Fort restaurant is part of the Sea Fort Hotel on the beach in Sutomore. This is the place to go if you're looking for somewhere modern around Bar. 
At Sea Fort you'll find modern Mediterranean-style meals like steaks, seafood, risottos and salads. You'll also get pizzas and kid-friendly dishes which makes this a good family choice too. 
Address: Obala Iva Novakovica, Sutomore 
Phone: +382 (0)69 314 888
Hours: 8am - 11pm
Prices: €€€
See reviews from other customers

---
More About Bar Montenegro
Restaurants in Bar, Montenegro
help the stray animals of Montenegro
Book your accommodation anywhere in the world through any of the search boxes on our site and we'll make a donation towards sterilising stray animals in Montenegro. 
It costs you nothing, and you get the biggest selection and lowest prices guaranteed. It's a win-win!