Montenegro Pulse contains affiliate links and is a member of the Amazon Services LLC Associates Program. If you make a purchase using one of these links, I may receive compensation at no extra cost to you. See my disclaimer for more information.

SBI! Review: Why Online Business Rules and How SBI! Compares to Other Online Business Courses
An honest SBI! review about my experience using SBI! to build an online business.

I've always wanted to be a business owner.
The freedom of not having to suck up to a boss, the independence, the challenge and the sheer pride of having 'Director' on my business card have always led me to seek ways to create an independent income.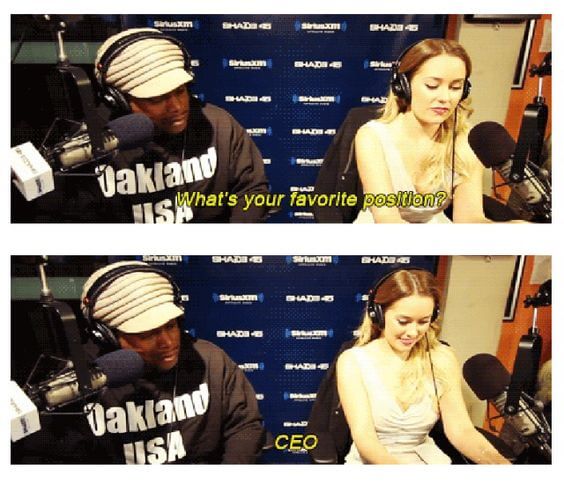 Amen sista!
---
My Story: Business Ownership Take 1 Aka 'Crash and Burn'
My first foray into real business ownership was a franchise based in shopping malls around New Zealand. Although I wasn't excited about retail, the numbers looked good and I was, as one of the advisors in the head office put it, 'green'.
I was so green I didn't even know what 'green' meant at the time!
But my husband and I quickly learned we were, in fact, green… and we'd made a huge mistake.
We'd borrowed heavily to get into this business and were now stuck working 362 days a year (the stores are closed by law 3 days a year) for less money than we could have earned at regular jobs.
The worst part was having to stay in the shops until 7pm on Christmas Eve and then having to go back on Christmas Day to prepare for the Boxing Day sale – a terrible Christmas tradition in New Zealand. Christmas falls in the middle of summer in New Zealand and instead of spending Boxing Day surfing, I had to spend it dealing with returns and bargain hunters.

But we were stuck there because the malls' one-sided leases meant that we were barely scraping by and were always playing catch-up, preparing for the next rent increase. The mall was making money. The franchise owner was making money. The only ones not making money from our business was us.
We finally got out of the franchise, but we took a huge financial hit and after six years of working we had nothing but grey hair to show for it. We were just grateful not to have gone bankrupt. How sad is that?
It's hard to express how bitter we felt, not so much at the lost money, but at the lost time. I was in my early 20's and should have been having fun. Instead we'd had no vacations and felt like the last six years were wasted.
It was off the back of this catastrophe that we decided to make a fresh start in Montenegro, my husband's home country. 

---
A Fresh Start
I've always loved travelling and (after an adjustment period) delighted in discovering new places, new things to do and new restaurants in my new home. Although it was a difficult transition, the place started to grow on me.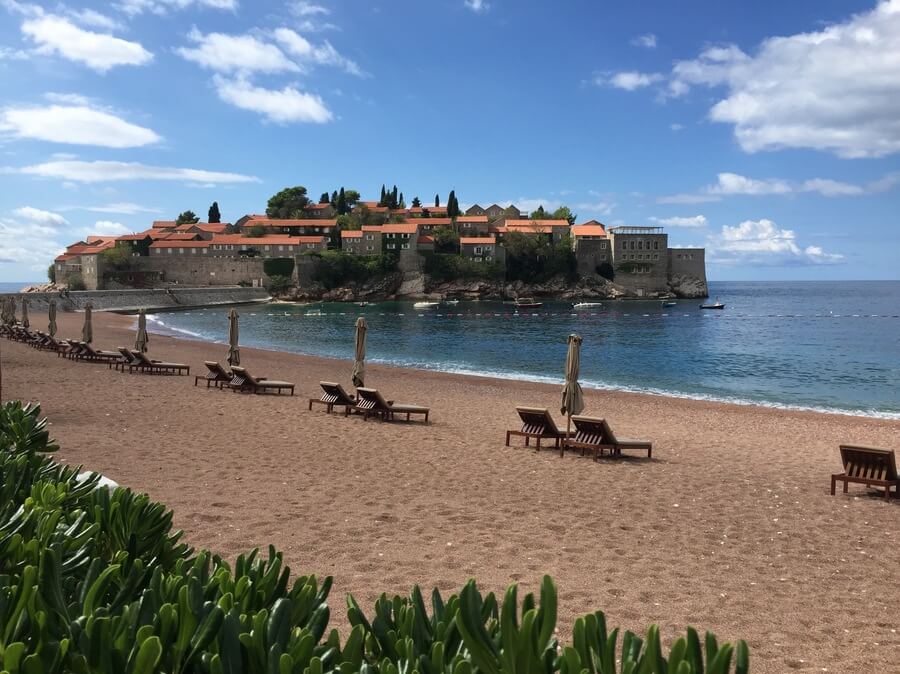 I know... it's hideous right?!
I got myself a job with a tour operator and helped people book their holidays in Montenegro. I often found myself on long phone conversations and writing epic emails to my clients about the best things to see, do and eat here. They were so grateful because although they'd heard Montenegro was beautiful, they just couldn't find reliable answers to their questions anywhere.
Although I loved my job, that nagging desire to be my own boss started to pull at me again. But I wasn't going to make the same mistake twice, I had learned my lesson the first - and second - times around. 
I'd also experimented with programmes like Amway in the past. Although there's no huge upfront cost like buying a bricks and mortar business, with Amway there's a huge personal cost in that all your friends and family start avoiding you because you're always trying to sell them something! The only way to make money with these schemes is to be super aggressive and try to recruit everyone you meet.
Our new business had to:
Have low financial risk – we were not going to lose the shirts off our backs again.
Not require smarmy and aggressive selling – ugh, who doesn't hate the hard sell? I like having friends!
Offer passive income potential – the business would have to keep running even if we didn't work on it full time or took a holiday.
Allow us freedom in our lives – this is the most important for us. We don't want to be slaves to our business this time. We want a business that gives us freedom, rather than taking it away.
With that in mind I googled 'how to start an online business' and came across Solo Build It! (then Site Build It! and known as SBI! for short).
I pored over every page on the SBI! site and just kept thinking 'This can't be true. Can it? Can I, who has no idea about programming, who struggled to update the website in two previous jobs, really have an online business? But these other people do and they're just ordinary people like me.'

This SBI! review contains affiliate links which means I'll get a small commission (at no cost to you) if you decide to join me and become an SBIer. 
100% of any commission I earn from SBI! goes to my pet project (as does 10% of my income from Booking.com) - spaying and neutering unwanted cats and dogs in Montenegro. It costs €62 to sterilise an animal here and every animal sterilised means hundreds more saved from a short and miserable life.
This is the only reason I've decided to add affiliate links to my SBI! review. If it weren't for this cause I would share my experience with SBI! purely for the satisfaction of giving back to the company that has given me so much and in the hope that someone like you will have the opportunity to live the life of your dreams.
After 3 months of researching and thinking, I decided to do it. I risked $29 (a lot less than the $420,000 we'd paid to buy into the franchise!) and bought a month of SBI!. Hubbo thought it was another of my crazy ideas, but it was easy to talk him into risking $29... see no hard sell!
Then I spent every weekend following the Action Guide – SBI!'s step by step guide for building an online business. 
But this wouldn't be a modern-day fairy tale if the heroine didn't make a huge mistake right?

In my quest to learn 'Everything There Is To Know About Online Business', I ignored the part in the Action Guide that said 'put your blinkers on and just keep building your business' and signed up for all the internet marketing blogs.
If you've spent any time at all researching online business, you'll know there are so, so, SO many blogs and courses about online business – all touting the latest 'secrets' you must know to make millions of dollars in just four hours a week by following your passion.

There were a few reasons why I felt like I needed to follow other blogs and do courses on top of SBI!:
I felt like I needed to know everything about everything before I could get started.
Lots of online marketers who are selling something use 'power words' and 'scarcity tactics' that make you feel like you just have to have what they're selling. This creates…
FOMO. Fear of missing out on the latest and greatest 'secrets' of making millions online is the biggest reason I parted with cash I didn't need to when I was just starting out.
It just seemed too simple. SBI!'s method of:
Content: Create content that helps your audience.
Traffic: Get traffic via free search engine traffic and gaining a social media following.
Presell: Help your audience. Earn their trust. Be genuine, not manipulative.
Monetize: Only once you've done all of these things, monetize your traffic by creating partnerships and helping your audience find things that will solve their problems.
just seemed too naïve? Honest? I don't know. I bought into the idea that the latest 'secrets' of online business would fast track my success. SBI! is very clear that although the process is simple, it's not easy and it's not fast.
SBI! just seemed too affordable. Too simple. Too good to be true.
So, I spent lots of time reading about the latest list-building techniques, even though I didn't have enough pages or traffic to start building a list.
I spent more time converting my site to the coolest, must-have single-column design, even though a two-column design suited me better.
And I spent a lot of time creating my own product (because that's what everyone should have right?), even though I didn't have enough traffic to sell it to.
And I kept doing courses, the most expensive of which was Marie Forleo's B-School which is priced at $2,000.
In short, I did everything but put my blinkers on and keep building.
But was it worth it?
Well, I started two online businesses at almost the same time.
One was a nutrition business following what I learnt at B-School and on other courses and making my own website with Wordpress. The other was Montenegro Pulse using SBI!.
You can tell which business succeeded and which ended up where 99% of online businesses end up… in obscurity and failure.

---
Paid Courses vs Free Blogs
Hold up, with all those 'make money online' blogs out there, why do you even need to pay for a course?
In theory yes, you can learn how to build an online business from free information online. However, your odds of success are slim to none. About 1% in fact.
First of all you have to find blogs that are actually offering correct information. Then, when you're following online business blogs, you'll end up spending hours reading about things you're not ready to implement and getting totally overwhelmed.
In the end you don't know what you should do first, get nothing done and end up with no business.
If you're serious about building an online business, you need to invest in learning how to do it. Otherwise you haven't got a business, you've got a hobby.

If your online business isn't making money, it's not a business. It's a hobby.
---
My SBI! Review
So here's my SBI! review and why I think SBI! is by far the best online business building course and tool available today.
SBI! Review: Content
SBI!'s Action Guide is a step-by-step blueprint for building an online business. It's broken down into 10 'Days' that you follow in order. 1 'Day' might take you an actual day, or it might take you a week, but it's a logical, step-by-step process that breaks business building down into manageable chunks.
The SBI! content includes:
Researching profitable niches that you're passionate about and that are winnable ie. ones that you can become a leader in, rather than just lost in a sea of oversupply ie. making no money.
This is one of the key ingredients to SBIers' success – the fact that SBIers start out researching ideas and making sure their idea is profitable before they start building a website. 
Deciding whether a blog or niche website are right for your business. Click here to see why a blog isn't automatically the best solution for most niches, despite all the 'make money from your blog' headlines you see.  
Investigating monetization options for your business. 
The technical step-by-step of registering a website properly. 
Good site design. 
Building traffic from many sources, not just search engines or social media. 
Developing relationships with your visitors. 
And finally, implementing your monetization strategies. 
On top of the Action Guide your SBI! subscription includes guides about:
Using Facebook, Instagram, Twitter and Pinterest to grow your business.
Copywriting: although B-School uses the cute phrase 'the friend filter', SBI! gives you a whole book about finding your voice and writing for the internet.
Monetizing options – most courses leave you with the feeling that your only monetization options are to create a review site, write an e-book, create a course (six weeks long of course, because that's how everyone does it!) and sell your 1:1 time. SBI! shows you there are so many more ways and other SBIers are only too happy to share what's working for them.
Buying traffic
Productivity tools
Making apps
Making graphics
Making videos
E-commerce solutions
Writing and selling ebooks
Creating and selling hard goods
Getting the right mindset for business building
Using Google analytics
Building links
Writing a newsletter
Podcasting
Webinars
Outsourcing
Pricing
And on, and on, and on. Literally every single facet of online business building is covered. 
B-School's content is broken down into six modules: Profit Clarity, Website, Communication, List Building, Offerings and Marketing.
B-School's content is made up of:
Editorial calendars.
Newsletters.
Writing headlines.
Persuasive writing.
Sales letters.
Offerings –this was a couple of lists of resources, no actual information.
Creating a customer avatar.
Brand positioning.
Hiring a website designer – another list of resources.
B-School's niche research is limited to 'following your passion' and has a simple (but pretty) PDF about choosing what you love and asking some people who already do what you want to do. There's no market research about supply and demand, and it offers no information on keyword research and finding out whether your idea is actually viable.
SBI!, in contrast, walked me through researching supply and demand for niches. I knew I had a profitable niche and how I would make money before I wrote a single word for Montenegro Pulse.
I did it all from my computer at home.
And I didn't have to send any awkward emails to people asking for their time.
There is nothing in B-School, or any of the courses I've done, that isn't covered in the SBI! Action Guide, forum and articles. There is a tonne covered in SBI! that's not covered in any of these courses.
Download anything from other online business websites and there's a 99% chance it will include the words 'cheat sheet', 'rapid growth' or 'million dollar formula'. These words are specifically chosen to make you feel like you have to have whatever the seller is selling. 
Only SBI!'s content is laid out like a step-by-step blueprint, walking you through the steps you need to take in the order you need to take them. It's very simple:
Follow the Action Guide, Day by Day, and supplement your knowledge with the additional guides as you need to.
SBI! makes sure you know what you need to know, and nothing more. The SBI! crew follows, analyses the data (and actually understands it unlike you or I would) and tells you if you need to do something.
That leaves you more time to make a video your audience will love and share with all their friends, instead of throwing your laptop out the window because you can't work out whether you should switch to HTTPS or even how to do it.
Other courses tend to just cover one facet of online business building – social media or mindset or marketing – so you have to buy courses for everything. With SBI! it's all in one place, for one price.
You know what else I noticed about many of these courses?
They were run by people who didn't have any other online businesses. So here's someone who has never had a successful online business, promising to teach you how to create a successful online business… hmmmm… that doesn't sound fishy at all!
They're just buying courses and regurgitating the content without trying any of it. That's why so many of the online courses out there are exactly the same and total rubbish. Or worse, they're writing fake SBI! reviews.
SBI!'s incomparable success rates are proof that their process works, and works in all niches.
SBI!'s system has allowed me to build Montenegro Pulse at my own pace, around being a full-time stay at home mum. Whether you're the tortoise or the hare, you'll find what you need to know, when you need to know it, among SBI!'s resources.

---
SBI! Review: Tools
With SBI! you build your own website – without the headaches. All the tools are provided with the SBI! package and you don't have to learn any programming. The SBI! subscription includes:
Keyword research tool for finding keywords that will bring you traffic. And if you don't know what a keyword is (like I didn't when I started), it's all explained in plain English as you go.
Drag and drop page builder means you can build pages, add images, fonts, links etc with no coding.
100+ beautiful and modern website templates that are responsive, so your site will look good on any device.
Form builder for adding forms to your site.
Forms for letting your visitors write pages and submissions.
Handy things like creating reusable blocks and cloning blocks that you use a lot.

 

Traffic stats – see your traffic statistics, most popular pages and visitor behaviour at the click of a button.
Searches for monitoring your niche.
Everything is in one place and it works together seamlessly. There's no installing a plug in, only to have that break another plug in you're using – there goes a half day on troubleshooting!
In fact, you can see all the tools you get with your SBI! subscription and what it would cost if you bought them separately here. 

With B-School you get:
·         A resource sheet about hiring a website designer.
So that's $2k for a course and then another $5k on a basic site. And you still need to update it and install plug-ins and troubleshoot it yourself.
Starting an online business was supposed to be cheaper than starting a bricks and mortar business wasn't it?
None of the courses I've done had any technical information for website building. This is by far the biggest barrier for most wannabe online business owners.
What about Wordpress and Wix etc?
Yep, there are plenty of website builders out there, but to get a decent website out of them you'll need to buy templates and either learn to code or hire a programmer to do it for you.
The most common mistake people make is they think a website = a business.
"Build a website and the customers will come!"
Er, no.
Do you know about pinging? SEO optimisation? How about RSS feeds?
No?
Me either. And I didn't want to waste time learning. I know about Montenegro. I don't know HTML or Javascript … and I don't want to know.
If you're like me and you don't know how to code, SBI! will save you soooo much time. They take care of pinging automatically. There's a one-click page analyzer for SEO. Update your RSS feed with one click when you publish a page.
Why waste time learning stuff that you don't need to?
And when something needs updating the SBI! programmers will do whatever is necessary and all you have to do is follow their instructions (which usually take 2 minutes) and you're done.
Need to make your website mobile-friendly? Click, click, boom, done. *Sit back on your porch with a G&T*
When you're trying to do these things on your own they can take half a day to work out and leave you tearing your hair out.
If you do know how to code or really want to use Wordpress, SBI! has SBI! for WP which offers you all the business building goodness they're known for in a format that works with Wordpress.
If you're building an online business, especially if you're working a full time job, have a family, or just a life, time is your most valuable asset. You need to be creating content, posting on social media, following your niche and learning about building an online business. You don't have time to waste half a day figuring out how to implement Google's spam filter.
---
SBI! Review: Results
SBI! has thousands of successful entrepreneurs among its ranks.
And they can prove it.
Profitable online businesses don't just happen and there's a huge failure rate, the SBI! process makes your chance of success more than 100x that of a non-SBI! website owner. 100x!
Click here to read other SBIers' stories.
Click here to read how SBIers stack up against non-SBI! solopreneurs.
There are also studies that compare SBIers' success to that of the other major competition available. Trust me, you'll want to read these before you start building a blog or website:
SBI! is all about your success. Everything they do is to help you create a successful business that offers you wealth, freedom or whatever your end goal is.

B-school also has testimonials… and you can read them here… in exchange for your email address.
There's no statistical data about the success rate of B-Schoolers available.

I love that SBI! has done all the number-crunching (if you join you'll notice they do it for everything) and worked out what works best and what doesn't. Their process works and they can prove it.

---
SBI! review: Cost
So considering SBI! knocks all the other online business courses out of the park, it much cost a bomb right?
Er, no.
SBI! costs $299 per year and you can get started for as little as $29… and it has a 90 day money back guarantee. You can try SBI! for three months with no risk at all.
You can also start SBI! any time – whenever you feel it's right for you.
Signing up for SBI! was a no-brainer for me. I was literally risking $29 and it came with a 90 day money back guarantee if I wasn't happy.
Signing up for B-School left me with sweaty palms and a stomach ache. 
---
SBI! Review: My Verdict
For me it's crystal clear that SBI! beats any other online business building course or platform available.
Their content, tools, support and cost are all better than anything else you'll find. Not only that, it's the only programme that continuously shows verifiable proof of their members' success. You can visit SBIers' websites, contact them and ask them about SBI! and you can see how SBIer's are overwhelmingly represented in the top-ranked websites worldwide. Most SBIers are doing this alone from their laptops, even though the other top-ranked sites have teams of staff.
SBI! will not push you to sign up by adding a countdown clock to their landing page.
They won't use clickbait language to manipulate you into joining.
Sometimes I wish they would, just so more people would have the opportunity of creating the life they're dreaming of!
SBI! treats you with honesty, integrity and respect from the moment you find them. They will guide you, coach you and be by your side whenever you need them. And they have the biggest hearts and the best success rates you'll find online.
But building an online business isn't for everyone. You need BAM:
Brains – knowledge about your niche. SBI! helps you discover your niche, even if you think you don't know anything about anything.
Attitude – a never-give-up attitude is essential to building anything, especially a business. You will make mistakes. All you have to do is pick yourself up, dust yourself off and get back on that horse again.
Motivation – building a business takes time and effort. There is no shortcut.
The difference with SBI! is that it makes it doable, where others just don't. So many of the obstacles that make people give up are removed. I know that I never would have been able to build an online business without the guidance, tools and community of SBI!. 
---
Back to My Story...
Shortly after I started my online business building journey, I got pregnant.
Not long before I went on maternity leave my boss stood up in the office, grabbed his crotch and said something I won't repeat here.
The only other guy in the office guffawed, the women tittered uncomfortably and I just kept thinking...
I am not coming back to this.
I am not coming back to having to pretend to laugh at laddish behaviour.
I am not coming back to being paid less because I'm a woman.
I am not coming back to working nights and weekends.
I am not coming back and leaving my baby with a stranger.
I am not coming back to sales targets and office politics and worrying about being penalized for being a mother.
I loved sharing Montenegro with my customers. I didn't love all the other things that went with the job.
And I bet you can think of a similar story from your job.
Over the last three years I've built a business that allows me to keep the parts of my old job that I loved and discard the rest. I've built a profitable business that has changed my life. And I've been able to do it in around 15 hours a week while my son naps.
Montenegro Pulse is now among the top 0.5% of websites in the world. That means it gets more traffic than 99.5% of websites out there.
And I'm just getting started. I know that there is so much more potential in Montenegro Pulse and I'm excited to explore all the ways I can help more people get the best out of their trip to Montenegro. 
Here are just some of the ways building Montenegro Pulse with SBI! has improved my life:
I didn't have to put my baby in daycare and I didn't go back to work when my maternity leave ended. Instead, I was around for his first smiles and first steps. I don't have to grovel to a boss to get time off whenever he's sick. Those things are priceless to me.
My typical day goes: 6.30am wake up and walk the dog, 8am breakfast and go to the beach. 11am head home for lunch. 12-2pm work while Kai naps. 2pm onwards hang out at home, go back to the beach or the gym.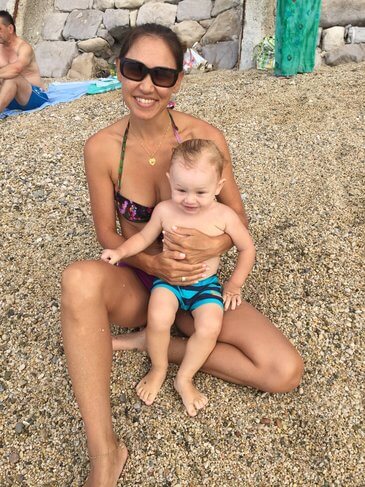 SBI! Review: We spend the rest of our time on the beach and going on adventures!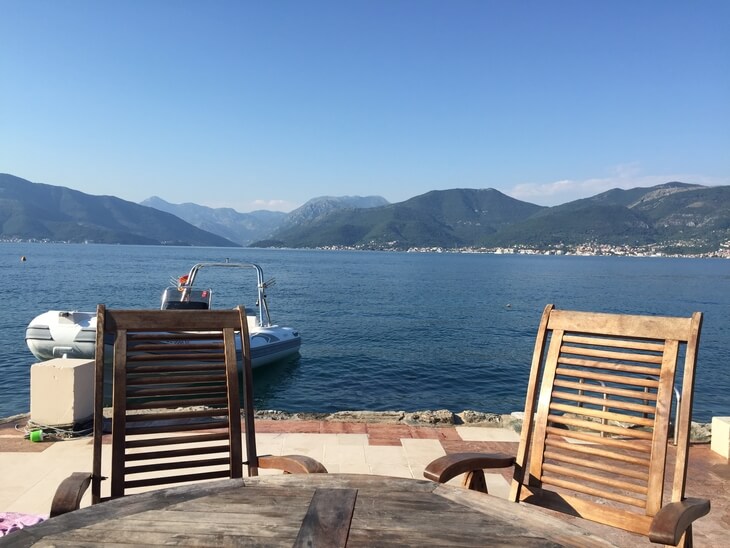 SBI! Review: My seaside office
Or this...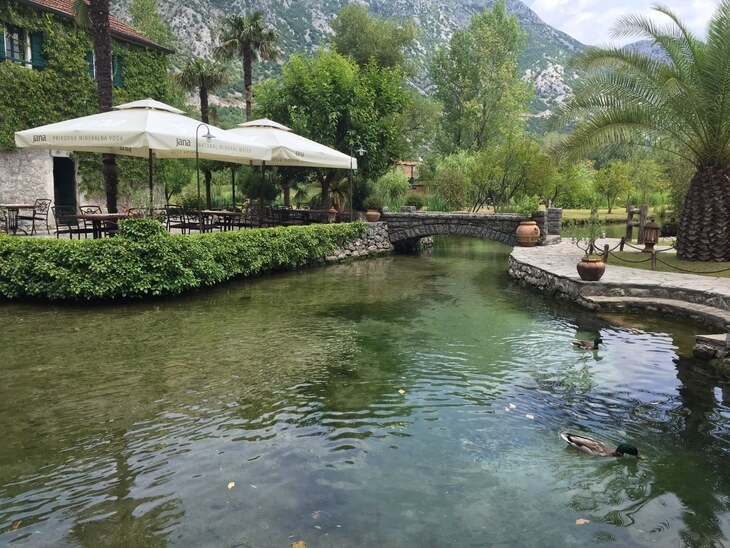 SBI! Review: The rent on this office is just the price of a coffee
Not too shabby right?
My business also allows me to help stray animals in Montenegro. I collect donations for sterilisations, help pay for vet bills and connect people who want to adopt an animal with people who can help.
I've created a profitable business and valuable asset. Unlike a personal blog, which is essentially worthless without the personality behind it, a niche site is a sellable asset. And if you've ever wondered about the value of websites, Finanacial Samurai has a fascinating article about how an online business is the best way to next level wealth.
I can't overstate how SBI! has helped me change my life for the better.
With SBI! you can live the life of your dreams. My dream is for us to split our time between Montenegro and New Zealand and skip winters. It won't be long until that dream becomes our reality. SBI! has made that possible for me and it can do the same for you.
If my SBI! review has sparked some BAM in you, you can take a video tour of SBI! here. I would love to see you become SBI!'s next success story! 

More SBI! Reviews and Information
Sitesell.com - the Solo Build It! homepage and a good place to start. 
Real Success - more SBI! success stories.
Case Studies - more SBI! success stories categorised by industry. This is a really good one to get an idea of what you can do.
Beware: There are lots of fake SBI! reviews out there by an unscrupulous company called Wealthy Affiliate. They suck people into their programme - people like you and me who just want to enjoy their lives, spend time with their families and contribute something good to the world - and direct them to write fake SBI! reviews saying Wealthy Affiliate is better. This sucks more people in and goes in a vicious circle. And no one is 'wealthy' but Wealthy Affiliate... isn't that the ultimate irony?

How do I know Wealthy Affiliate members aren't successful?
Well, SBII! being SBI!, they crunched the numbers. And the results are shocking. You can read about it here. Please don't be the next victim of a pyramid scheme like this!
---
Question Time!
Interested in SBI! but still a bit skeptical?
Got a question you want to ask me personally about SBI!?
Shoot.
If you want to know anything about SBI! from my perspective, just ask me in the comments below or use my contact us page. If you've had enough of the 9-5, I would love to see you empowered to change your life too. 
Happy travels,
Sarah xo
Pin This SBI! Review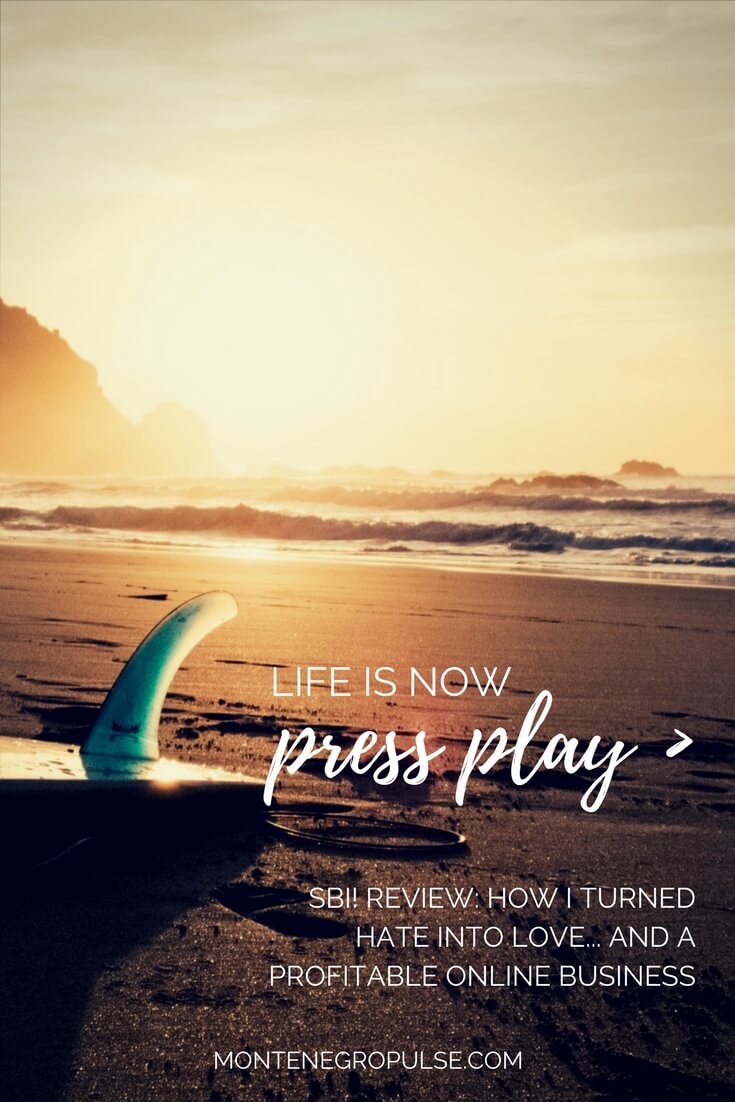 SBI Review
Book Your Trip With My Recommended Providers