Montenegro Pulse contains affiliate links and is a member of the Amazon Services LLC Associates Program. If you make a purchase using one of these links, I may receive compensation at no extra cost to you. See my disclaimer for more information.

The Best Tivat Hotels
Tivat hotels are second to none. This is where you can experience the new home of flip flop luxury in Montenegro. 
Tivat is fast becoming a popular place to stay. I have to admit that when we first arrived back in 2008, the first words out of my mouth were 'why would anyone want to live in Tivat?'
My how things change…
Fast forward a few years and Tivat has been completely transformed. This is due to the establishment of Porto Montenegro, but it's not just that.
Tivat's undergone a huge transformation from the unattractive communist-era town it was. Now it's a well-placed and pretty town.

Here are some of the reasons to stay in Tivat:

International airport 5 minutes from town.
Porto Montenegro with restaurants and attractions.
It's just 15 minutes to Kotor.
30 minutes to Budva.
10 minutes to the start of Lustica Peninsula.
You can get around town on foot.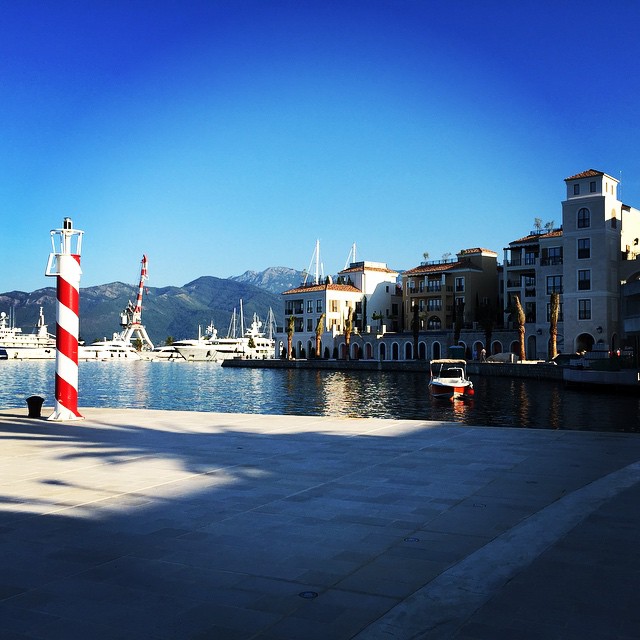 Porto Montenegro from Tivat waterfront
The central location is one of the best things about Tivat – everything is close by. You can explore the whole country from here.

And if you're wondering where to stay, you've got plenty of options. From budget-friendly to five star.
One of the great things about staying in Tivat town is that you can get around completely on foot. The town is  compact and it's so easy to just walk from place to place. This makes eating out a breeze. No worrying about drinking and driving.

Morning and evening strolls are a highlight. The promenade stretches from one end of Tivat to the end of Donja Lastva. You could even stretch this all the way to Lepetane. 
And if staying at the five star Regent isn't in your budget, you can always stop there for a drink in the evening and enjoy the atmosphere.

So now that you know why we love Tivat and why we think it's a great place to stay… here are our picks of the best hotels in Tivat.

5 Star Tivat Hotels
The Regent Porto Montenegro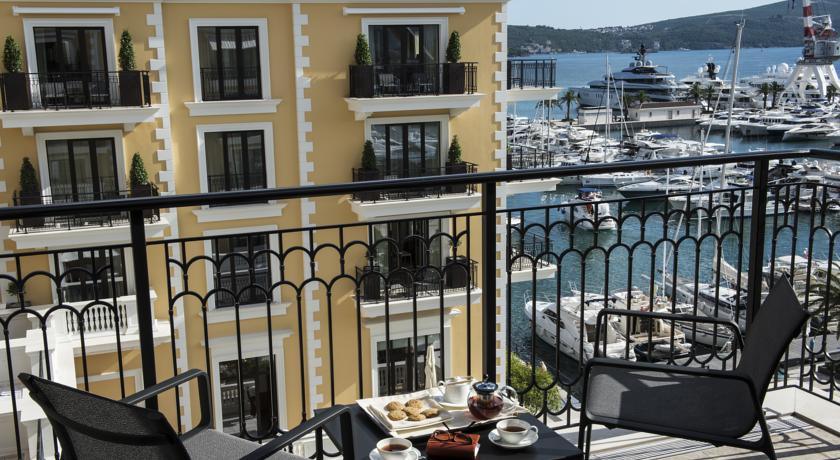 There's just one 5 star hotel in Tivat and that's the Regent in Porto Montenegro. The hotel is beautiful and is in a stunning location overlooking the marina. The hotel has all the amenities you'd expect of a Regent hotel and it's location combined with Tivat's compact size means you can easily get around on foot.
Features:
Indoor pool, gym and spa centre
Outdoor pool
Free WiFi
Free Parking
Balconies or terraces
Marina location
Starting at €213 per night
---
4 Star Tivat Hotels
Eco Hotel Carrubba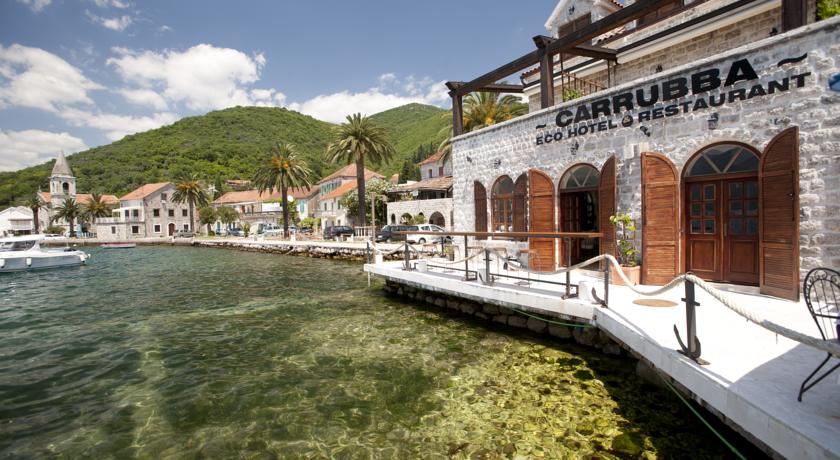 Eco Hotel Carrubba is a pretty boutique hotel in Donja Lastva, just a 10 minute walk from Porto Montenegro in Tivat. Donja Lastva is very picturesque with old stone homes and little alleyways.
The hotel is on a quiet spot right on the water and its own beach with loungers for guests to use. The hotel's restaurant also has a waterfront terrace. The modern and comfortable rooms have sea views and exposed stone walls. There's also free WiFi throughout and free parking onsite.
---
Hotel montenegrino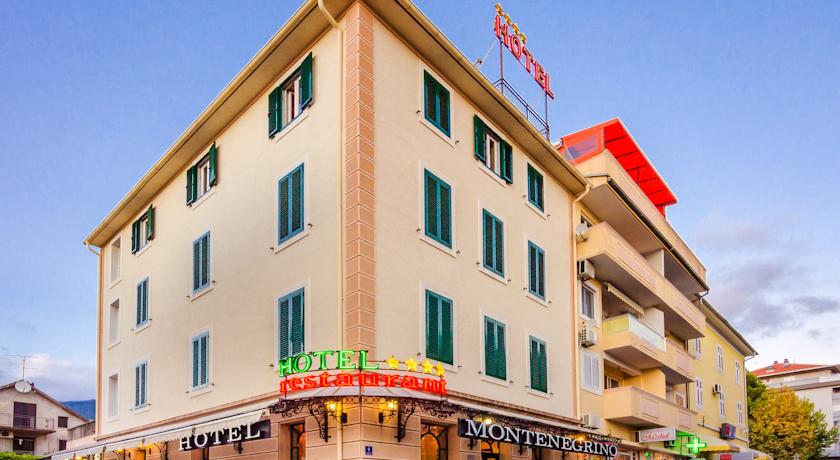 This hotel is in the centre of town, right across the road from the seaside. 
Features:
Free WiFi
Free parking
Breakfast included
Air-conditioning
Restaurant and bar
Starting at €60 per night 

---
Hotel Pine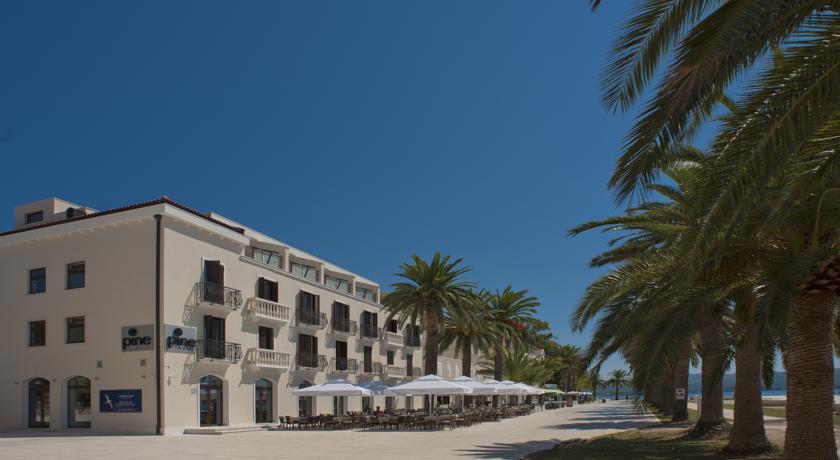 Hotel Pine is a newly-renovated hotel on the promenade in the centre of Tivat. The décor is modern and the seaview rooms have views over Tivat bay and Porto Montenegro – definitely worth spending a bit extra for.
Features:
Free WiFi in public areas
Gym and sauna
Free parking nearby (with reservation)
Air-conditioning
Restaurant and bar
Starting at €85 per night 

---
Hotel Palladium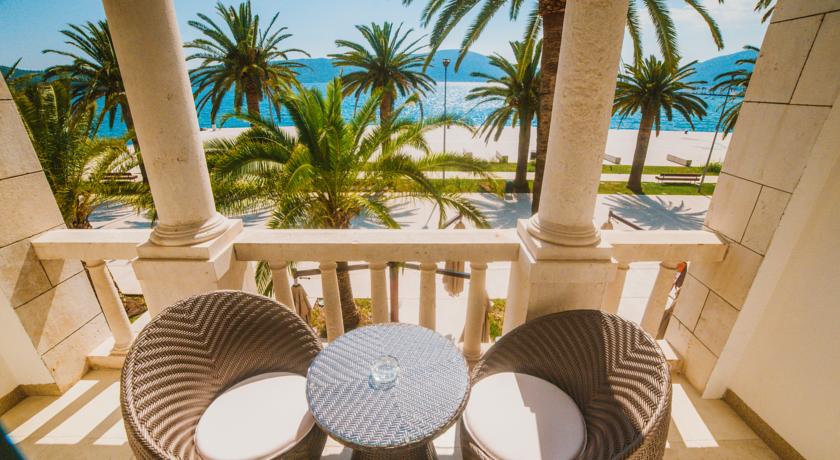 Hotel Palladium is another choice on the Tivat waterfront. The hotel is new, immaculate and comfortably furnished. It feels like a cosy getaway and cool escape from the summer heat.
Features:
Free WiFi
Free parking nearby (with reservation)
Air-conditioning
Restaurant and bar
Airport shuttle
Starting at €40 per night 

---
3 Star Tivat Hotels
Hotel Palma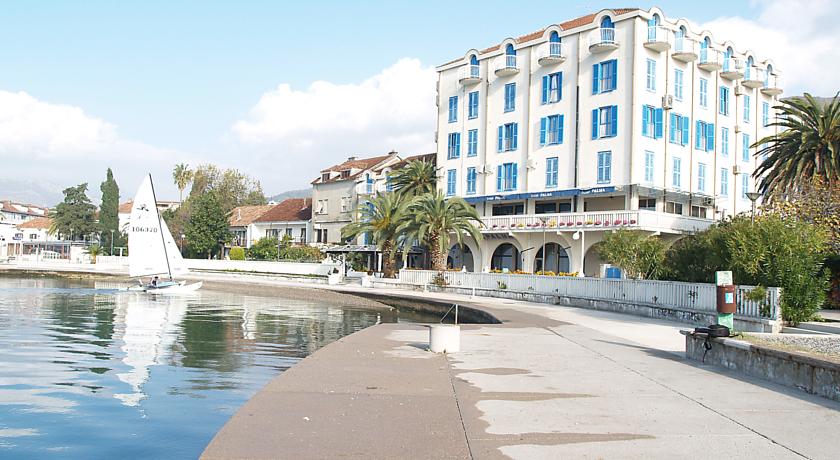 This hotel is on the sea front, close to the centre of town. The rooms are simple but clean. The hotel offers great pricing for such a central location.
Features:
Sea view rooms
Free WiFi
Free parking
Private pontoon swimming
Starting at €32.50 per night

---
Hotel San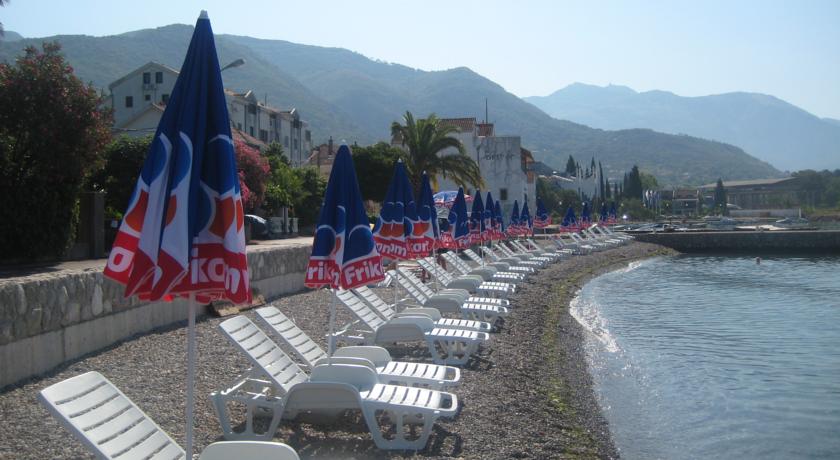 This hotel is ideally located in Tivat. It's only 200m from Porto Montenegro in Seljanovo. It's out of town so it's quieter and more restful than in the centre. It's also got a private beach with loungers for guests.
Features:
Free WiFi
Free parking
Private beach
Restaurant and bar
Balconies
Starting at €53 per night

---
Find More Hotels in Tivat
---
Related Articles
Best Hotels in Kotor
Best Hotels in Budva
Best Hotels in the Bay of Kotor
Tivat Hotels
Book Your Trip With My Recommended Providers