Montenegro Pulse contains affiliate links and is a member of the Amazon Services LLC Associates Program. If you make a purchase using one of these links, I may receive compensation at no extra cost to you. See my disclaimer for more information.

Catovica Mlini
Catovica Mlini is, hands down, my favourite place to take friends and family when they come to visit us.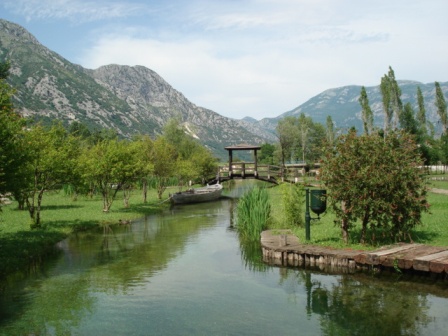 We head over to the 'blink and you'll miss it' village of Morinj on the Bay of Kotor seaside and then turn off the main road onto a narrow road that leads you past houses with backyards full of chickens and some derelict ruins. Just when they think we'retaking them to some backwoods eatery, we arrive in a leafy green car park with a fresh water well in the centre.

They look around cos they sure don't see a restaurant around here anywhere. I think they secretly wonder if we've gone nuts at this point.
There's a stone archway to one side and when they step through, we can see they almost feel like Alice in Wonderland who's fallen down the rabbit hole – it's a whole different world.

Here we are at the entrance.

Suddenly, the summer heat, dusty roads and busy beaches are a world away. They've been replaced with zen-like tranquillity as we walk them through a cool bamboo corridor and hear the babbling streams of water than run through the place.

At the end of the corridor a vista opens up and ah, there it is… that look of wonder and delight on their faces… like kids trying ice cream for the first time!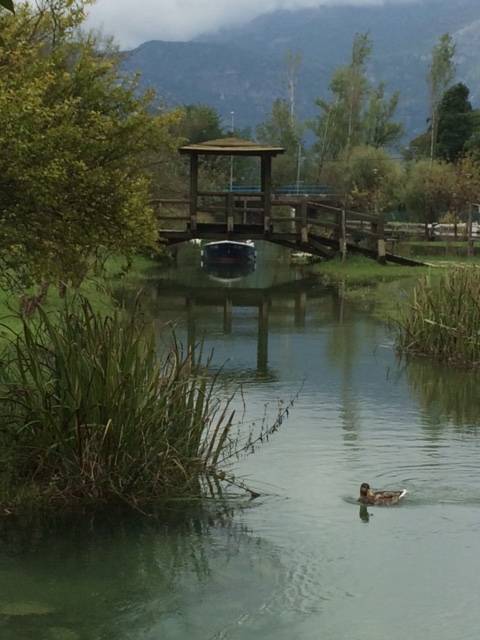 They see lush lawns, streams of water, ducks, geese, peacocks… and amongst it all, a beautiful stone restaurant.
You can see they don't  know what to do first… explore the grounds or sit down in the restaurant. Either way, both the meal and the exploration will be a delight.

Catovica Mlini Menu
Enjoy a meal or just stop in for coffee in this stunning place

Catovica Mlini is in fact one of Montenegro's premier restaurants and specialises in traditional Montenegrin seafood dishes. Their stand out dish is whole fish baked in salt. This is very expensive, but popular with large groups.

As you might guess for such a stand out location, the pricing at Catovica Mlini is a bit higher than usual at around 22 Euros for a main. But for such a special location, it's certainly worth it.
What We Like
This fabulous restaurant won't disappoint.
It's totally unique.

Excellent service


Beautiful surroundings.




Kids playground.

Perfect for photos.


Feed the ducks as they swim by your table.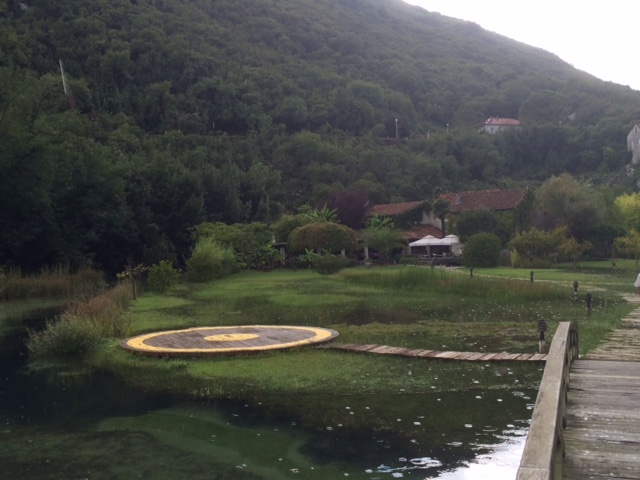 You can even... arrive by helicopter!
What You Should Know
The menu is predominantly seafood.
The restaurant is wheelchair friendly for the outdoor seating. There are steps to the indoor seating area.
Location
Address: Morinj bb, Bay of Kotor, Montenegro. Signposted from the main road in Morinj.
Phone: +382 32 373 030.
Website: www.catovicamlini.com.

Dukley Beach Lounge
Book Your Trip With My Recommended Providers