Montenegro Pulse contains affiliate links and is a member of the Amazon Services LLC Associates Program. If you make a purchase using one of these links, I may receive compensation at no extra cost to you. See my disclaimer for more information.

Prokletije National Park Travel Guide: Best Things to Do (2023)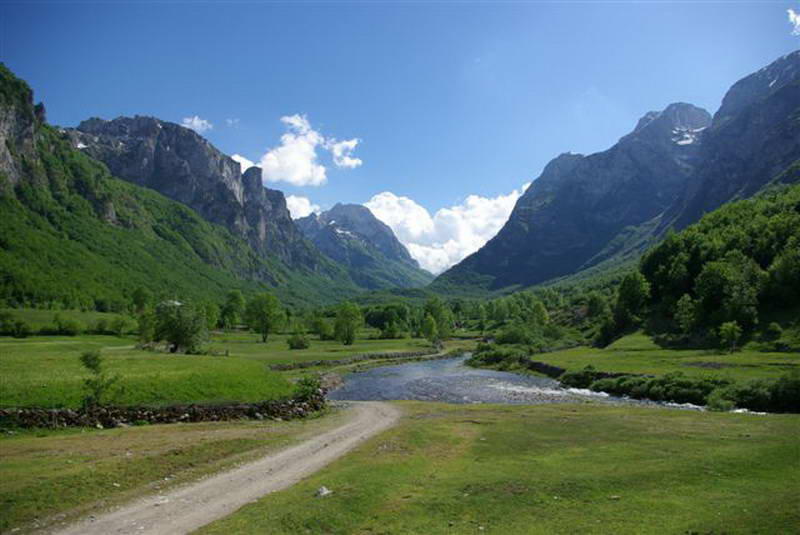 Because it's remote, Prokletije remains one of the untouched areas of Montenegro
Prokletije is Montenegro's newest national park - taking it to five in total.
Interesting fact: It's home to the highest peak in Montenegro, Maja Kolata, which beats Bobotov Kuk in Durmitor by just 5m. Although Bobotov Kuk often gets the title.
The name Prokletije actually means 'accursed mountains'. The story goes that the range was 'unleashed from Hell' by the Devil in return for a day of mischief.
Hard to imagine when you see the Eden in the picture above!
The Prokletije mountain range makes the border with Albania in Montenegro's east and it's the most remote, but perhaps most spectacular, area of Montenegro. 
It takes about 4 hours to get from Budva to Plav, the main town in the area. It's a small town and there's not much to do aside from the lake, so it's not a big tourist drawcard. Still, if you're a keen hiker or looking to explore Montenegro's backcountry, consider Prokletije.
Top Things To Do
Hiking
Prokletije has perhaps the most impressive scenic hikes of all the national park of Montenegro, however they're not always well marked and we recommend taking a guide if you wish to hike here. You can hire a guide from the mountaineering society in Plav and contact them on pskhrid@t-com.me.
This area can also be covered with snow even in summer, so it's really only for the experienced and well-equipped. The visitor's centre will also be able to offer advice on hikes and give you maps.
If you plan to go hiking here I highly recommend getting a copy of The Mountains of Montenegro. It's a complete guide to the hiking trails throughout the country and has thorough coverage of the Prokletije hiking trails.
Cultural Sights
The town closest to the national park is Plav and there are three interesting sights here.
1.       Crkva sv. Trojica or the Holy Trinity Church which dates back to the 12th century.
2.       The old imperial mosque in the centre of Plav which was built in 1471 - although you can't go inside.
3.       Redzepagic Tower, built in 1671 which is now a small museum.
| | |
| --- | --- |
| Redzepagic Tower | Camping inside Prokletije National Park. |
Lake Plav
Lake Plav is a popular swimming spot for locals and you can also hire kayaks and paddle boats on the lake.
You can camp inside any of the national parks of Montenegro in a tent or caravan. The caravan parks are well equipped with electricity and fresh water connections as well as wastewater tanks. The parks also have bungalows available and huts on many of the hiking trails.
Book Your Trip With My Recommended Providers
Prokletije National Park Travel Guide