About Us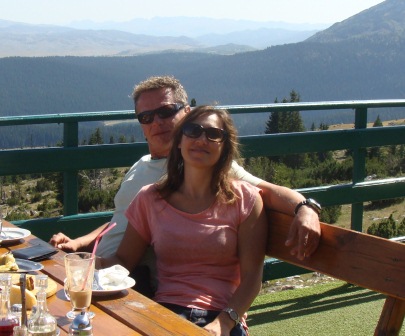 We are Sarah and Savo Pavlovic. Savo is a Montenegrin native and I, Sarah, am a Kiwi (or New Zealander if that term's not familiar!) and Montenegrin adoptee. We came to Montenegro from New Zealand in 2008 on a bit of a whim and have made it our home ever since. 

In New Zealand we had our own businesses and worked long hours. Tired of the rat race (yes, there is a rat race in New Zealand too), we decided to sell our businesses, pack up our belongings – including our dog and cats! – and move to sunnier climes for a new pace of life.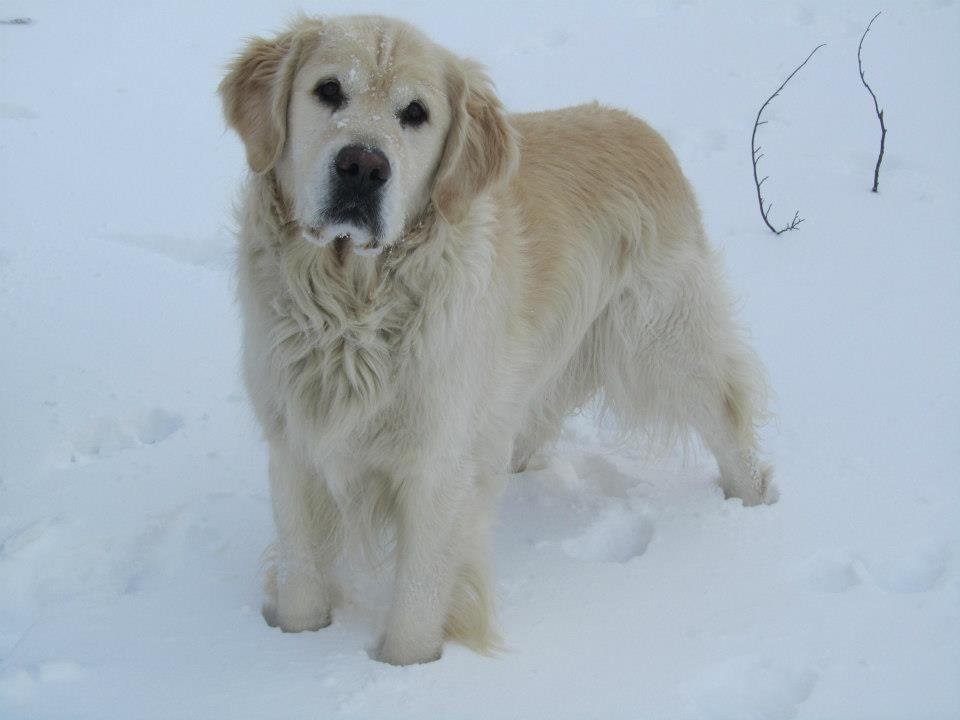 Simba also loves adventuring in Montenegro!
We help sterilise stray cats and dogs in Montenegro. Please use the Booking.com links or search boxes on this site to help support our projects at no cost to you. And you can click here to find out how to help stray animals in Montenegro.
It certainly has been interesting getting accustomed to life in Montenegro, we've enjoyed ourselves so much along the way and found that life here really suits us. We love the water – wakeboarding, diving, snorkelling, swimming – if it's in the water, we're there and we really get to indulge that for a good part of the year here.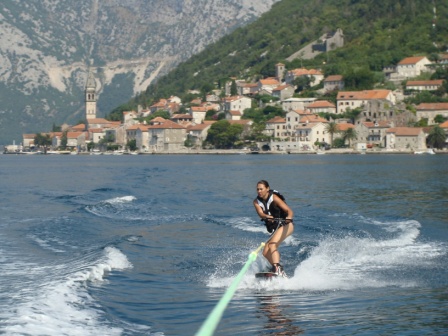 Have you seen a better backdrop for a bit of wakeboarding?
We also spend a lot of time outside of beach season hiking with Simba in the hills around the Bay of Kotor, exploring the land by motorbike and snowboarding whenever we can.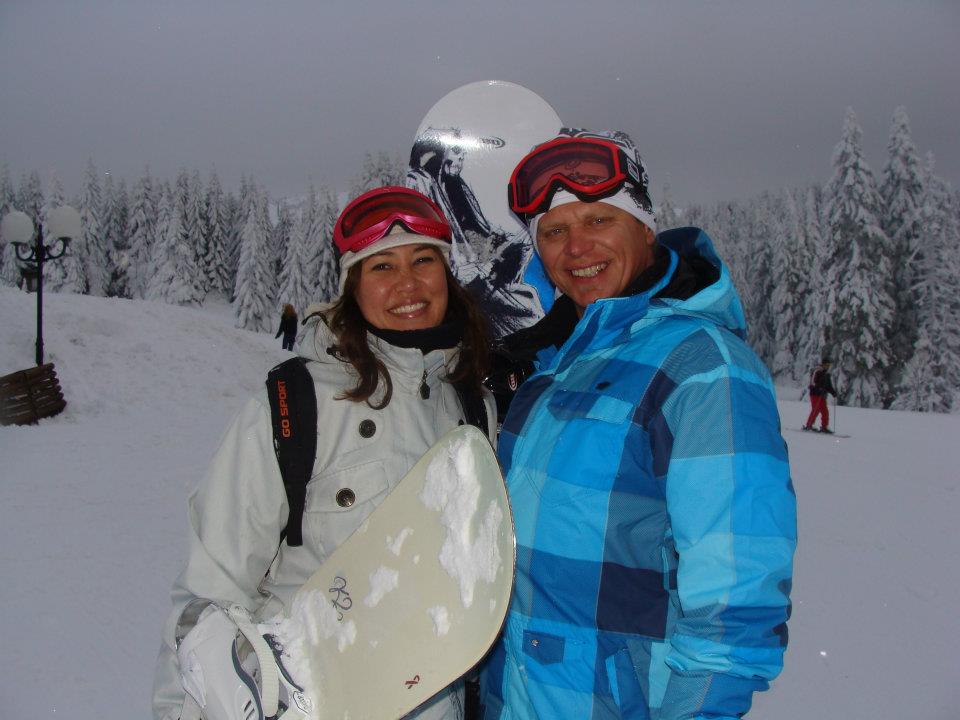 We're huge fans of this country and what it has to offer all kinds of visitors. It's incredibly safe, stunningly beautiful, the people are warm and there's so much to see and do. Whether you like to be a beach-bum, immerse yourself in history and culture, enjoy a sporty holiday or like to get back to nature – Montenegro offers all this and without the crowds you'll find elsewhere.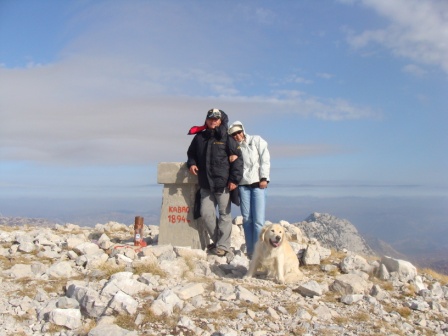 The three of us at the top of Mount Orijen
We've found some of the best places to visit here are known only to locals and we really want to share the best that this country has to offer with you too! 
So please do have a browse around the site. We're sure you'll find some really useful information and some things to put on your 'must-do' list. 
This site is made possible with the service of SBI! - short for Solo Build It! -  the best online business building tool in the world.
If you're interested in finding out more about how you can create a business you love too, click here to read our story. I have built Montenegro Pulse bit by bit, on weekends and around being a stay at home mum. It's been an absolute life-changer for our whole family!
our Partners
During the course of living, working and having fun here, we've met some awesome people. That's why we're really happy to recommend our partners who run tours and activities here. These are people who love the country, love what they do and love showing you the best of Montenegro.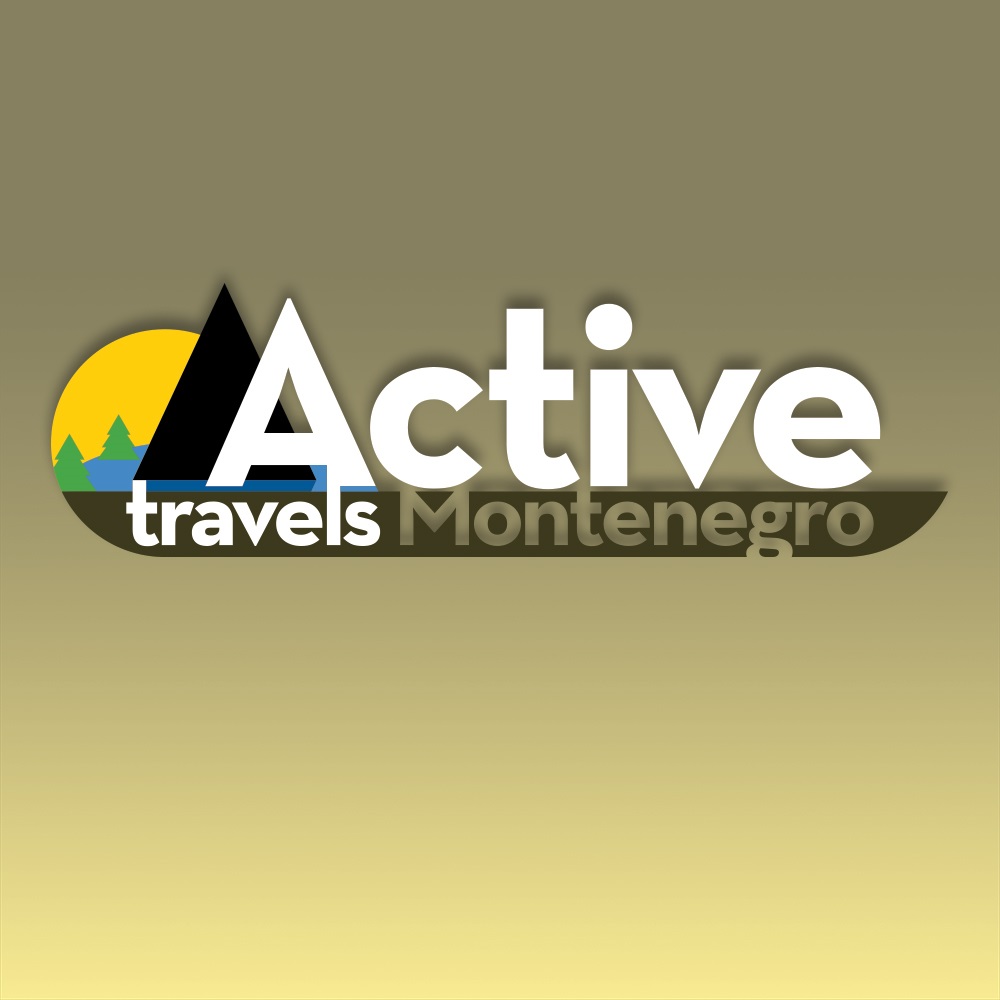 Active Travels Montenegro is run by Marko Vucinic. Marko is a UK registered and licenced tour operator. He puts together some fantastic, fun and unique adventure tours. He also makes sure his guests have the best safety available on his adventure activities and I have no hesitation in recommending him. 
You can read reviews of Marko's tours on Tripadvisor here.


Black Mountain is run by long-time Montenegro residents, Hayley and Jack Delf. They have an absolute passion for Montenegro and the whole Balkan region. They're heavily involved in ecological initiatives and have a long history of providing fantastic experiences for their customers in Montenegro.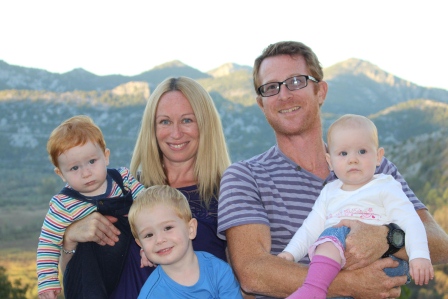 Undiscovered Montenegro is run by Emma and Ben Haywood down on Skadar Lake. They offer unsurpassed villa holidays and outdoor experiences in the Skadar Lake area. They love the Skadar Lake region and love sharing it with their guests. 
Viator is a hugely popular website where you can book tours all over the world. They've handpicked some of the best tours in Montenegro and offer them directly through their site at the best prices.  They have a great selection of tours around the Bay of Kotor and Montenegro, especially for cruise guests docking in Kotor. 
Booking.com has the best choice of hotel rooms, apartments, villas and hostels in Montenegro. They also guarantee the lowest prices.
I always recommend looking there first when looking for somewhere to stay here.
Montenegro Pulse is a participant in the Amazon Services LLC Associates Program, an affiliate advertising program designed to provide a means for sites to earn advertising fees by advertising and linking to amazon.com.
Help us help the stray animals of Montenegro
Book your accommodation anywhere in the world through any of the search boxes on our site and we'll make a donation towards sterilising stray animals in Montenegro. 
It costs you nothing, and you get the biggest selection and lowest prices guaranteed. It's a win-win!