Top Hotels In Petrovac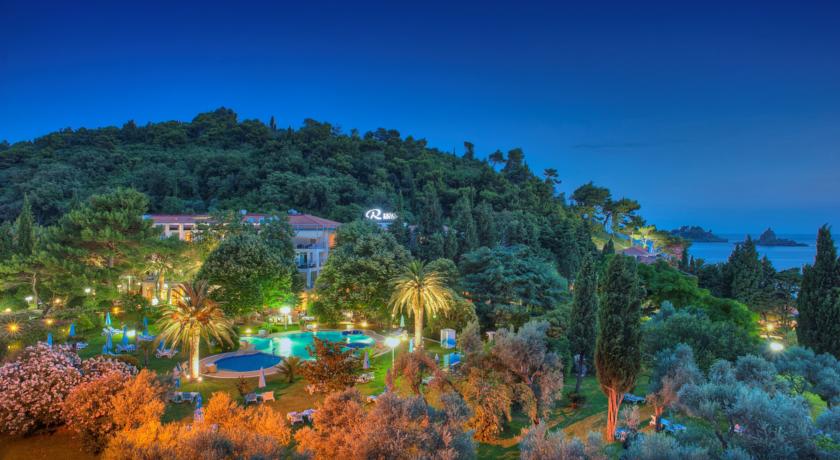 Your choice of hotels in Petrovac range from small, family-run hotels to large and luxurious. There's something to suit everyone. 

Staying here can be the ideal place to base yourself along the Budva Riviera:
It's beautiful
It's not as busy as Budva town
It's also a great place to explore the Riviera's beautiful beaches. 
We love this little town. Click here to find out more about it.

Our recommended hotels in Petrovac start from €50 a night including breakfast, so they're also better value than what you'll find in Budva itself.
Staying here is ideal for you if you'll have a rental car - you'll want to get out and explore the area!

I also love this area for families. Your kids will be over the moon if you book a hotel with a pool. And you can lie by the pool with a book and cocktail while they splash about. The beach is gorgeous, but a pool definitely ensures parents get a bit of down time on holiday too. 
There aren't any five star hotels in Petrovac. If this is more your style, I suggest Villa Montenegro and Splendid Resort and Spa - both along the Budva Riviera.
I've listed the best three and four star hotels for you. I think three star is the minimum you should go when looking at hotels. And at €25 per person (or even less if you book during a sale), they're good value for money.

---
4 Star hotels in Petrovac
Hotel Rivijera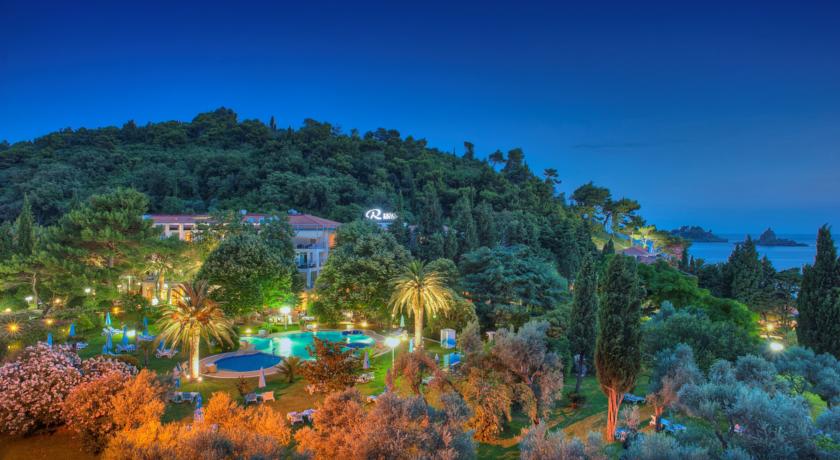 Hotel Rivijera is one of the nicest hotels in Petrovac.
It's a short walk to the beach and the hotel has a beautiful garden surrounding the pools. The rooms are spacious and relaxed and all have balconies.
The only thing I think is a minus here is that there's no free WiFi in the rooms, only in the public areas.
---
Monte Casa Spa and Wellness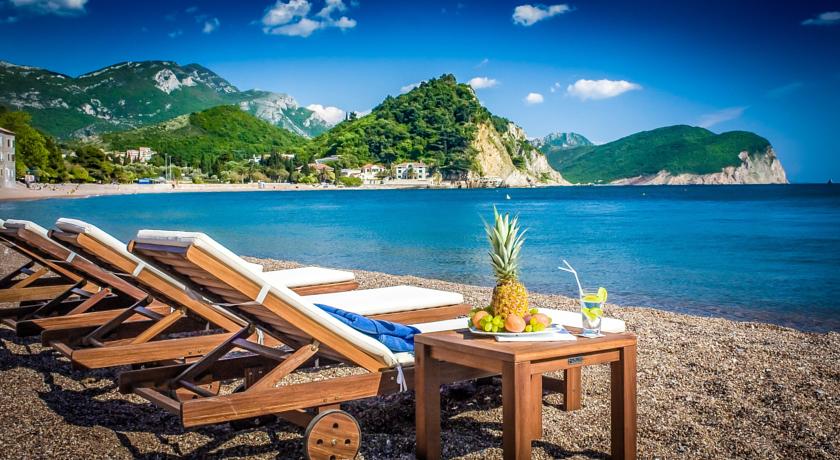 Hotel Monte Casa is a good quality resort right on the beach in Petrovac.
Their facilities include a spa, indoor pool, outdoor pool and the rooms come with free parking, cable tv and free WiFi in all areas.

---
Hotel Del Mar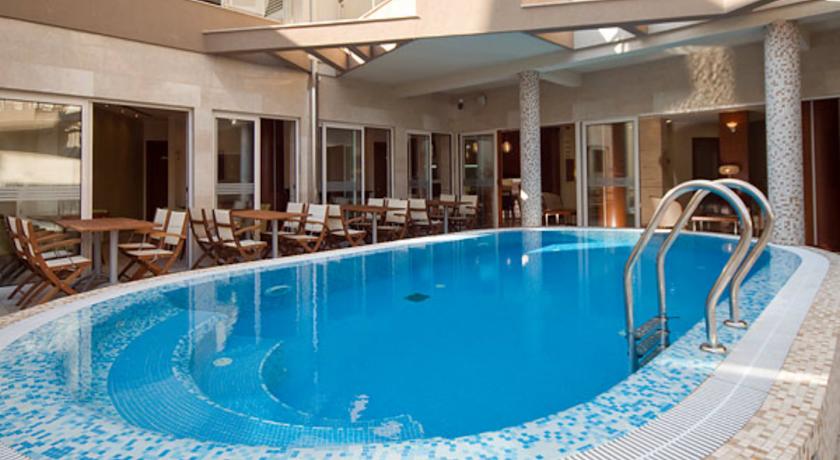 If you'd like to stay in Petrovac, but would like somewhere more intimate than Hotel Monte Casa, Hotel Del Mar is a very popular choice.
This hotel has 14 spacious rooms that come with kitchenettes which is handy. It's tucked away in a little side street a short distance from the promenade.
The hotel has an outdoor pool, cable tv, free parking and free WiFi internet.
| | | |
| --- | --- | --- |
| 4 Stars | Starting at €64 a night  | |
---
Hotel Palas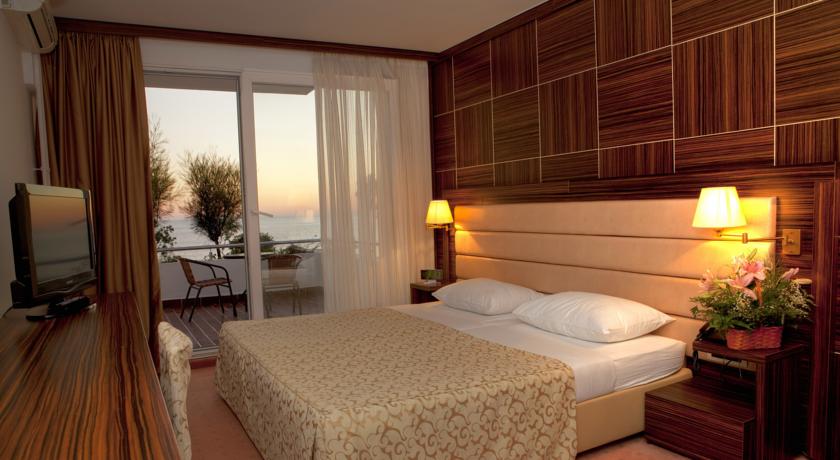 This hotel is ideally situated right on the seafront in Petrovac. It's just a stone's throw to the beach and restaurants.
I'd definitely recommend booking a sea view room. They also have a pool, wellness facilities and games room.
---
Hotel Castellastva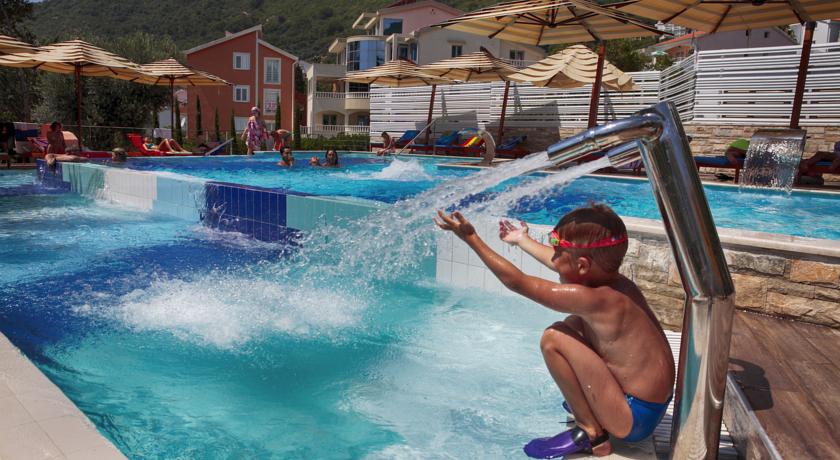 Hotel Castellastva is mid-size with 171 rooms and is 150m from the beach.
This hotel is great for families. There's an big outdoor pool and a play room so you can relax while the kids play.
The décor is bright and modern. They don't have free onsite parking, but there is a paid parking lot closeby. They have free WiFi in public areas.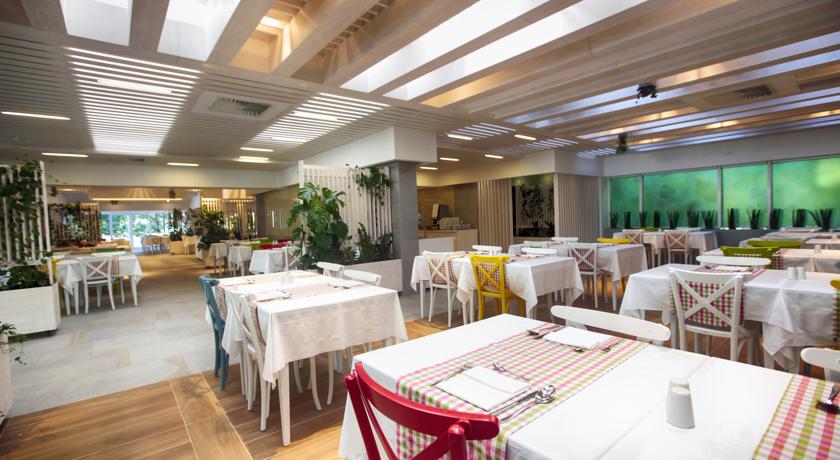 ---
Vile Oliva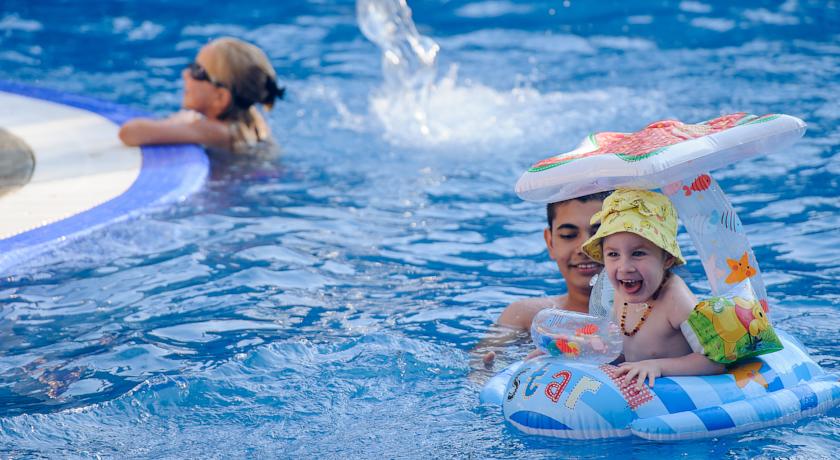 I like this hotel because it's got both outdoor and indoor pools and a Jacuzzi – who doesn't like a Jacuzzi?! So it's good for the cooler months too.
The rooms are modern and spacious but there's no WiFi.
They have free parking, free wired internet in public areas and a wellness centre. It's also just 50m to the beach.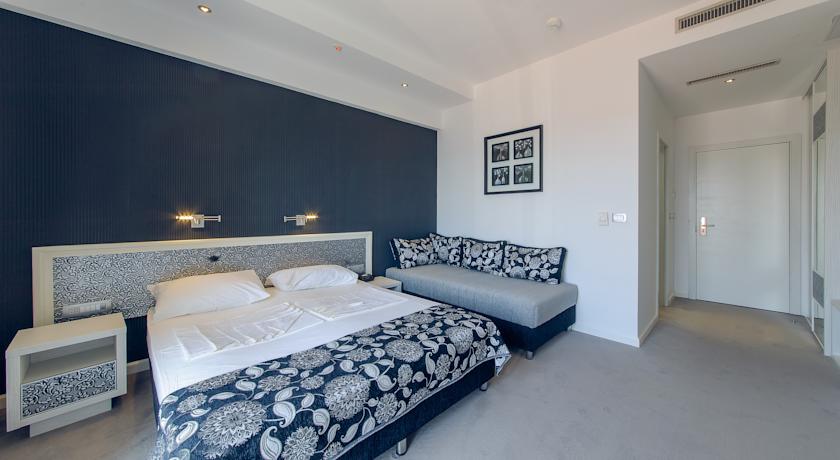 ---
3 Star Hotels In Petrovac
Hotel Renome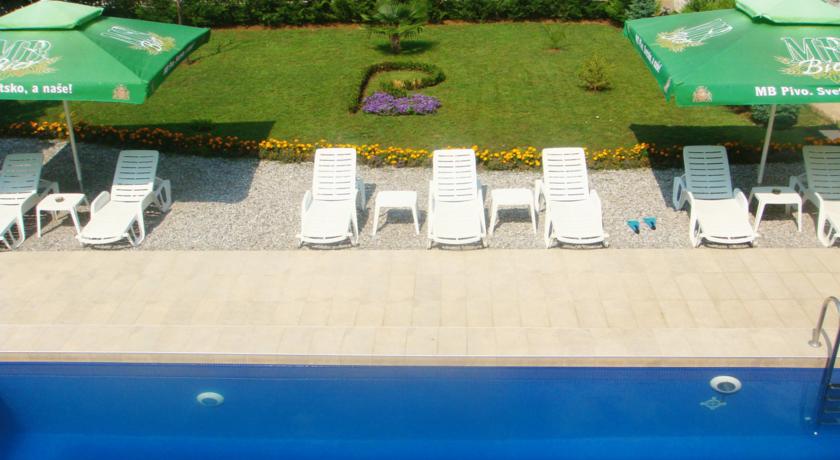 This is another small, family-run hotel in Petrovac where you'll find the friendly, personal service that Montenegrins are known for. There are 14 rooms in total in the hotel and it's just 200m from the nearest beach.
The hotel has a restaurant, free parking, pool and free WiFi. It's a great family-friendly option for those wanting a high standard on a budget.
---
Hotel Djuric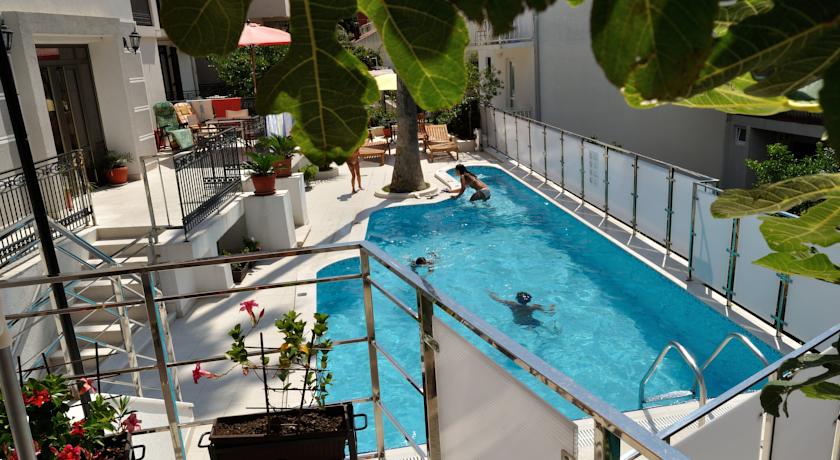 Hotel Djuric is a modern family-run hotel with 20 rooms. It's 250m from the beach in Petrovac.
The one bedroom apartment is great for families. There's also an outdoor pool, free parking and free WiFi in the public areas.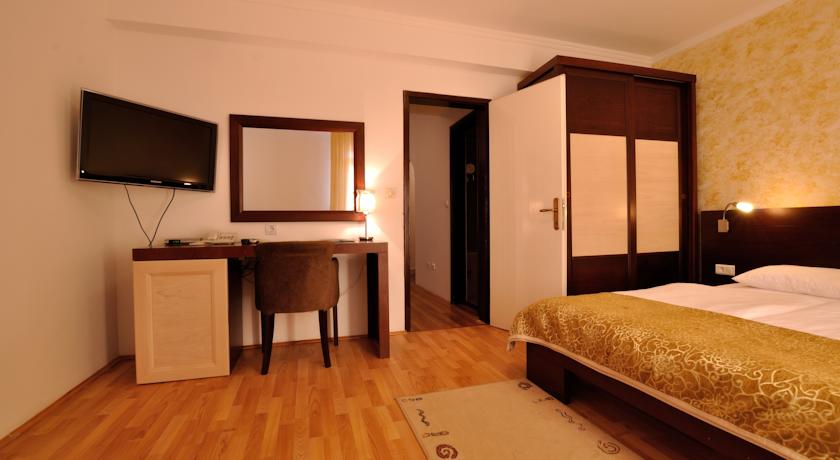 ---
Hotel Danica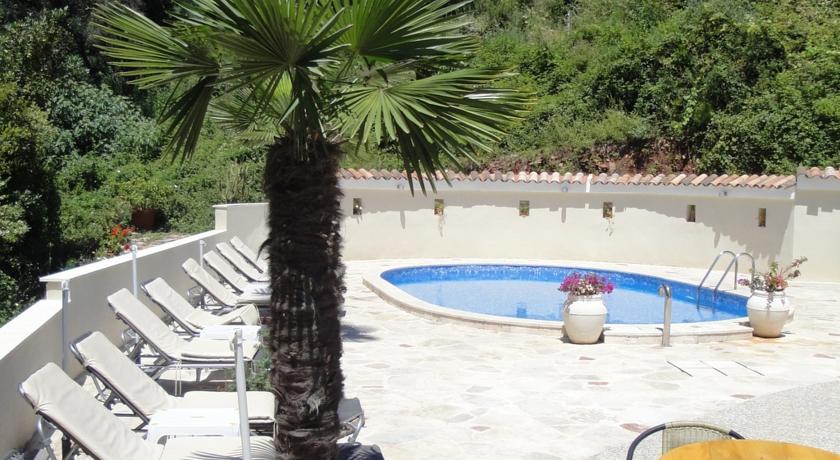 Hotel Danica is a clean and comfortable 3 star hotel 150m from the beach in Petrovac.
They offer free parking and free WiFi in the public areas. There's also a small outdoor plunge pool and rooms with balconies and sea views. This hotel is no frills but great value.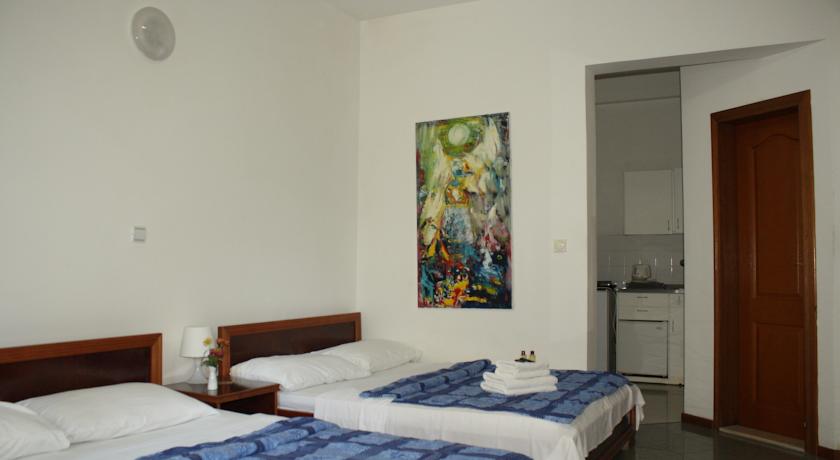 ---
Find More Hotels in Petrovac
---
Related Articles
Petrovac
Top Hotels in Budva
Sveti Stefan
Hotels in Petrovac
Book Your Trip With My Recommended Providers