I Want to Stay in Boka Bay Forever Private Kotor Speed Boat Tour
This post may contain affiliate links which means that if you purchase through my link I may earn a small commission which helps to keep this site going. Thank you. You can find more info in my disclaimer.
Take a thrilling Kotor speed boat tour to Kotor Bay's seafaring past and future with visits to Kotor, Perast, Our Lady of the Rocks and Porto Montenegro.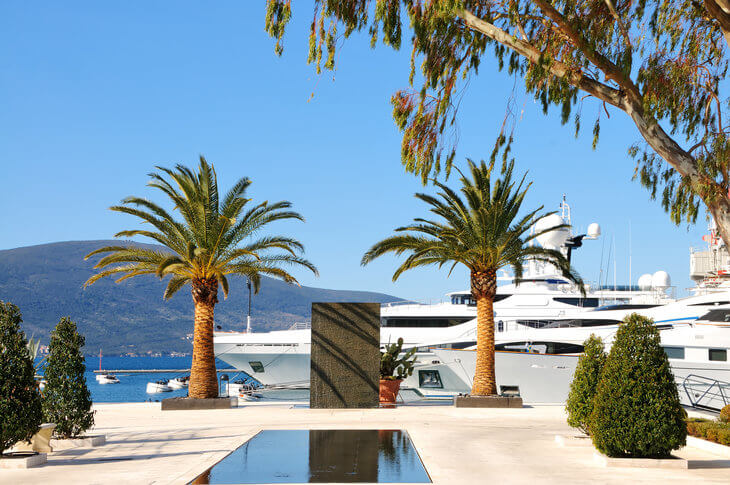 Visit Porto Montenegro on this Kotor speed boat tour
This tour takes you to the four most beautiful places in Kotor Bay:
First you head to historic Baroque town, Perast, an idyllic town where you can experience the traditional culture and way of life in the Bay of Kotor.
Then you take a short boat ride to Our Lady of the Rocks church and museum, which sits on a man-made island that was founded after sailors found an icon of the Madonna stuck on a crag in the same spot.
After you explore the bay's seafaring history, it's time to explore its future. You travel to luxury marina, Porto Montenegro, in Tivat, where you can grab a gelato, walk through the village and admire some of the biggest and most expensive yachts in the world.
After soaking up the atmosphere in Porto Montenegro, you head back in time to Kotor to explore the alleys and churches of this medieval town.
Click a picture to open the gallery.
Do This Tour By Car
You can do this tour by car or speed boat. In summer travelling by boat is more fun, more scenic, cooler (in both senses!) and lets you avoid summer traffic. In cooler months, or if it rains, this tour would be better done by car.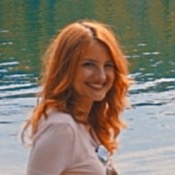 Meet your guide: This tour is run by Ana Badnjar. Ana is a five star-rated, licensed Montenegro guide. She's attentive, intuitive, caring and fun. She'll always answer your questions quickly before your arrival, and when you're with her she's very attentive to your group's unique interests and needs. She's also knowledgeable and passionate about Montenegro. I know you'll have an incredible experience in Montenegro with Ana guiding your way.

Tour Details
Itinerary:
Meet your guide
Travel to Perast
Walking tour of Perast
Boat ride to Our Lady of the Rocks
Visit Our Lady of the Rocks
Travel to Porto Montenegro
Free time in Porto Montenegro
Travel back to Kotor
Walking tour of Kotor
Escort back to meeting point
Start/finish point: Kotor, but flexible by arrangement
What's included:
Private guide
Comfortable, new vehicle with air-conditioning
Parking and fuel
Ferry ride
Return boat ride to Our Lady of the Rocks
Our Lady of the Rocks entrance fee
Taxes.
Duration: 5 ½ hours (exact duration depends on traffic conditions)
Activity level: Easy
Kid friendly: Yes
Wheelchair friendly: No. If you have mobility issues please feel free to use the form below to contact Ana. She'll be happy to design a tour for you.
Price: The price for private tours depends on your group size and the final schedule Ana creates for you. Please fill in the form below to let her know what you'd like and she'll be happy to send you an obligation-free quote.

help the stray animals of Montenegro
Book your accommodation anywhere in the world through any of the search boxes on our site and we'll make a donation towards sterilising stray animals in Montenegro. 
It costs you nothing, and you get the biggest selection and lowest prices guaranteed. It's a win-win!