Montenegro Pulse contains affiliate links and is a member of the Amazon Services LLC Associates Program. If you make a purchase using one of these links, I may receive compensation at no extra cost to you. See my disclaimer for more information.

Feel and Taste Lustica Peninsula Tour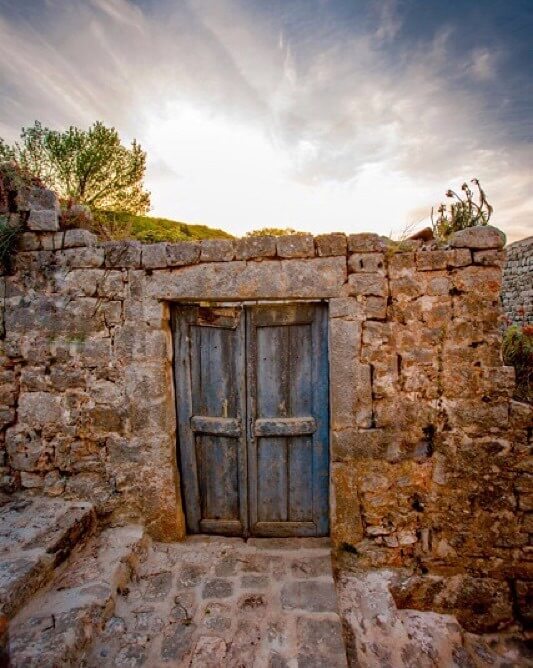 Taking a Lustica Peninsula tour is the ideal way to get away from the crowds and experience the real Montenegro - even if you don't have much time. 
This tour is ideal if you're:
In Kotor on a cruise ship
Want to see traditional lifestyles in Montenegro
Want to experience the local cuisine
Plan to visit Lustica Peninsula and want to see a local village
Lustica Peninsula is a stunning part of Montenegro, it's wild and authentic and it's one of the few untouched coastal places left.
Life here has remained virtually the same for hundreds of years. People live by the seasons and not by watches. Food is homegrown. And the wild bush is punctuated by olive groves and crumbling, stone walls.
Compared to the rest of the coast, Lustica Peninsula is undeveloped and wild and you can really see what authentic Montenegro culture and lifestyle is all about. 
But it won't stay this way for too much longer. There's already a lot of development in the works and much more planned. So my advice is to go and see this treasure before the olive groves and wilderness are lost to more villas and apartments.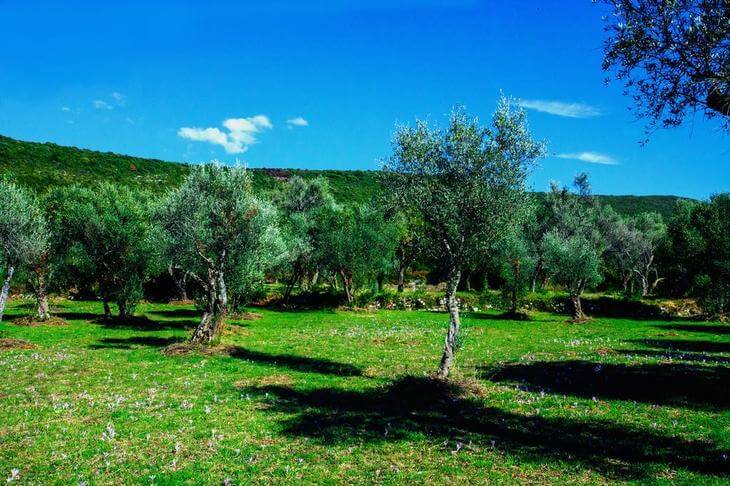 Lustica Peninsula's famed olive groves
Lustica Peninsula is hands down our favourite summer destination - and now you too can experience this wild and stunning part of Montenegro to with the Feel and Taste Lustica Peninsula tour.
The great thing is Lustica Peninsula is just a 15 minute drive from Tivat and Kotor - so you don't even have to travel far to see this breathtaking part of the country. 

Lustica Peninsula Tour Itinerary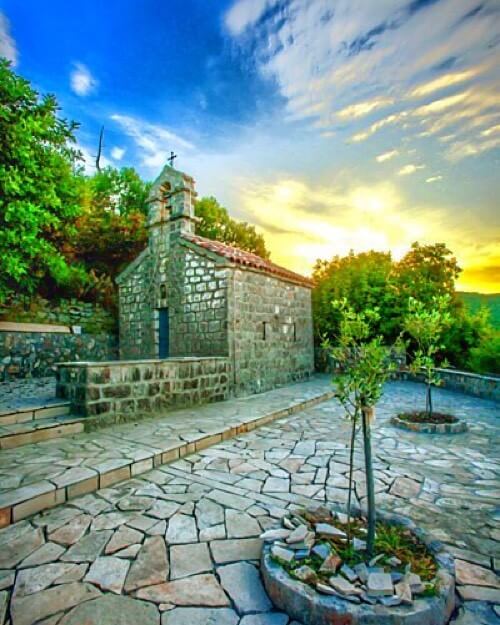 Sveti Sava church
A local tour guide welcomes you to the village of Klinci, a traditional village on the Peninsula. Here, you'll get familiar with Lustica Peninsula, Klinci village, the local geography, interesting historical tid-bits and the heritage of the Klinci.
Then there's a 5 min walk to St Sava and St. Archangel Michael churches. Your guide will tell you about their history, heritage, and features and you can visit the inside of the churches.
The tour of the churches is followed by a welcome drink served on the restaurant terrace, which is a former threshing floor, that's just below the churches. Your guide will tell you what a threshing floor is, their purpose and history here.

Then you have some free time to enjoy drinks, the view over the peninsula and take photos.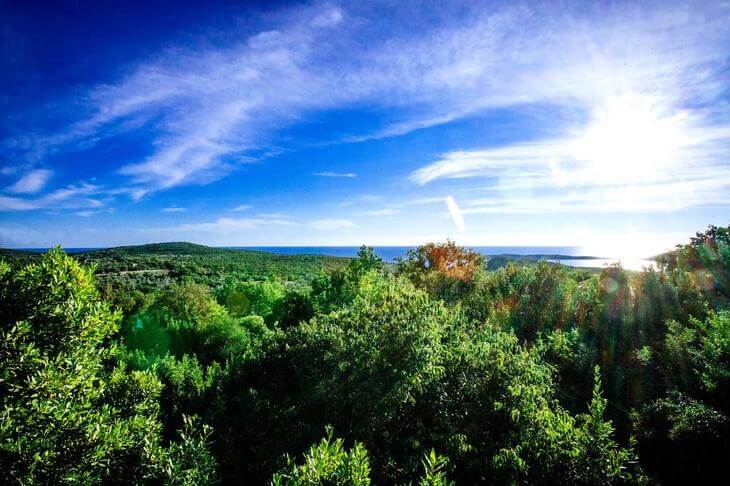 The view over Lustica Peninsula from Klinci
And meet the locals...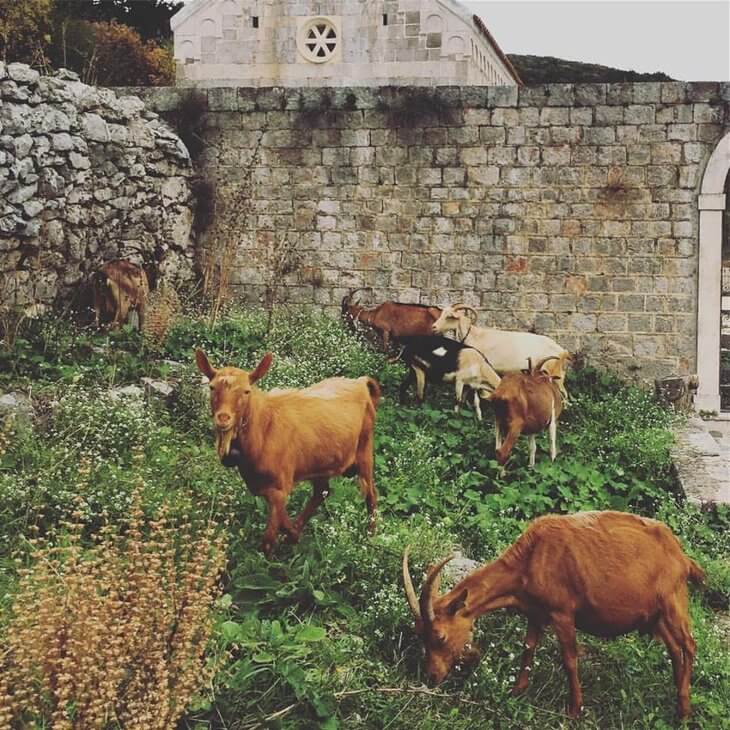 The local villagers enjoy their lunch!
You then continue your tour by visiting an old olive mill, where you can see an exhibition about the lives of local families who produced olive oil on Lustica Peninsula and the Bay of Kotor during the last 300 years.      
After the exhibition, you head back to the restaurant terrace where you'll enjoy a  traditional meal made from locally-produced ingredients.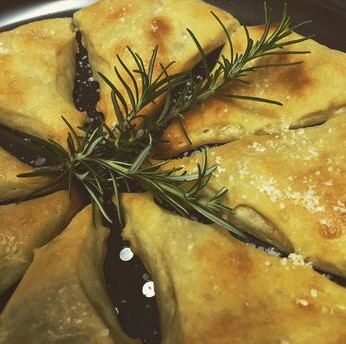 Fresh baked rosemary bread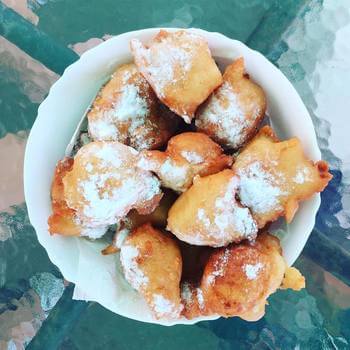 Priganice, Montenegrin doughnuts are a specialty served on festivals. The secret is a little lemon zest!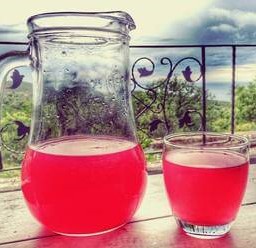 Pomegranate juice is a local specialty that's delicious and full of vitamin c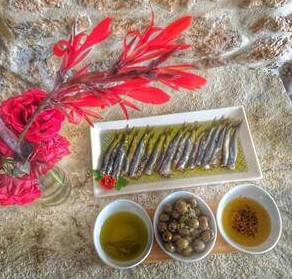 Salty fish with olive oil is a classic Montenegrin specialty
"We are proud to celebrate all Boka culinary influences: Phoenician, Venetian, Turkish, Austro-Hungarian and Slavic. Blending the seaside and mountain flavours of our ancestors, we aim to recreate a refined memory of the taste of the Bay of Kotor as it used to be" - Natasa Kazic, Klinci Village Resort Head Chef.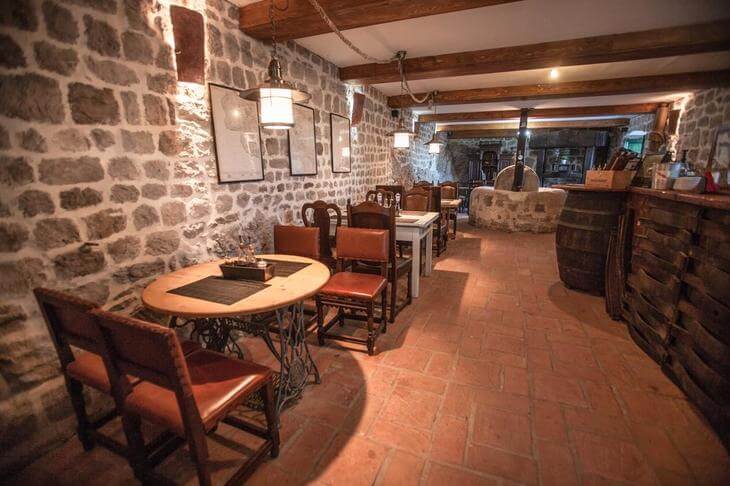 Klinci Village restaurant where you'll try the local cuisine
After you've whet your appetite in the restaurant, you'll take a 10 minute walk through the countryside to a local olive grove. You'll be able to see olive trees as young as seven years old and as old as 200 years old followed by an explanation of olives trees, olive growing, olive oil and its production in the area.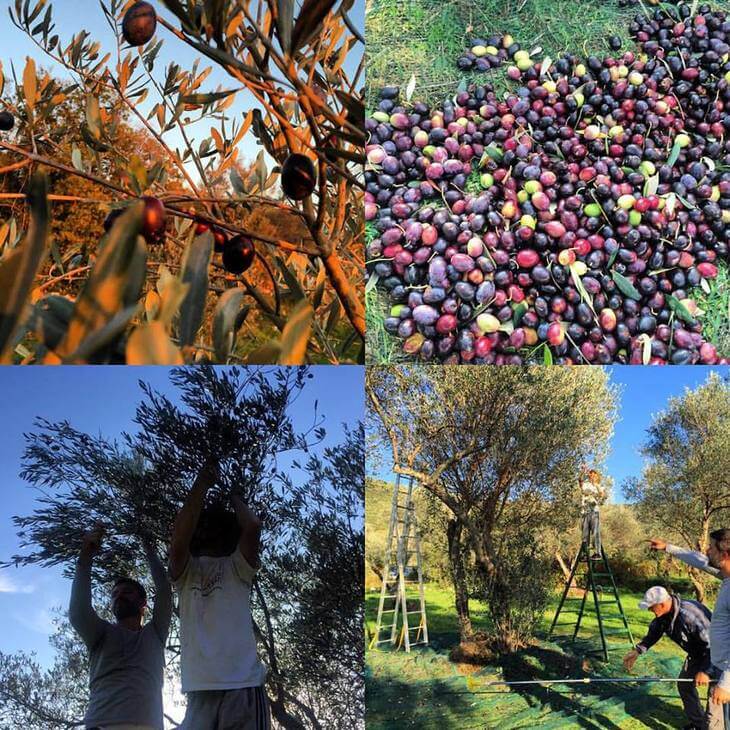 Everyone gets involved when it's olive harvest time on Lustica Peninsula
After the olive grove tour, your transfer will be waiting to take you to a lookout point with a panoramic view where you can see and see from Bar to Dubrovnik. 
Perfect for a few more photos!
You'll stop in front of the church of St Peter and Paul and your guide will tell you about the church and the importance of bell ringing in ancient times. 
And finally, your transfer will take you back to your pick up point.
This tour is run by the passionate and welcoming people at Klinci Village Resort. It's a beautiful place to stay that we highly recommend if you're looking for a rural getaway in Montenegro. 
---
Tour Location
The tour starts at Klinci Village Resort.
You can also request transfers:
---
Duration
This tour takes 4 1/2 hours in total. 
---
What's Included
Lunch (including drinks).
Olive mill tour.
Olive grove tour.
English-speaking guide.
Optional boat tour to the Blue Cave.
---
Pricing
This tour is €65 per person. There's a minimum of 2 people required to make a booking.
This tour features on Viator for €515 for up to 6 people, so you're getting this tour at big discount when you book through Montenegro Pulse.
Optional Extras:
Blue Cave, Mamula and Dobrec beach boat tour: a 2 1/2 hour boat tour to the Blue Cave, Mamula island from Rose. €50 per person with a maximum capacity of 6 people.
---
Book the Feel and Taste Lustica Tour
Related Articles
Lustica Peninsula Tour
Book Your Trip With My Recommended Providers