Montenegro Pulse contains affiliate links and is a member of the Amazon Services LLC Associates Program. If you make a purchase using one of these links, I may receive compensation at no extra cost to you. See my disclaimer for more information.

Montenegro Oyster Tour in the Bay of Kotor
Discover the taste of the Bay of Kotor on this half day Montenegro oyster tour to the top sights of the Bay of Kotor and a family-owned oyster farm.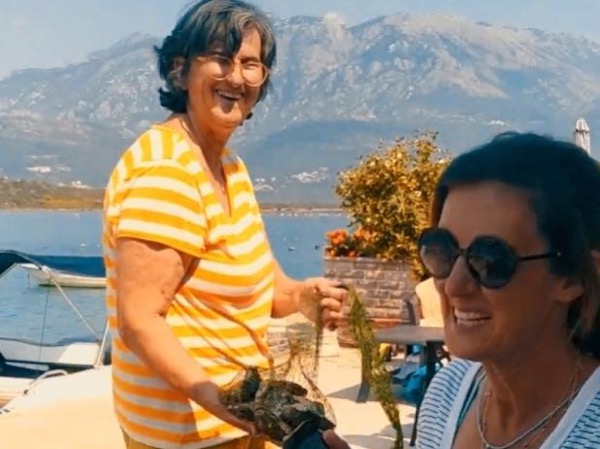 "This tour has everything… crystal blue water, wind in your hair, handsome skipper, lots of flavors, and the colors and scents of our beautiful country!" says Ana, designer and guide of this tour.
And this tour really does take you to experience the essence of the Bay of Kotor - the beauty, history and seafood.
It starts with a speed boat ride from Kotor, from which you can see the glory and wealth of a bygone era. Kotor's Venetian walls are unmistakable from the sea and you'll pass dozens of Baroque palaces lining the shore as you cruise towards the historic down of Perast.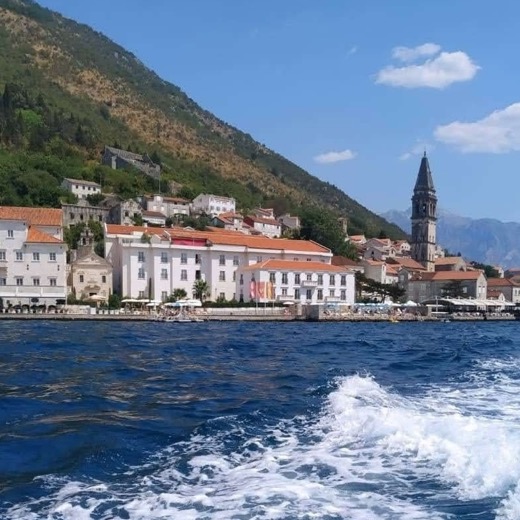 Perast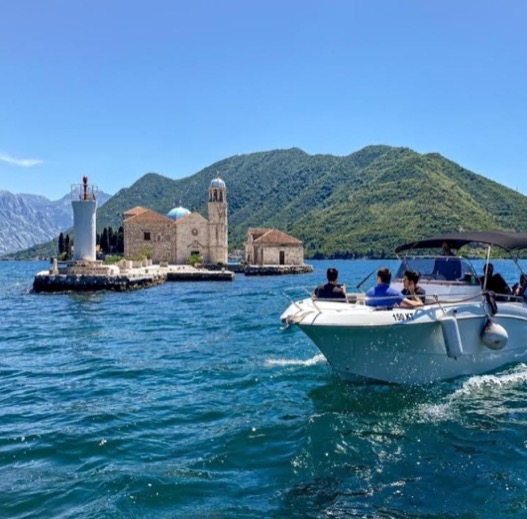 Our Lady of the Rocks
Just off Perast's shore you'll visit Our Lady of the Rocks, one of the bay's must-see attractions. This 500 year old island church and museum is an important part of the bay's history and culture and has a beautiful story to go with it. You'll have a guided tour through the church and museum before getting back in the boat to cruise through the Verige Strait to Porto Montenegro.
Porto Montenegro is the glamorous face of the new Montenegro. A marina teeming with some of the world's largest and most luxurious yachts, you have the chance to walk around the marina and village, grab some gelato and experience the Mediterranean atmosphere.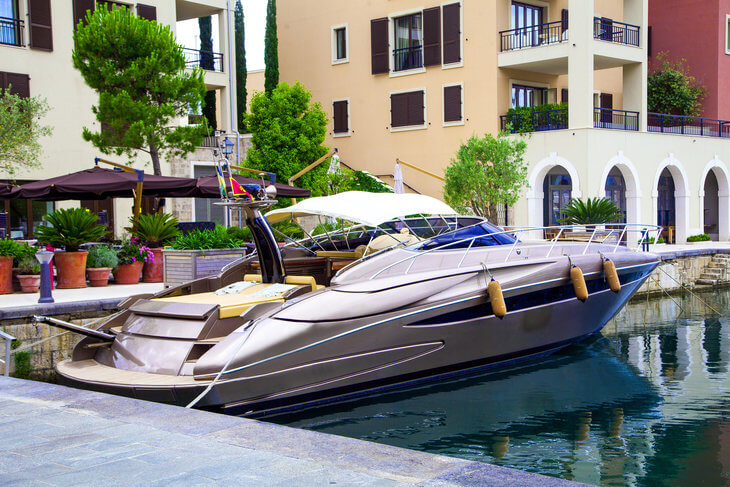 Porto Montenegro. Image: Deposit Photos
After that it's time to experience traditional Montenegrin cuisine and hospitality. You're off to visit Mrs Zora at her family's oyster farm where you'll be welcomed as an honored guest. Here, you'll try the classic flavors of Montenegrin cuisine – oysters, mussels, cheese, prosciutto and wine – in a relaxed seaside setting overlooking the beautiful bay.
After lunch it's back in the boat to swim around the Island of Flowers and another island church, Our Lady of Mercy. After a ride back through the breath-taking scenery of the bay to Kotor your tour finishes with a walking tour of the medieval town of Kotor.
Montenegro oysters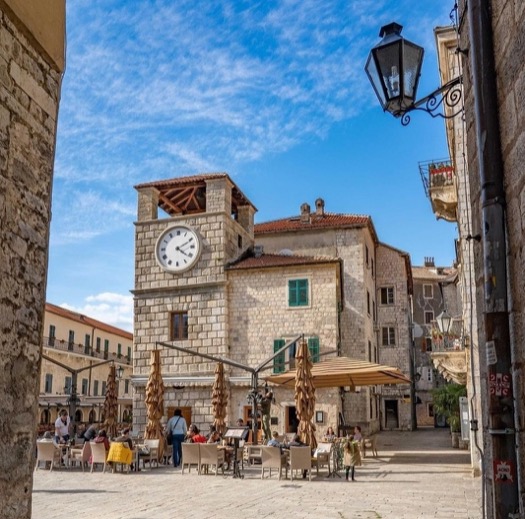 Kotor old town
Montenegro Oyster Tour Details
Itinerary:
Meet your guide
Start of the speed boat tour
Speed boat ride to the island of Our Lady of the Rock (20 min)
Guided tour of Our Lady of the Rocks (40 min)
Continuation of tour towards Porto Montenegro Marina (10 min ride)
Porto Montenegro Marina free time (40 min)
Speed boat ride to the oyster farm (10 min)
Oyster farm lunch time (1h)
Swimming time by the islands (15 min)
Kotor walking tour (1h)
Start/finish point: Kotor or per agreement
What's included:
Guiding services
Private transportation
Our Lady of the Rock entry fees
Kotor city tax
Lunch at the oyster farm: traditional Montenegrin cheese & prosciutto, 2 oysters per person, mussels in a homemade sauce
Duration: 5 hours
If you are interested in a Whole day tour, you can include the Blue Cave and Yugoslav - era submarine tunnel in the itinerary (Speed Boat Adventure Tour)
Activity level: Easy
Kid friendly: Yes
Wheelchair friendly: No. If you have mobility issues please feel free to use the form below to contact Ana. She'll be happy to design a tour for you.
Transport: Speed boat
Estimated local cash needed: €15 - Should you decide to buy coffee or ice-cream in Porto Montenegro, or more oysters or drinks at the farm (€10 bottle of wine, €2 beer).
Price: The price for private tours depends on your group size and the final schedule Ana creates for you. Please fill in the form below to let her know what you'd like and she'll be happy to send you an obligation-free quote.

About Ana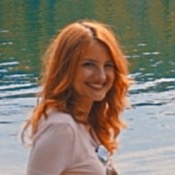 Meet your guide: This tour is run by Ana Badnjar. Ana is a five star-rated, licensed Montenegro guide. She's attentive, intuitive, caring and fun. She'll always answer your questions quickly before your arrival, and when you're with her she's very attentive to your group's unique interests and needs. She's also knowledgeable and passionate about Montenegro. I know you'll have an incredible experience in Montenegro with Ana guiding your way.

Book This Tour
Book Your Trip With My Recommended Providers