Montenegro Pulse contains affiliate links and is a member of the Amazon Services LLC Associates Program. If you make a purchase using one of these links, I may receive compensation at no extra cost to you. See my disclaimer for more information.

Dukley Hotel and Resort Review: 
Ideally positioned on Zavala Cape, between Budva's popular Slovenska and Becici beaches, and just three kilometres from Budva old town, Dukley Hotel and Resort is definitely among the most luxurious hotels in Montenegro.
But is it worth its five star rating and the accompanying price tag?
I spent a weekend there to find out.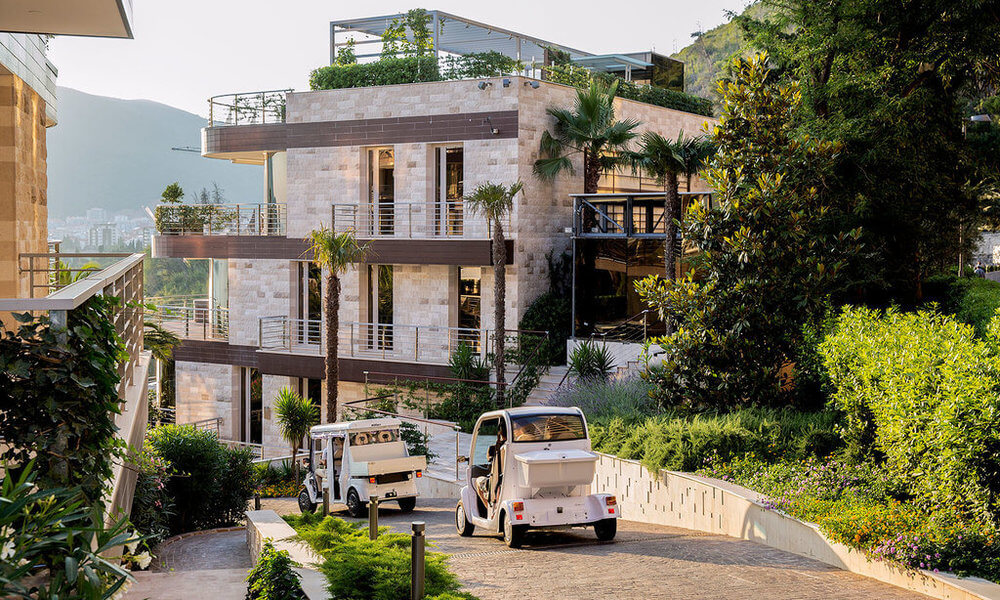 When Dukley Hotel and Resort invited me to review their hotel for Montenegro Pulse, I immediately messaged my friend Bojana and said "B, we're going away for the weekend."
So we gleefully packed our bags and got ready for a weekend of rest, relaxation and a little wine. 
Okay, a maybe lot of wine. 
This is what we thought of one of Budva's most prestigious hotels. 
Dukley Hotel and Resort
On arrival at Dukley we overshot reception by 100m and were immediately offered a golf cart to come get us. I assured them that wasn't necessary and backed up the short distance to reception, where we met the Dukley staff who would show us to our villa. We followed their cart along the cobbled roads to a parking spot by our villa. 
Although we each only had the equivalent of carry-on luggage, the driver put it all in the cart and drove it the 50m to the stairway to our apartment. 
This level of pampering was to set the tone for our stay, and to be honest, it was exactly what we needed. 
We'd come to relax after all!
Walking the short distance to our apartment, we were struck by how green the complex is. Every balcony and stairway is lined with ivy, camellias offer bursts of colour and cypress trees extend above your head, giving you the feeling you're in a forest rather than a hotel.
Jelena showed us to the apartment and took our details, including any allergies we might have, so she could pass them on to the restaurant. 
Again, I had the feeling our every need would be anticipated. 
---
Dukley Hotel and Resort Accommodation
We stayed in a two bedroom apartment for our stay and were struck by the size of it when we arrived. We had a generous 150m2 to spread out in.
The apartment has an open plan kitchen, dining and lounge to kick back in. The kitchen is full size, so you have everything you need should you want to cook. Although, with the onsite restaurants on offer (more on those below), I doubt you'll be doing much of that.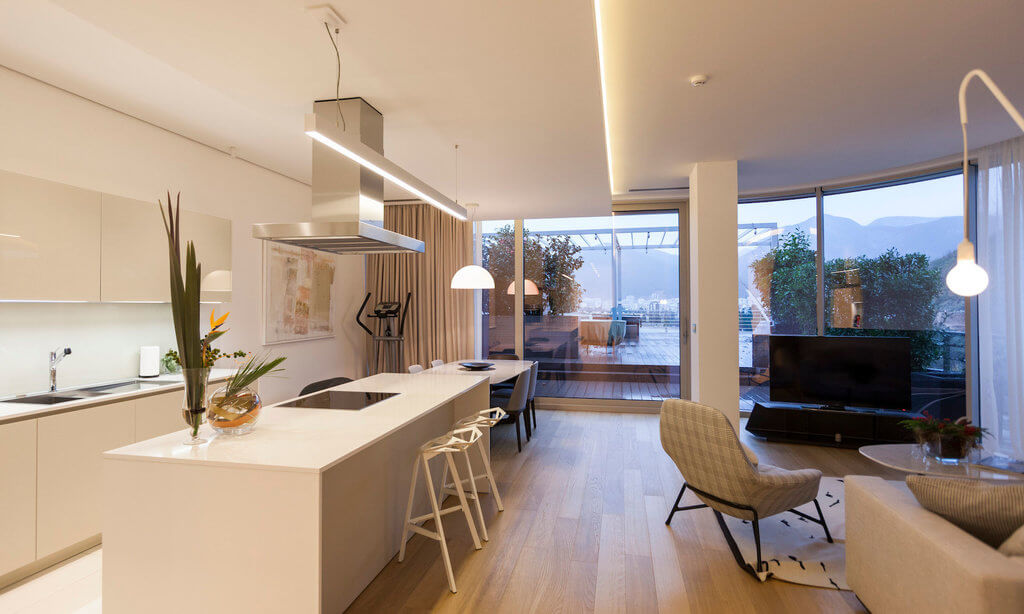 The master suite is huge, and has an equally huge ensuite with a rain shower and a bath, toilet, bidet and a double sink vanity. A heated towel rail and underfloor heating mean you'll be cosy, no matter what time of year you visit.
You'll also get Bulgari cosmetics and Dukley branded robes, towels, slippers and chocolates on the bed – a very nice touch!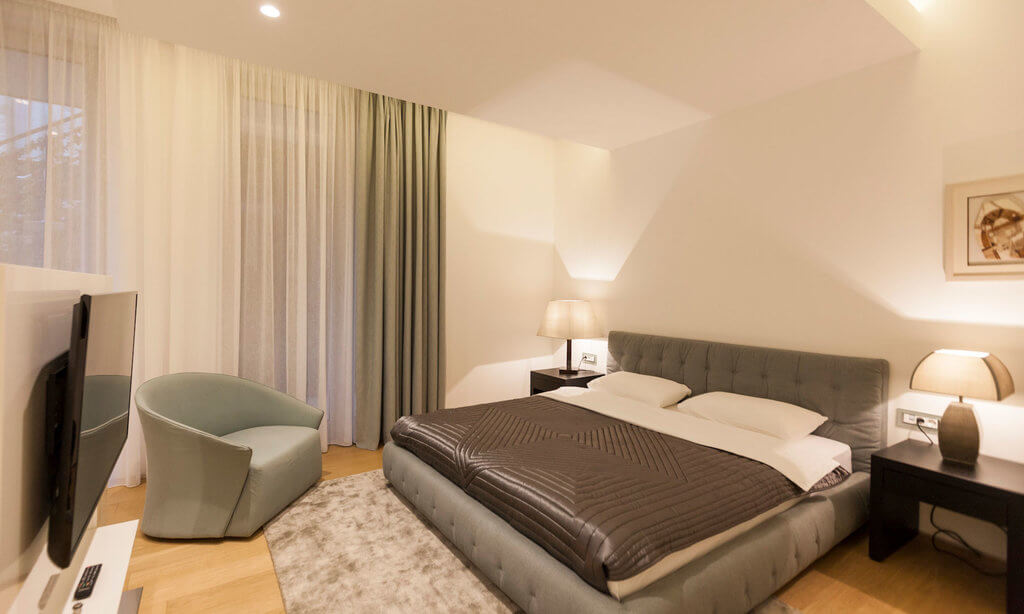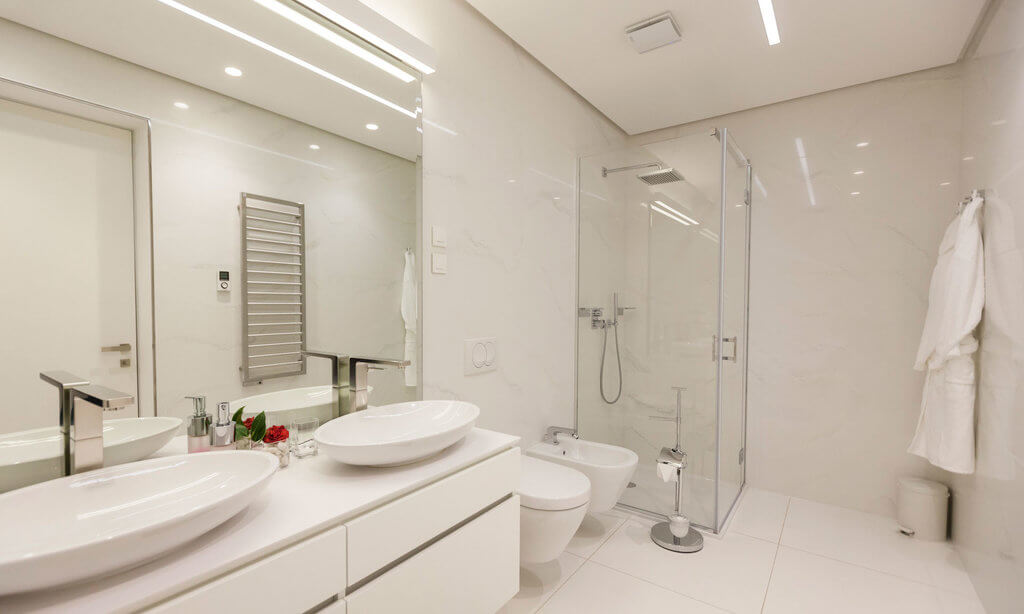 The second bedroom is smaller and cosy, and since there's a bathroom for every bedroom, there's never a queue for the bathroom.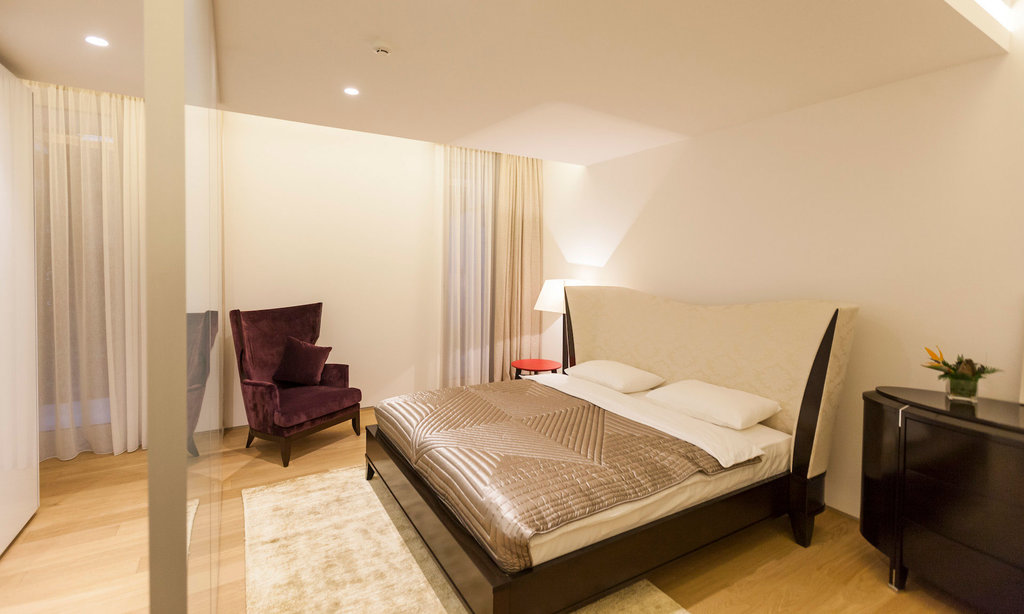 There's also a utility room/guest toilet with a washing machine and ironing board, which makes it great for longer stays.

The artwork throughout the accommodation is all created onsite by artists in Dukley European Art Community. These make the perfect, non-kitschy souvenir to take home.
It all feels very luxe, yet homey, and shows the high level of attention to detail throughout the apartment and complex.
But the star of this apartment is the terrace.
The apartments in Dukley cascade down the hill so that each one has a generous terrace. Our terrace was huge. There was more than enough space for a dining table, outdoor seating area, outdoor shower and, ta-da, a Jacuzzi!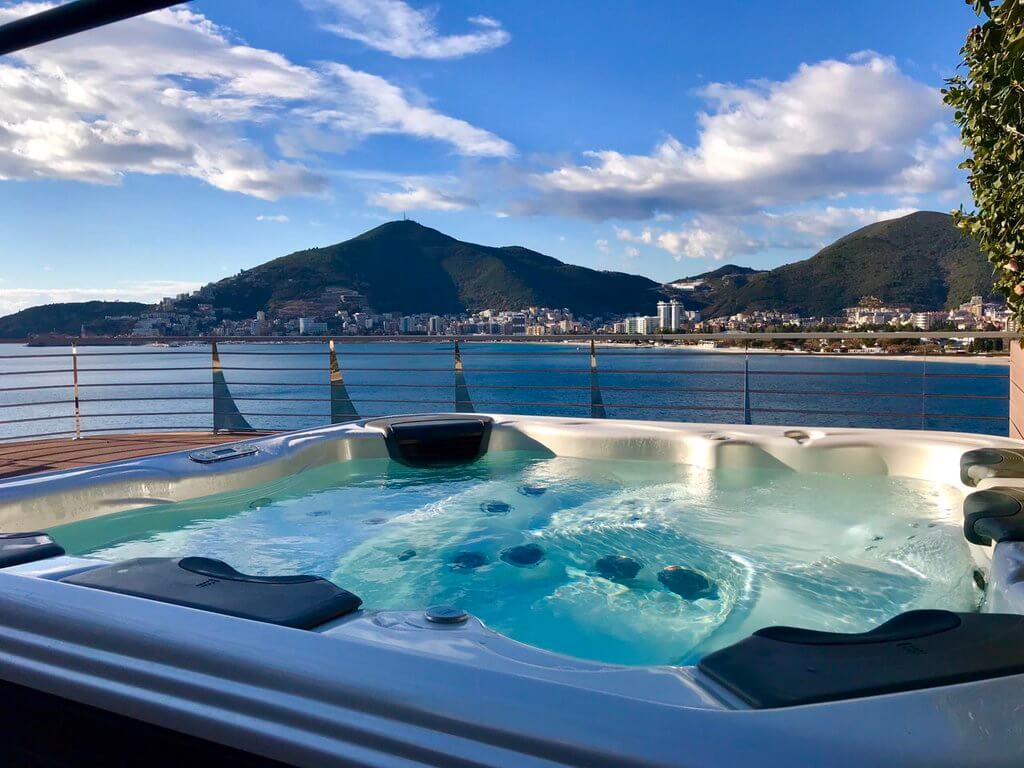 Soaking in the Jacuzzi with a cold rosé, enjoying the view of Budva old town, hearing nothing but the sound of waves lapping and surrounded by the scent of pine forest was the highlight of our stay! 

One of the stand out features of Dukley Hotel and Resort is how quiet it is. Residents here call it 'The Island' and it's not surprising, the resort is so peaceful and tranquil, it's like another world.

If you're looking for a second home or investment property, Dukley Gardens has homes for sale so you can own your own piece of idyll on the Budva Riviera. Click here to find out more >
---
Dukley Beaches
Another feature of Dukley Hotel and Resort is its beaches. There are three to choose from:
Moët and Chandon Beach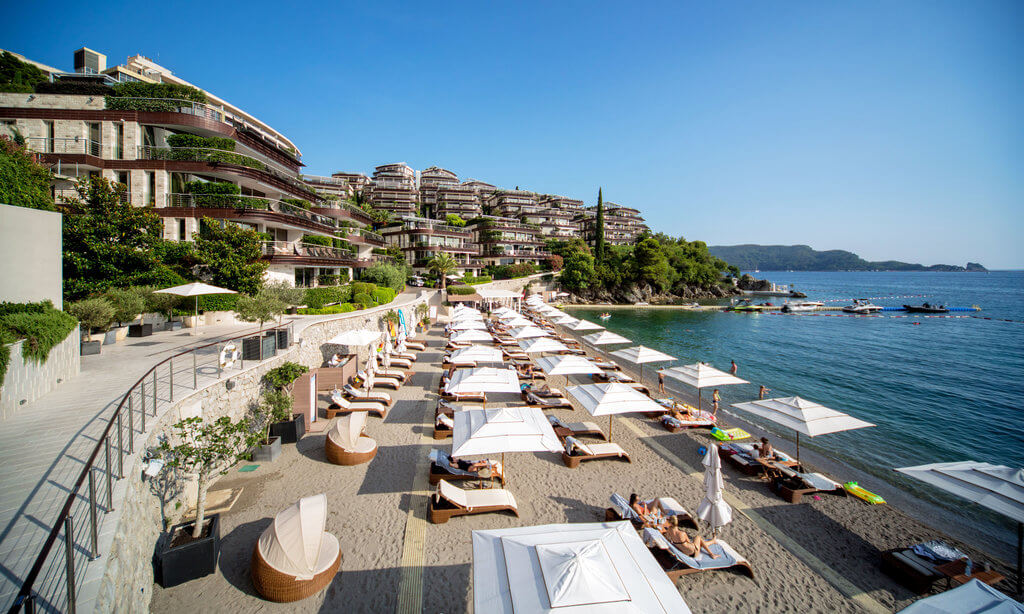 Moët and Chandon Beach sits directly beneath Dukley Beach Lounge restaurant. It's a sandy beach and has the perfect view of Budva old town.

Laguna Beach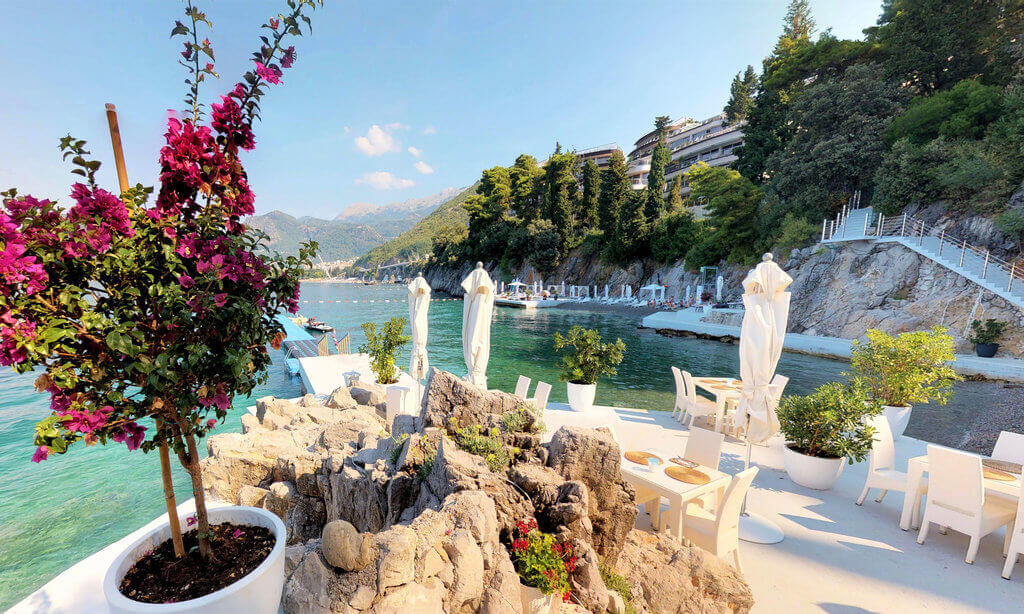 Laguna Beach is a favourite with homeowners and hotel guests because of its clean water and privacy. Set on a rocky outcrop, the beach has a seafood restaurant and is the perfect place to while away lazy summer days. 
At night it's transformed into a gorgeous location for candlelit dinners. The lights of Budva twinkle across the water and waves lap against the shore. For the ultimate romantic dinner, there's even a tiny private terrace with just one table.
Key West Beach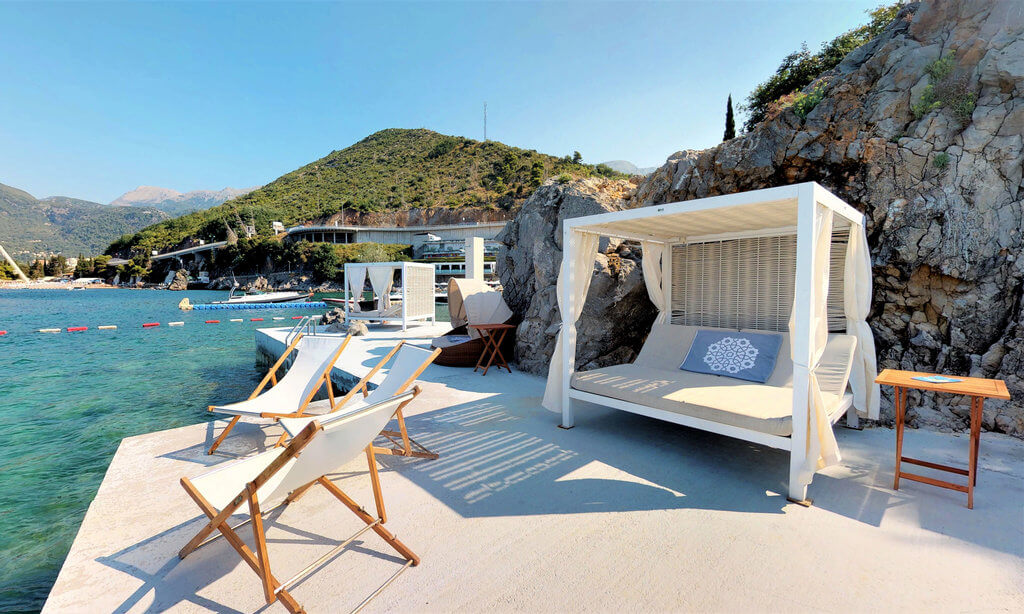 Key West Beach (formerly VIP Beach) offers almost complete privacy. In fact, the beach can only be seen from the water, which makes it perfect for private functions. You can hire it for weddings, events or even just for yourself! 
Normally Key West Beach is a casual place for getting a cold beer, some barbecue and relaxing.
---
Dukley Beach Lounge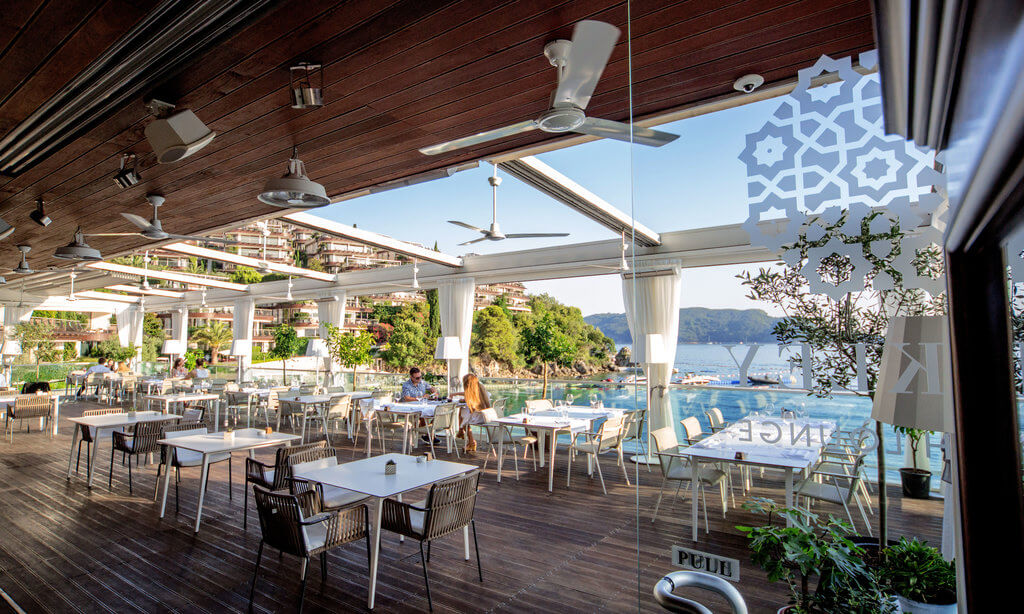 When you've lived in Montenegro a while, you can order in almost any restaurant without looking at the menu. They're pretty much all the same: pizza, pasta, fish, calamari and Balkan grill. A few restaurants here offer a respite from the sameness, but so far we haven't found anything outstanding. 
We wondered if Dukley Beach Lounge would be the one to hit the mark. Or would it end in another underwhelming experience?
---
Boat Transfers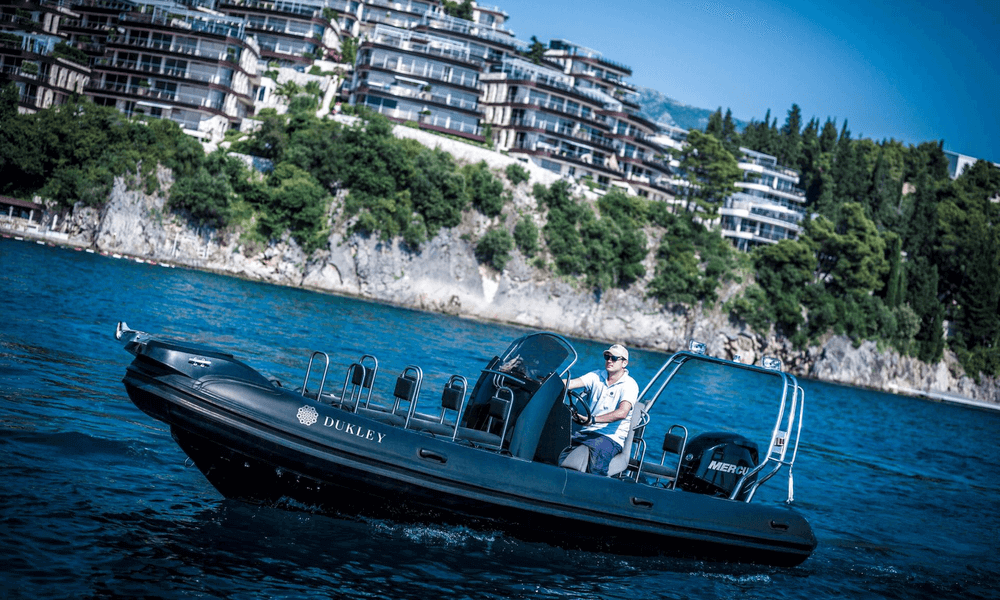 One of the drawbacks about staying in Budva is the traffic. The traffic between the resorts of Becici and Budva old town can be brutal in summer. You can walk from the Dukley complex along the seaside promenade to the old town, it takes about 25 minutes, but you won't want to do that in mid-summer heat. 
Dukley Hotel and Resort has a brilliant solution: boat transfers to Budva old town. Every hour there's a free speed boat transfer between Dukley Hotel and Resort and Dukley Marina, alongside Budva old town, and back again. This means you can whip over to the old town in just three minutes!
---
Family Friendly
One of the things that impressed me most about Dukley Hotel and Resort was its focus on family-friendliness and creating the feel of community. We noticed that guests were treated like family and adults gathered together for extended brunches while their kids played in the restaurant and on the beach below.
There's a playground, a kindergarten and lifeguards on the beaches. This isn't the kind of luxury resort where kids aren't tolerated. On the contrary, they're welcomed and catered for just as much as adults.
---
Weddings and Events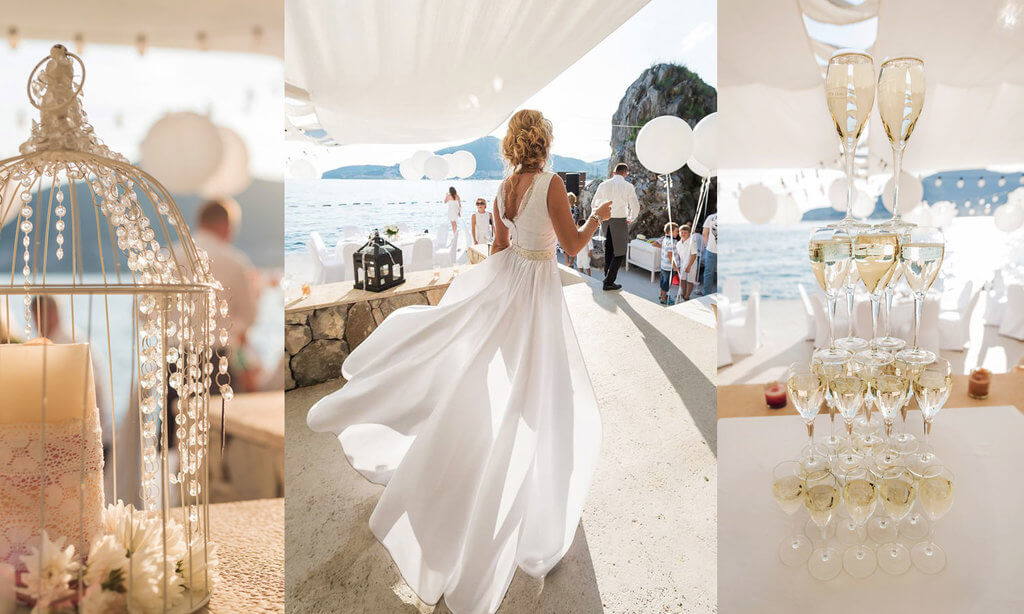 If you're looking for a special place to tie the knot, you can't go past Dukley Hotel and Resort. It's so private and idyllic, and the Dukley team are dedicated to making sure your special day is perfect. 
Say your 'I dos' in complete privacy on Key West Beach or with your toes in the sand on Moët and Chandon Beach. Then celebrate with your friends and family with a reception in Dukley Beach Lounge. 
Dukley is a fantastic place for any event, meeting or celebration. The events team can help you make an impression with private seaside lunch, business event or wow your beloved with fireworks for your anniversary. 
---
Things to Do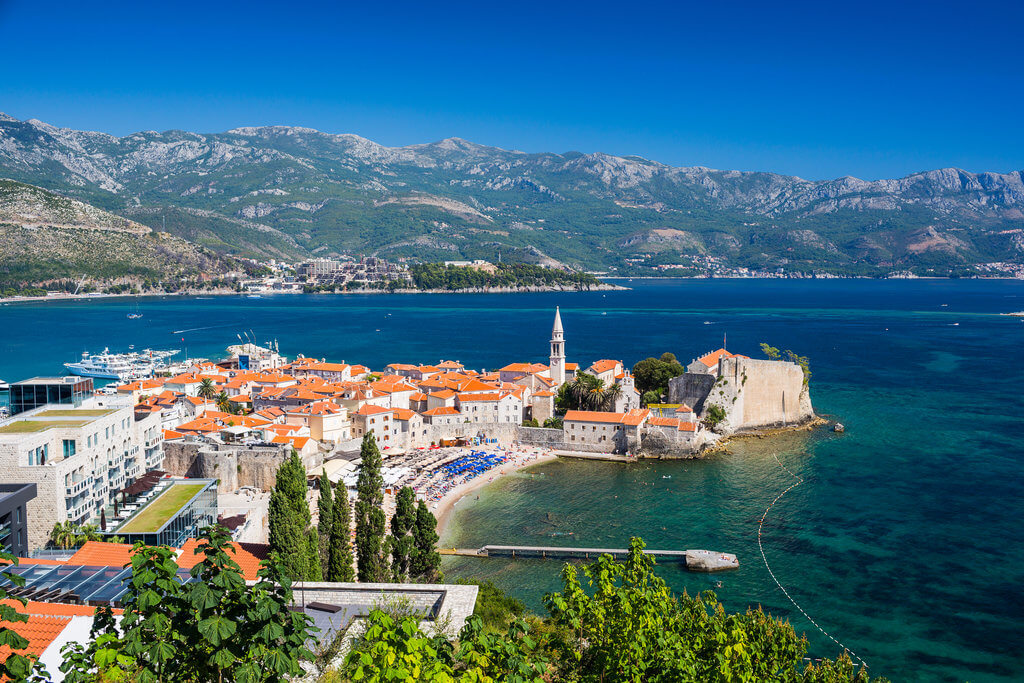 Dukley Hotel and Resort's motto is: 'If there's a reason for you to leave the island, we'll bring it here.'
And with gorgeous beaches and arguably one of the best restaurants in Montenegro onsite, there really is no reason you need to leave the resort.
But it'd be a shame not to experience some of the great things to do in Montenegro, and if you're looking to explore you'll find plenty to do in and around Budva.
Explore Budva old town, just 3km away
Catch a boat to Sveti Nikola island
Walk around Milocer forest and go for a swim at Sveti Stefan
Visit the Venetian walled old town of Kotor
Take the kids to, or be a kid for a day at, Aquapark Budva
Party until dawn at Top Hill nightclub
Discover Montenegro's cultural heritage and wild beauty at Skadar Lake
---
Getting to Dukley Hotel and Resort
Finding flights to Montenegro is easy, with three international airports within a reasonable distance from Budva:
Tivat (TIV) – 22km (13mi)
Podgorica (TGD) – 62km (38mi)
Dubrovnik, Croatia (DBV) – 73km (45mi)
Final Thoughts
Dukley Hotel and Resort is in an ideal location; it offers tranquillity, pristine beaches and it's all just a stone's throw from Budva, Montenegro's most popular holiday resort. This, combined with the top-class service, accommodation and dining with a 'welcome to the family' feel, makes it an excellent choice for a stay in Montenegro.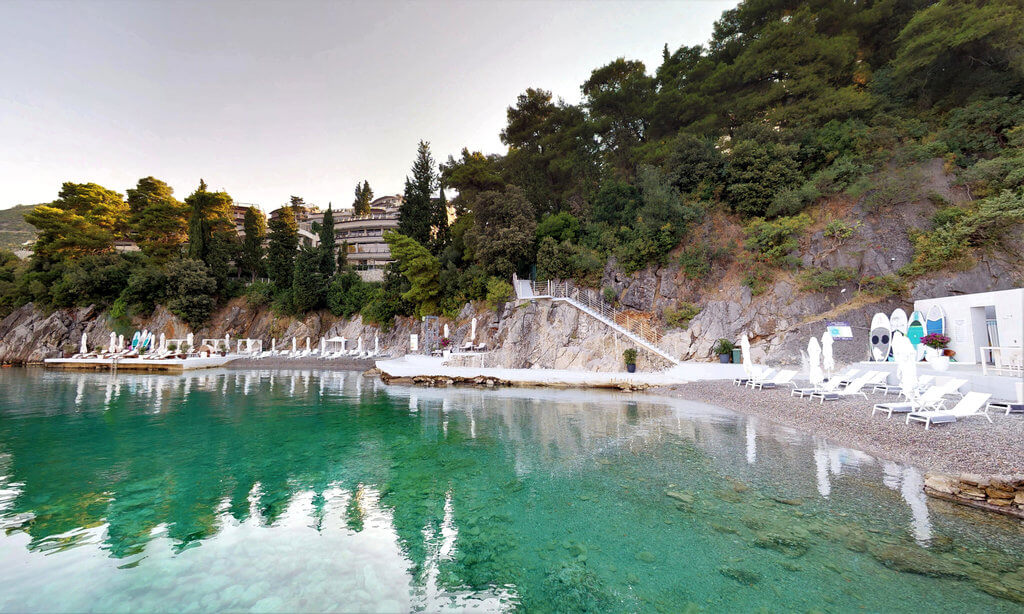 Basking in the sun, floating around the crystal clear waters and enjoying those epic sunsets is what a stay on the Budva Riviera is all about.
The village feel and privacy of The Island make Dukley feel more like a home away from home than a hotel. And this is what has people coming back year after year.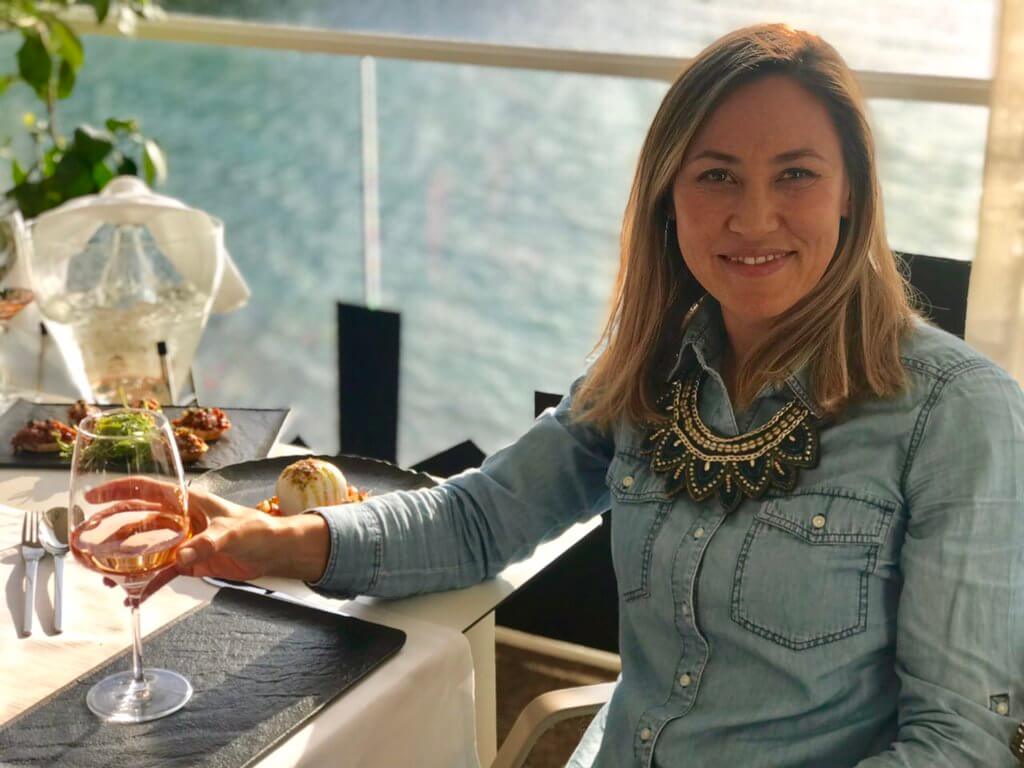 And whenever we need a retreat in future, we'll be calling the team at Dukley and telling them to put a bottle (or three) of rosé on ice for us!

---
Book Your Stay at Dukley Hotel and Resort
Accommodation
Transfers
Car Hire
---
Related Articles
Dukley Hotel and Resort
Book Your Trip With My Recommended Providers