The Best Lustica Peninsula Accommodation
Lustica Peninsula accommodation comes in many forms:
Seafront apartments perfect for two.
Luxurious villas perfect for a family.
Beachside hotel getaways.
I love it here. It's rustic, wild and peaceful. It's a throwback to the traditional Montenegrin lifestyle: 
Slow.
Full of good, seasonal food and wine.
There's nothing better than sharing a laugh and a glass of wine with friends and family. 
Lustica is a great alternative to Budva if you're looking for a beachside holiday, but without the Budva crowds.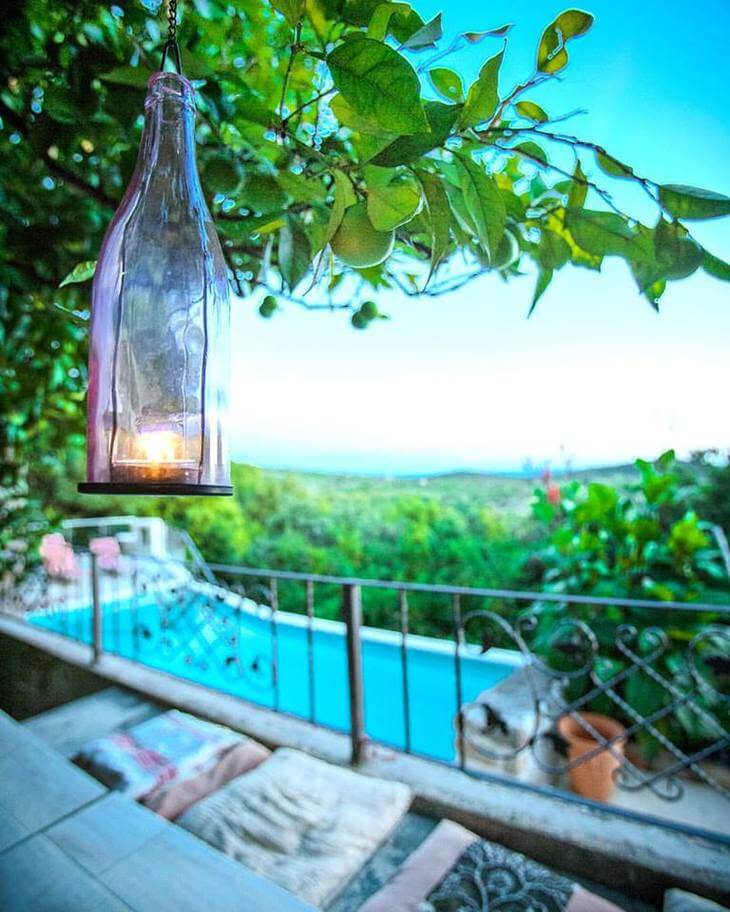 Klinci Village Resort
And you'll pick up a luxe seaside villa here for much less than you'd pay on the Budva Riviera too. 
But wild and rustic doesn't mean you have to sacrifice. You'll find plenty of beautiful apartments and villas to choose from. There aren't many hotels, but many of the boutique apartments come with breakfast and have small restaurants. 
There are some reasons why Lustica Peninsula won't suit everyone:

Except for Krasici, there's usually not a lot within walking distance.
There's a lot of construction, particularly along the Bay of Kotor side.
You will need a rental car.
There are a lot of gravel roads and signposting is poor.
Infrastructure here is poor and the power can go out during storms. 
So really, Lustica is ideal for people who are going to enjoy a getaway holiday. The beauty of it is that you're not far from the towns. I think it's the best of both worlds. 
So if you think Lustica sounds like your ideal getaway, now you just need to choose where to stay!
Let's explore the best of Lustica Peninsula accommodation!
---
Krasici
Krasici is the most popular place to stay on Lustica Peninsula. It's on the Bay of Kotor side of the peninsula and generally only about 15-20 minutes from Tivat and Kotor. There are lots of accommodation options, restaurants and beaches here. 
The roads here can be very steep if you leave the main road, so pay attention to the access when booking your accommodation.
Here's my pick of the best in Krasici:
Villa Plitka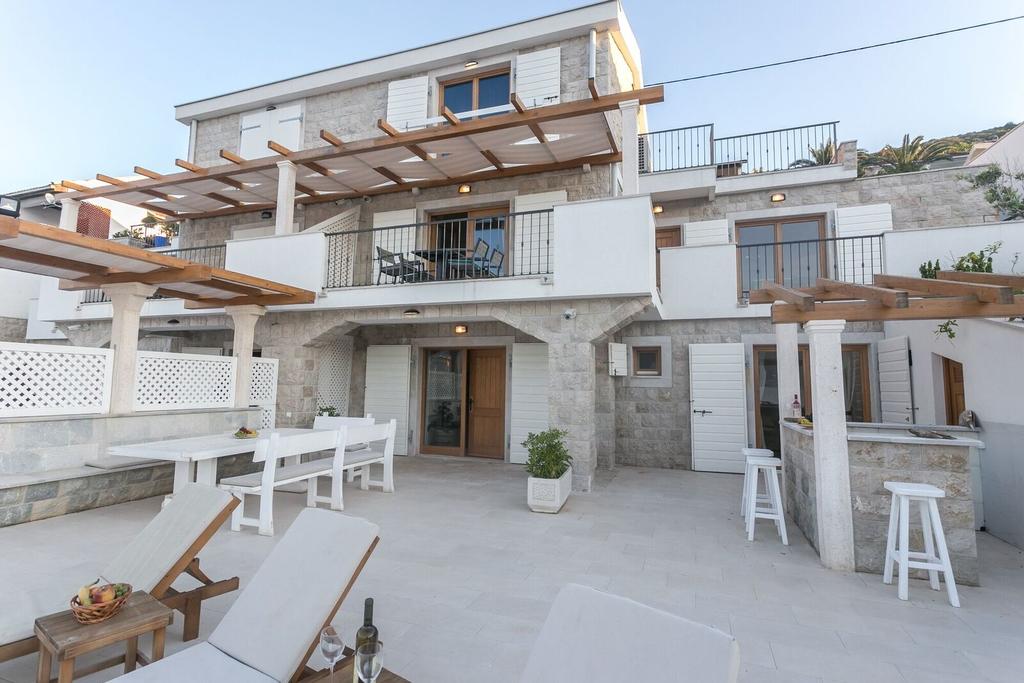 Talk about dream vacation!
Private luxury villa - tick!
Free boat to run about in - tick!
Waterside location - tick!
Villa Plitka has it all. The villa sleeps 8, has a waterside bar and barbecue for relaxed summer nights and you can't beat the views.
This is everything summer holidays are made of!
---
Studios Villa Tajna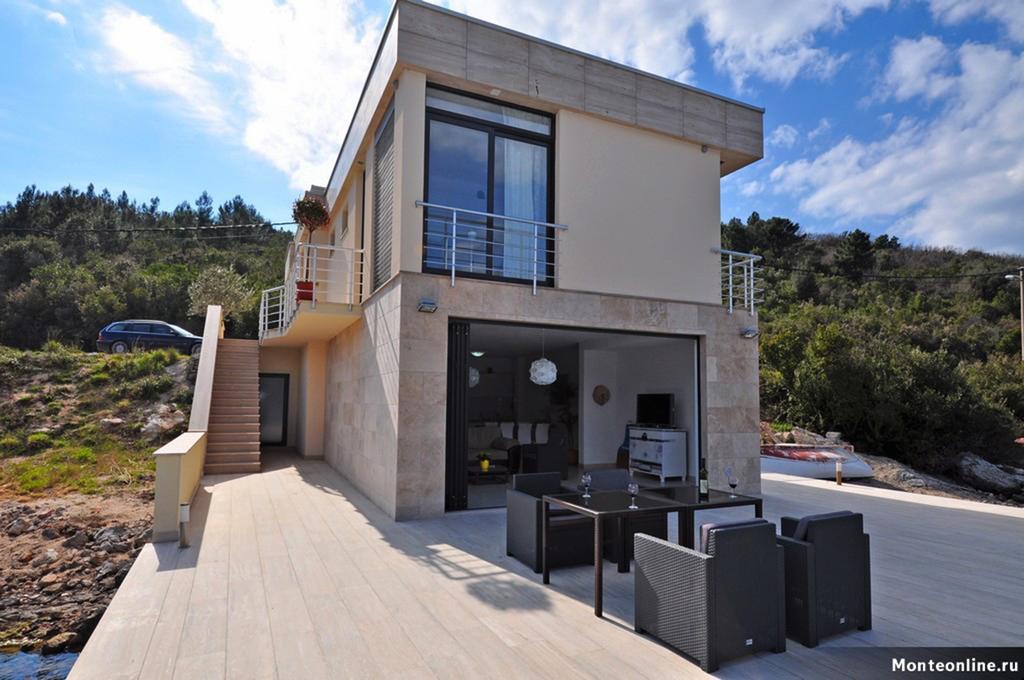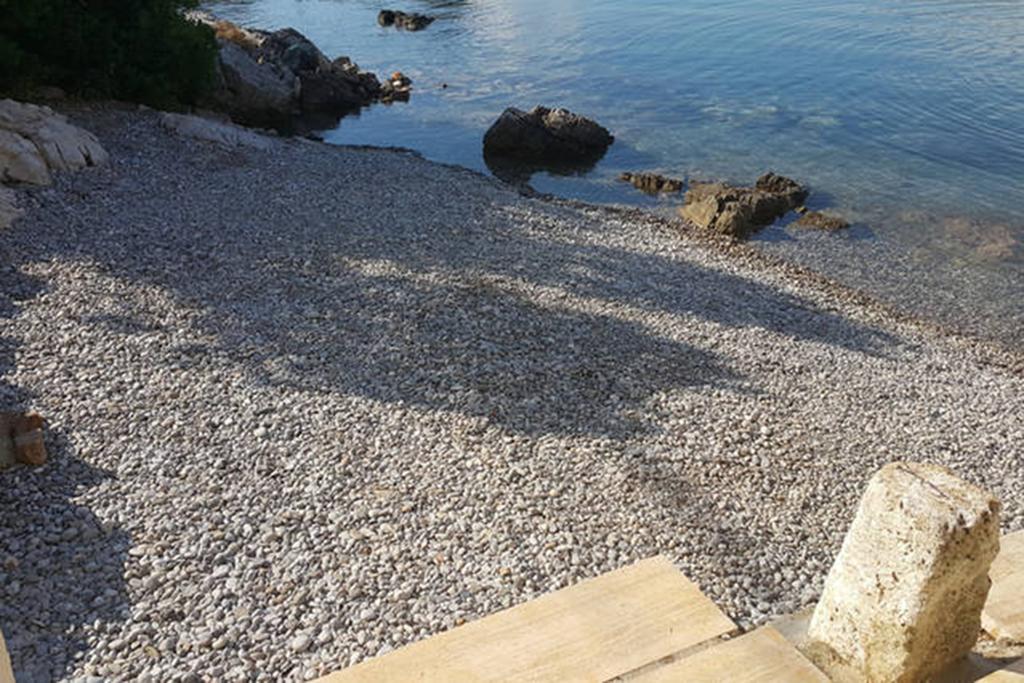 This four bedroom villa sleeps 10 and has a stand out feature that makes it a great choice for families with little kids - a little beach. 
Aside from that it has a huge sun terrace, indoor-outdoor living and it's walking distance to restaurants. 
This part of Krasici is also just 10 minutes from both Tivat and Kotor, and 15 minutes from Blue Horizons' and Oblatno's sandy beaches. 
---
Apartments Aruba
Apartments Aruba are perfect for a romantic getaway or a young family.
Beachside location, where you can spend hours soaking up the sun or enjoying the view from your balcony. 
Some of the best seafood restaurants in the area are close by and breakfast is included with your stay. 
---
Villa Tivat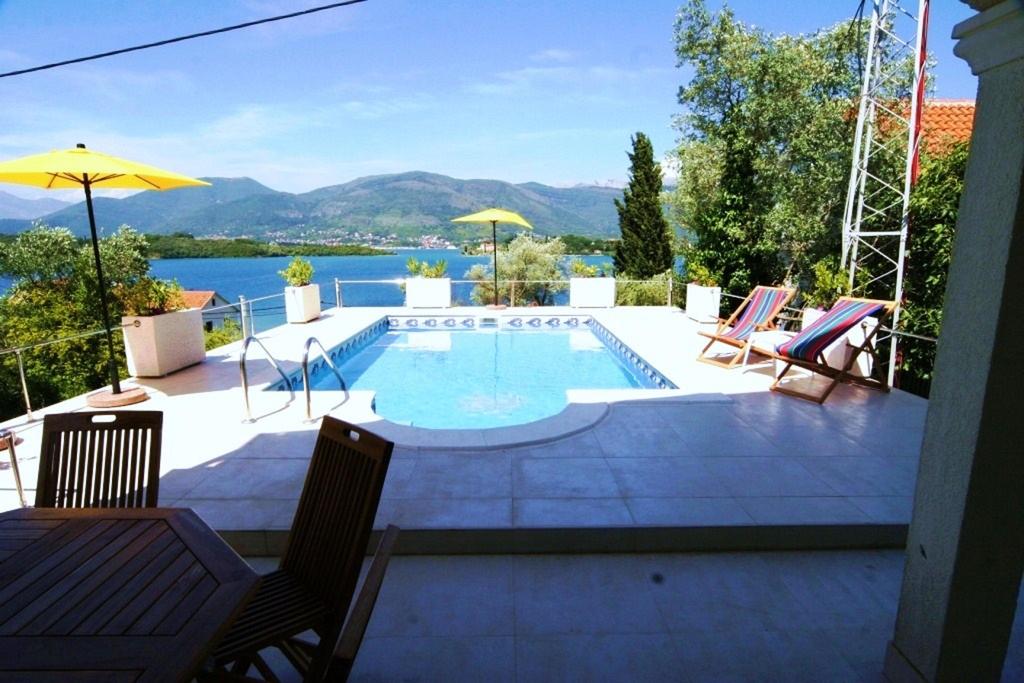 Villa Tivat is one of the best-priced private villas on this stretch.
It sleeps 10, has a private pool and is walking distance to the beach too. And you can bring Fido!
It's only a 10 minute drive to Tivat and Kotor and you have restaurants and shops within walking distance. This villa has it all and is great value for a large group.
---
Villa Romantica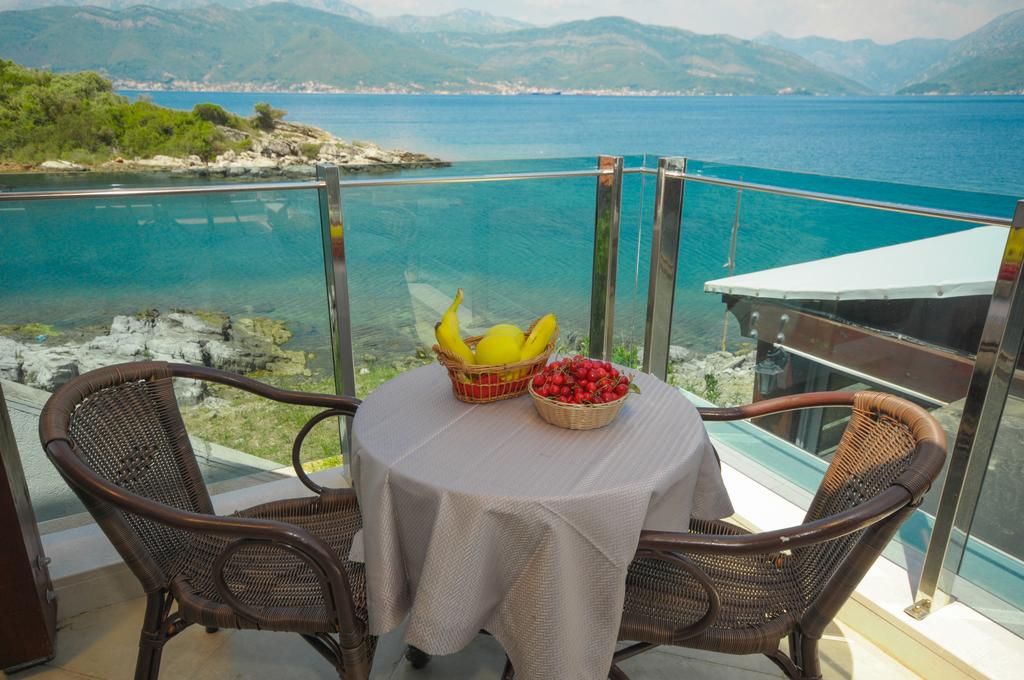 On Krasici, Bijelila is one of my favourite places on Lustica Peninsula. We love to snorkel around the island here and the hamlet is full of old stone fishermen's houses.
Villa Romantica is a group of small apartments, that are ideal for couples, with a restaurant and private beach. 
---
Hotel Vizantija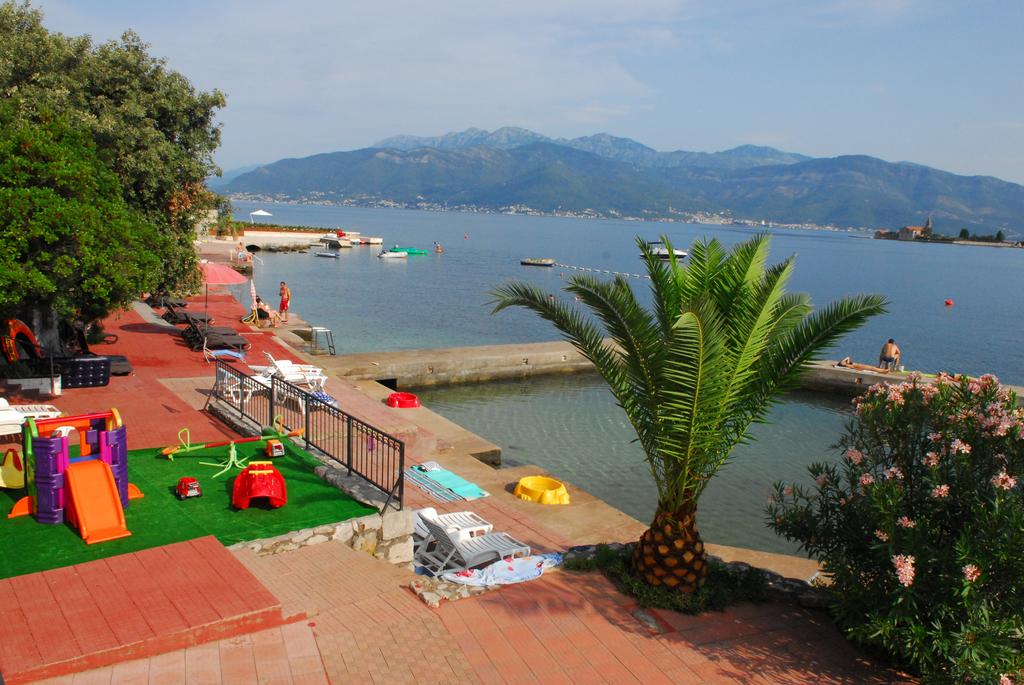 Hotel Vizantija is a 3* hotel with million dollar views. It's one of the best value hotels in this area. 
This hotel is a favourite with families. There's a small playground, indoor playroom and giant chess. It's perfect for families with kids of all ages. 
---
Zanjice and Miriste
This is the ultimate location for a beach getaway - and just 30 minutes from Tivat airport.
Zanjice and Miriste are popular beaches during the summer so they won't be deserted getaways. But aside from July and August they're relatively quiet, especially during the week. 
A place like Art Media Hotel below also has the advantage of private beach areas for its guests. This means you don't have to jostle for a place to put your towel.
Hotel Art media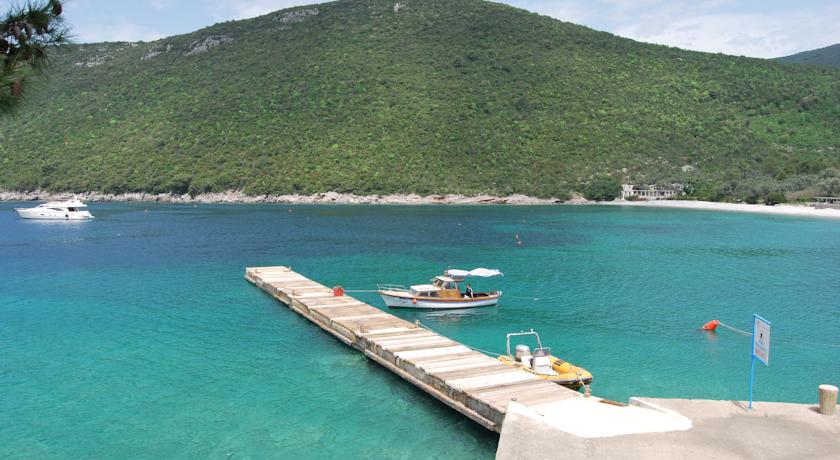 Hotel Art Media on Zanjic Beach
At the very end of Lustica Peninsula, Hotel Art Media is the only hotel in Zanjic Bay. 
It's just a few steps to the azure sea and a little further to the bay's pebble beach. Ribarsko Selo, an upmarket restaurant and beach lounge, is next door. 
---
Villa Lusticia
This villa is another fabulous getaway for extended families or groups of friends.
It's nestled in the hills above Zanjice beach and has its own pool with sea views. 
This is a fabulous getaway, but it's also just a few minutes' drive from some of the peninsula's best beaches. 
---
Apartments Gojkovic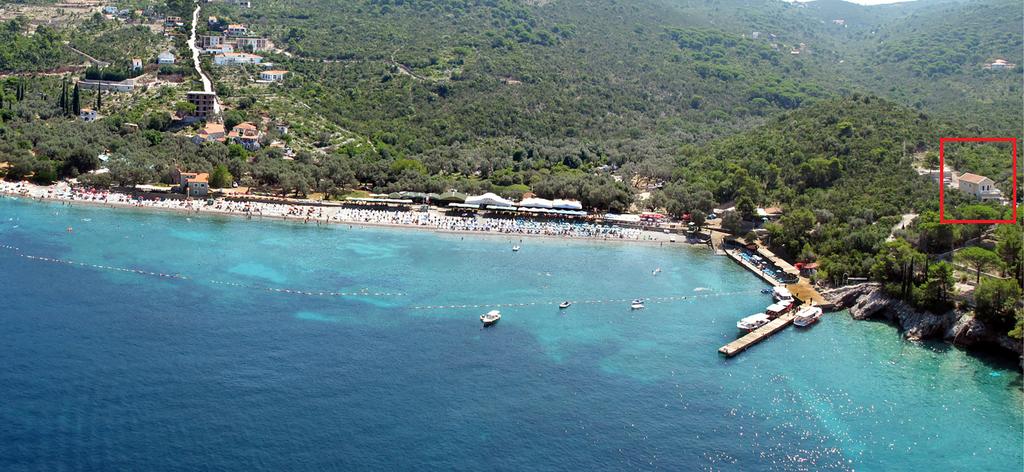 Apartments Gojkovic are a set of modest two bedroom apartments, a short walk from Zanjice Beach. 
If you're after a top location on a modest budget, these apartments are an excellent choice. 
---
Rural Lustica Peninsula Accommodation
An apartment or villa in one of the rural areas of Lustica is the ideal place for a rural getaway. These are the kinds of places where you'll hear little more than rustling trees and the odd goat.
Klinci Village Resort
Klinci Village Resort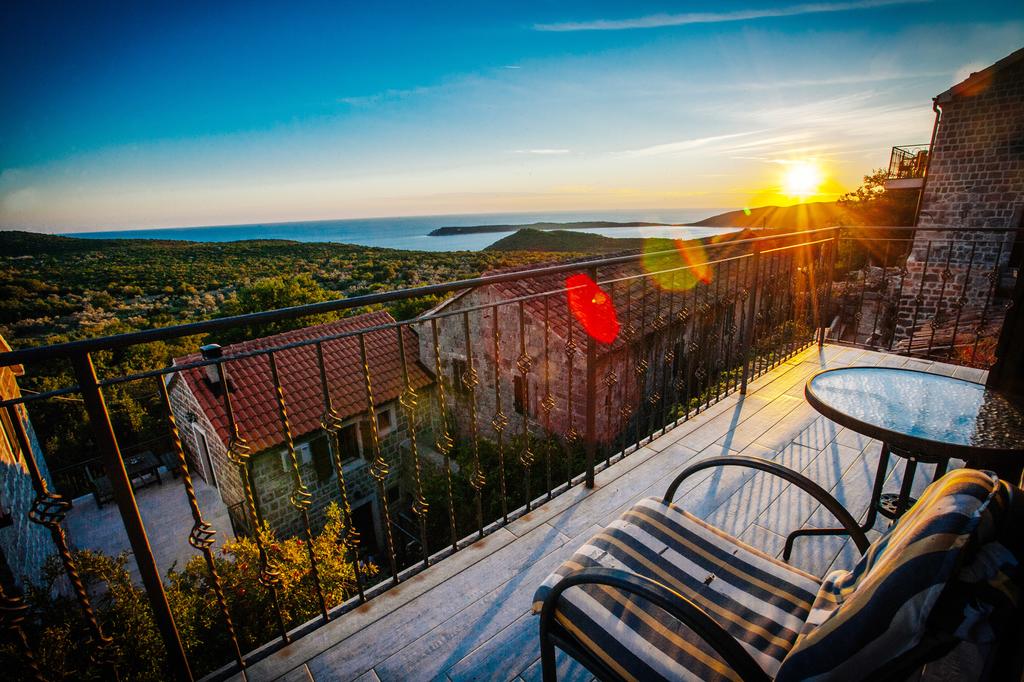 Klinci is one of my favourite places to stay on Lustica. It's not near the sea, but the resort is a beautiful, rural getaway with a shared pool. The food in the restaurant is top-notch with a focus on local-grown organic and seasonal produce. Your hosts here have a passion for the area and their guests that's contagious. You have the choice of one and two bedroom apartments. 
If you can't stay here but you're keen to explore the local lifestyle, history and food you can book a gastronomy tour at Klinci with an optional boat trip. Click here for details of the Taste and Feel Lustica tour. 

St Tryphon Villa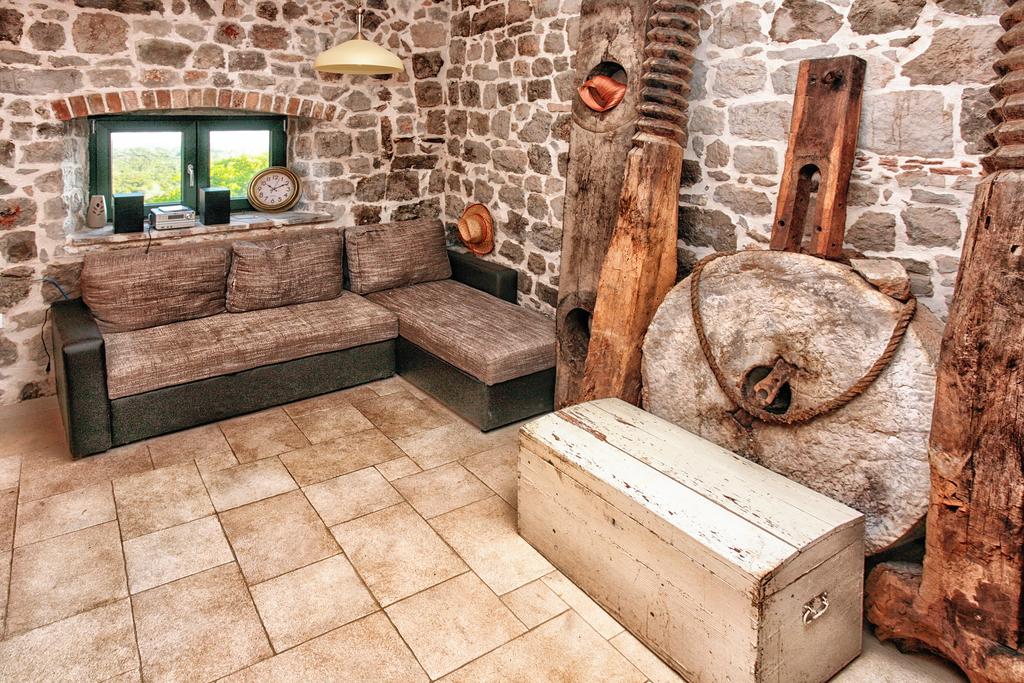 This sprawling estate is a renovated stone villa complete with threshing floor and private pool. It sleeps 13 so it's the perfect place for a group of friends or extended family wanting a summer getaway.
Splash around the pool or listen to the birds and read a book on the threshing floor... this villa embodies rural Lustica Peninsula accommodation. 
---
Search for More Lustica Peninsula Accommodation
---
Related Articles
Hotels in Montenegro
Best Hotels in Kotor
Best Hotels in the Bay of Kotor
Best Hotels in Tivat
Best Hotels In Herceg Novi
Best Hotels In Petrovac
Best Hotels in Budva
---
Home

>
Accommodation in Montenegro
> Best Lustica Peninsula Accommodation
---
Help us help the stray animals of Montenegro
Book your accommodation anywhere in the world through any of the search boxes on our site and we'll make a donation towards sterilising stray animals in Montenegro. 
It costs you nothing, and you get the biggest selection and lowest prices guaranteed. It's a win-win!