The Insider's Guide to Perfect Montenegro Vacations
Discover Europe's hottest secret before it goes mainstream and find out why everyone, from backpackers to billionaires, are falling under Montenegro's spell.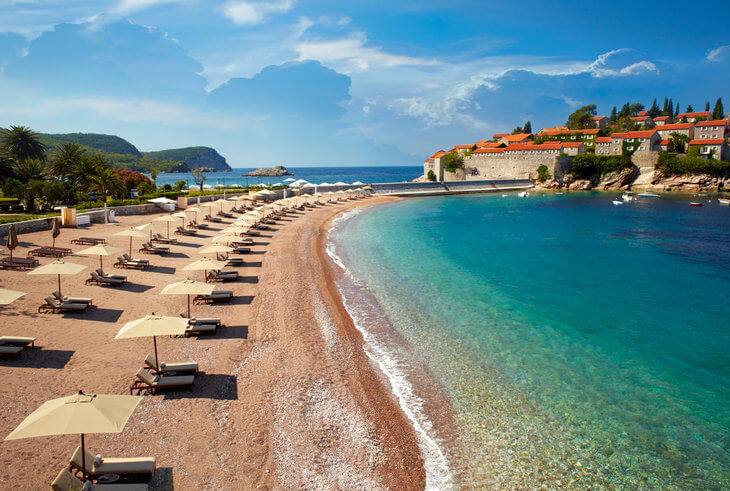 Sveti Stefan on the Budva Riviera
Image: Deposit photos
Montenegro is a secret that's rapidly being let out of the bag...
In fact, it was #1 on Forbes' list of top travel destinations for 2015.
And Kotor is Lonely Planet's #1 city to visit in 2016.
" Kotor is drop-dead gorgeous from every angle. Within the city walls, locals sip strong coffee at pavement cafes and queue for warm bread at the bakers amid a dreamy maze of alleys and plazas; beyond them, the mountain-encircled, fjord-like bay of the same name is one of the most photogenic spots in all of Europe.
Better still, the cruise ships have yet to overwhelm this marvel of the Med - get here before they drop anchor."
- Lonely Planet's Best in Travel 2016.
Montenegrin Vacations: Memories That Last A Lifetime
А Touch of Montenegro from Hugg Vision on Vimeo.
---

Have you been told that you 'must see Montenegro' but you're not sure where to begin with booking a holiday here? 
Don't worry, I'll walk you step by step through booking a Montenegrin vacation. I've helped hundreds of people book an unforgettable vacation here and I can help you do the same. 
Find out more about visiting, how to get here and the best times to visit. Read more...
---
Why Are All these People Loving Montenegro?
Montenegro is often called the 'New Mediterranean'. But really, it's the Mediterranean as it once was. 

Here you'll find the Mediterranean you've always dreamed of:

Azure coastlines
Quaint fishing villages
Guaranteed summer sunshine
Natural beauty
Mediterranean climate
Beaches galore
Friendly locals
Good food
Great wine
Plenty to see and do
And rich history...
A place where you can find the Mediterranean of fairy tales and it's the perfect place for a vacation.
Budva Old Town's romantic alleys
Image: Deposit photos
---
But Where is Montenegro?
Montenegro, the 'Pearl of the Adriatic', is a little country nestled between Croatia and Albania on the Adriatic Sea. 
This little-known Mediterranean jewel is in the heart of Southern Europe. It's only 3 hours from London and 1-2 hours from other European centres.
Despite this, the stone villages, dramatic mountains and azure waters will make you feel like you've been transported to a Mediterranean fairy tale.
Read More: Where is Montenegro?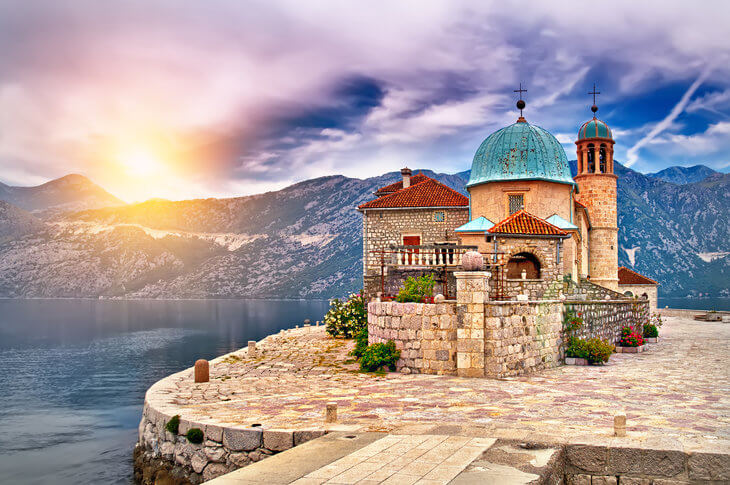 Our Lady of the Rocks in the Bay of Kotor, Montenegro
Image: Deposit photos
---

You have a vast array of accommodation options and each region of the country is unique. Find your perfect accommodation here.
---

From the mountains to the sea, you'll never be bored on your vacation. You're spoiled for choice with pristine beaches, museums, history and adventure sports Read more...
---

Get a copy of our free booking guide. Book your Montenegrin holiday with confidence with our free step-by-step guide. Click here.
"When the pearls of nature were sown, on this soil an overflowing handful was gathered. The most beautiful contact between the Earth and sea took place at the Montenegrin littoral" - Lord Byron
If you're wondering about this 'hidden gem', you've come to the right place.

I've made this place my home and I'm excited to share it with you!
I want to show you not just the beautiful beaches and the must-see sights.
I want to show you how to get off the beaten path. Many have heard of the famously beautiful coast. But it also has so much more.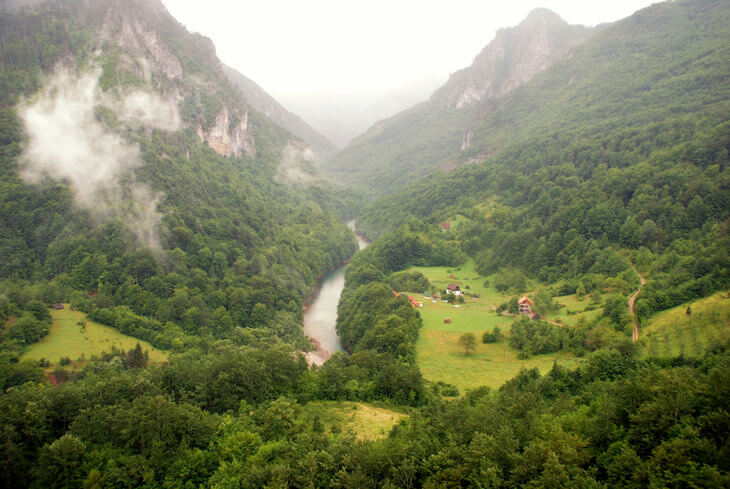 Be it sun and fun, adrenaline or back to nature... this country delivers it all.
And of course I want to let you in on some 'locals only' secrets!
I'll help you plan a dream Montenegrin holiday that will exceed all of your expectations.
No matter whether your stay will be a few days, a few weeks or even a few months, I'll show you the best this country has to offer and give you tips to make your holiday really special.
Sarah,
Publisher.
---
Frequently Asked Questions
Find answers to the most common questions I get asked here on the frequently asked questions page. You can also ask me your question personally here.
---
Want to keep up to date with what's happening in Montenegro? Sign up for our newsletter.
Search The Site
---