G'day and Welcome to
Montenegro!
Montenegro is one of the fastest growing tourist destinations in the world. In fact, it's #1 on Forbes' list of top travel destinations for 2015.

It has so much to offer you:

Natural beauty

Mediterranean climate

Beaches galore

Friendly locals
Not to mention: good food, good wine, plenty to see and do and rich history.
The list goes on!
Petrovac on the Budva Riviera
But booking a holiday here can be overwhelming.

Mountains or coast?
What are the must-sees?
How much do things cost?
Do you need a car?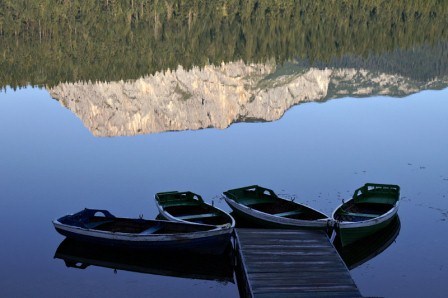 The Black Lake in Zabljak
I've Got You Covered
As we say here... 'nema problema' - no problem.
Don't worry, I've helped hundreds of people book unforgettable vacations here. I'm going to break it all down for you and help you book an unforgettable vacation to the 'Pearl of the Adriatic' too.
This is the only place on the net where you can get inside scoop from someone who is:
Experienced in helping people book holidays to Montenegro - I know that what you really want is to be walking distance to restaurants!
Living local - Avoid the tourist traps and get the inside scoop.
Able to see things through your eyes - I know what's too far off the beaten track.
Here, I'll help you decide how to get here, where to stay, what kind of accommodation you should book and what you should do while you're here.
I only recommend the best here that I know my visitors will enjoy.
No matter whether your stay will be a few days, a few weeks or even a few months, I'll show you the best this country has to offer and give you tips to make your holiday really special.
Ready? Let's go!
Explore the Bay of Kotor virtually with this AirPano.
Start Here
If you're just getting started on planning your holiday, head over to my Visit Montenegro page to find answers to all your common questions like:
Where is Montenegro?
How to get here?
When should you visit?
What are the top tourist destinations?
Find out for yourself why Montenegro is number 1 on Forbes' list of top travel destinations in 2015
Quick Start Links
Before You Book
Booking your vacation independently is a great way to see Montenegro:
You decide your itinerary.
You choose the best accommodation for you - not what your travel agent or tour operator has available.
You save money because you're not paying extra commissions and inflated prices.
But if you don't get it right, the holiday you've waited all year for could be ruined.
I've distilled my years of experience booking the perfect Montenegrin holiday down into a step-by-step guide that you can follow on your own.
still got questions?
Find answers to the most common questions I get asked here on the frequently asked questions page. You can also ask me your question personally here.
Montenegro Discount Card
Before you book, check out this unique discount card that will save you hundreds on your holiday. The Montenegro Explorer Card gives you exclusive and unlimited discounts on your entire stay. 
Booking
Are you ready to rock n roll and get booking your holiday?
Try our search box to find accommodation for your stay.
Search The Site