Montenegro Pulse contains affiliate links and is a member of the Amazon Services LLC Associates Program. If you make a purchase using one of these links, I may receive compensation at no extra cost to you. See my disclaimer for more information.

Ulcinj Travel Guide: Best Things to Do (2023)
Ulcinj is well off the beaten path for most tourists visiting Montenegro. But it's rapidly becoming a very cool destination for those looking for beach parties without the crowds.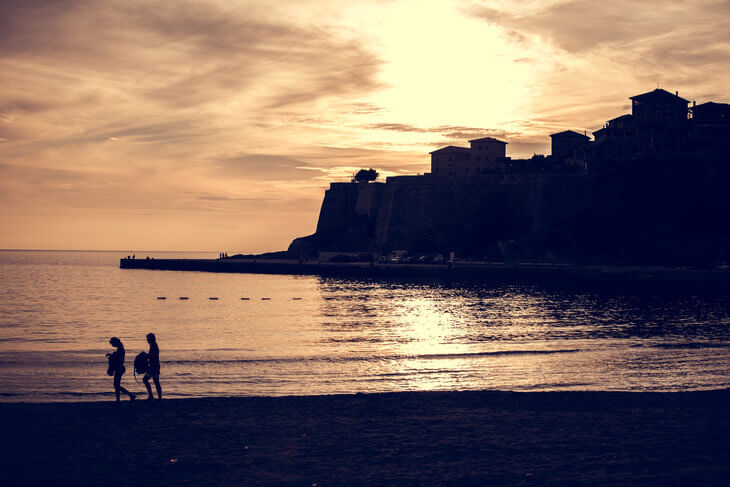 Image: Deposit photos
About Ulcinj
Ulcinj is one of the oldest towns on the Adriatic, dating back to around the 5th century BC. The town was founded by the Illyrian tribe Ardiaei, but has since been conquered by Romans, Byzantines, Slavs, Venetians and Ottomans.
These days it's a town of about 10,000 people and the southern-most town in Montenegro. Because most of the population identifies as ethnic Albanian and Albanian is spoken more often than Montenegrin/Serbo-Croatian, the town has a distinctly different feel to the rest of Montenegro.
During summer it's a lively, buzzing place with lots of Albanian tourists and more adventurous western tourists who like get off the beaten track. With the firm establishment of kite surfing here, it's also become a popular place for young travellers who want beach parties, but are looking for a more underground destination than Budva.
---
Things To Do in Ulcinj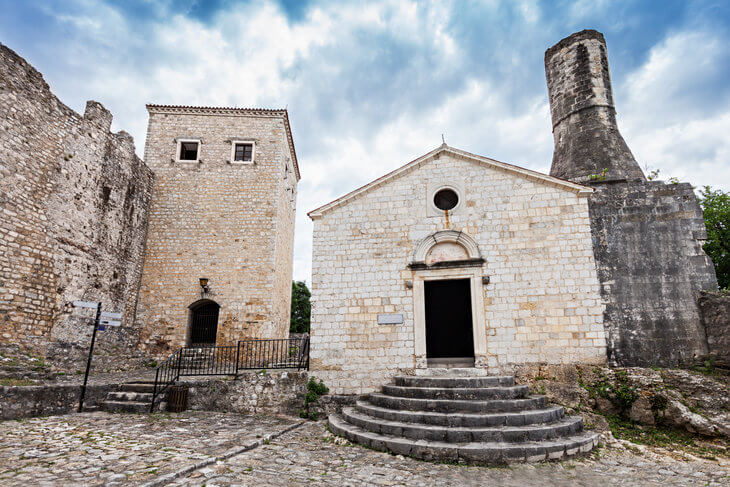 Ulcinj Museum in the old town
Image: Deposit photos
Ulcinj's star attraction are the beaches here. Endless stretches of sandy beaches bring in sun-worshipping tourists every summer.
But that's not all there is to do here. Ulcinj also offers:
An ancient old town
One of two remaining flamingo colonies in Europe
Kite surfing
Diving
Beach parties
Read More: Top Things To Do In Ulcinj >
---
Accommodation in Ulcinj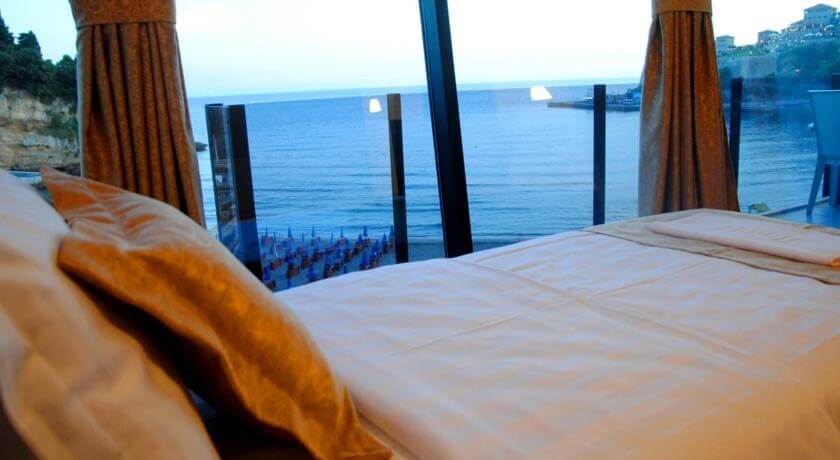 Ulcinj has nice hotels, but no 5 star accommodation. Unlike Kotor and Budva, a stay in this old town doesn't come with bars and music playing until 1am. The bars are in the newer part of town about 1km from the old town, so you won't be disturbed by their music. 
Read our list of the top 10 hotels in Ulcinj >
---
Search for Accommodation in Ulcinj
---
Find Accommodation Deals in Ulcinj
If you're flexible about where to stay, and especially if you're travelling soon, have a look at Booking.com's deals finder for Ulcinj.
They have accommodation deals on rooms that hotels want to fill and you can nab yourself up to 50% off the price of your stay. 
The deals are constantly changing so if you're keen to book one of these, bookmark this page and come back and check regularly.
---
Campsites
Camping is a popular option for among tourists here. There are several camp grounds close to Velika Plaza beach. But our favourite is a glamping place called Olive Tree Glamping... forget roughing it, go glamping!
---
Olive Tree Glamping
Olive Tree Glamping is a unique camping experience in the peaceful surroundings of a 1,000 year old olive grove overlooking the Adriatic Sea.
The spacious tents have queen or twin beds, wardrobes, a hammock, table and chairs and even solar mobile chargers. There's even free WiFi access throughout the camp, so no creature comfort is spared. And they're pet-friendly!
More information and online booking
---
Auto Camp Ada Bojana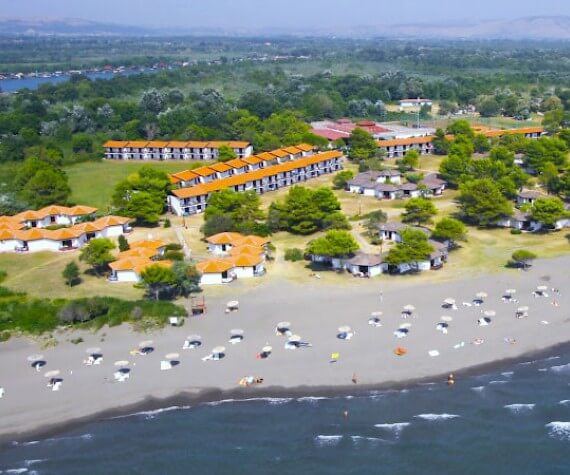 Address: Ada Bojana bb, 85360 Ulcinj
Phone:+382 (0) 304 55059
Phone:+382 (0) 304 11351
E-mail: ulrivijera@t-com.me
Web: www.ulcinjska-rivijera.com
* This is a clothing optional resort.
---
Auto Camp Copacabana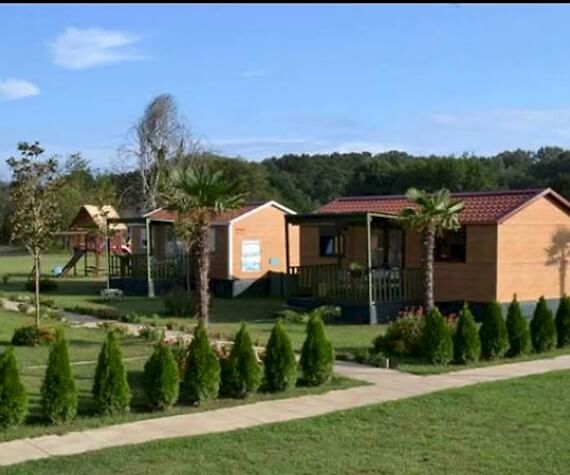 Address: Donji Štoj bb, 85360 Ulcinj
Phone: +382 (0) 30 457 356
Mobile: +382 (0)69 021 779
E-mail: giovanni@t-com.me

---
auto Camp Miami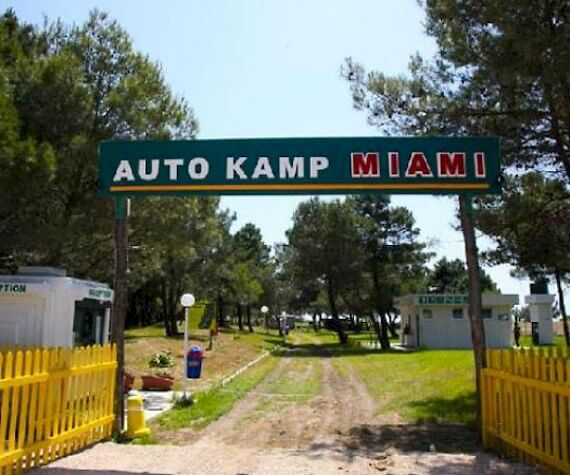 Address: Velika plaža bb, 85360 Ulcinj
Phone: +382 (0) 30 455 343
Mobile: +382 (0) 67 567 901
E-mail: info@miami-ulcinj.me
Web: www.miami-ulcinj.me
---
Auto Camp Safari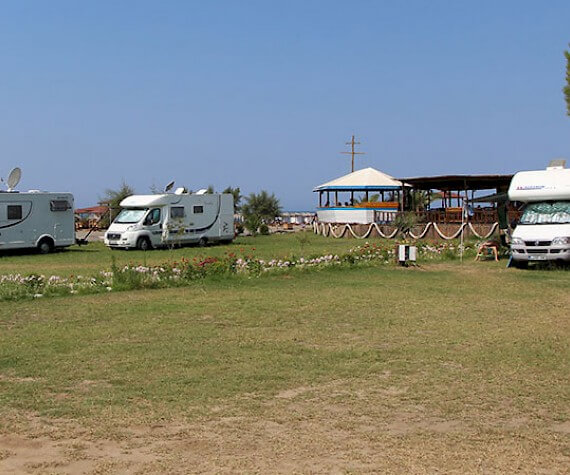 Štoj bb, 85360 Ulcinj
Phone: +382 (0) 30 455 486
Mobile: +382 (0) 69 744 644
E-mail: info@safaribeach.me
Web:  www.safaribeach.me

---
Auto camp Tomi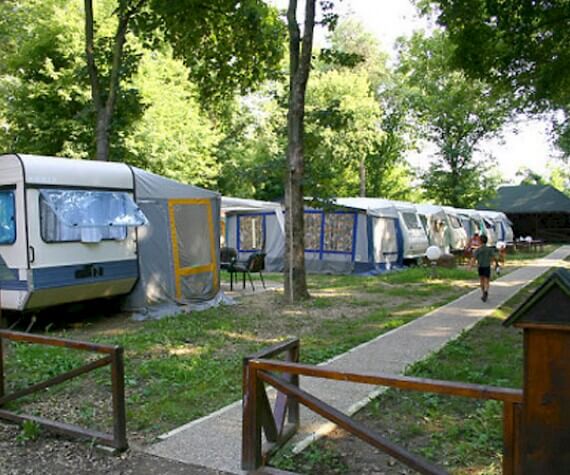 Address: Velika Plaža,85360 Ulcinj 
Phone:+382 (0) 30 455 022
Mobile:+382 (0) 69 036 358
E-mail: tomi@autocamptomi.com 

---
Auto Camp Tropicana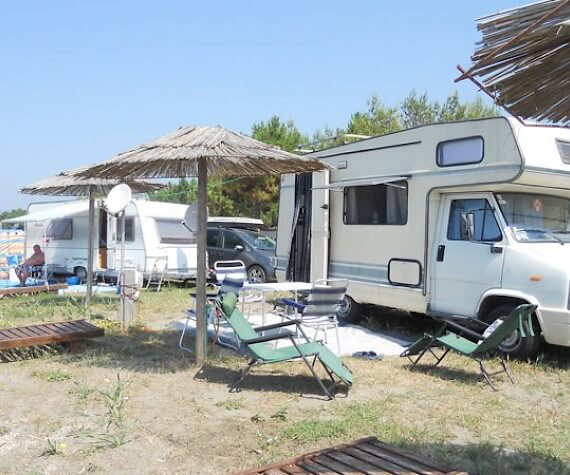 Address: Velika Plaža,85360 Ulcinj 
Mobile:+382 (0) 69 036 475

---
Where to Eat in Ulcinj
One of the highlights of eating out in Ulcinj must be enjoying a candlelit dinner in the old town, watching the sun set over the Adriatic Sea. 
But it's also worth heading a little out of town to discover the riverside restaurants of the Ada Bojana and Long Beach.
Read More: Best Restaraurants In Ulcinj >
---
Events
Southern Soul Music Festival
Copacabana Beach on Velika Plaza is home to the Southern Soul Festival every June. The festival features soul, funk, house, house and dance djs and bands. 
This four day festival is popular enough that it gets a good crowd and enjoys a fun atmosphere, but not so busy that you have to queue anywhere or worry about things getting out of control. The festival is a great place to chill out, enjoy the sun, waves and music on your holiday in Montenegro. A highlight of the festival is watching the sun go down over the Adriatic while you chill out on the beach.
Read More: Southern Soul Festival 
---
Getting to Ulcinj
Airports
There are four airports you can use to get to Ulcinj:
Podgorica Airport: 77km or a 1 1/2 hour drive.
Tivat Airport: 85km or a 1 1/2 hour drive.

Tirana Airport (Albania): 125km or a 2 1/2 drive.
Dubrovnik Airport (Croatia): 136km or a 3 1/2 hour drive (plus 2 border crossings).
Read More: Flights to Montenegro
---
Rental Cars and Airport Transfers
The easiest way to get to Ulcinj is by hiring a car or booking a transfer. It's very easy to rent a car here and we recommend doing it if you want to do some sightseeing. As you saw above, you'll need a rental car or to get taxis to most of the beaches and attractions.
Read More: Rental Cars in Montenegro
Read More: Airport Transfers
---
Taxis
Taxis are a cheap and efficient way to get around if you don't have a rental car. A one way, 10 minute trip to Velika Plaza from town costs around €7. Because taxis in Montenegro have seasonal pricing, this trip could be up to €10 in July and August and just €5 in April and October. Taxi fares will always be more expensive in the summer.
These are the recommended taxi companies in Ulcinj and their phone numbers:
De Lux Radio Taxi - 19766 from a local sim or +382 (0) 69 686 611
Kalaja Taxi - 19761 from a local sim or +382 19761
Pasa Taxi - 19745 from a local sim or +382 19745
Smart Group Taxi - 19788 from a local sim or +382 19788
---
Train
The nearest train station is in Bar (28km away) and there's a train twice daily from Belgrade arriving at 9am and 9pm. If you get a train to Bar, you'll need to get a taxi or bus to Ulcinj. 
Find train timetables: Montenegro Railways
Bar train station: Beograska bb, +382 (0)30 301 615
---
Bus
Ulcinj has a bus station and there are frequent bus links from around Montenegro and across the border to Albania. 
Here is the daily bus timetable from Ulcinj to major towns (correct at time of writing).
Podgorica: Departures at 5.45am, 6.55am, 8.00am, 9.43am, 12.00pm, 12.58pm, 2.15pm, 4.24pm, 5.25pm, 7.30pm, 8.00pm.
Bar: Departures at Departures at 5.45am, 6.55am, 8.00am, 9.43am, 12.00pm, 12.58pm, 2.15pm, 4.24pm, 5.25pm, 7.30pm, 8.00pm.
Budva: Departures at 7.15am, 8.35am, 10.28am, 11.30am, 11.55am, 2.30pm, 5.35pm. 
Kotor: Departures at 7.15am. 
Herceg Novi: 7.15am. 
Rozaje: 2.15pm. 
Find bus current timetables and buy tickets online: Busticket4.me
Ulcinj bus station: Vëllazërit Frashëri bb, +382 30 30 413 225

Local's Tip: We recommend checking the timetables on Busticket4.me, calling or asking at the bus station to confirm bus timetables. Bus timetables can change at any time.
---
Ferry
There's a ferry that runs between Bari in Italy and Bar, 28km away. The trip takes 9 hours and you can take cars on it. Tickets start from €44 for a deck ticket. You can also get private cabins for two people with bathrooms from €64.
Find ferry timetables and book tickets online: Montenegrolines and Aferry
*2017 Update: This ferry has been suspended indefinitely.
---
Guide Books
There aren't any good guide books just about Ulcinj, but a general Montenegro guide book is more useful in any case because you'll probably travel to at least one other Montenegrin destination. Lonely Planet and Bradt have the best Montenegro guide books that you can pick up in paperback or Kindle versions.
---
You might also Like
Book Your Trip With My Recommended Providers