Montenegro Pulse contains affiliate links and is a member of the Amazon Services LLC Associates Program. If you make a purchase using one of these links, I may receive compensation at no extra cost to you. See my disclaimer for more information.

8 Day Scenic Montenegro Tour
The 8 Day Scenic Montenegro Tour is a ready-made tour solution that covers all of Montenegro's must-see attractions and a good number of off-the-beaten-track gems.
Montenegro is a stunning country. North to south. East to west. There are beaches, mountains, lakes, national monuments, tumultuous history and the most breath-taking views you've ever seen.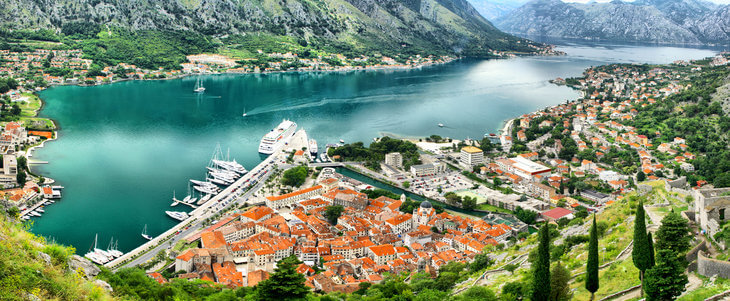 Kotor, a must-see on any Montenegro tour itinerary
Maybe it was even one of these beautiful photos that spurred you to investigate a holiday in Montenegro in the first place.  
But planning a trip to see all of these iconic spots takes work. Like, a serious amount of work.
You need to:
Figure out which attractions and destinations to visit.
Figure out the order in which to visit them.
Estimate how much time you need to see each.
Work out which sights you can see in one day.
Estimate how much time it'll take to drive between each.
Work out whether you should base yourself somewhere and do day trips, or overnight in different locations.
Arrange transfers or a rental car.
Find and book tour guides.
Wade through activity, beach and restaurant choices.
Liase with each different tour operator to make a booking.
Make sure you're not late for any of your tours or activities, even though driving times can be highly variable depending on the time of year.
It's enough to give even the savviest traveller a headache.
Not only that, when you do get here you'll realise you didn't leave enough time to see one attraction, while you left too long to see another and you'll inevitably have your schedule thrown off by a road closure that will force you to find an alternative route.
If you want to see the best of Montenegro, it's not surprising that planning a trip can leave you feeling overwhelmed with the size of the task, daunted by logistics and begging for someone to just take all the hassles off your hands.
I know how you feel. I've spoken to many, many people who were feeling the same way.
But don't despair! I've got a great solution for you.

Mladen on tour
I've found a complete Montenegro tour solution that takes the stress away from planning a Montenegro itinerary. I love this tour for so many reasons and asked the tour operator, Mladen, if I could offer it to my visitors.
He said yes!
Here's why I love this tour so much:
It saves your time: You don't need to spend hours researching and booking your own tour itinerary. According to research, booking a simple single-destination holiday usually takes people at over 30 hours. A round-the-country itinerary can take much longer. When you choose this tour itinerary you'll save yourself so much time compared to if you tried to do it yourself.
The perfect itinerary: The itinerary leaves you enough time at each attraction without wasting any time. It also takes you to the most stunning viewpoints, the most interesting attractions and to four of Montenegro's five diverse national parks. I've seen some horrible Montenegro tour itineraries around (yes, I'm looking at you Inspirock) that have clearly been designed by someone who's never set foot in Montenegro. You can rest-assured this is a bonafide, expertly-crafted itinerary.
It's guided: The tour includes a private guide who'll be with you all the way. Your guide will chauffer you around Montenegro's top attractions and give you a guided tour of each. You'll leave Montenegro feeling like you know it as well as any local.
It's stress free: Mladen will also take care of any little bumps in the road that might pop up. You'll be able to sit back, relax and enjoy the scenery. The last day tour I did required two detours that only a confident driver with local knowledge could manage. Without our driver and guide, either one of those would have derailed our itinerary and we wouldn't have finished the tour.

 

See everything: One of the great advantages of booking this tour is the amount you'll be able to fit into your stay. With a guided tour and pre-arranged activities, you'll go home confident you saw Montenegro's top sights as well as plenty of hidden gems.
It's customisable: Mladen is a highly experienced Montenegro tour guide and he'll work with you to make sure you're delighted with your itinerary.
Choice of accommodation: Want to stay in authentic and rustic accommodation? How about boutique hotels full of old world charm? Or is a five-star beachside resort more your style? Whatever your style and budget, Mladen will make sure you have a comfortable place to lay your head at the end of each day.
Peace of mind: Knowing that you have someone to take care of the details, offer advice and who can answer your questions, both before your arrival and while you're here, means you have complete peace of mind from the minute you send your enquiry until the minute you board the plane home.
Does this sound like the answer you've been looking for? Let's have a look at the tour in detail…
---
8 Day Scenic Montenegro Tour Itinerary
Here's what's covered on the itinerary:
Kotor
Budva
Perast
Our Lady of the Rocks
Risan Mosaics
Njegusi Village
Lovcen National Park
Petar Petrovic-Njegos Mausoleum
Skadar Lake National Park
Rafting in the Tara Canyon
Black Lake
Zabljak
Durmitor National Park
Djurdjevica Tara Bridge
Biogradska Gora National Park
Moraca Canyon
Moraca Monastery
Cijevna River
Sveti Stefan
Ulcinj
Whew! That's a lot right? A couple of shots of rakija (extremely potent brandy that's beloved in the Balkans) and you'll go home knowing Montenegro as well as the locals ;).
The itinerary also includes:
5 nights in Kotor or Budva on the coast.
2 nights in Zabljak, Durmitor National Park.
Here's a detailed breakdown of each day:

day 1 - Arrival
Pick up from the airport (Tivat, Podgorica or Dubrovnik).
Drive to Budva or Kotor with your guide driver.
Overnight in Budva or Kotor.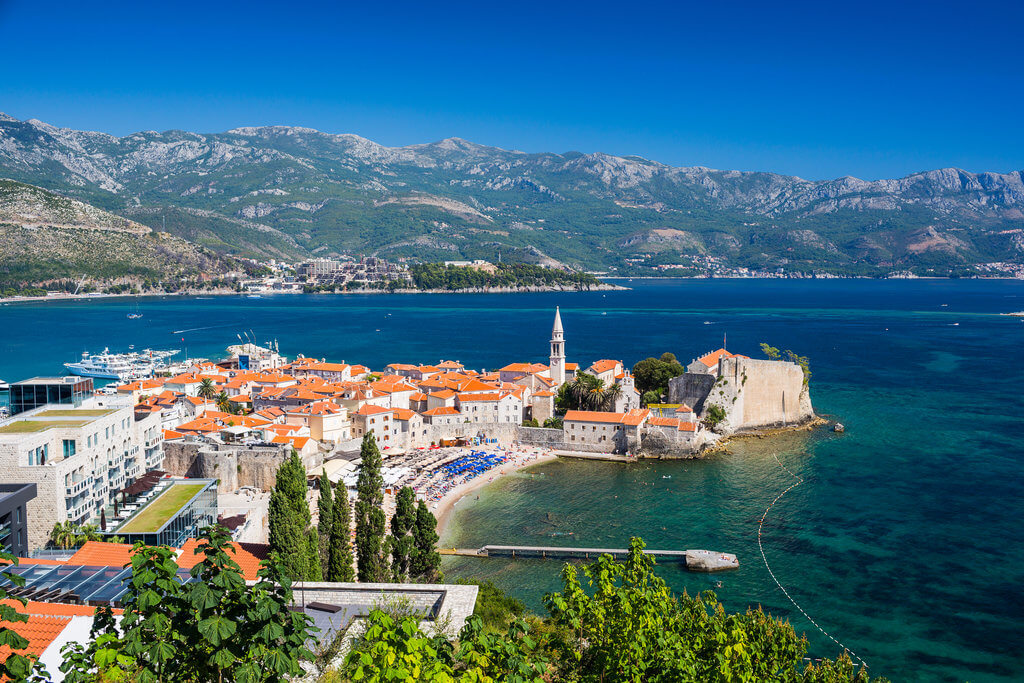 Budva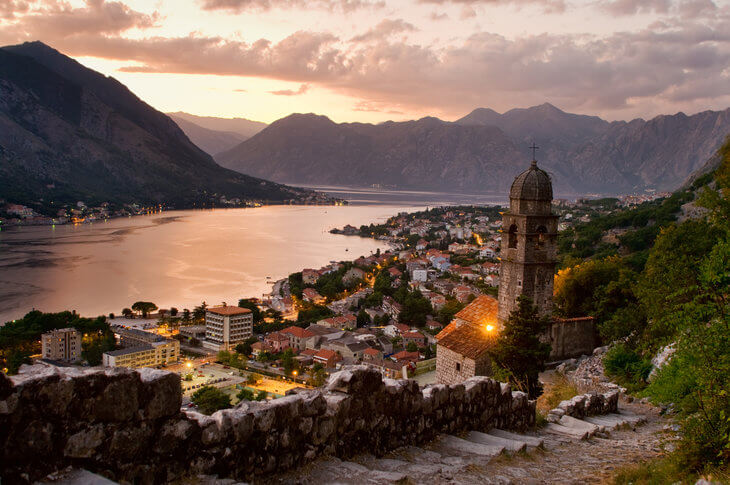 Kotor
---
Day 2 - Kotor Bay Tour
08:00 – 08:30: Drive around a the bay on the way to Perast.
08:30 – 09:45: Visit Our Lady of the Rocks church and museum. 
09:45 – 10:30: Free time in Perast.
10:30 – 11:00: Visit the Roman Mosaics in Risan. 
11:00 – 12:00: Drive around the bay with photo opportunities.
12:00 – 13:00: Kotor walking tour.
Free afternoon (in summer there's a transfer to one of the beaches close to Kotor if you're staying in Kotor).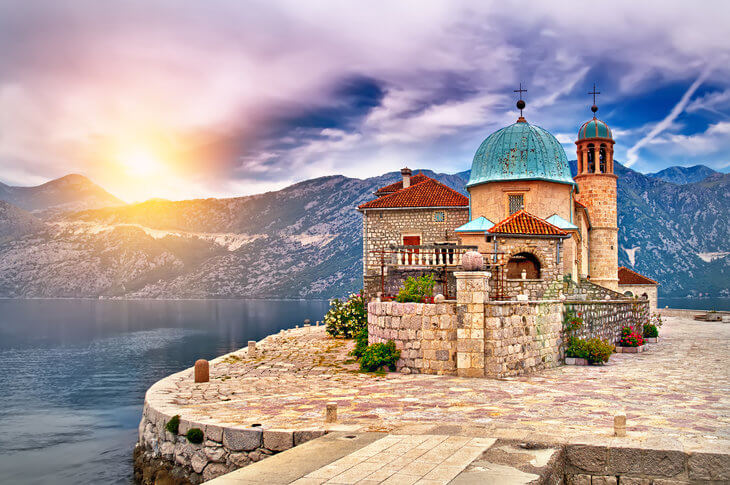 Our Lady of the Rocks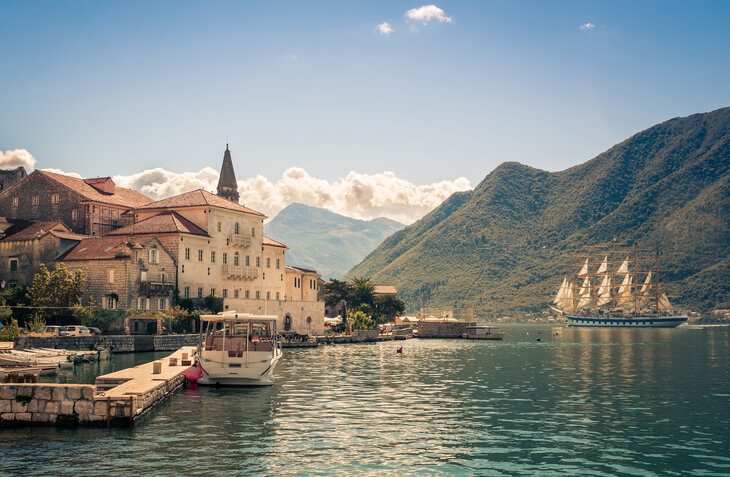 Perast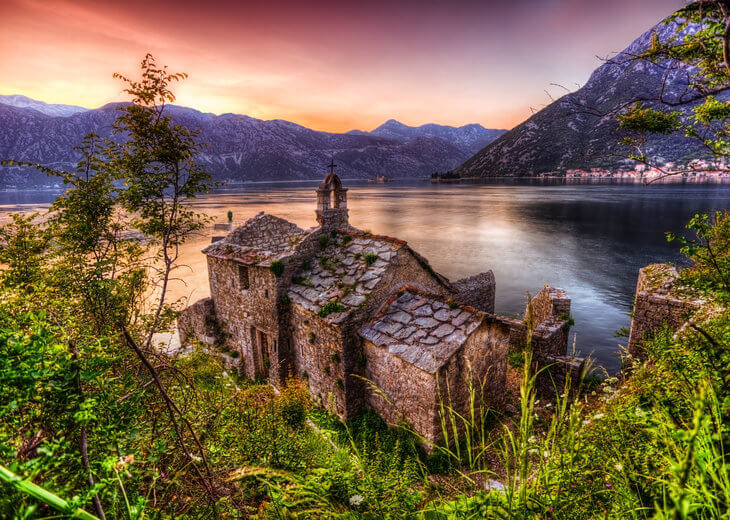 Bay of Kotor
---
Day 3 - Full Day Lovcen and Skadar Lake National Parks Tour
Proscuitto and brandy - the perfect combination.
08:00 – 09:00: Drive up the 25-turn serpentine road to reach Njegusi village There are two photo breaks to make the most of the awesome view.
09:00 – 10:00: Stop at the oldest restaurant in Montenegro and visit the smokehouse to learn about traditional proscuitto-making, which Njegusi is famous for.
10:00 – 11:30: Drive up Mount Lovcen and climb the stairs to the mausoleum of Petar Petrovic-Njegos, Montenegro's famous bishop-ruler.
11:30 – 13:00: A walking tour around Montenegro's former royal capital, Cetinje, followed by some free time to explore.
13:00 – 13:30: Transfer to Rijeka Crnojevica on Skadar Lake.
13:30 – 16:30: Rijeka Crnojevica visit, lunch at local restaurant, scenic boat tour and a photo break at Pavlova Strana, one of Montenegro's most iconic photo spots.
16:30 – 18:00: Drive back to Budva or Kotor with a photo stop above Budva on the way back.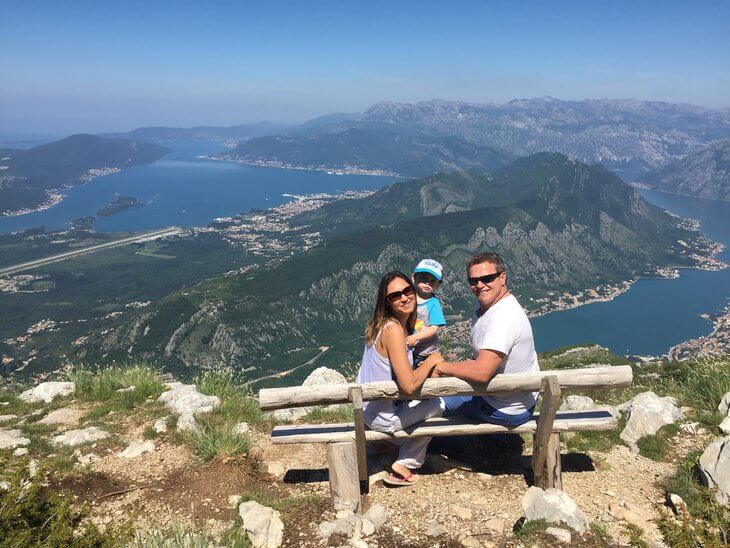 Bay of Kotor from Lovcen National Park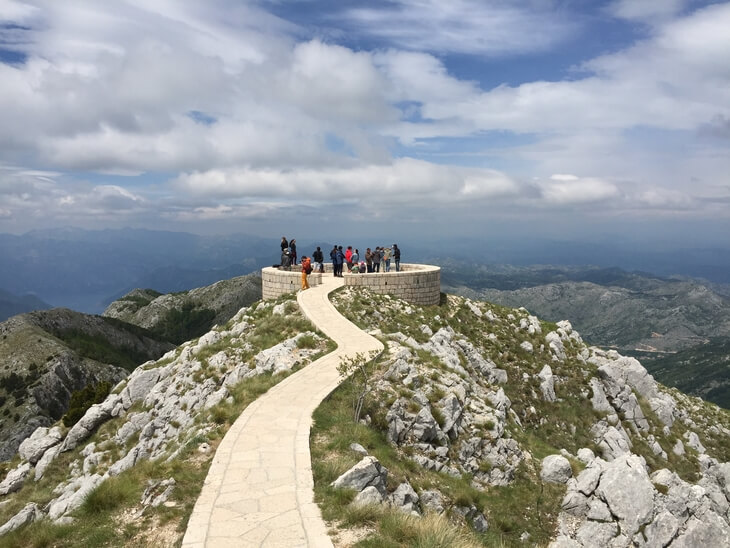 Petar Petrovic-Njegos Mausoleum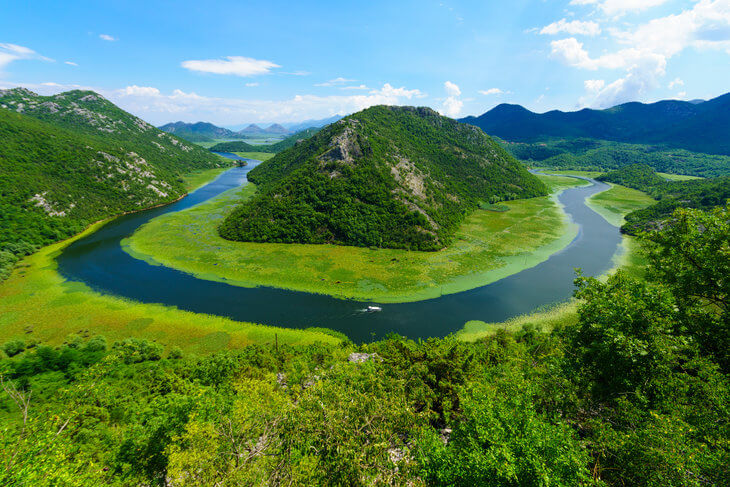 Pavlova Strana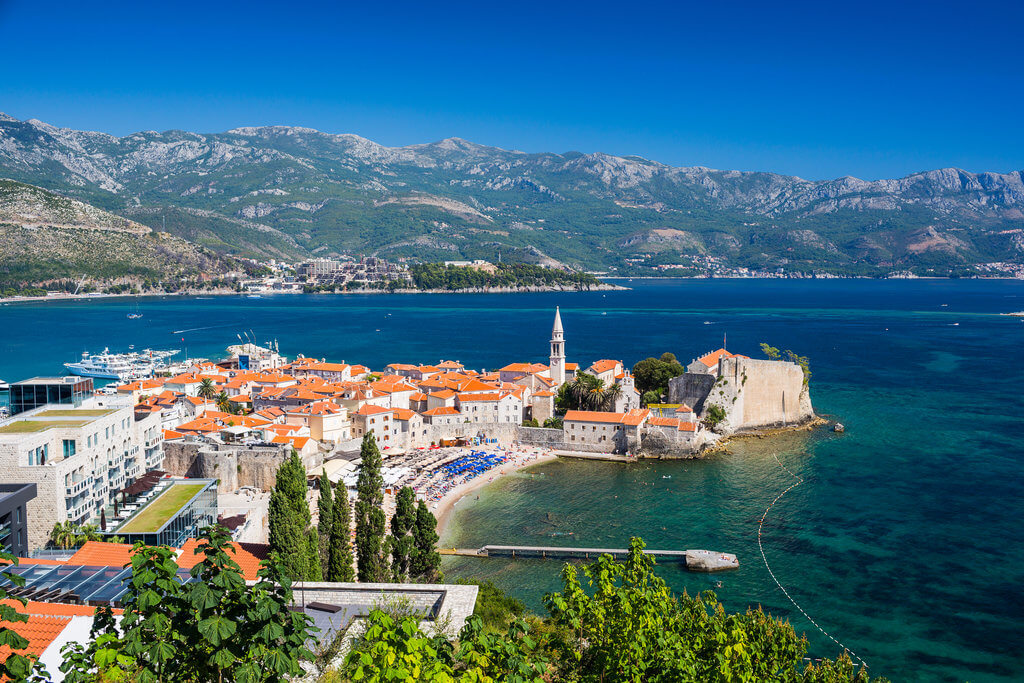 Budva
---
Day 4 - Full Day Tara Canyon Rafting Tour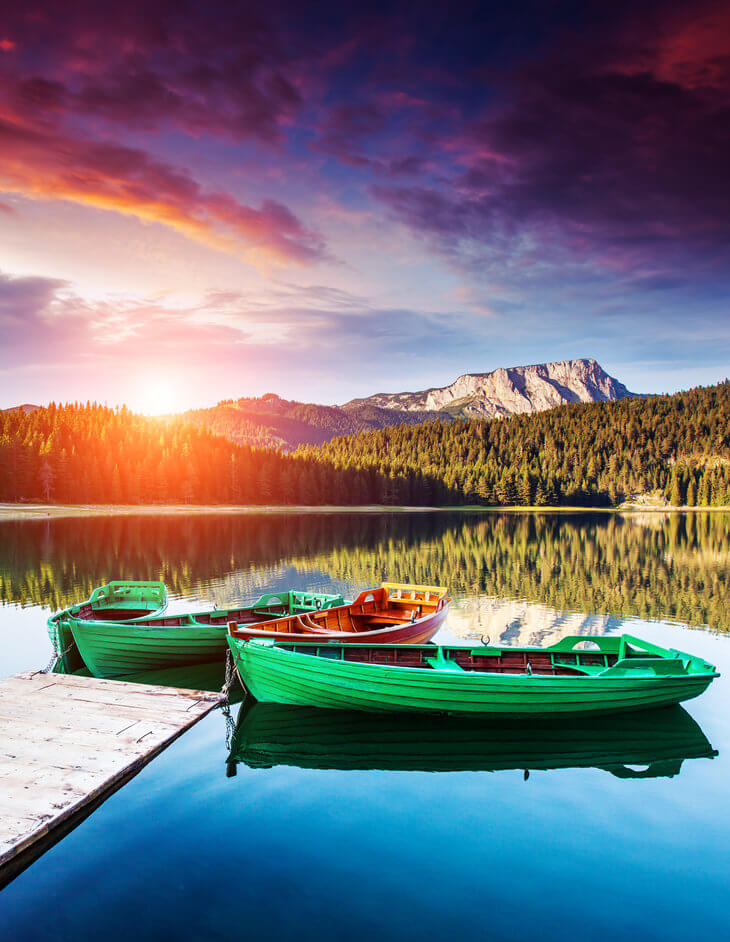 Zabljak
08:00 - 10:30 - Drive to Scepan Polje rafting camp with a traditional breakfast near the river.
11:00 - 12:30 - Preparations for rafting (distribution of life jackets, helmets, wetsuits and booties) and drive to the rafting start point in off-road vehicles.
12:30-16:00 - Rafting through the most attractive rapids on the Tara River, with stops at the most beautiful spots to take photos of waterfalls and swim.
16:00 – Arrival back to Scepan Polje, which is the end of the rafting, and then lunch at a local restaurant.
17:30 – Departure from Scepan Polje, drive through the heart of Durmitor National Park with many photo opportunities.
Overnight in Zabljak, Durmitor National Park.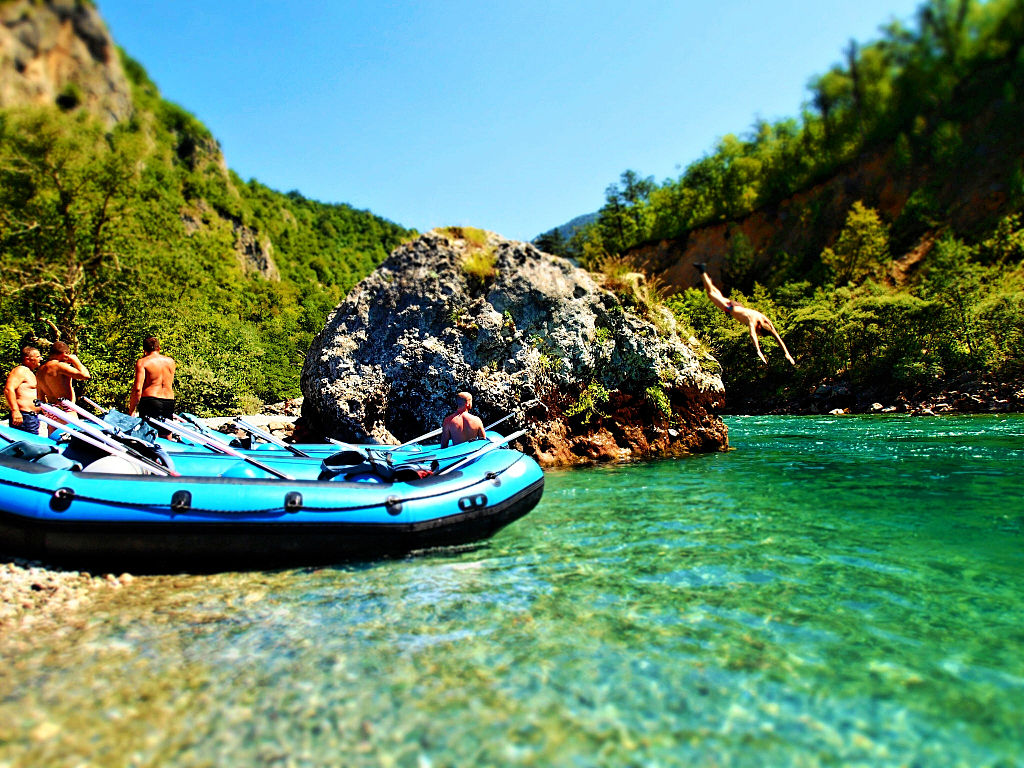 Rafting in the Tara Canyon
---
Day 5 - Durmitor National Park
08:00 – 10:30: Walk around Black Lake, the largest lake in Durmitor National Park.
10:30 – 11:30: Drive to the Đjurđevića Tara Bridge, which overlooks the Tara Canyon. Enjoy the view or do the zipline ride across the canyon.
11:30 – 13:00: Drive around Durmitor National Park with stops next to Riblje and Vrazje Lakes.
13:00 – 14:30: Time in Curevac and an easy hike to the best view point of the Tara Canyon, the deepest canyon in Europe. 
14:30 – 16:00: Lunch.
Black Lake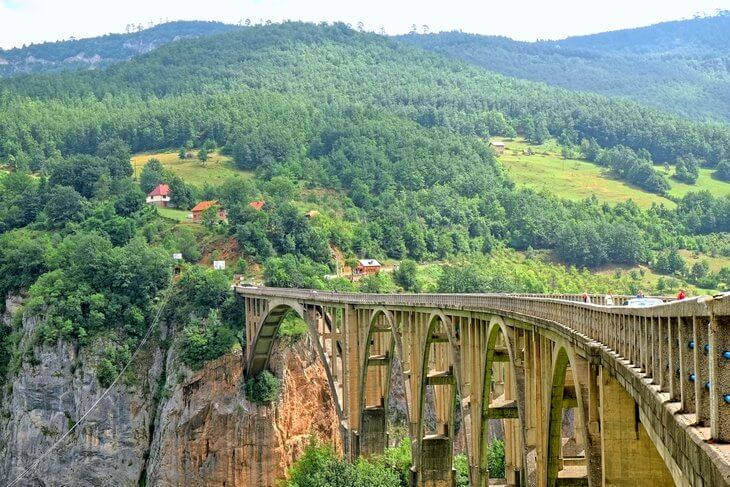 Tara Djurdjevic Bridge
---
Day 6 - Biogradska National Park and Moraca Canyon
08:00 – 10:00: Drive through the Tara Canyon with photo stops.
10:00 – 12:30: Arrival in Biogradska Gora National Park, walk around the lake and free time in one of Europe's last virgin forests.
12:30 – 13:30: Drive through the Moraca Canyon.
12:30 – 13:30: Time in Moraca Monastery and a photo stop in the deepest part of the canyon.
14:30 – 16:00: Lunch at a nice restaurant next to the Cijevna River (Podgorica)
16:00 – 17:30: Drive back to Kotor with views of another part of Skadar Lake National Park and Sveti Stefan.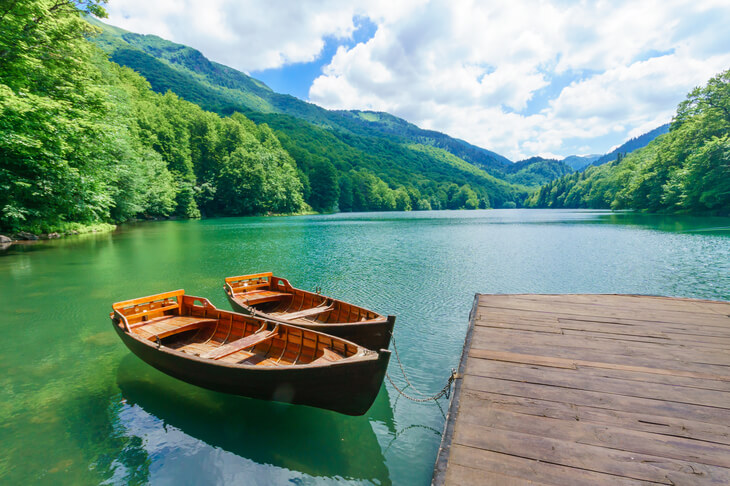 Biogradska Lake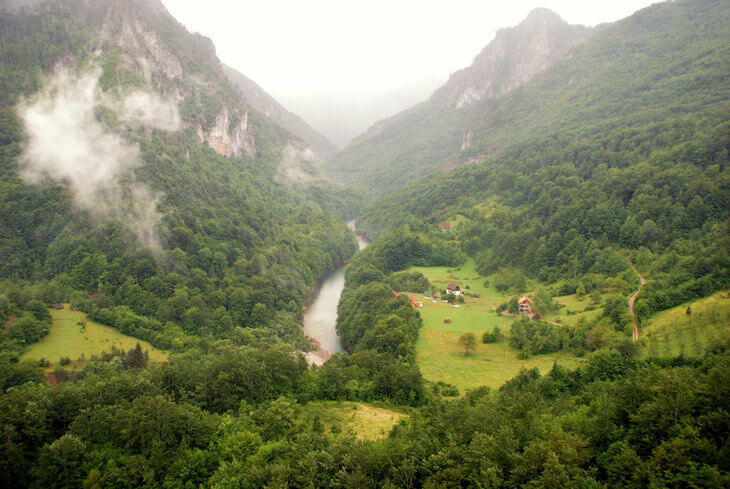 Tara Canyon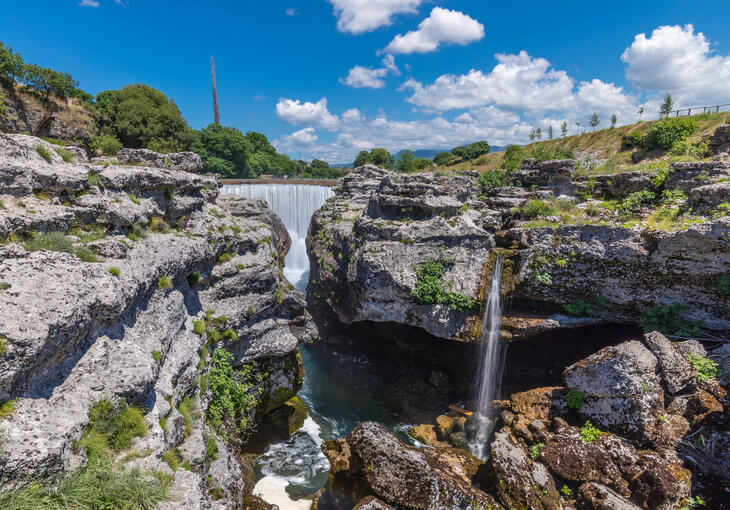 Cijevna River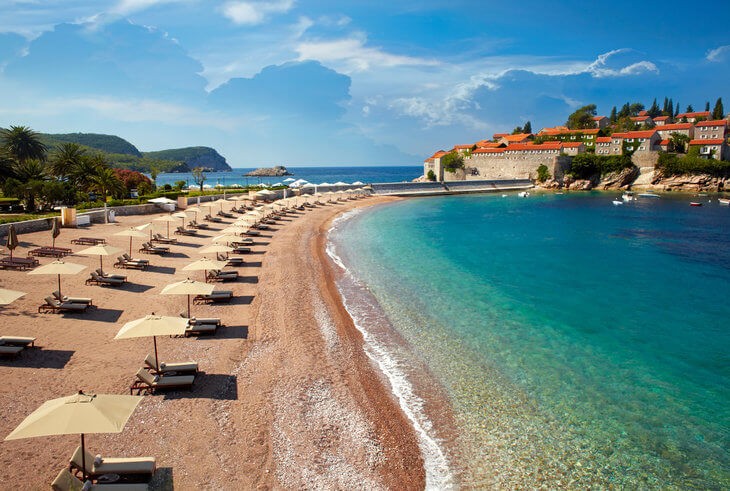 Sveti Stefan
---
Day 7 - Budva and Sveti Stefan
08:00 – 9:00 Drive to Budva.
9:00 – 10:00: Walking tour through 2,000 year-old Budva old town.
10:00 – 10:30: Drive along the coast to Sveti Stefan.
10:30 – 11:30: Walk around Sveti Stefan mainland and Milocer Forest Park.
11:30 – 18:00: Spend the afternoon on one of Budva's beaches.

Budva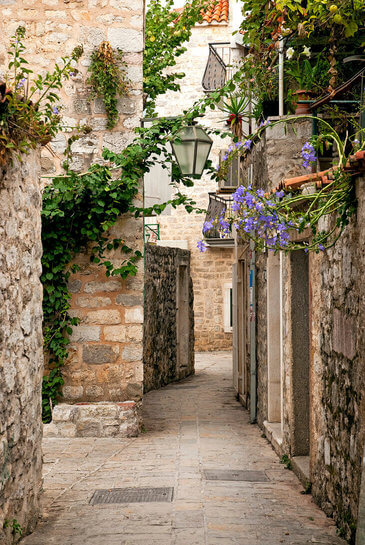 Budva old town
---
Day 8 - Departure
Transfer to the airport - Tivat, Podgorica or Dubrovnik.
---
Who the 8 Day Scenic Montenegro Tour is For
This tour is for people who:
Want a simple, ready-made solution for their Montenegro holiday
Want to visit the top attractions in Montenegro and have an in-depth tour around them
Want a ready-made tour itinerary that's still customisable
Want a private guide
Want to learn about the history, culture and cuisine of the different regions of Montenegro
Are reasonably fit and active
It's not for people who:
Want a flexible itinerary
Want to self-drive. If you want a self-drive tour around Montenegro, I suggest looking at the Discover Montenegro Self-Drive Itinerary
Want a beach holiday – if you're looking for one of those click here
Want an activity-based or adventure holiday. For one of those click here
Have impaired mobility
---
What's Included on the 8 Day Scenic Montenegro Tour
This tour includes:
Licenced, English-speaking guide and driver
All transfers within Montenegro
Airport pick-up and drop-off from/to Tivat, Podgorica or Dubrovnik (Croatia)
All activities
All entrance fees for attractions and national parks
All lunches except for arrival day, day 2, day 7 and departure day. Breakfast is usually included with your accommodation booking
VAT and taxes
It doesn't include:
Accommodation – Mladen can help you with this or you can book it yourself
Dinners 
Lunch on days 2, 7, arrival and departure days
---
8 Day Scenic Montenegro Tour Price
The 8 Day Scenic Montenegro Tour is priced from €780 per person. The final price will depend on your final itinerary and accommodation choices.
---
What Others Are Saying
"We had a super amazing trip with Mr Mladen. He took us to all the places that were not part of our initial trip, and thanks to him I'm glad to say I've covered most of Montenegro. You need to make sure you book all your tours and plan your journey with him."
- Kevish, 2018 guest.
---
Enquire About the 8 Day Scenic Montenegro Tour
If you'd like to enquire about this tour you can contact Mladen directly using the contact form below.
---
Related Content
8 Day Scenic Montenegro Tour
Book Your Trip With My Recommended Providers