Montenegro Pulse contains affiliate links and is a member of the Amazon Services LLC Associates Program. If you make a purchase using one of these links, I may receive compensation at no extra cost to you. See my disclaimer for more information.

How To Buy Montenegro Real Estate Without Losing Your Shirt (or Your Mind!)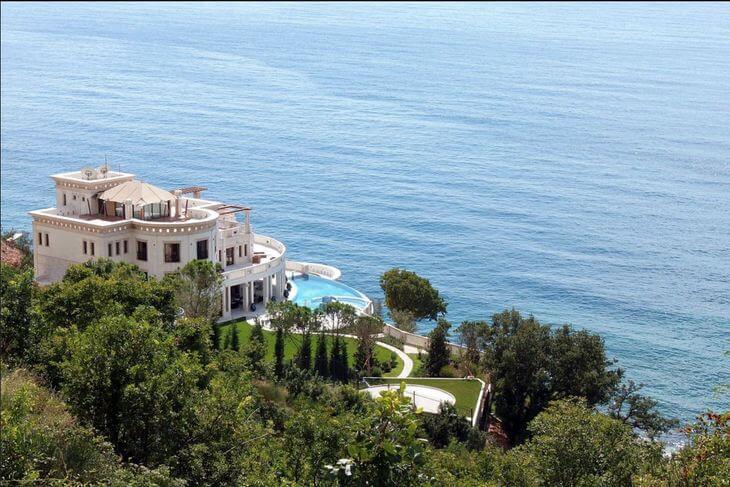 Montenegro real estate: a luxurious seaside retreat on the Budva Riviera
Interested in buying a property in Montenegro, but not sure how to begin?
Wondering if real estate in Montenegro is really a good investment?
Worried about the possible pitfalls of making such a large purchase in a foreign, non-English-speaking, Balkan country?
There are a lot of people moving to Montenegro. Highly qualified foreign workers and self-employed people have been finding their way to Montenegro for many years now.
Montenegro's central European location and many opportunities for those with entrepreneurial spirit has made it an attractive destination for those looking for sunny skies and a slower pace of life.
With its gorgeous scenery and cheap cost of living, Montenegro has even become a favourite base for digital nomads.
Many of these people have decided to buy a property here and haven't looked back.
But it's not simple to buy real estate in Montenegro.
As a foreign buyer, there are lots of pitfalls you need to be aware of before you buy. You'll need to do your research and you'll definitely need someone local by your side. They'll be able to tell you that the 'darling' waterfront apartment you love is actually flood-prone. They tell you which Bay of Kotor hamlets get no sun all winter. And they'll stop you handing over your hard-earned cash for a property that will have you tied up in court proceedings for the next decade.
That's why I've put a buyer's guide together to help you feel confident and excited when you start looking at Montenegro real estate.
Whether you're looking for a sunny bolt hole of your own or an investment property, Montenegro is definitely one of the best, and most affordable, locations in Europe.

"You can be on the beach in the morning, and skiing in the afternoon. Montenegro feels like the French Riviera 50 years ago. It's like a secret garden that has just opened its doors." - Ed Cumming, The Telegraph.
---
The State of Montenegro Real Estate
Like the rest of the world, Montenegro enjoyed a housing boom in the early 2000's that sent property prices skyrocketing. Sleepy seaside hamlets filled with foreign property investors looking for investment properties to flip, and every Montenegrin and his baba (grandma) was talking about real estate prices.
And then the global financial crisis hit.
And like the rest of the world, the buyers disappeared and the real estate market dried up.
Wealthy Russians looking for second homes kept the property market afloat, but in the years since the crisis hit, property prices haven't ever gone back to the inflated, boom-time prices.
Which is great news for you if you're looking to buy.
Now you can buy your own slice of Adriatic heaven for a reasonable price.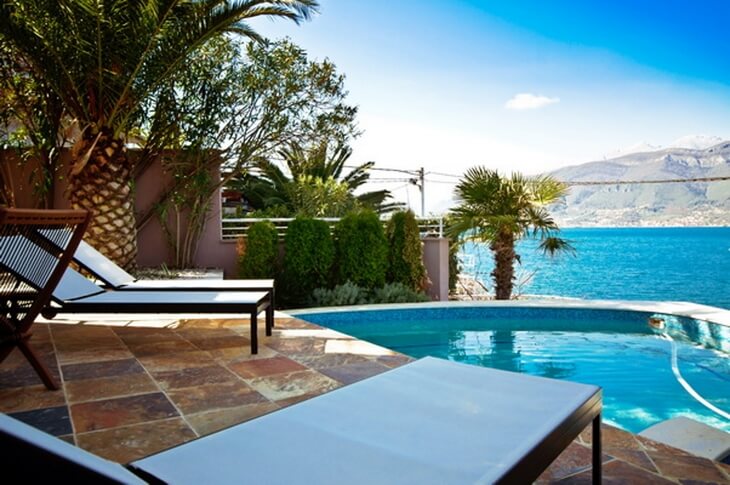 ---
Why Buy Montenegro Real Estate?
"Montenegro's house prices are poised to rise, amidst strong property demand and a booming tourism sector." - Global Property Guide
There are many reasons why Montenegro is an attractive location for a second home, property investment or even a new home base! Here are some reasons Montenegro real estate is so popular:
Significantly cheaper than Croatian real estate: Just across the border in Dubrovnik, property goes for around €3,349 per square metre, while comparable properties in Kotor and Budva go for €2,250 per square metre. That's a whopping 49% less than one in Dubrovnik! In less touristy areas like Split (Croatia) and Tivat (Montenegro), properties are priced at €2,334 and €1,800 per square metre respectively. That's a price difference of 30%! Click here to read a fascinating article about why international brands and developers are choosing Montenegro over Croatia.
Low property tax: Pay just 0.1% - 1% on your property in Montenegro.
Montenegrin residency: Get Montenegrin residency when you buy a property, regardless of its value. That means you can spend as long as you want in your new home.
Earn income on your Montenegro real estate: With a year-on-year increase of 18% in tourist numbers, you'll have ample opportunity to rent your place out when you're not using it.
Low tax: At 9%, Montenegro has some of the lowest corporate and capital gains tax in Europe.
Political stability: As a NATO member and on the path to EU membership, Montenegro is a central, stable figure in the Balkan region.
Three international airports: Getting to and from Montenegro is a breeze with three international airports to choose from. Montenegro has two international airports. Tivat airport is on the coast and only five minutes from Tivat town, 10 minutes from Kotor and 30 minutes from Budva. Podgorica airport is in the capital, and between them, these two have connections all over the world. The third option is Dubrovnik airport in Croatia, which is just 30 minutes from the Montenegrin coast.
Two to three hours' flight from European centres: And how long will it take you to get to these three airports? Well, if you live in the UK, under three hours! With lots of low-cost airlines like Easyjet, Jet2 and Ryanair flying to these airports, getting here doesn't cost much either. You can pick up return flights from the UK to Tivat for as little as €55!
Fabulous, Mediterranean climate: Tired of dreary weather and summers that seems to be over in a flash? Montenegro's long, hot summers mean guaranteed beach weather. Glorious spring and autumn weather makes Montenegro the ideal, relaxed getaway.
---
Types of Montenegro Real Estate
Apartments: Apartments are the most popular investment. Because they don't have land titles, as a foreigner, you can buy one without having to form a company. They're also easy to rent when you're not there and they're just about maintenance free.
Some of the best apartment options have shared pools, which you pay a maintenance fee for and have the right to use. If you plan to rent your apartment when you're not using it, apartments with pools are in demand and reasonably rare, so you'll be able to charge a premium for it.
Villas: Ahhh, your own holiday villa with lavender-scented gardens and sea views in a Mediterranean paradise – doesn't that sound idyllic? With both new and old villas on the market, you can choose one to renovate yourself or one that's already done for you. Villas are always in demand with holiday-makers and owners can charge a premium for a villa with a private pool.
Off-plan: There are lots of off-plan apartment and villa opportunities on the coast of Montenegro. These luxury complexes include pools, wellness centres, beaches and even marinas for your yacht! Prices for these properties are significantly higher than for standard properties, but when you buy off-plan you can be assured that the prices of these properties will only rise.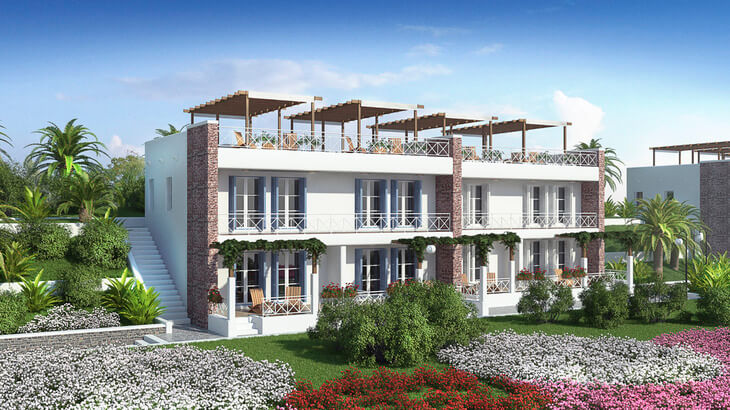 An off-plan apartment opportunity in Montenegro
Ruins: Who hasn't dreamed of buying an old, stone ruin and restoring it to its former glory? Restored stone houses are popular with buyers, meaning they're easier to sell if the time comes, and they're also in demand on the rental market. Stone ruins require a lot of time and deep pockets, but the end result is both stunning and valuable.

Land: Buying land and building your own dream getaway is a great option. Many Montenegrin homes are old-fashioned and difficult to renovate. Starting anew gives you the option of open-plan living areas, modern building materials and, thanks to relatively cheap labour, it's cost-effective. You can also find good-quality prefabricated houses (montažne kuće) which are inexpensive and made with modern materials. 
---
Where to Buy Your Property In Montenegro
The most popular place to buy a property is along the coast of Montenegro between Herceg Novi and Petrovac. The Bay of Kotor and the Budva Riviera are the most sought-after destinations for both buyers and holiday-makers, meaning your property will hold its value and be easy to rent.
Although properties on the south coast (Bar and Ulcinj Rivieras) and inland are cheaper, these areas are not as sought after so selling or renting a property here will be harder. If you're looking for a place just for your own use and expect to hold onto it long-term, I'd recommend coming to see which areas would suit you before you buy. 
---
Can you Own Montenegro Real Estate?
There are no legal restrictions on foreigners buying property in Montenegro, but foreigners can only buy land through a company.
I highly recommend getting professional help when you buy a property here. There are many pitfalls that can turn your dream property into a nightmare and it's essential you have someone local, and experienced, in your corner.
---
Montenegro Real Estate Prices
Today's real estate prices are quite reasonable at around €1,800 a square metre in Tivat and Herceg Novi, and €2,250 in popular towns like Kotor and Budva. When you compare this to the 2007-2008 price of €3,000 a square metre, you see how much the market has corrected.
As you'll remember, prices in Montenegro are significantly cheaper (50% in the most popular areas!) than in neighbouring Croatia. The prices on the south coast (Bar and Ulcinj Rivieras) and inland are even cheaper. Although busy during summer, these areas aren't as popular with foreign tourists or investors. Look at these hidden gems if you're after a seaside idyll on a budget.
Inland, prices in Zabljak, in Durmitor National Park, have risen as the area has become a popular tourist destination year round. The other popular tourist destination inland is Kolasin, near Biogradska Gora National Park. Kolasin is a hive of activity all winter, because it's home to Montenegro's top ski resort.
Montenegro's capital city, Podgorica, isn't as popular as the coast, either as a tourist destination or as a place to settle. However, there is a decent-sized expat community there and prices sit at around €1,000 per square metre.
---
Costs Associated With Buying Montenegro Real Estate
Although it's impossible to estimate the costs you'll pay when you buy a property, here's a list of the common expenses and who pays them:
---
Things To Watch Out For When Buying Montenegro Real Estate
Ownership papers: It's imperative that you have a good real estate agent and lawyer you can trust to check a property's papers for you. It's common for properties to have several owners and it's important that you know a property has clean titles and/or building permits before you buy. You do not want to get caught up in a legal dispute that could last years!
Access issues: Make sure you have legal access to any property you're considering buying. Sub-divided properties sometimes share driveways and you need to be sure you have legal access on your title
Building permits: Even though land and building costs are reasonably priced, get advice on the cost of building permits before you commit. The costs vary by location and are a significant part of the overall building cost
Stone ruins: The restoration of a beautiful stone ruin requires skilled craftsmen, which are expensive and impossible to estimate in advance. Don't enter into a restoration project without consultation
Mortgages: You won't be able to secure a mortgage at a local bank, you'll have to do it in your home country
---
My Favourite Real Estate Agents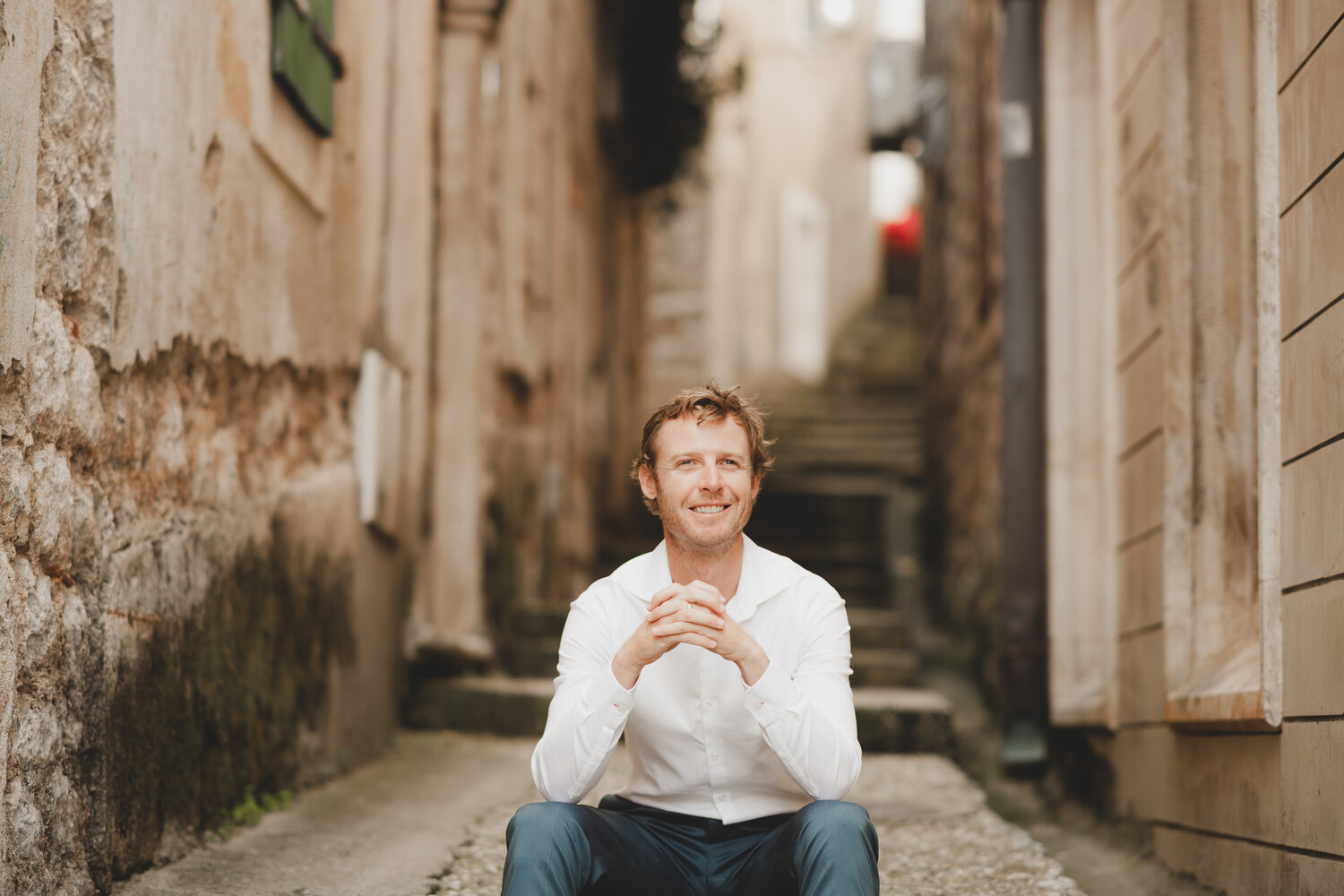 My favourite real estate agent in Montenegro is Jonathan Howe. Jonathan bought a stone ruin in Montenegro and renovated it, so he has personally been through the process of purchasing and renovating.
Since making Montenegro his permanent home, Jonathan has started helping others find and purchase properties in Montenegro. He works with other agents to help you find the perfect property and navigate the purchasing process.
If you wish to become a resident in Montenegro, Jonathan can also help you apply for visas.
Aside from finding you your dream property, Jonathan offers a full suite of real estate and immigration services and will make the purchase process simple and stress free. He will help with:
Finding the right home
Negotiating an offer
Co-ordinating contracts, inspections, appraisals, title etc
Pre-closing
After-sale support
Temporary and permanent residence visas in Montenegro
If you'd like to send him an email and ask him anything about Montenegro real estate, you can send one using the form below.
---
Resources
Here are some useful links with information about buying real estate and investing in Montenegro.
More Articles
Book Your Trip With My Recommended Providers
How To Buy Montenegro Real Estate Without Losing Your Shirt (or Mind!)