Stand Up Paddling in Montenegro
This post may contain affiliate links which means that if you purchase through my link I may earn a small commission which helps to keep this site going. Thank you. You can find more info in my disclaimer.
About SUP
'SUP' or stand up paddling in Montenegro is the ideal experience for water lovers. The sport is fast becoming one of the most popular water sports around the world. And when you look at it, you can easily see why it's become so popular:
It's MUCH easier to learn than surfing – the typical beginner can pick it up in 15 minutes. It took me 2 weeks of concentrated effort to learn to surf!
You can do it in both flat water and ride waves like with surfing.
You get a full body workout.
It's fun and great for all ages!

Let's explore where you can go stand up paddling in Montenegro...
discover kotor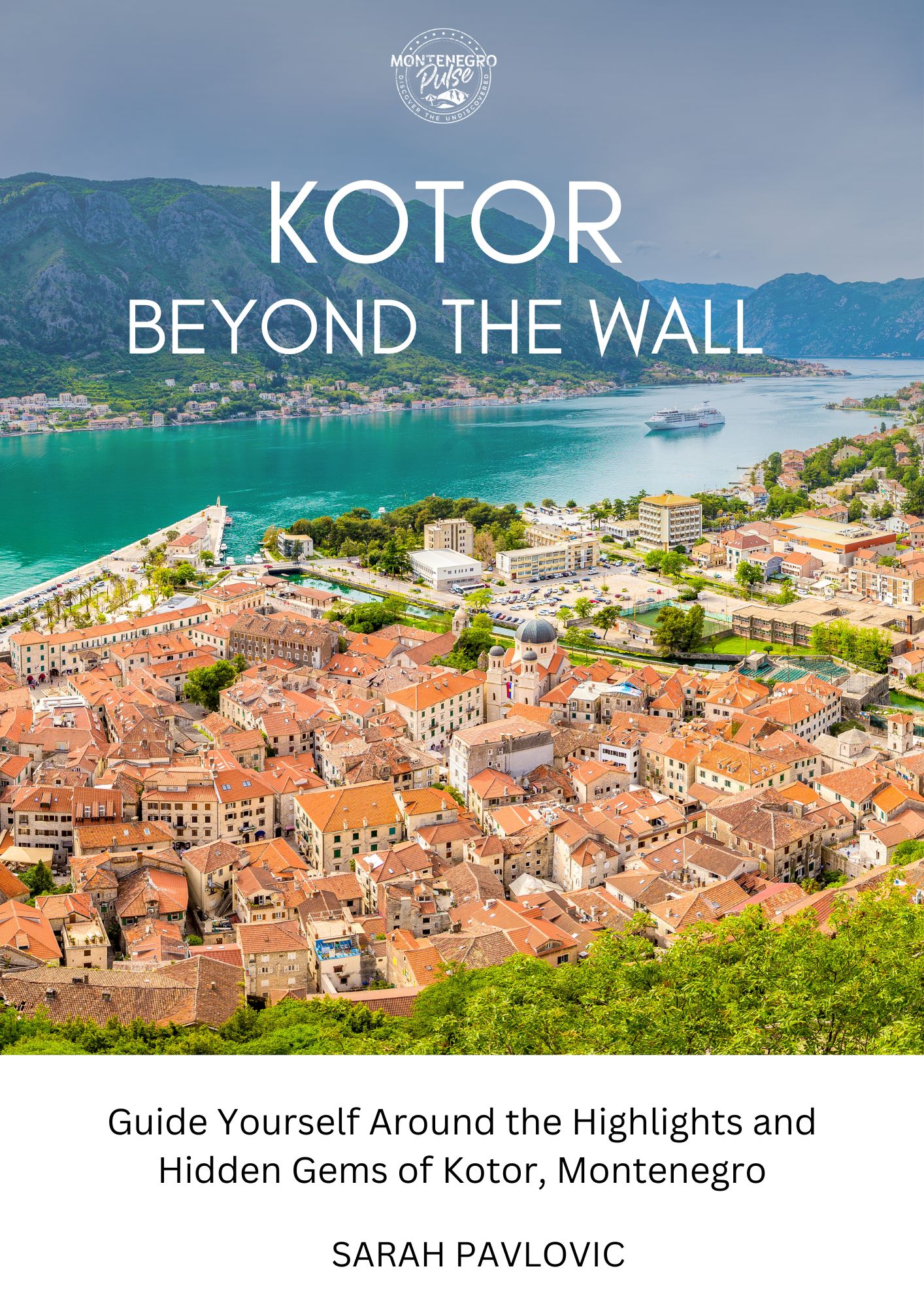 Guide yourself with the
"World's Best Guide to Kotor"
Top attractions
Hidden gems
Bonus walking tour
What to eat
Exclusive experiences
Essential visitor tips
Stand Up Paddling in Montenegro
It's no surprise one of the most popular activities in the Bay of Kotor is stand up paddling. If you're visiting Montenegro in summer, getting out on the water is a must. This is the perfect way to do it if the temperatures are soaring and lying on the beach is just too boring for you.
The bay has generally very calm water all year around. That's why is perfect for all kinds of boating, kayaking, sailing – and SUP. The water is usually calm here even when there's a swell on the Adriatic coast shoreline (from Lustica Peninsula to Ulcinj) .
---
Stand Up Paddling Tours
If you're keen to try stand up paddling in Montenegro, there are two tours available:
Kotor Riviera Stand Up Paddling Tour
Tivat Bay Stand Up Paddling Tour
Both tours are close to Kotor port, so you could do them if you're arriving on a cruise ship or don't have a long time in Kotor.
Kotor Riviera Stand Up Paddling And Bike Adventure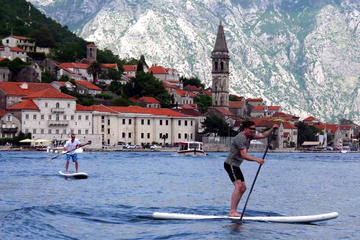 This tour starts in Kotor and takes you SUPing along the historic coast to the village of Prcanj.
From there you'll hop on your bike and continue on to Stoliv, before returning back along the seaside road to Kotor.
The tour takes a minimum of 3 hours, but you can take as long as you like. When you finish you're welcome to hang out at the outdoor cafe and use the free WiFi.
Tour Details
Start time: Flexible
Duration: Minimum 3 hours
Start location: Kotor - start and finish is 400m from Kotor old town
Price: From €64 per person

---
Tivat Bay Stand Up Paddle Tour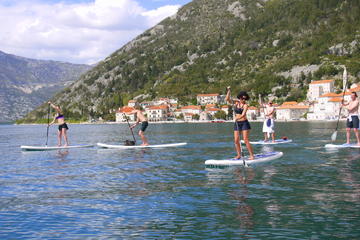 This SUP tour takes you around the St Marko and the Island of Flowers in Tivat Bay. 
The tour starts at Solila Beach with a SUP lesson and then you head out to explore the islands, which lie just off Solila Nature reserve. 
An easy pace and plenty of swimming stops make this a great tour for all ages, including families.
Tour Details
Departure Time: On demand
Departure Point: Tivat bus station, Porto Montenegro Tivat, Kotor Old Town gate, Budva
Duration: 4 hours (2.5 hours paddling)
Price: From €40 per person
What's included:
Transport from any of the three departure points
SUP and paddle
SUP lesson if required
English-speaking guide
Read More: Stand Up Paddling Tour from Kotor, Tivat or Budva
---
What To Bring 
When you go stand up paddling in Montenegro, the tours include the boards, paddles, life vests and all equipment you need to enjoy the activity. You'll just need to bring:
Swimwear, towel and t-shirt if you wish to paddle in one.
Sunscreen.
Water and snacks. There is a cafe and restaurant on Solila beach and a cafe at the SUP base in Kotor. 
We recommend a waterproof bag for your keys, phone and personal items.
If you want lasting memories, a GoPro is the ideal piece of equipment for this kind of activity. We use ours A LOT.
---
SUP Basics for Beginners
Here's a good video that explains the basics.
Kneel First
When you start out with SUP, it's best to begin in a kneeling position. This lowers your centre of gravity and will help you stay on the board while you get used to balancing.
You'll begin by putting your paddle across the board and then climb onto the board and kneel just behind the centre line of the board so that  your weight is on the back half of the board. Hold onto the sides of the board (called the rails) and balance here. The board should be balanced ie. both the nose and tail should be flat on the water, not submerged.
Then Stand
Once you feel comfortable stand up, one foot at a time. Place your feet where your knees were.
Watch Your Stance
When you're standing on your board, make sure you're facing forward and your feet are placed in the centre of the board, not on the rails – this will help you keep steady. Sway your hips left and right slightly to keep your balance, don't use your upper body. Moving your upper body will you're your centre of gravity and you'll be more likely to fall off. Don't worry if you're wobbly at this point, you'll be more stable once you get moving.
Keep your knees slightly bent, your back straight and look to the horizon, not at your feet.
Now paddle! And have fun!
More Things To Do in Montenegro
Stand Up Paddling in Montenegro
help the stray animals of Montenegro
Book your accommodation anywhere in the world through any of the search boxes on our site and we'll make a donation towards sterilising stray animals in Montenegro. 
It costs you nothing, and you get the biggest selection and lowest prices guaranteed. It's a win-win!