Montenegro Pulse contains affiliate links and is a member of the Amazon Services LLC Associates Program. If you make a purchase using one of these links, I may receive compensation at no extra cost to you. See my disclaimer for more information.

Montenegro Adventure Holiday
An adventure holiday is the perfect way to enjoy all the outdoor fun that Montenegro has to offer - especially if you've only got 7 days.

If the thought of lying on a beach baking yourself bores you silly, Montenegro is just the place for you. There's no shortage of outdoor activities to get your blood pumping!
And all of this in the heart of southern Europe! Just a couple of hours from Germany or London.
Montenegro's rugged mountain beauty is becoming more and more well-known. 


A lot of people want to explore it while on holiday in Montenegro, but they get overwhelmed with the organisation and sifting through all options.

If this sounds like you, an adventure holiday could be just the thing you've been looking for. 
The trip includes a little of everything (including relaxing down time!) and takes you well off the beaten tourist track an into the Montenegrin hinterland.
You'll also get to try the best food and wine this special region has to offer. Did you know Yonderbound listed Montenegro in their 20 Best Countries Around the World for Food? 
And because the tour takes care of all the organisation for you, you'll have plenty of free time to explore and relax with your face in the sunshine. 

Your Guide
This tour is meticulously arranged by Marko Vucinic, an outdoor adventure specialist in Montenegro. Marko is a UK registered and licensed tour operator. You can read reviews of Marko's tours on Tripadvisor here.

The Adventure Holiday itinerary includes:

Hiking
Rafting
A gastronomy tour
Fishing
A boat cruise
A monastery
An etno-village (cultural experience)

---
Adventure Holiday Itinerary
Day 1 - Arrival
Transfer from your arrival airport to the Kotor Bay area for dinner. Overnight in 4* accommodation.

Day 2 - Hike and Gastronomy Tour
A full day tour combining and easy hike on Vrmac Ridge and a visit to local family-run Olive plantation on Lustica Peninsula.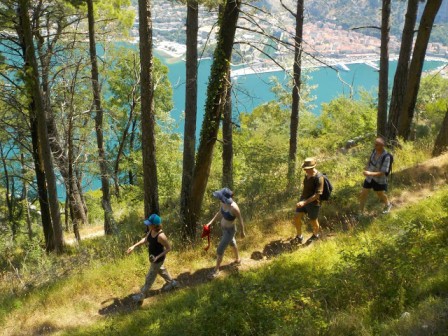 After breakfast and a scenic drive around Kotor Bay, you start the Vrmac Ridge hike. This hike takes you along a stone pathway following the line of an old Austro-Hungarian road dating back to 1860.

Starting just outside Kotor town you join the zig-zag trail in and out of pine forests surrounded by the natural scents of rosemary and lavender, past an Austro-Hungarian fort & up to the top of the Vrmac Peninsula.  

Vrmac Ridge separates Kotor Bay from Tivat Bay and the panoramic views of these two bays become more spectacular as you slowly ascend to reach 766 meters above sea level. The hike takes about 4 hours.
After the hike, you'll take a short drive to Lustica Peninsula. Lustica Peninsula is a beautiful place (our favourite place to spend summer!) and it's covered with beautiful olive groves, tortoises, mongoose and old stone hamlets. 

This is where you'll meet the Stojkovic family who've been growing olives and making olive oil here for over years. The Stojkovics still use the traditional methods to make their olive oil. It's a painstaking labour of love, but it results in superior purity and flavour.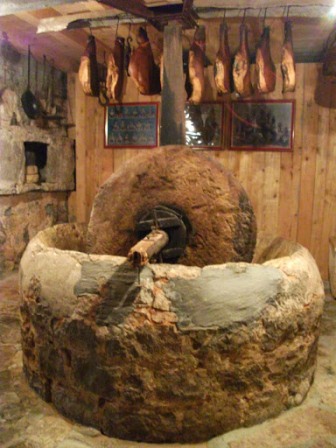 They'll give you a guided tour of their olive grove and explain cultivation and harvesting methods. You'll also get a guided tour of the 400 year old olive mill and see how they make their oil.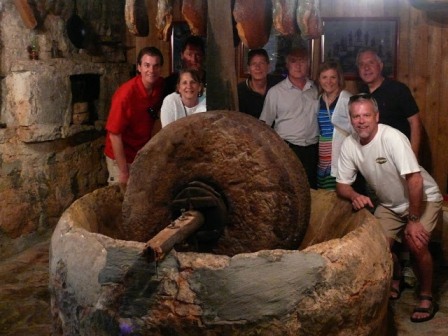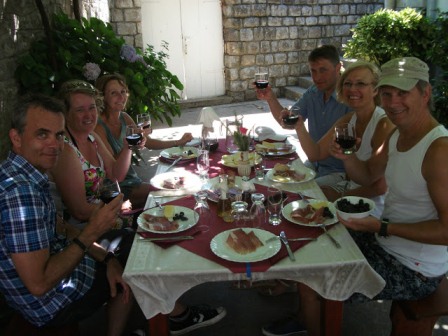 Of course the tour wouldn't be complete without trying the finished product. So you'll have tasting which is accompanied by a platter of traditional Montenegrin specialties like cured meats, local cheeses and wine. These are all made onsite by the family too. 
This is a rare insight into traditional Montenegrin cuisine that you won't find on large group tours. 
Day 3 - Free Day
On day 3 you're free to explore as you wish.
Here are some ideas for your free day:
Day 4 - Tara River Rafting
Day 4 of the holiday is the day you head north into Montenegro's 'black mountains'.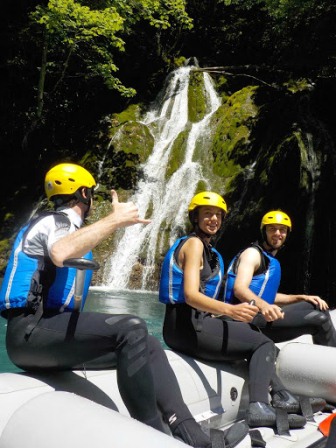 The Tara Canyon is the second deepest canyon in the world (after the Grand Canyon) and you'll see it in all its splendor - from your raft!

We love rafting in the Tara Canyon and usually do it every August when we start to get tired of going to the beach every day. Yep, I do know how that sounds! You can read about our rafting adventures here.
Once the safety brief and issuing of equipment is complete, it is time to load the rafts and take the short drive to the river. During this thrilling tour, you'll experience about 2 1/2 hours of rafting on the best rapids of the Tara River, a visit to a waterfall and plenty of opportunities for photos and swimming.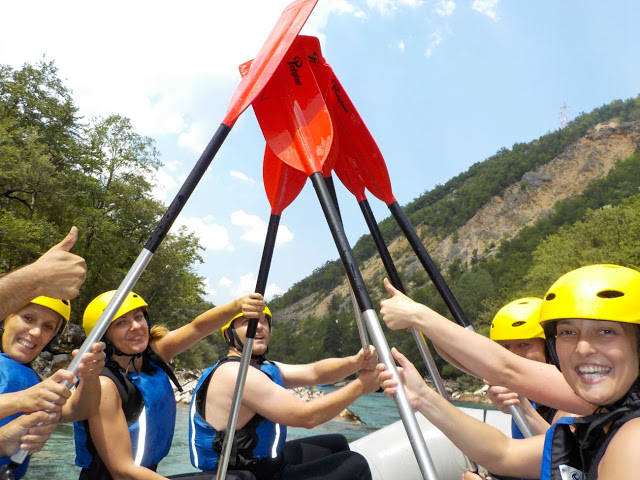 Afterwards there's a short drive back to the rafting camp for a traditional lunch before you head to the ethno-village, where you'll spend the night, for a rest and a home-cooked dinner. On the way back you can stop at the Piva Lake Hydro Dam - the second tallest dam in Europe - and Piva Monastery.

Day 5 - Ice Cave Hike
After a hearty mountain breakfast, you'll take a short drive to a nearby dairy farm. This is where the ice cave hike starts. 
The hike takes you along logging trails through dense forest. Depending on the season, you'll be able to pick wild strawberries, raspberries and blackberries along the way.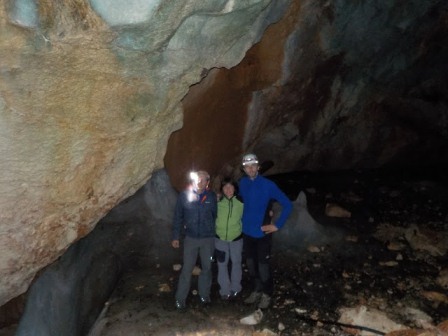 You'll end up in a beautiful cave that has ice all year around. Local farmers from the area used to take ice from the ice cave for their dairy farms.
After seeing the cave, you'll head back to the farm where you started for a delicious lunch of local produce. Then it's back to the ethno-village for a well-earned rest.

The tour takes 5-6 hours in total. 
Day 6 - Glacier Lake Hike
After an early breakfast and a short drive to the village of Stabna, you get underway on the Glacier Lake Hike.
On this trip you hike through fields, forests and gravel tracks until you see the lakes come into view.
There are 2 stunning lakes to visit. The upper one is 1,300 metres above sea level and you'll get to enjoy your packed lunch in this tranquil setting while you soak in the beauty of your surroundings. You can also try your hand at a spot of trout fishing to catch your dinner!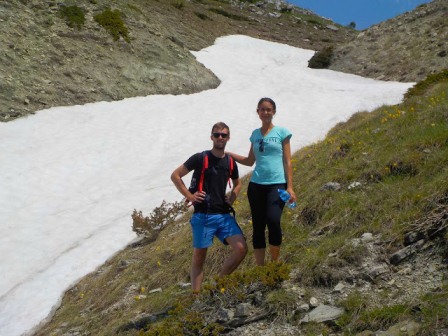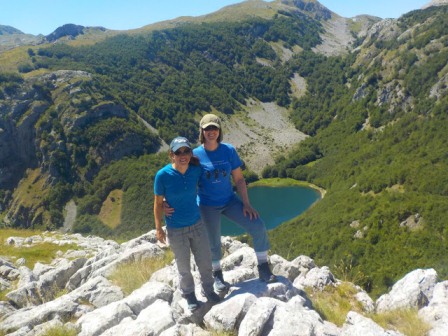 This tour lasts about 6 hours (including breaks) and then you return to the etno village for a well-deserved dinner and overnight stay. After dinner there's an optional visit to a Jazz Café to sample some traditional, home-made honey liquor.

Day 7 - Piva Lake Hike and Boat Cruise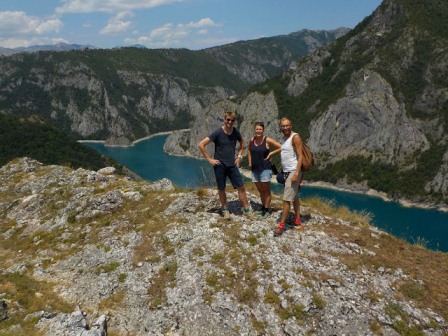 The day starts with a hearty breakfast before heading out for 5 km of casual hiking through undisturbed nature to experience the contrast of the rolling hills & steep cliffs around Piva Lake.
The hike finishes down on the banks of the lake where you embark for a 2 hour cruise on Piva Lake. During the cruise you can try your hand at fishing, take a refreshing swim or just sit back & enjoy the stunning scenery.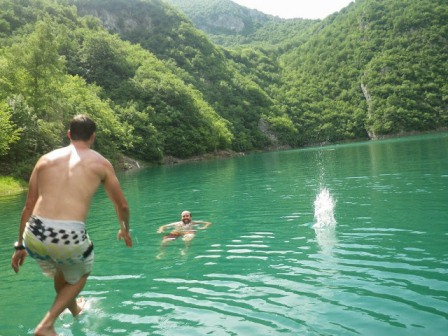 When you get back to the etno-village, lunch is served, then there's time to relax before dinner and another relaxing overnight stay.

Day 8 - Departure
After breakfast a transfer to the airport or Kotor Bay area concludes your adventure holiday.

---
Amendments
If you like the itinerary above but would like to add/change activities. Please send an enquiry using the form below and a bespoke holiday can be arranged for you. 
---
What's included in the price:
Return transfers from Dubrovnik (Croatia), Tivat or Podgorica airports. Click here for more information about these airports.
Meals - 7 breakfasts, 4 lunches, 5 dinners.
6 guided activities with English-speaking guides - rafting, 4 hikes, a lake cruise, an olive mill tour.
7 nights accommodation - 3 nights in 4* accommodation and 4 nights in an etno village.
All rafting equipment.
All transfers to the activity meeting points.
---
Price:
From €780 per person. There is a minimum of 4 people required for this holiday. Groups of 5 or more qualify for a discount. Please send an enquiry using the form below for a quote.

---
Who This Tour is Suitable For:
This adventure holiday is ideal for people who want to get off the beaten track in Montenegro. If you love an active holiday and want to some of the best hikes and scenery in Montenegro, you'll love this trip.
There's a minimum age limit of 16 years on this holiday. 
---
Book or Enquire about an Adventure Holiday
If you're interested in booking an adventure holiday for yourself or have any questions about the tour, please fill in the form below and Marko will get back to you right away.
Book Your Trip With My Recommended Providers
Montenegro Adventure Holiday